I called my Grandmom Saturday afternoon, and she was so surprised I was calling. She thought we'd be rushing around trying to get ready for our St. Patrick's Day party that night.
Nope! In fact, Kalen and Oakley were out a run. The kitchen already looked like this: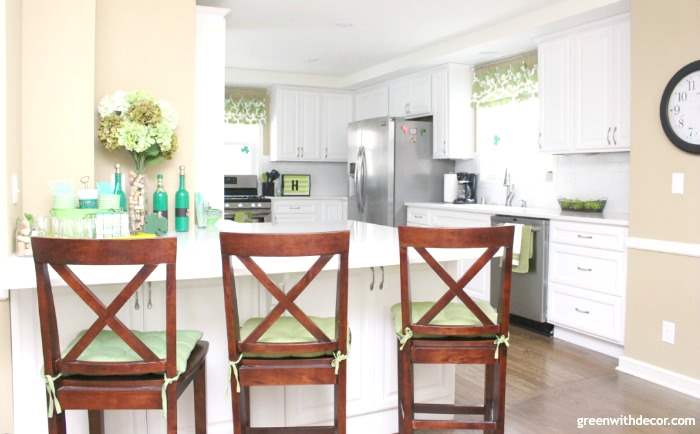 I let her in our secret, and I'll tell you guys, too: Have everyone bring something. Seriously. Make an appetizer or two, and then be done with food. Concentrate on decorating (yessss) and cleaning (ehh), and you'll be all set.
Kalen would totally make 5 million appetizers for our party (and they would all be delicious because he's the best cook ever), but not having to feed a whole party full of people keeps the stress of having a party waaaaay down.
It's really the perfect rule for entertaining.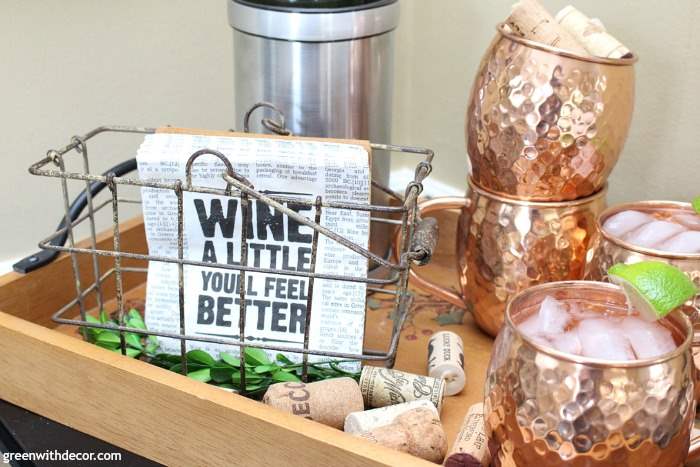 Even though we don't make a million appetizers at once, that doesn't stop us from having way too many appetizer dishes. I just love having the perfect dish for whatever we're making: guac and chips, little sandwiches, veggies and dip, whatever. I may not love making a bunch of party food, but I sure love eating it all!
I rounded up a few of my our favorite party dishes today – perfect for everyone gearing up for spring break parties, Easter, Mother's Day, Father's Day and finally, if they ever get here, summer parties!!
Click any of the images below for more info. (You may have to double click on mobile.)
This post contains affiliate links. This means if you click the link and buy something, I may receive a small percentage of sales at no extra cost to you.

My parents got us a Nora Flemming dish for Christmas, and guys, it is sooo cool. I had no idea these even existed, but of course my mom knew all about them.
You can swap out their ceramic charms on any of their dishes to instantly make a dish perfect for any occasion. They have a Christmas tree, a St. Patricks' Day hat, a Valentine's Day heart, a football, a wine bottle …. the list is endless, and you only have to store one dish! It's perfect for us since we have so many appetizer dishes already.
Oh, and that Wisconsin-shaped cheese board is of course available in other states. Wisconsin is just my favorite. 🙂
I realize wireless speakers aren't technically party dishes, but I had to include a few on the above list because we use ours allll the time. They're perfect for parties or nights out on the patio. (Can you tell I'm ready for summer?! Because I am.)
What are your favorite party dishes for entertaining?
You might want to see these, too:
Remember to bookmark or pin this post if you want to save it for later!


Pin it!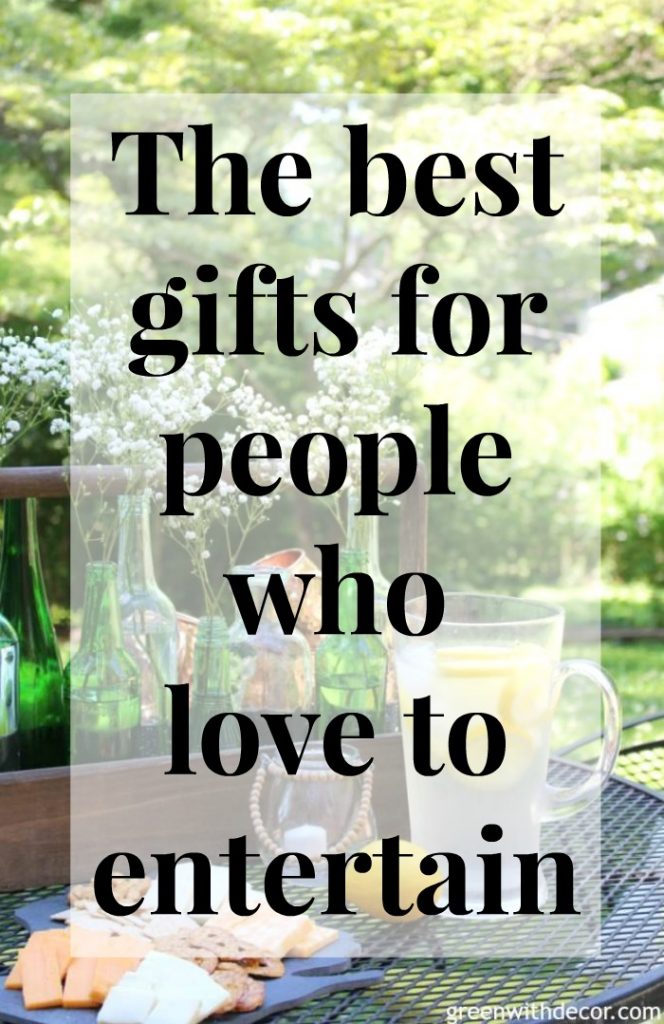 Want to read more posts like this?
Follow along: Get my emails | Facebook | Pinterest | Twitter | Instagram