We wanted to go with tile flooring in the upstairs bathroom. Do you have a favorite material to use for the bathroom floor?
Tile is super easy to clean, and it's not a big deal when it gets wet.
So we went to Hobo to look at floor tiles. There are always so many options!
Color
We wanted something neutral. I'd rather have color on the walls – either wall color or wall decor – than on the floor so that the eyes aren't immediately drawn to the floor.
We were planning to do a (mostly) white subway tiled tub and white vanities, so we wanted the flooring to mesh well with these. We liked the cream colored tiles.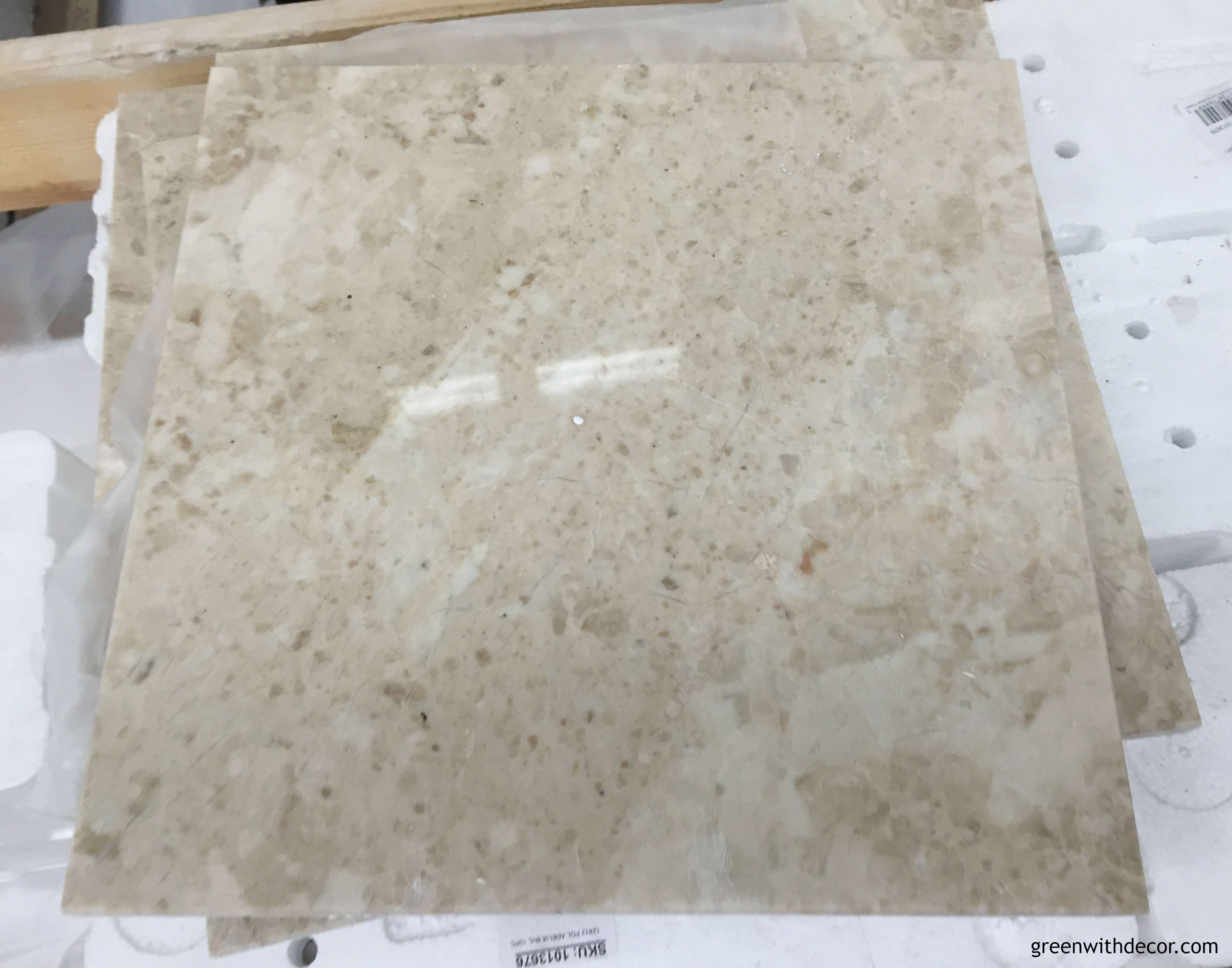 Size
Tile comes in all sorts of sizes – super small to huge.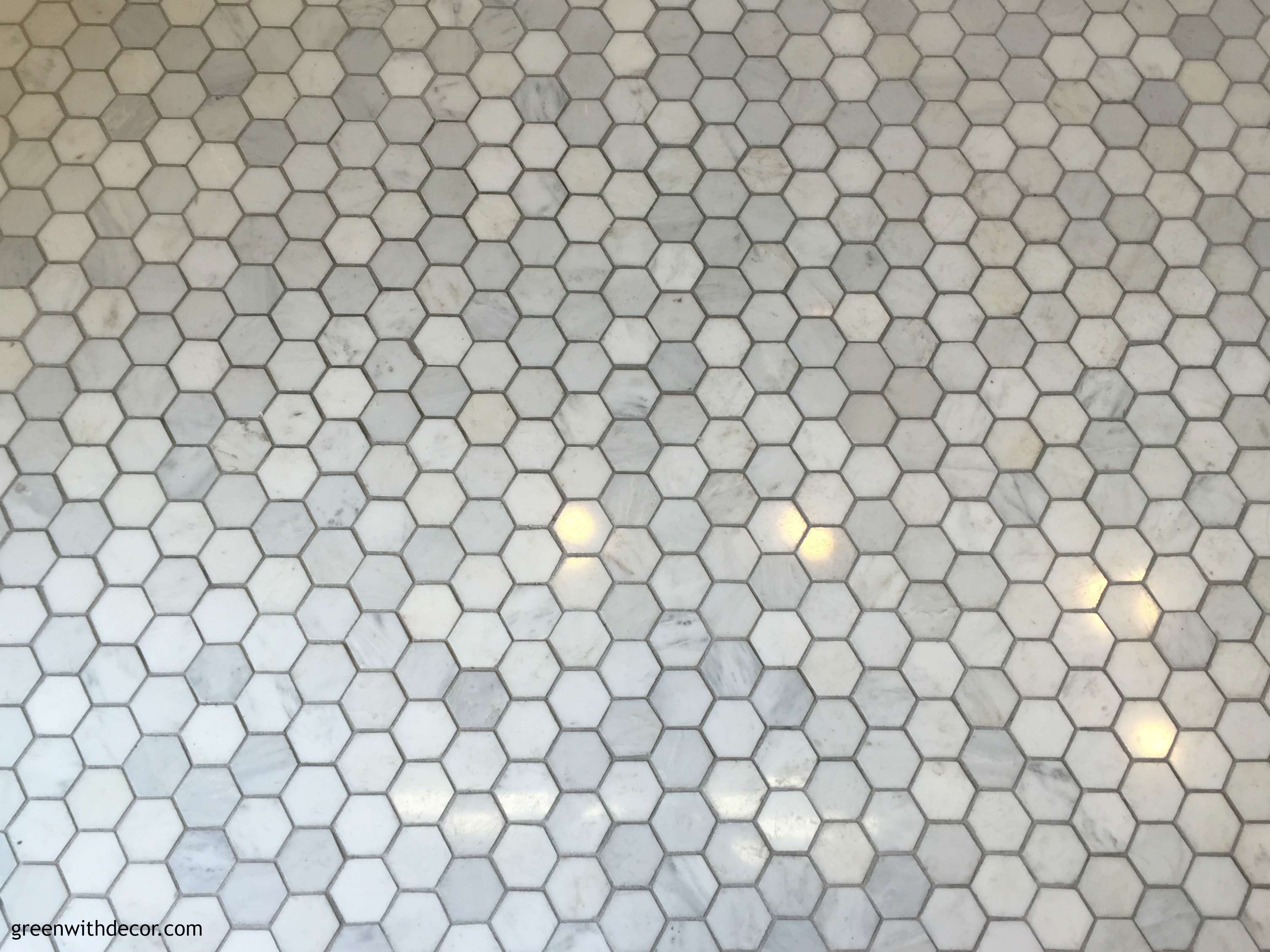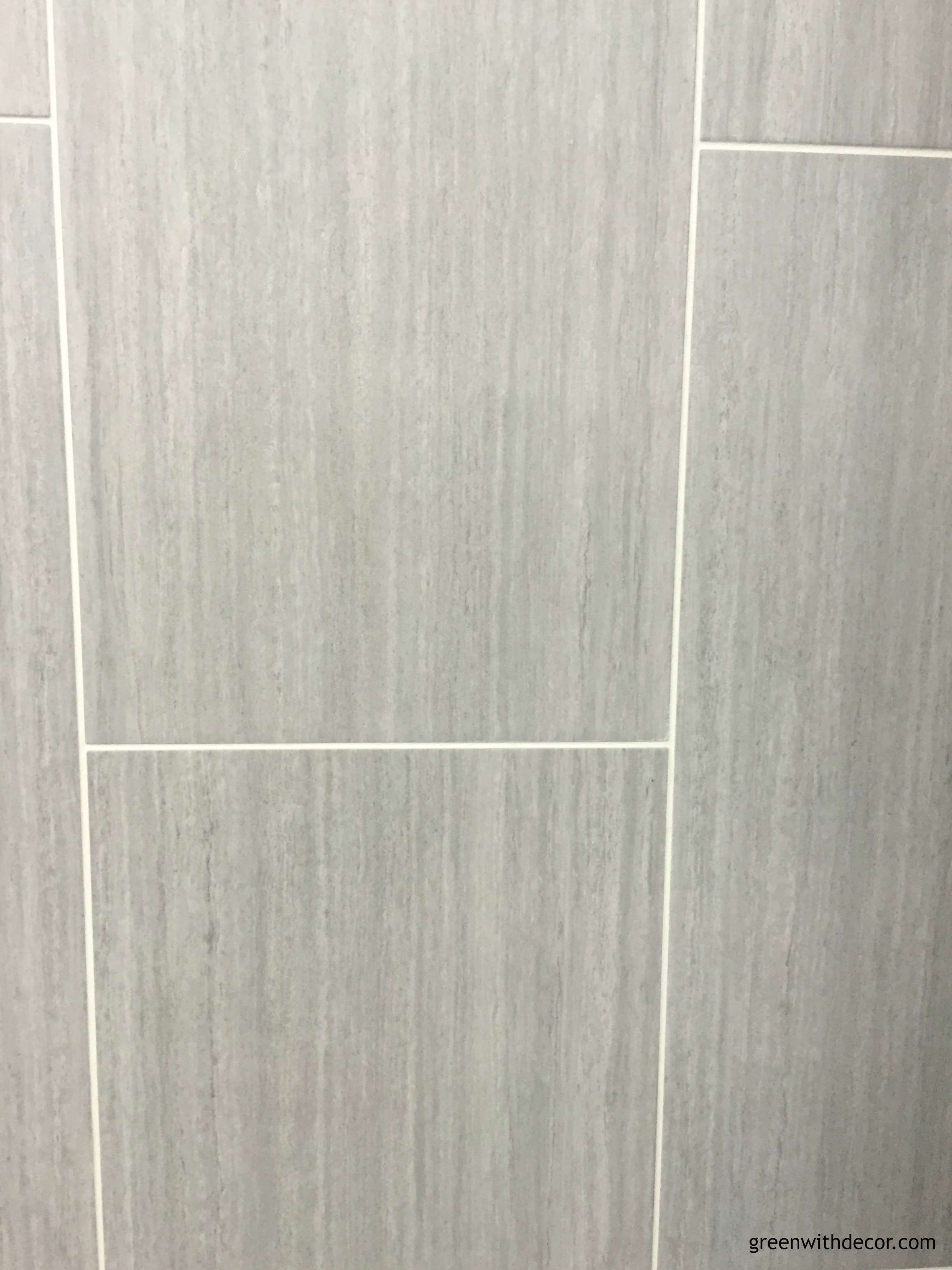 We tended to lean towards big squares.
Tile choice
We picked a light tan tile with hints of some darker swirls. Here's a look at the materials we picked out for our bathroom: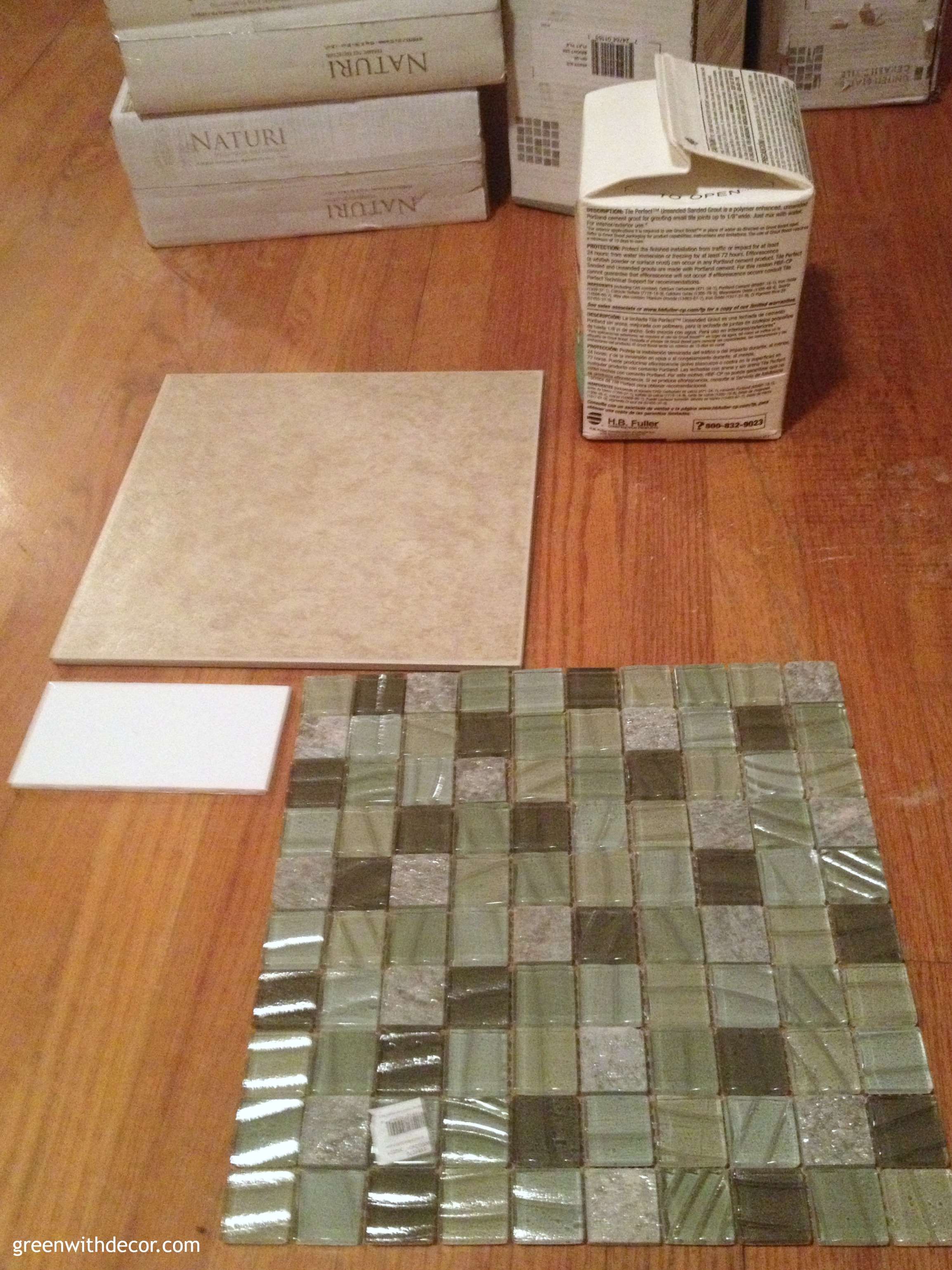 Tile layout
When looking at tiles in store and online – lots of time spent on Pinterest and Houzz during the renovation – we saw some floors with the squares set as squares and others in a diamond pattern. I liked the square look. What do you prefer?
Grout
Wow, there are a ton of grout options. I wanted something lighter than the tile but nothing too white. We went with a neutral, off-white color. We wanted grout that was lighter than the tile to keep the floor light in color. We bought the flooring tile and grout at Hobo, too.
Here's what the final floor looks like: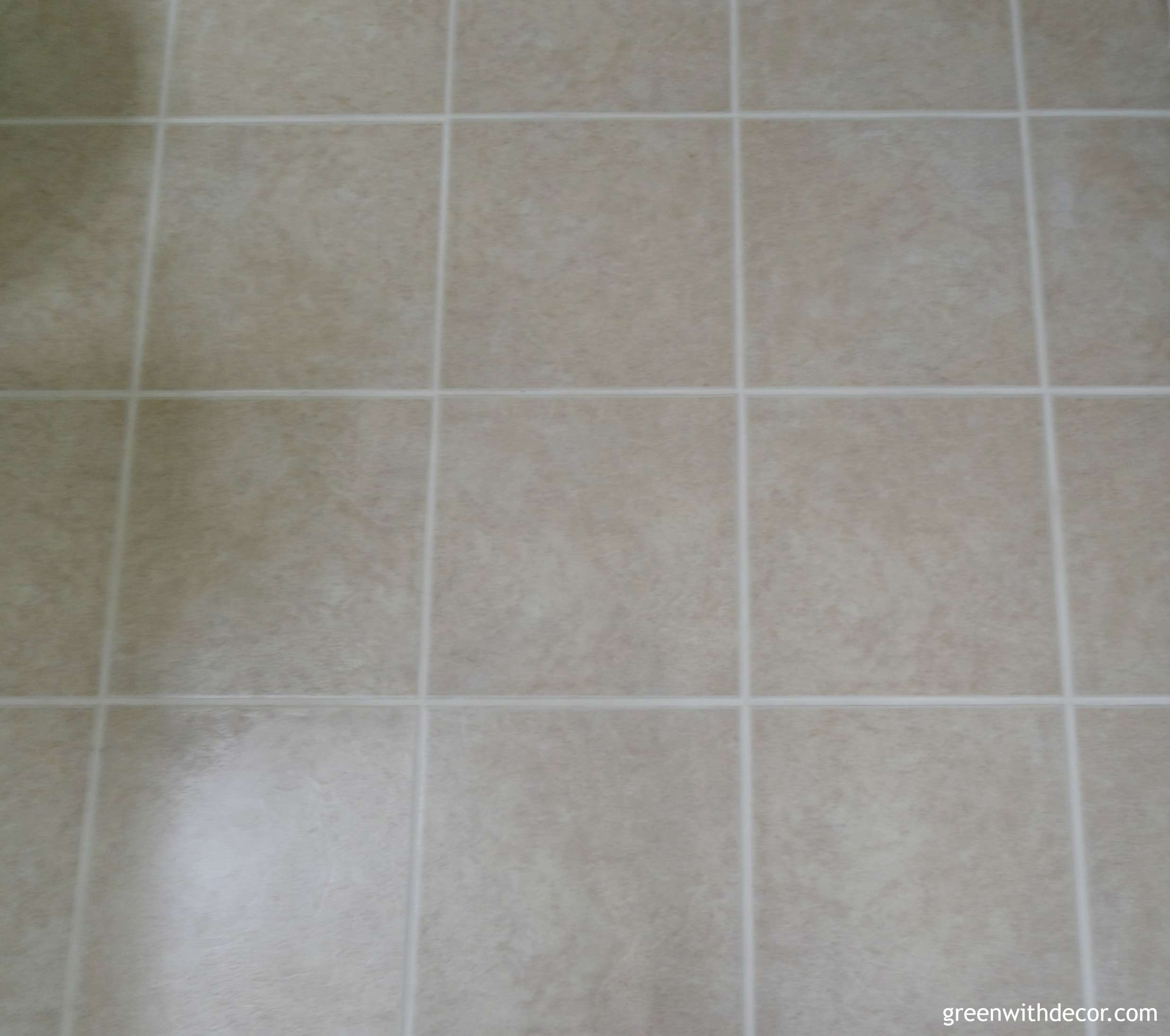 I love how it turned out!
Planning your own renovation?
Download my Kitchen and Bathroom Renovation Checklists so you can easily keep track of each step. Click one of the options below to download them.
If you're already an email subscriber, hop over to my free printables library to grab a copy. You can grab the password to the free printables library from the bottom of any of my emails.  
If you're not an email subscriber yet, sign up here and then you'll have access to everything in my free printables library – enjoy! It's my little way of saying 'thank you' to everyone who subscribes and follows along.

Want to read more posts like this?
Follow along: Get my emails | Facebook | Pinterest | Twitter | Instagram | Google+
If you want to save this post for later, remember to bookmark it or you can pin it here: