If you've been around the blog for a minute or two, you probably know I love a good before and after. That means room renovations and furniture makeovers.
It's fun to see what you can do with something old and awful. Plus updating something old is usually cheaper than buying brand new.
Apparently you guys are into furniture makeovers, too, because this dresser makeover with spray paint is the most popular blog post on my blog – and has been for months.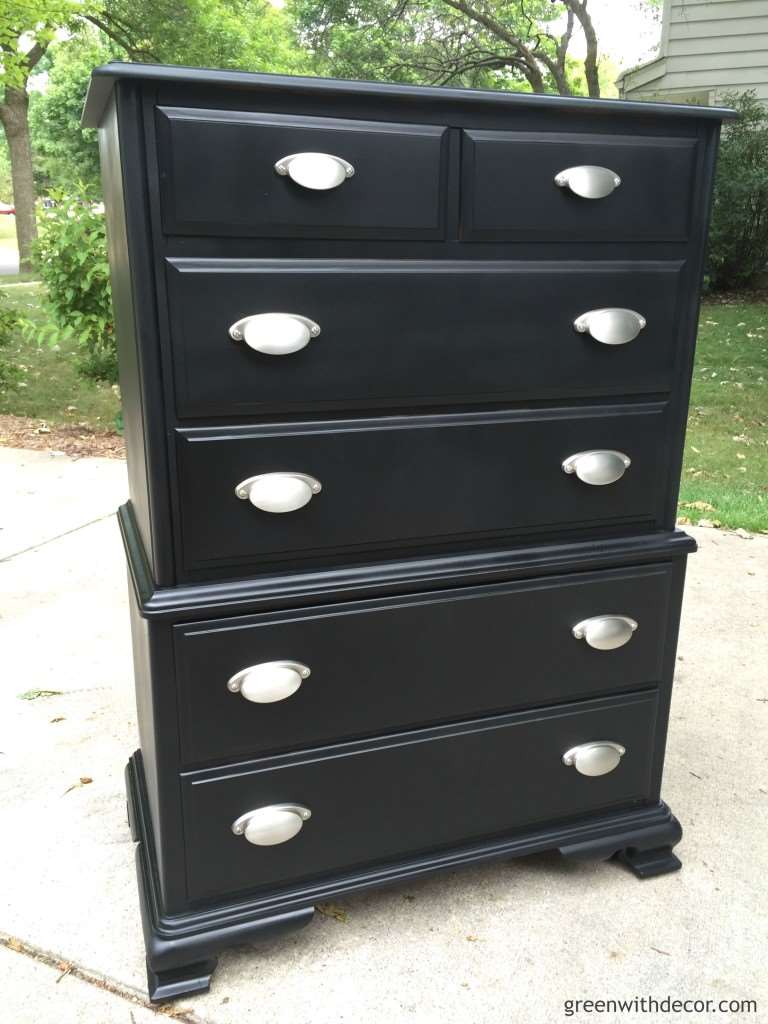 I shared this blog post with all sorts of neutral dresser makeovers and thought it would be fun to share a bunch of colorful dresser makeovers today.
Grab a cup of coffee and read on. (There's even a dresser turned coffee bar!) The makeovers are all so good. Click through to any of the blogs to see the tutorial for each.
*Please pin all images from the original source.*
Green dressers
Obviously, I love this green beauty from Hearts & Sharts.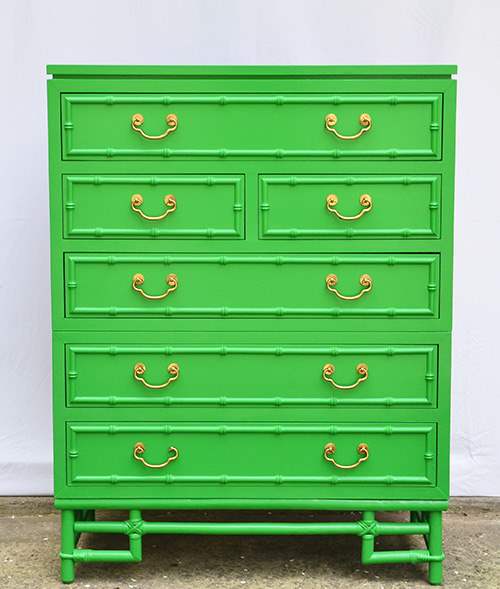 And this green dresser from Slightly Coastal. It's the perfect pop of color!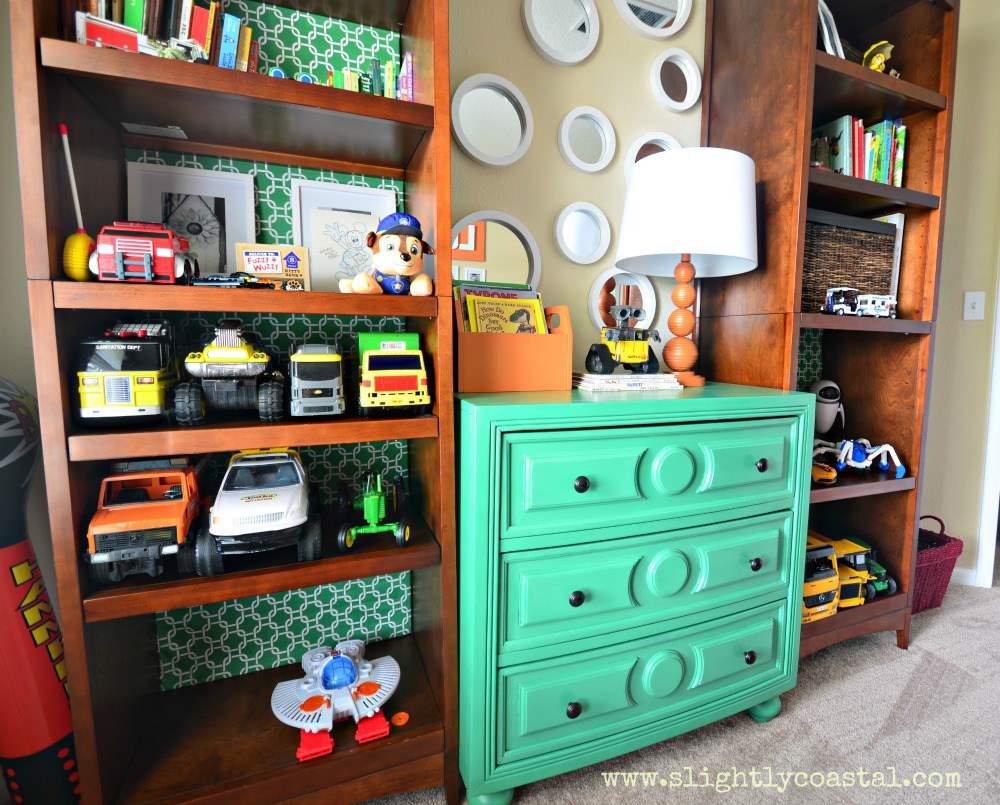 I can never get enough of green. Love this color The Boondocks Blog used!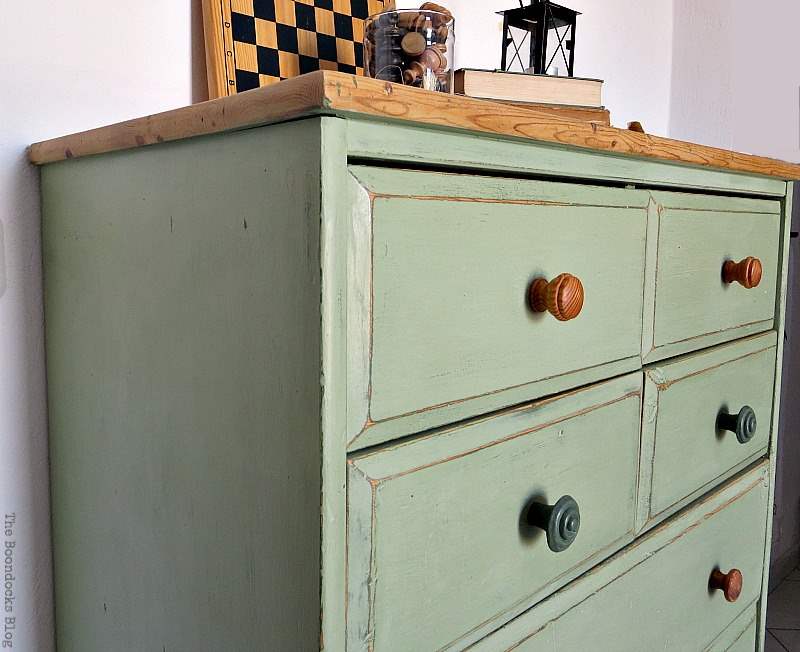 And I love this chippy dresser makeover by Timeless Creations.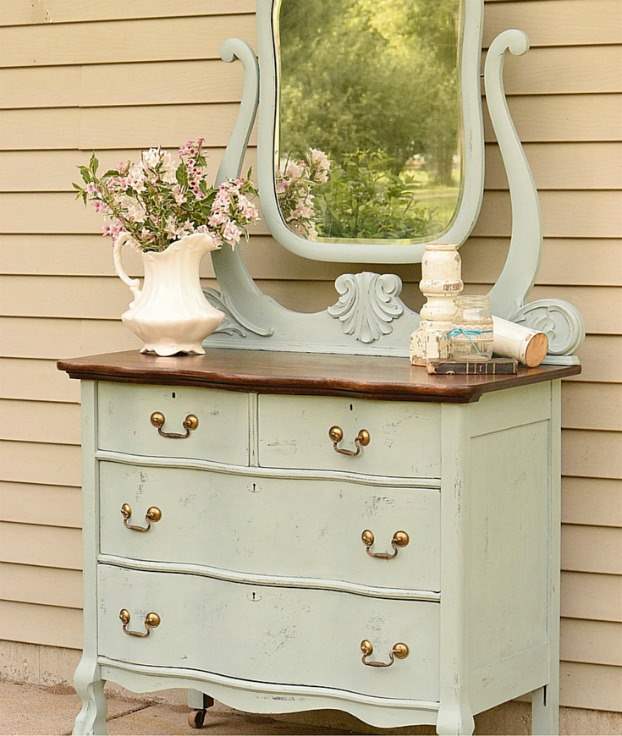 Blue dressers
I haven't decorated with a lot of blue in the past, but I'm liking blue more and more lately. This dresser from Dixie Delights is so pretty!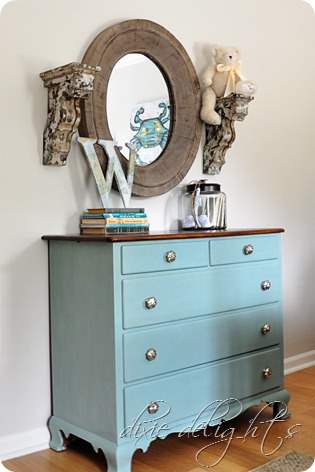 And how about this pretty blue?! Wife in Progress used Velvet Finishes, one of my favorite paint lines, on this dresser.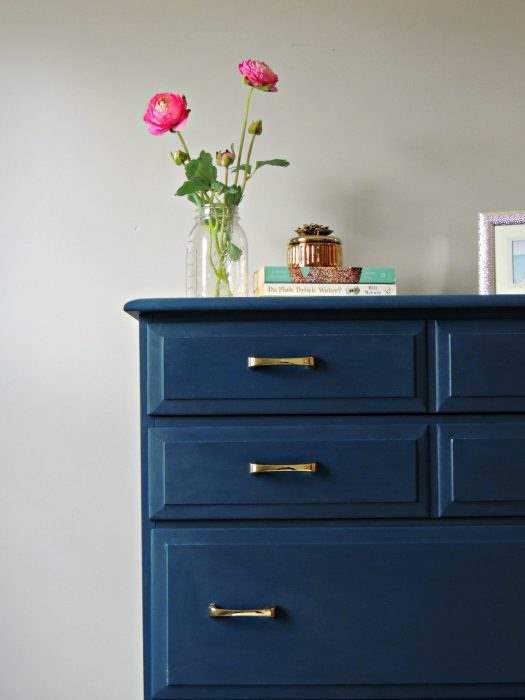 How pretty is this weathered coastal dresser by Canary Street Crafts?!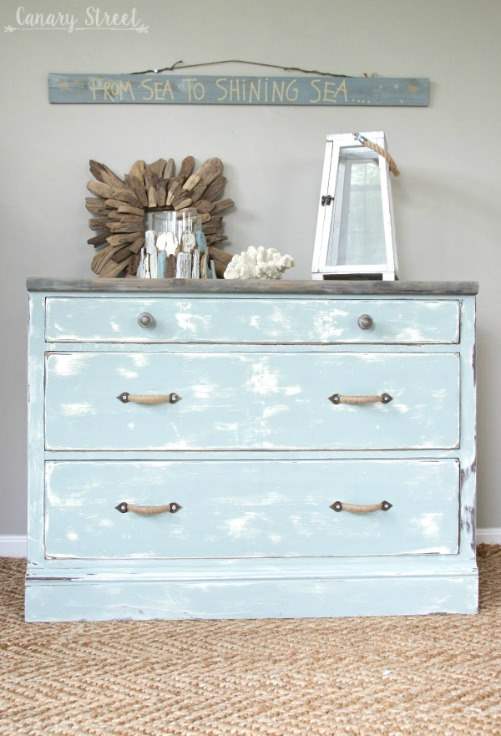 I love this pretty blue from Artsy Chicks Rule, too!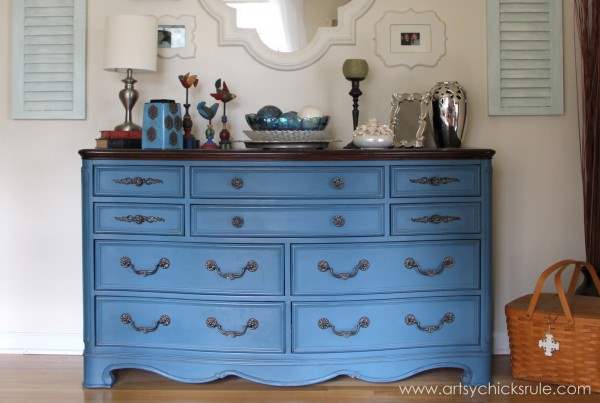 Edith and Evelyn Design used five different paint colors to get this pretty blue look!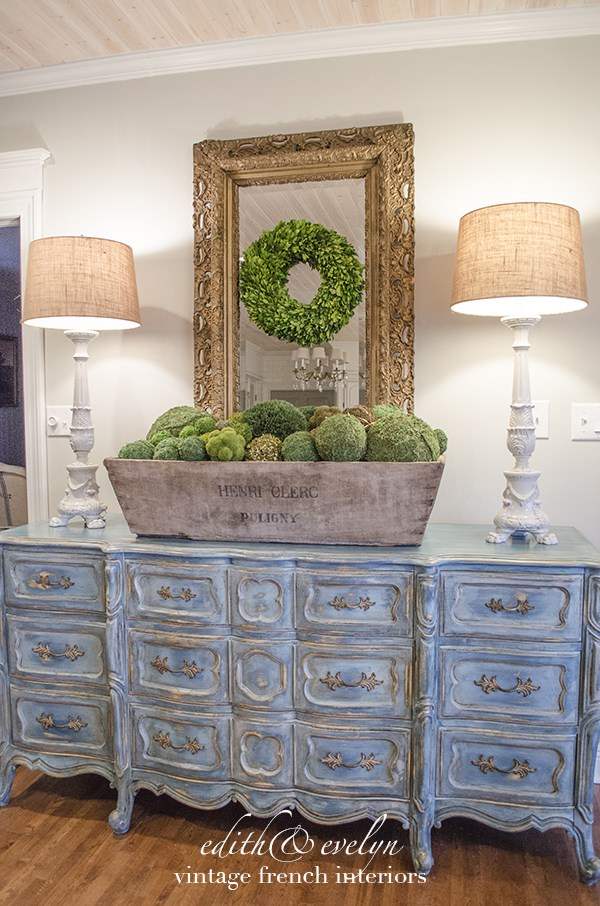 For a fun pop of color, check out this dresser from I Am a Homemaker.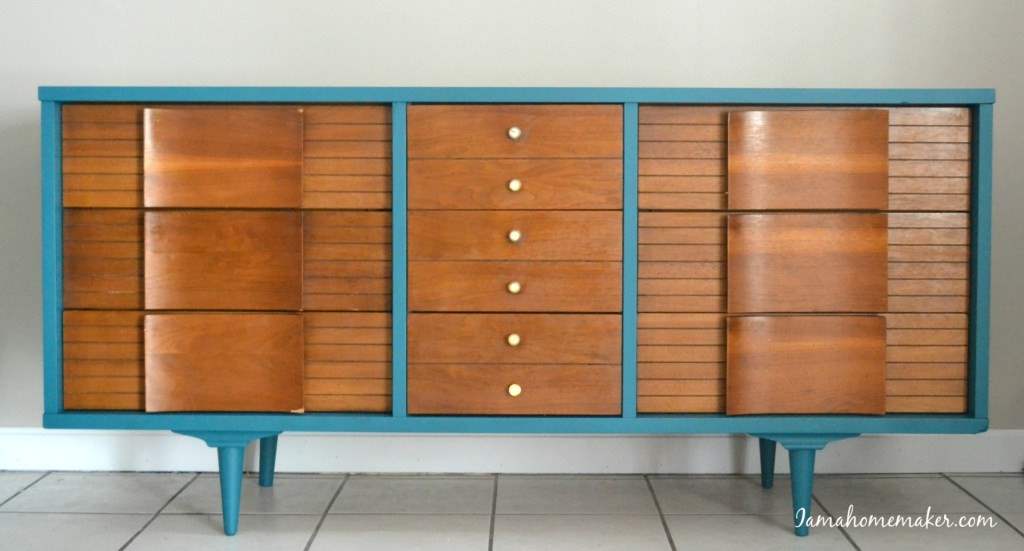 And for color and stripes, this one from Ciburbanity!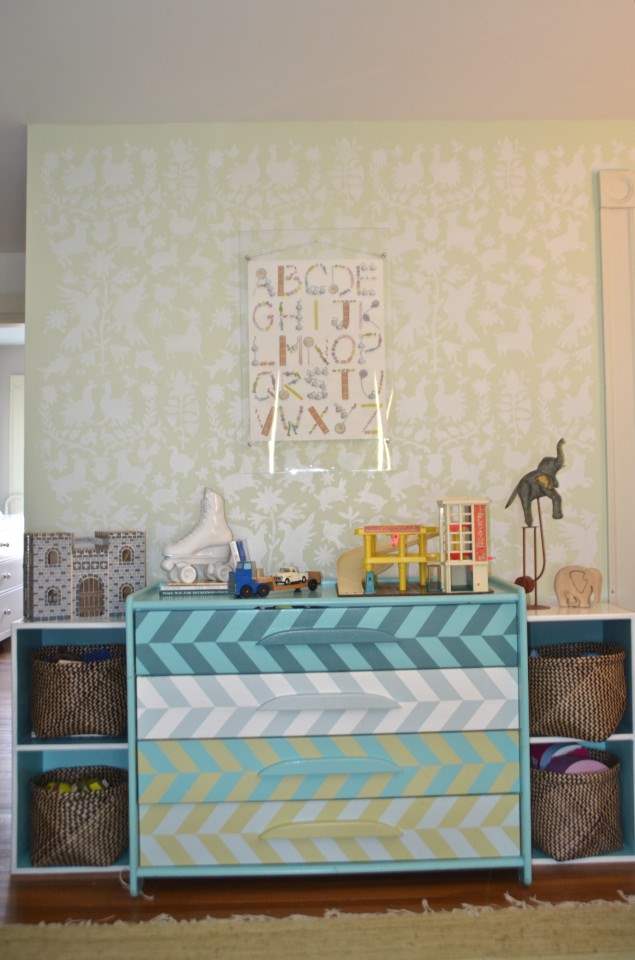 Love this pretty shade of blue with the gold hardware from My Life From Home!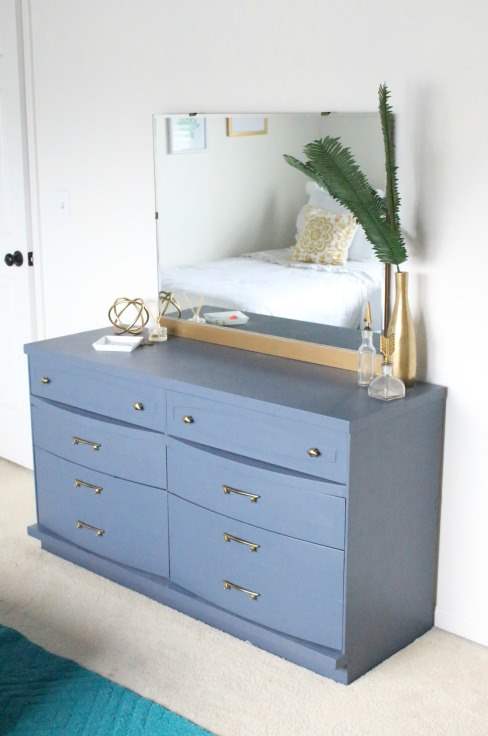 This makeover from While They Snooze proves the difference new hardware can make! I couldn't believe the 'before' picture was the same piece!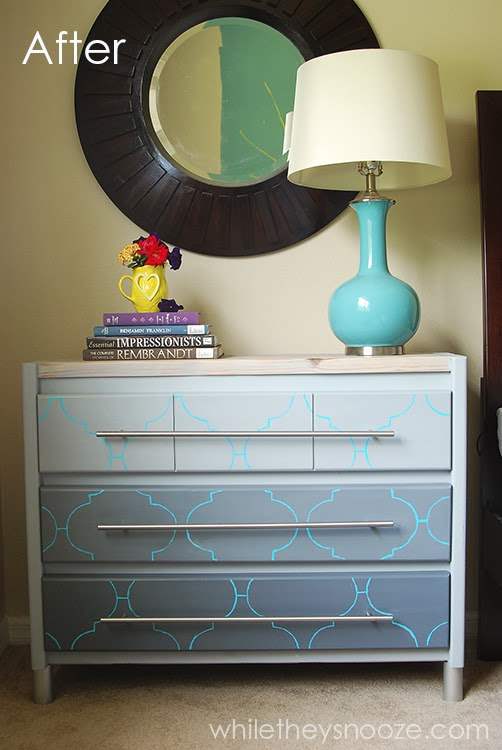 Hearts & Sharts got this dresser and a matching nightstand at a garage sale for $26. What?! I know – that makeover is gorgeous!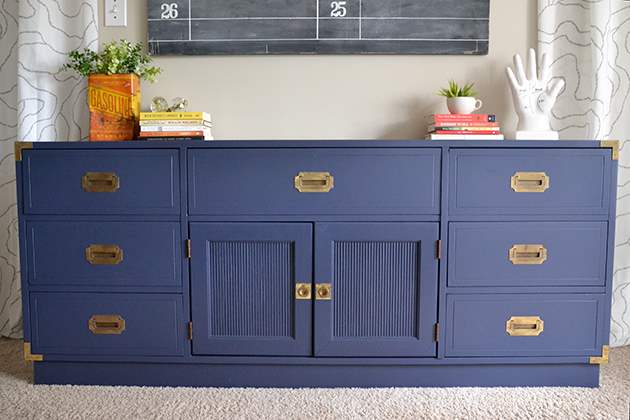 The Twin Cedars turned this old dresser into an awesome media center.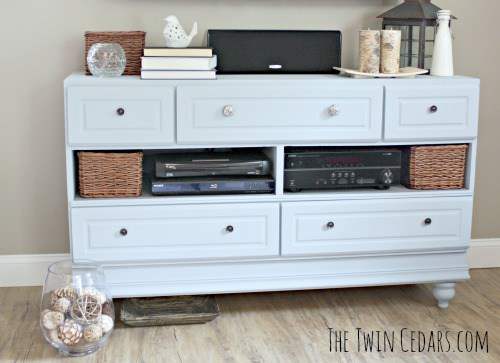 And if you want to mix your love of coffee with furniture painting, check out this coffee bar server from Artsy Chicks Rule.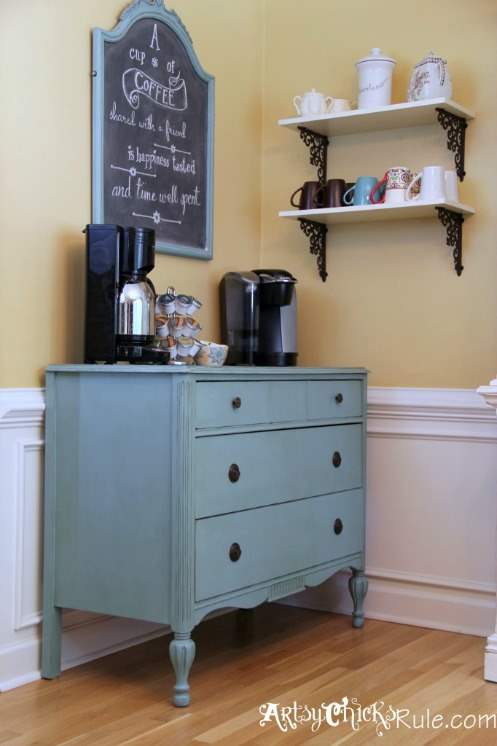 Pink dressers
If you have a little girl that loves pink, this ombre dresser from Love Create Celebrate is perfect for you! I love those crystal knobs on the top drawers.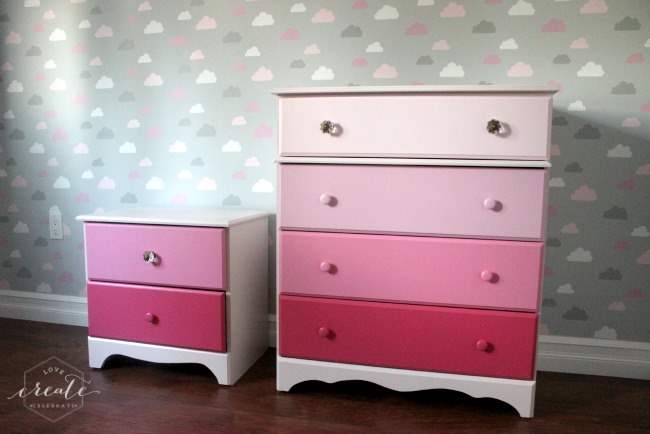 Or this pink dresser from Pocketful of Posies. I love the black and white striped drawers!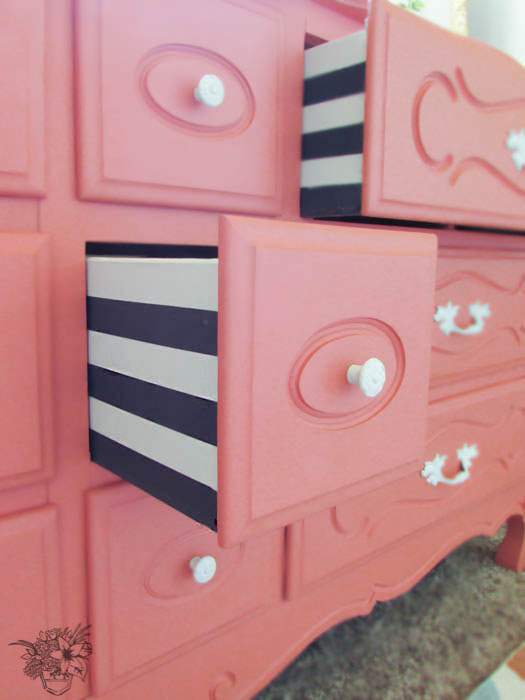 Red dressers
And if you need to add legs to a dresser, check out this beauty by Hearts & Sharts.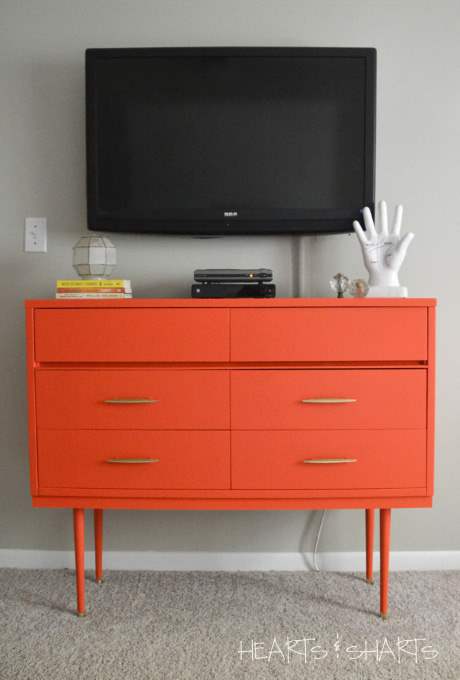 If you're into French decor, you'll love this piece from Art is Beauty.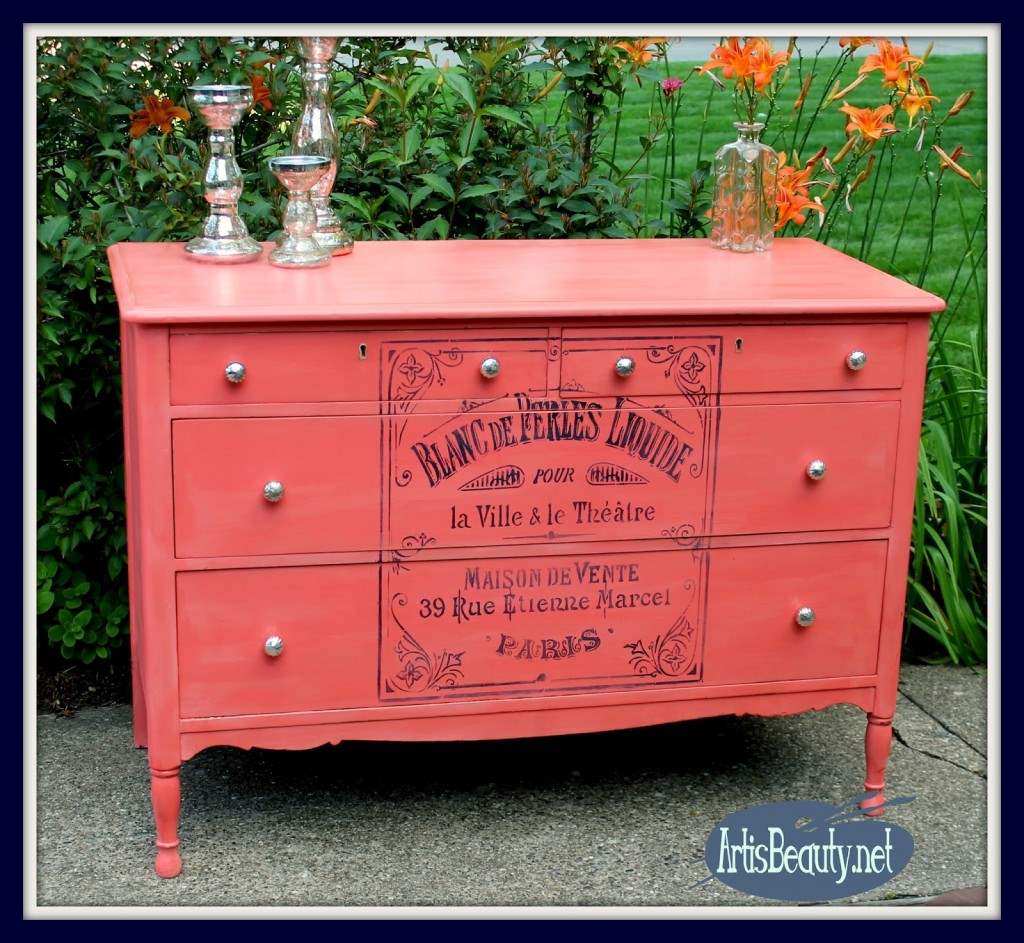 This pretty red makeover is from Simply Fresh Vintage.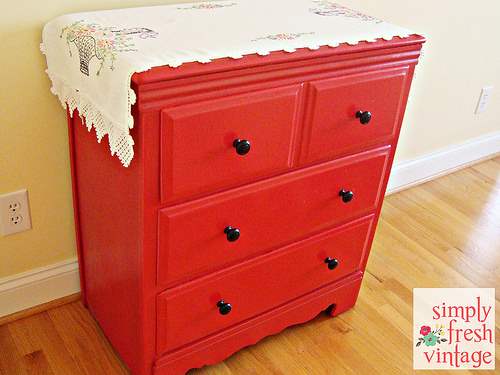 So who's off to the nearest garage sale or thrift store to find an old dresser or two (or five)? 🙂
You can see more dresser makeover inspiration here:
If you want to save this post for later, remember to bookmark it or pin it! 

Pin it!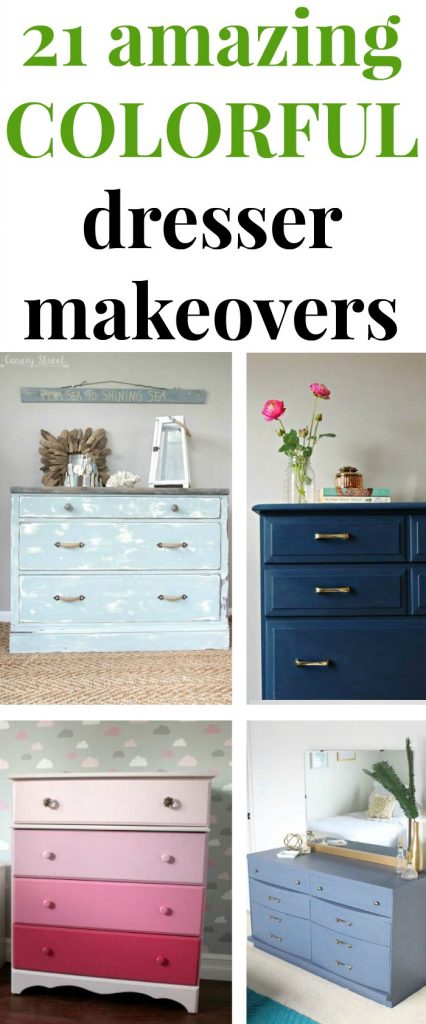 Want to read more posts like this?
Follow along: Facebook | Pinterest | Twitter | Instagram | Google+