This post contains affiliate links. This means if you click the link and buy something, I may receive a small percentage of sales at no extra cost to you. 
One of my favorite decorations in our kitchen is this frame of us holding the numbers that make up our wedding date.
We used these pictures as our table numbers at our wedding. It was a fun, easy way to add a personal touch to the wedding.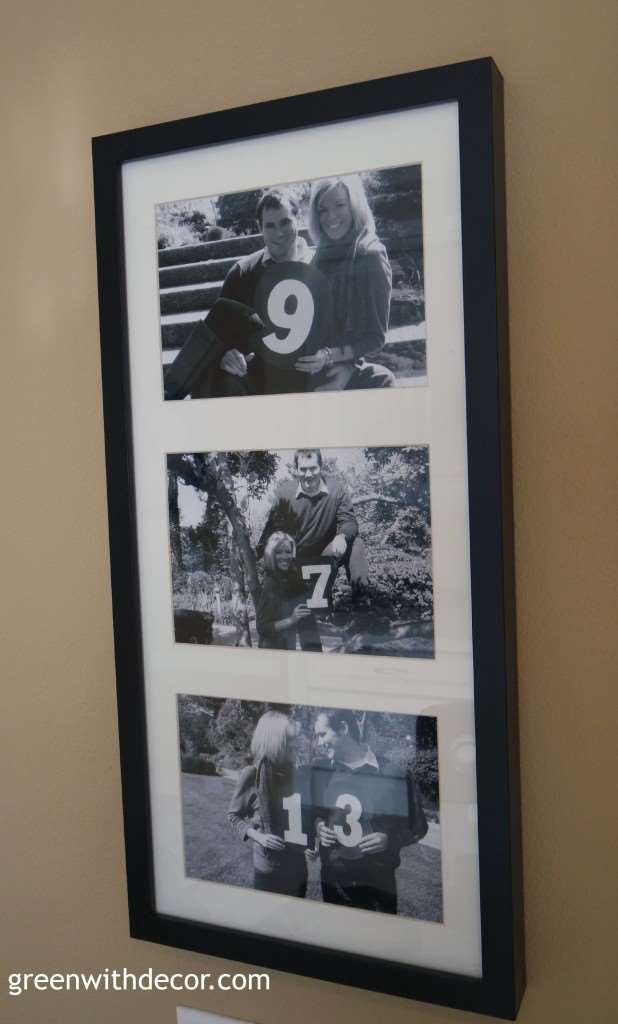 There were such easy wedding table numbers to make!
Supplies:
Black tagboard
White tagboard
Pencil
I drew on the numbers in pencil on both the white and black tagboard, cut them out and used rubber cement to paste the white numbers on top of the black numbers to give the numbers a bit of a pop.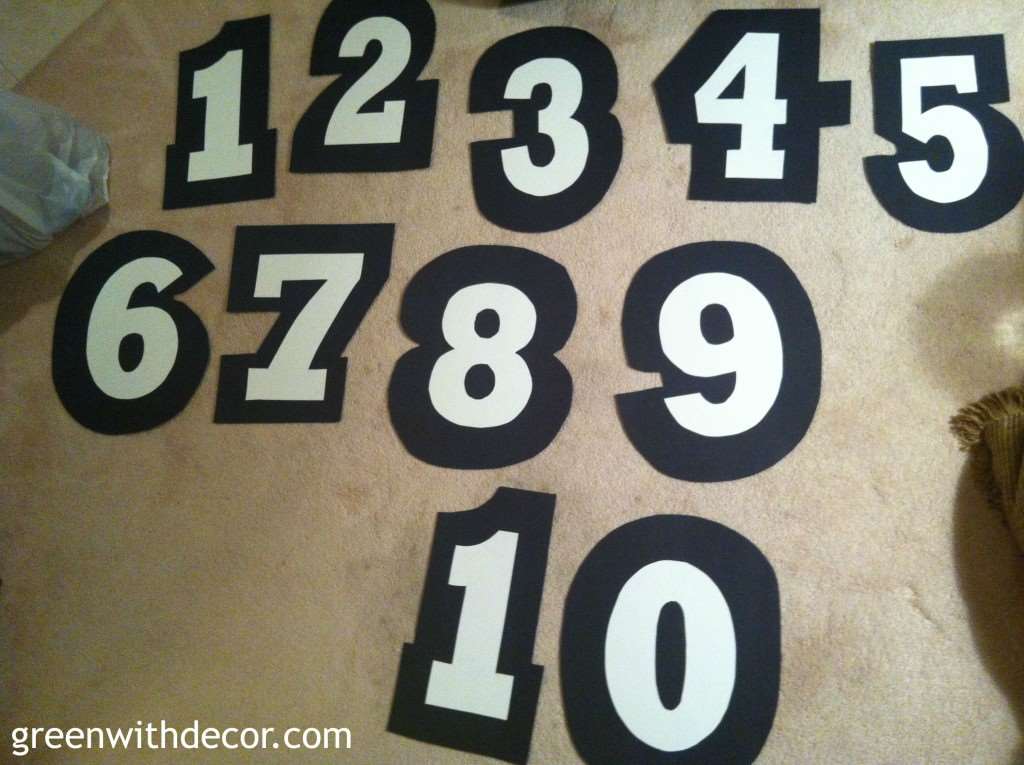 Coming up with 30-some poses was harder than making the numbers! I scrolled through Pinterest for ideas. You can check out all our photos below.
The funniest part of this whole project was that my college-aged brother took the pictures of us in a local park (Ault Park for those in the Cincinnati area).
When I went to pick up the prints at Walgreen's, I had to sign a form stating I had copyrights to the pictures. They thought the pictures were professionally taken! I told my brother he should start hiring out for engagement pictures.
I had them printed in black and white for a more classic, timeless look.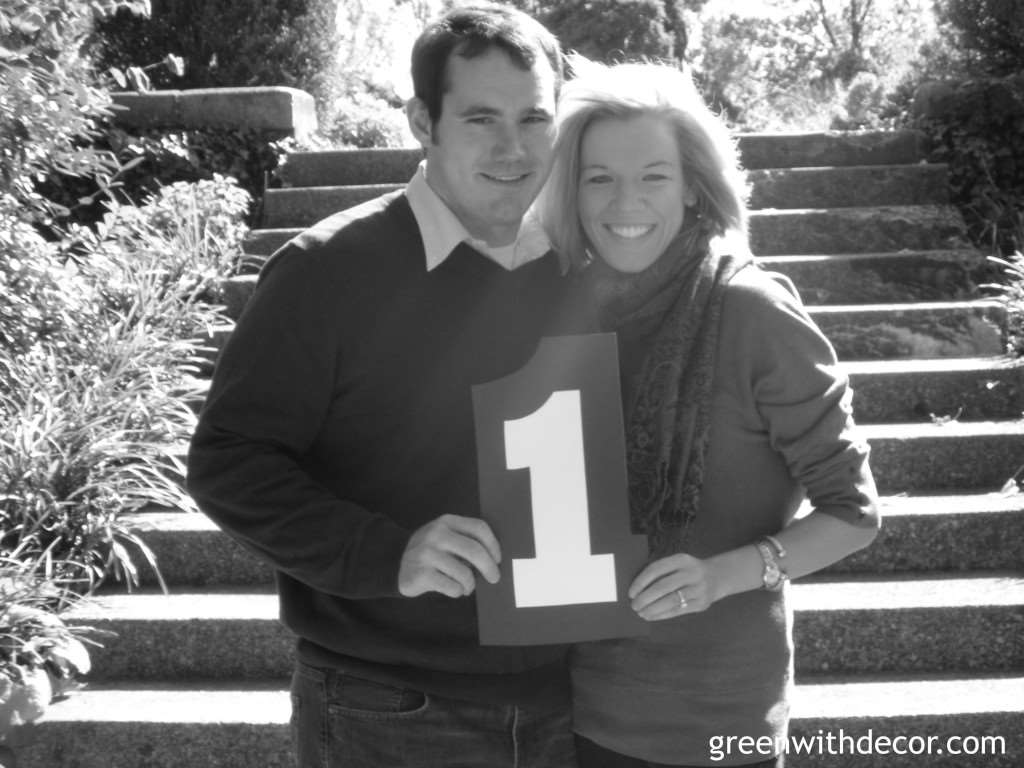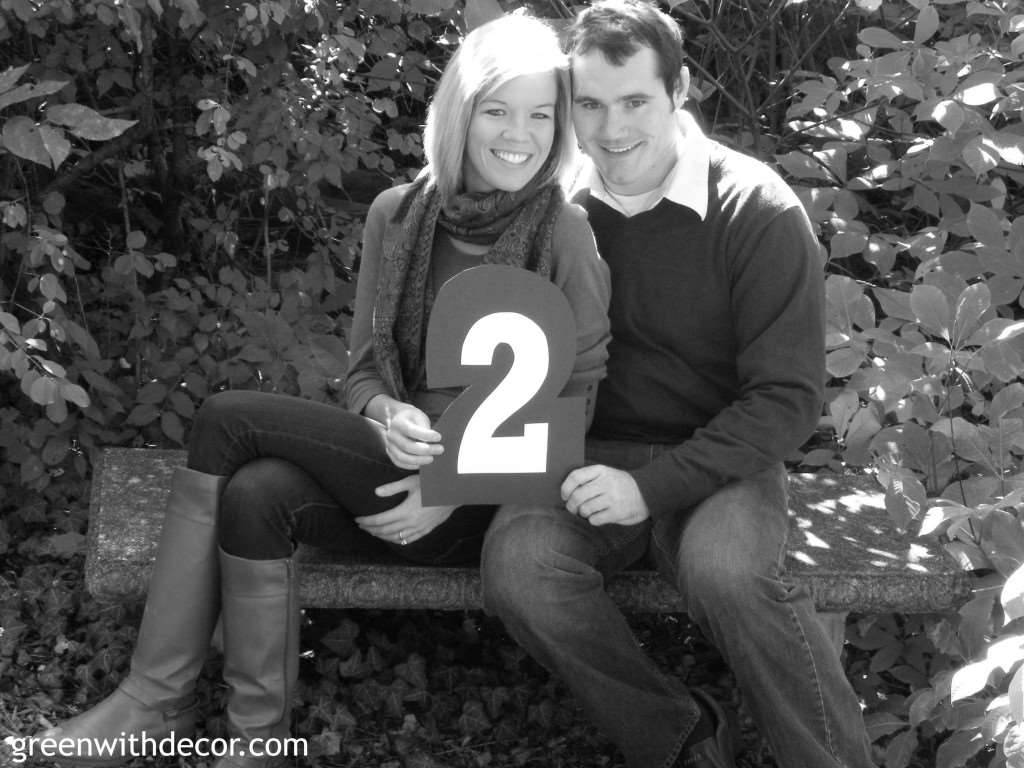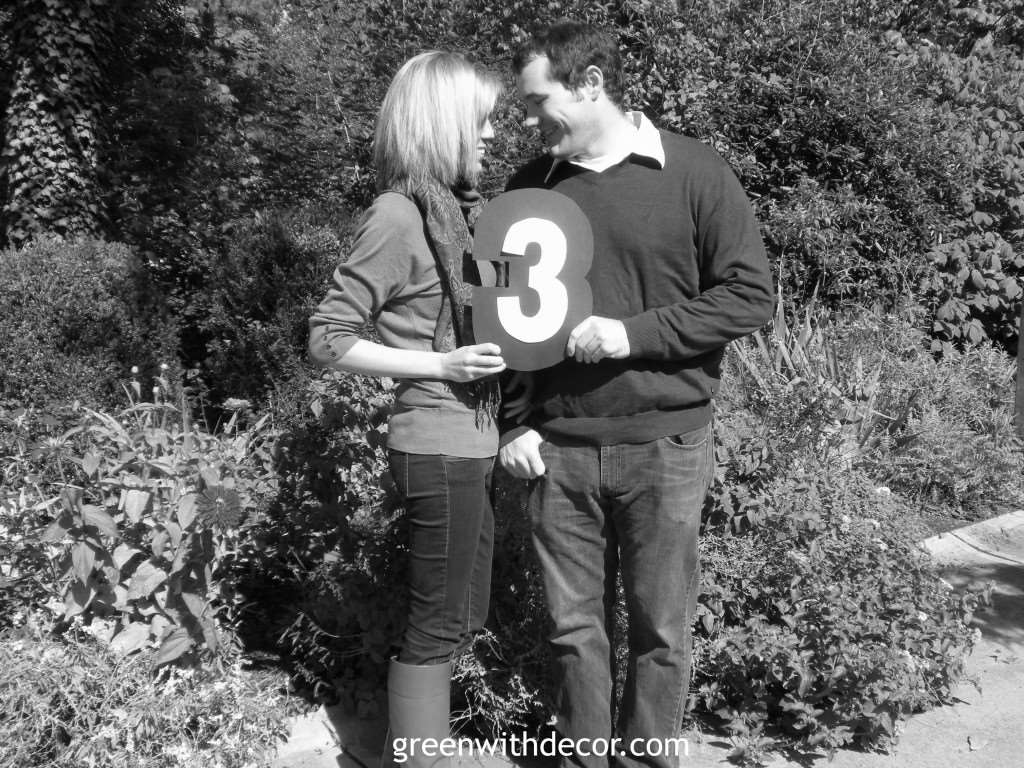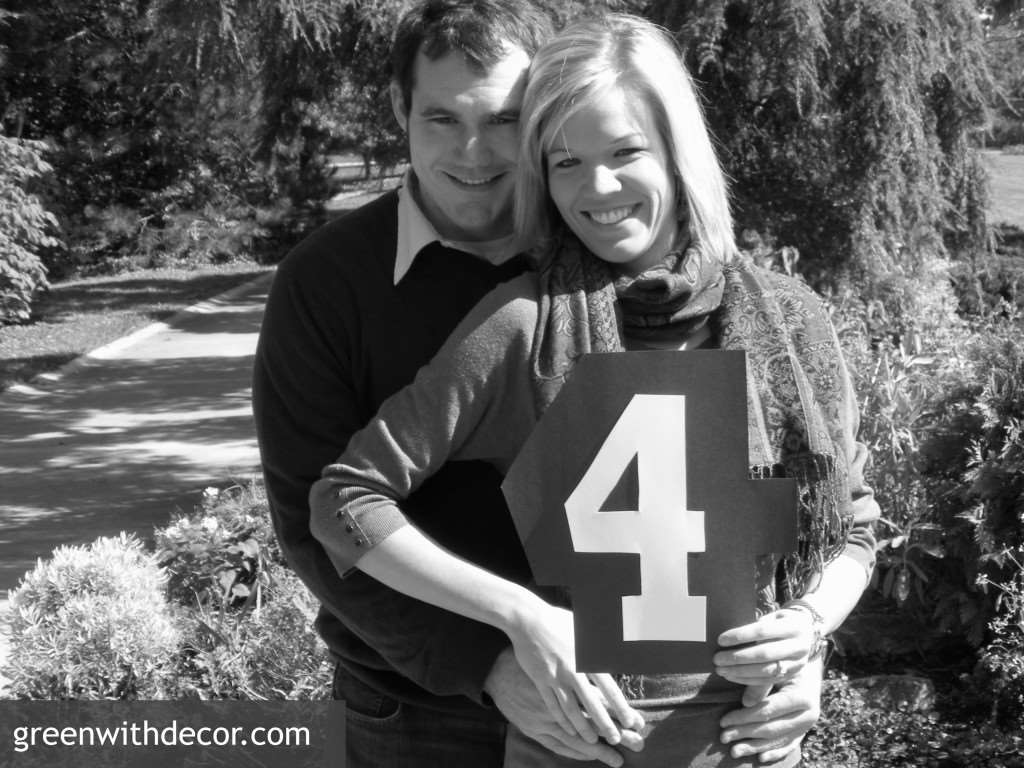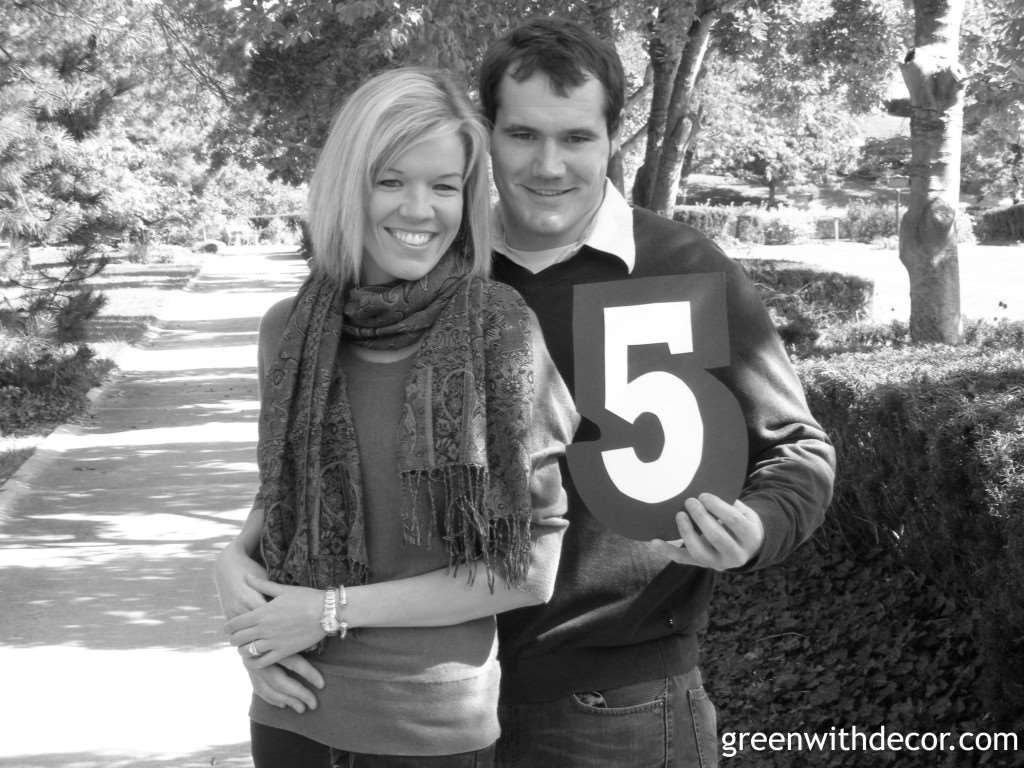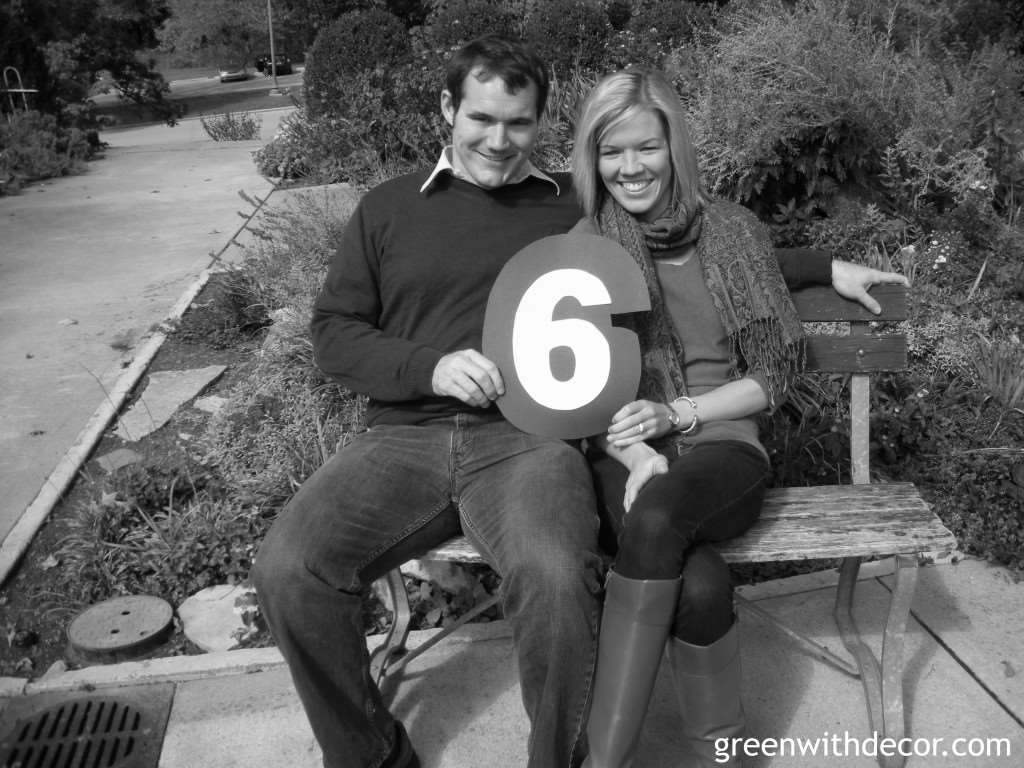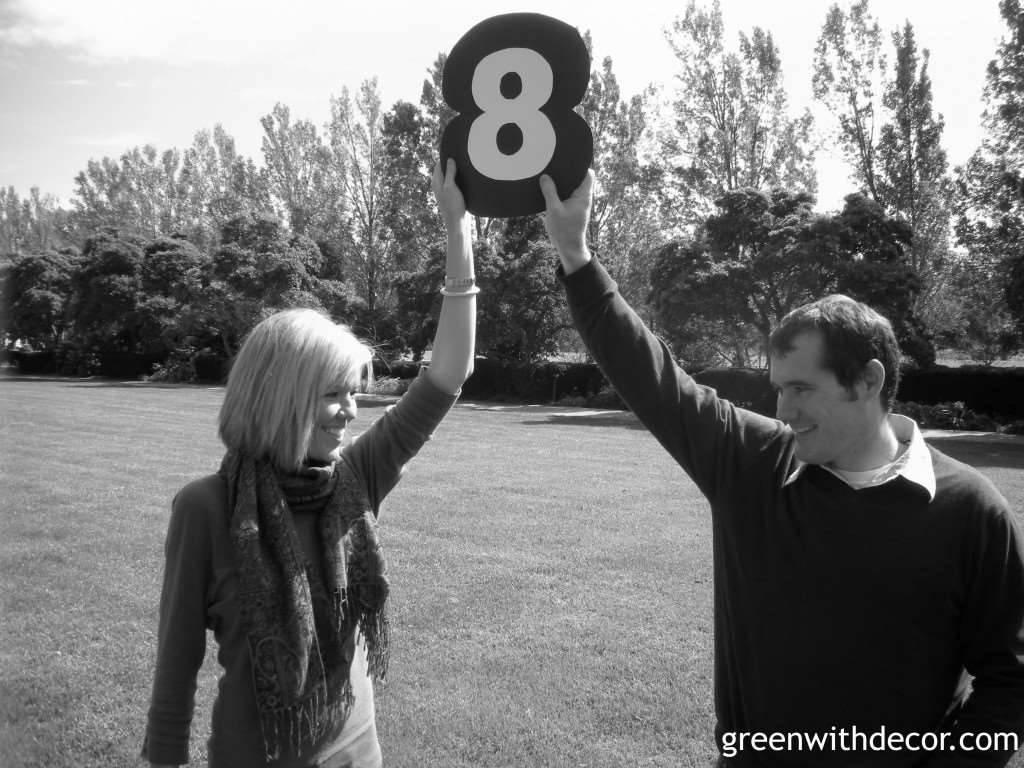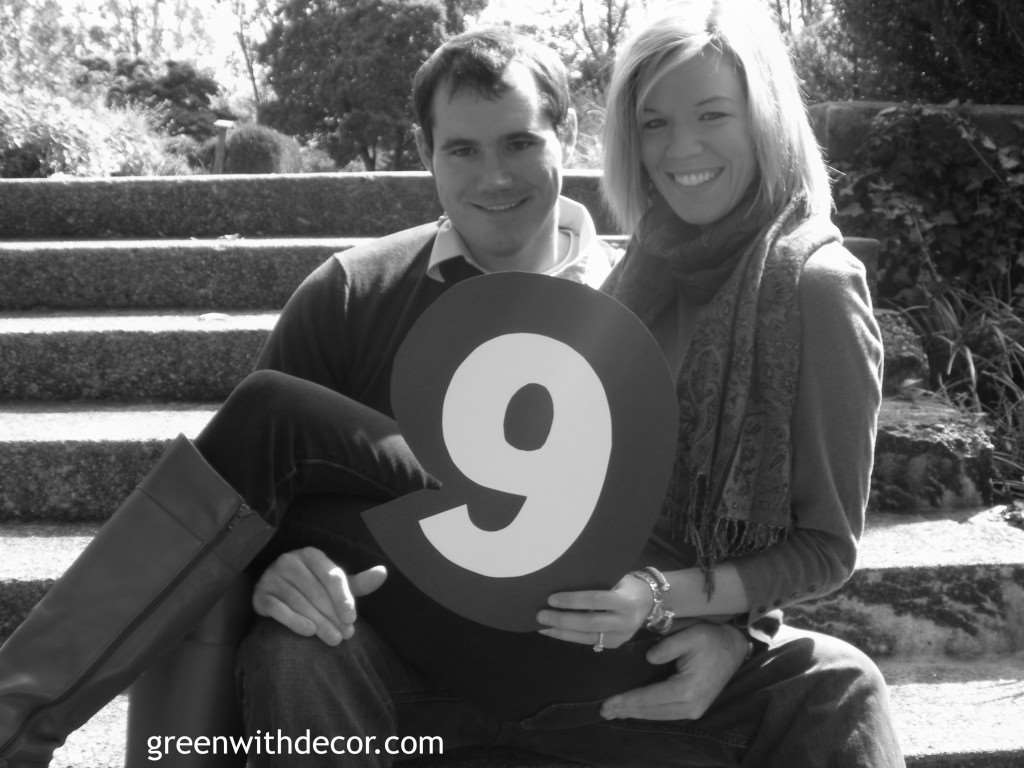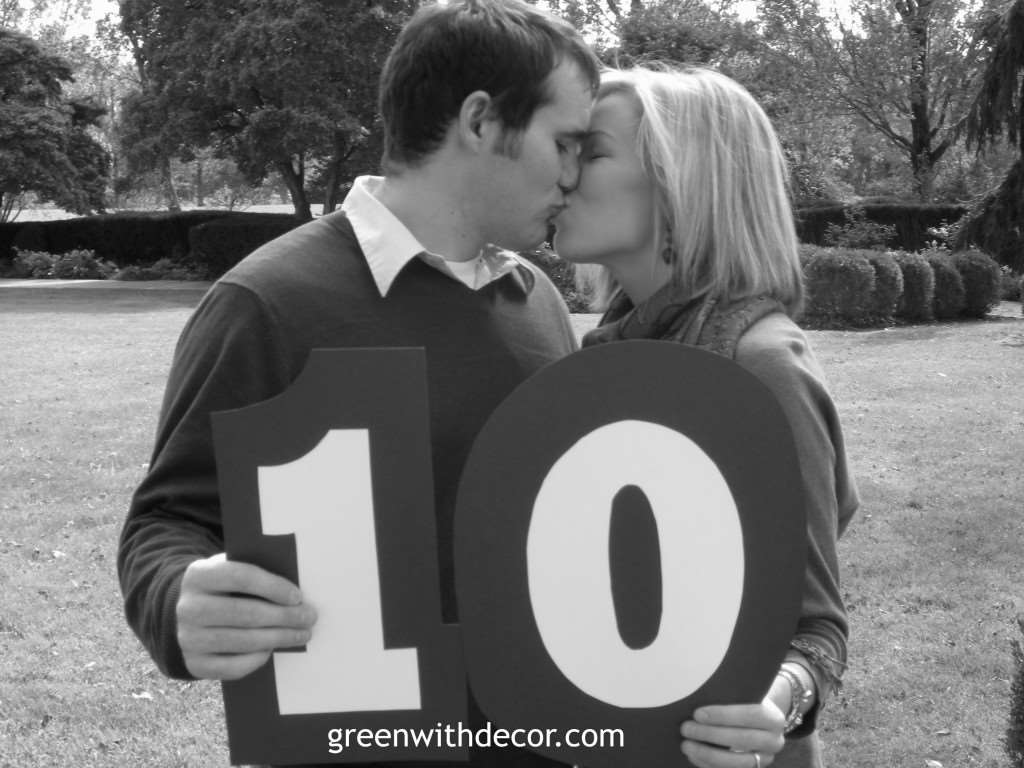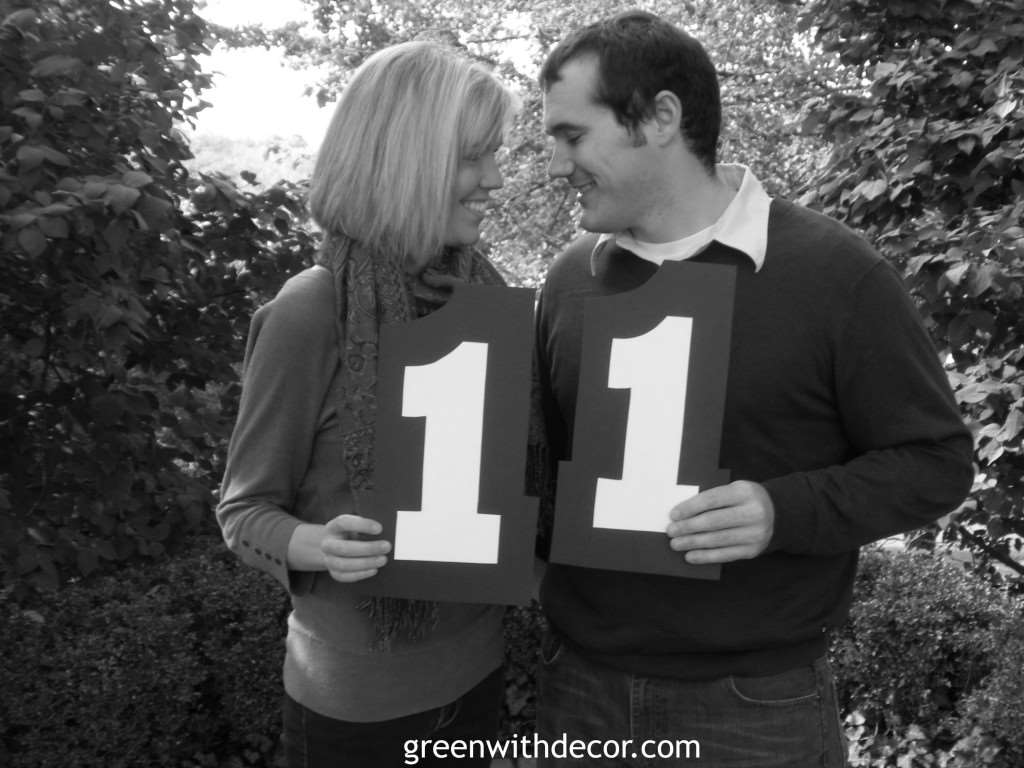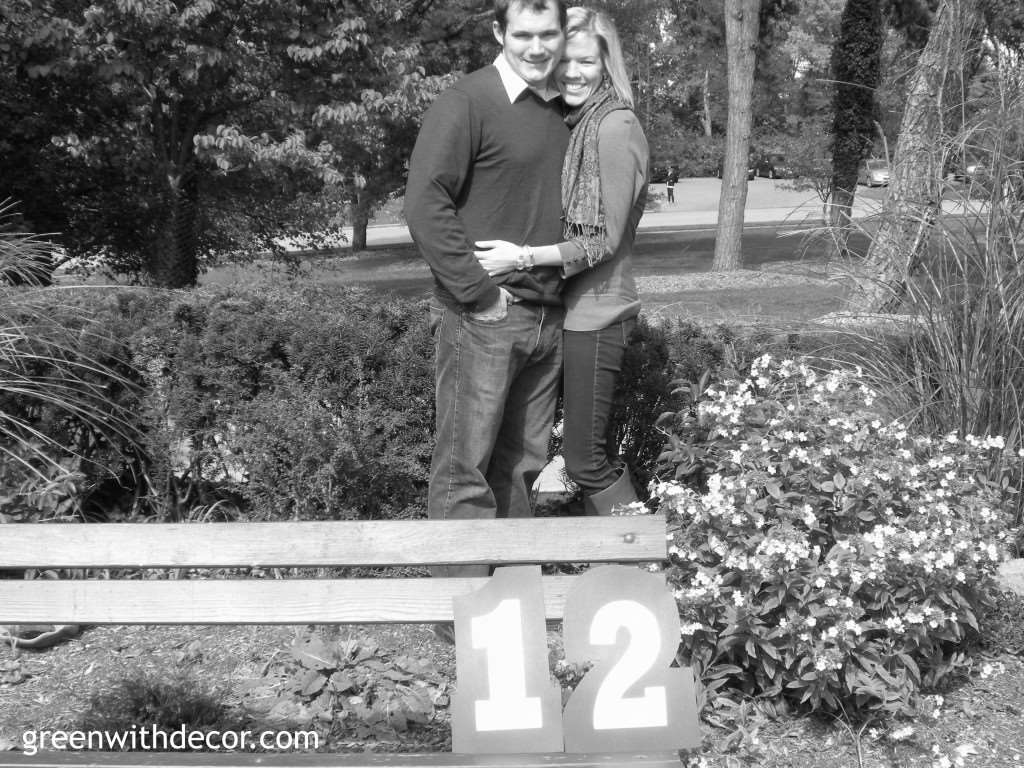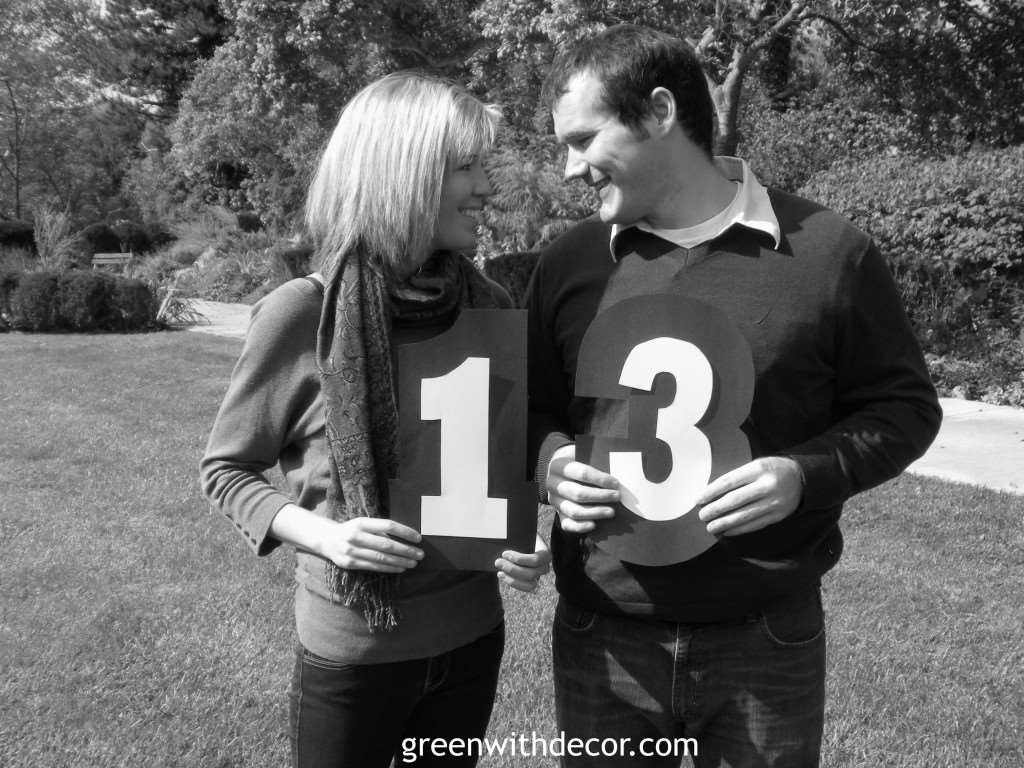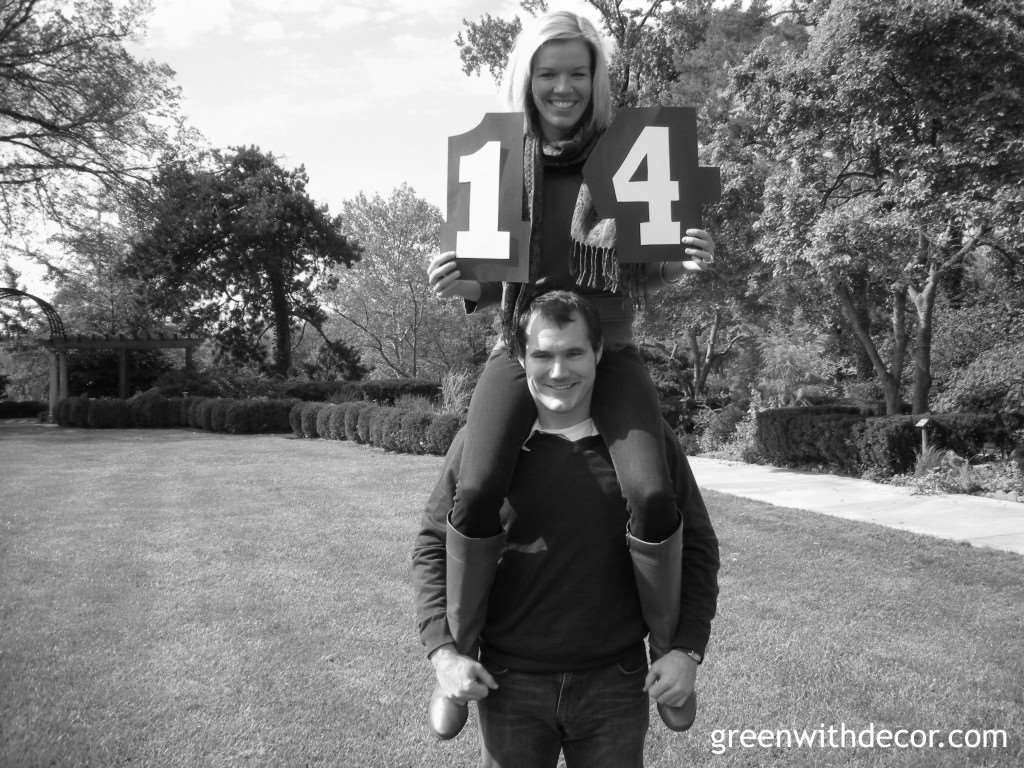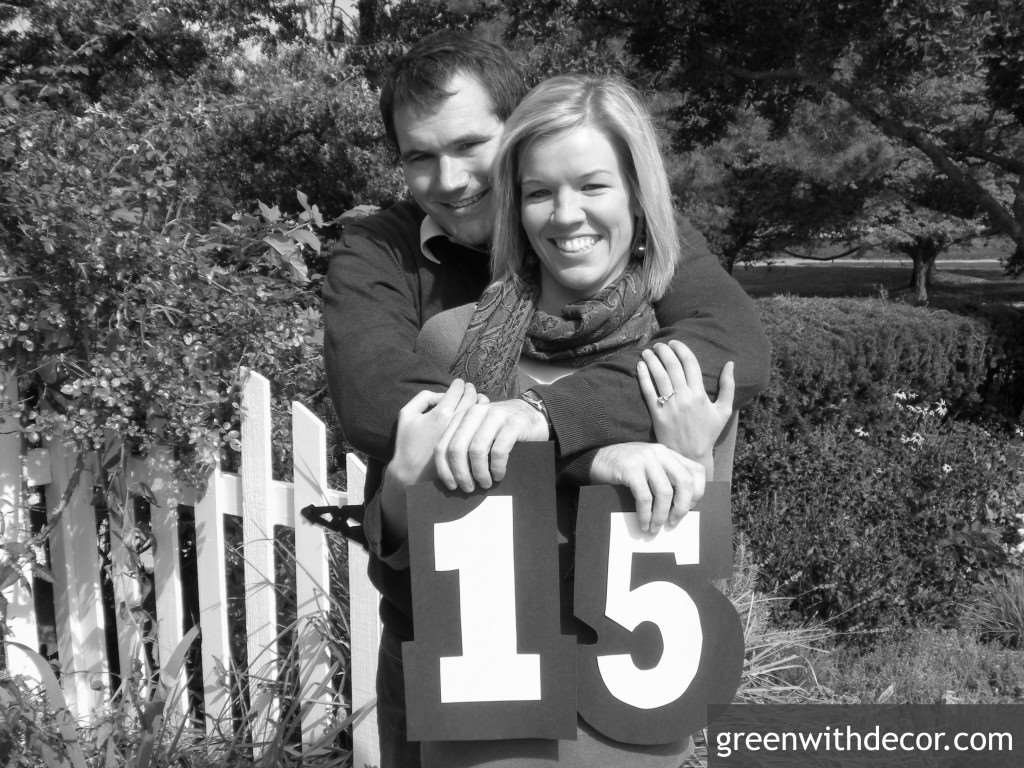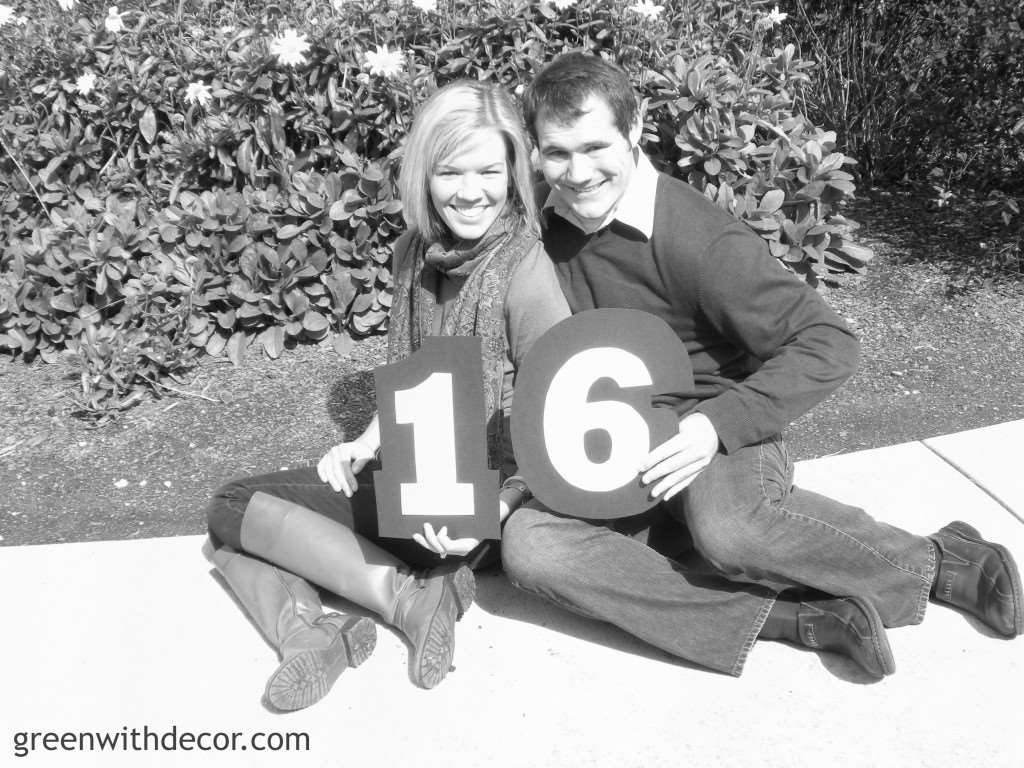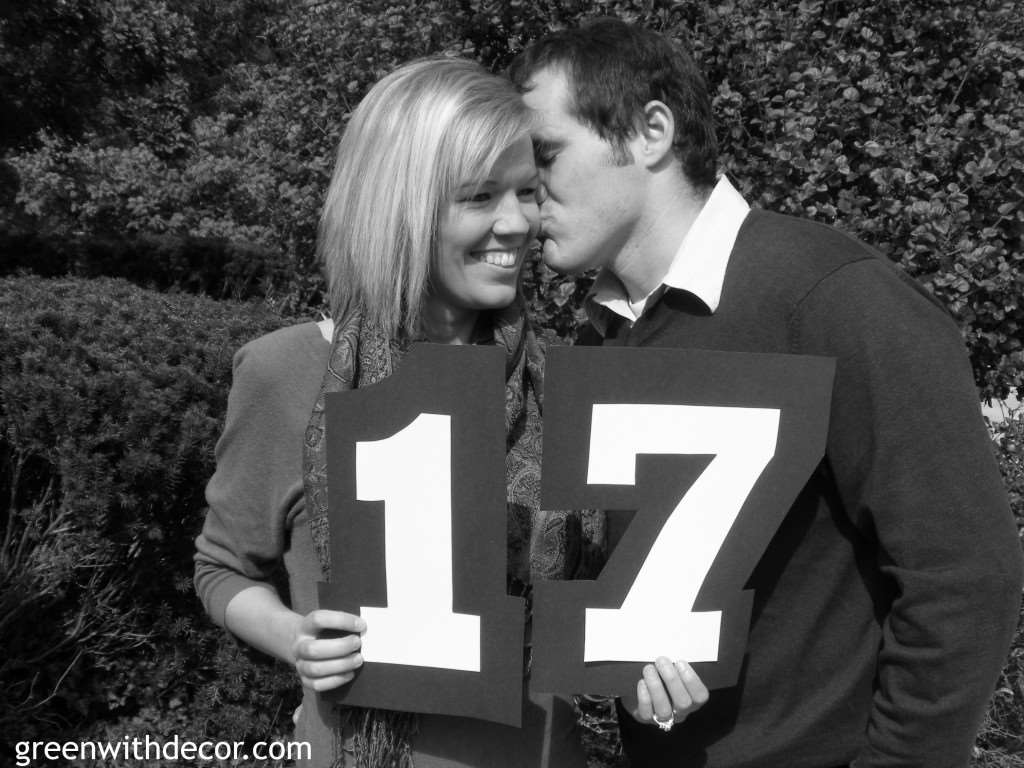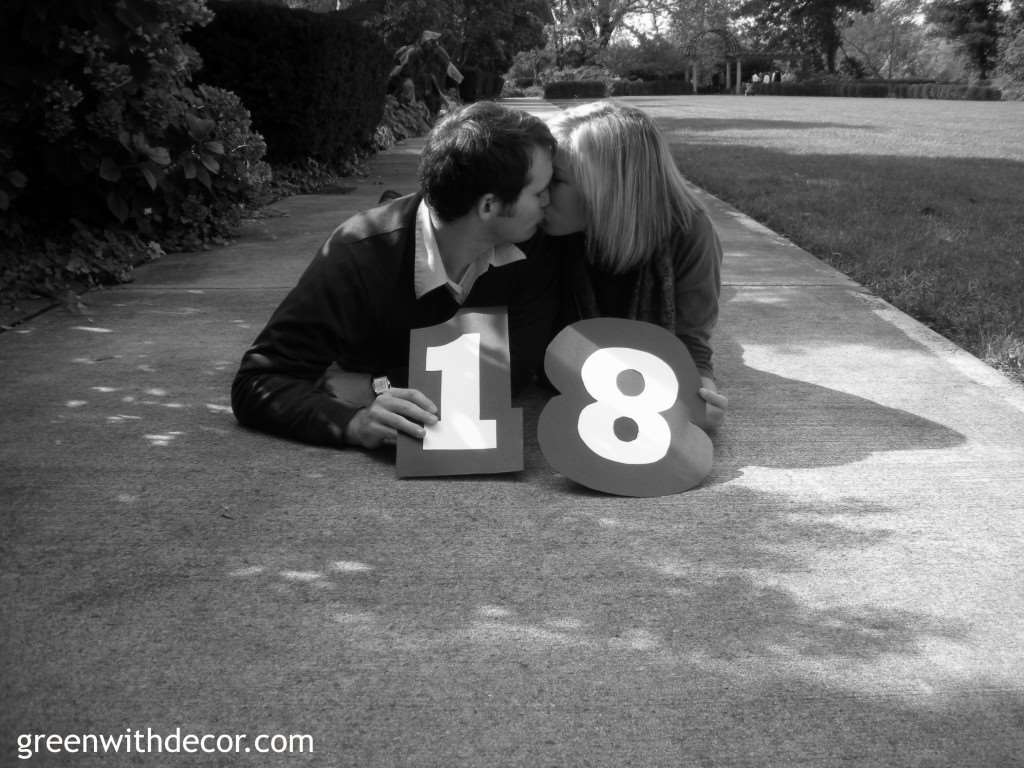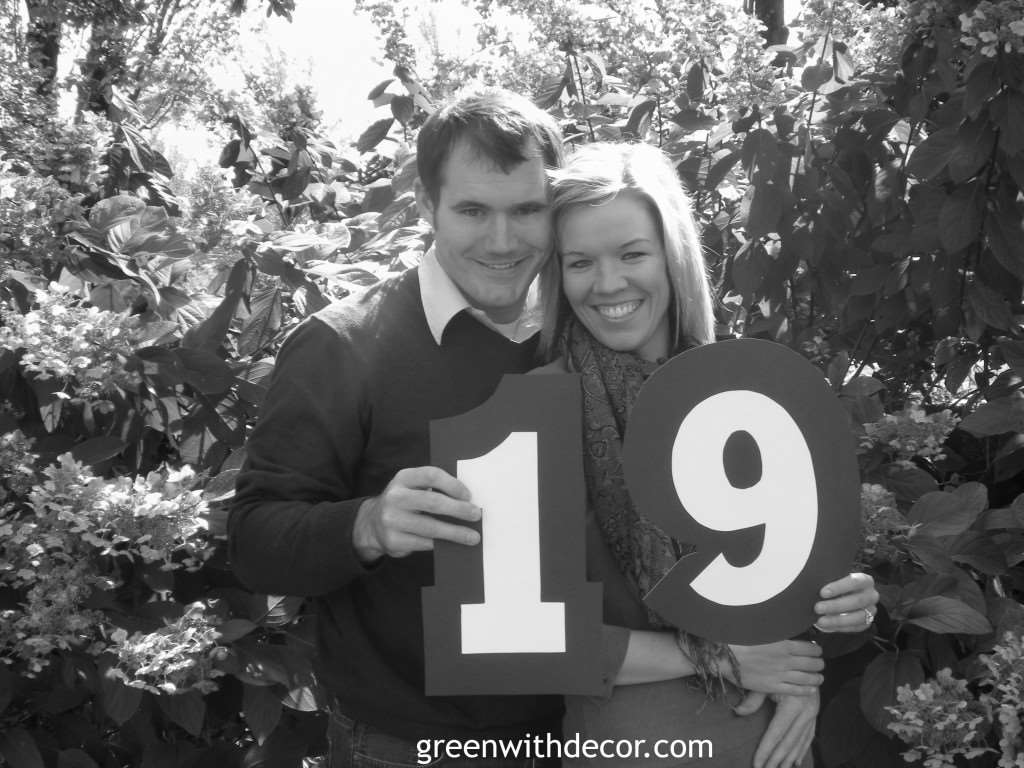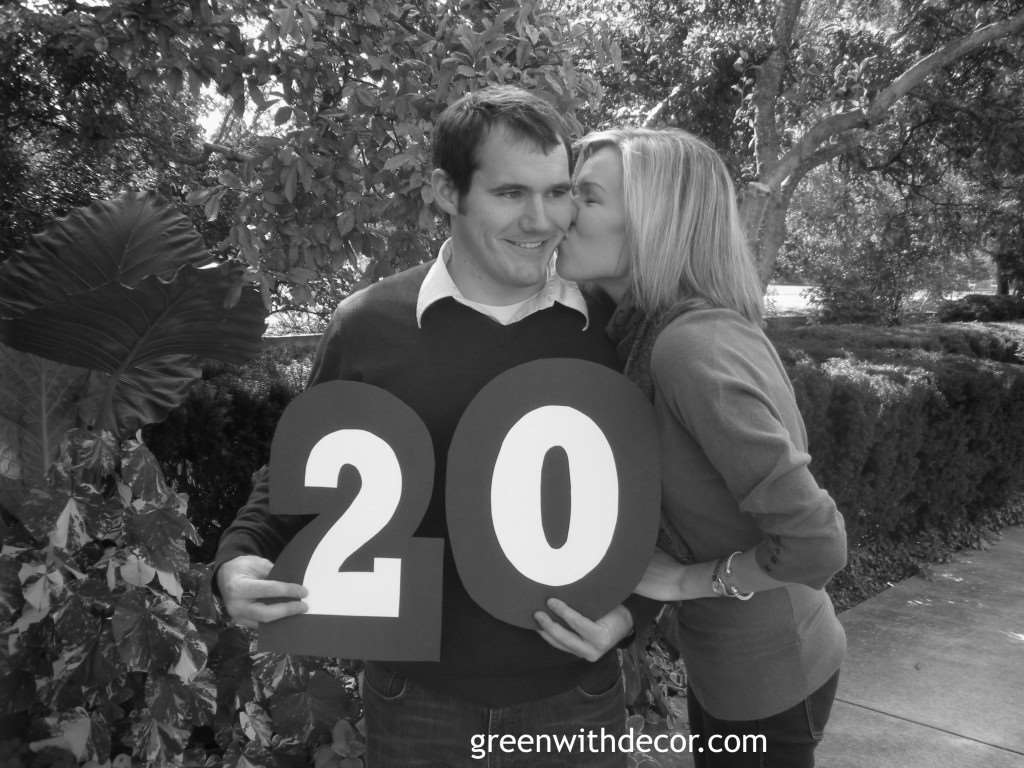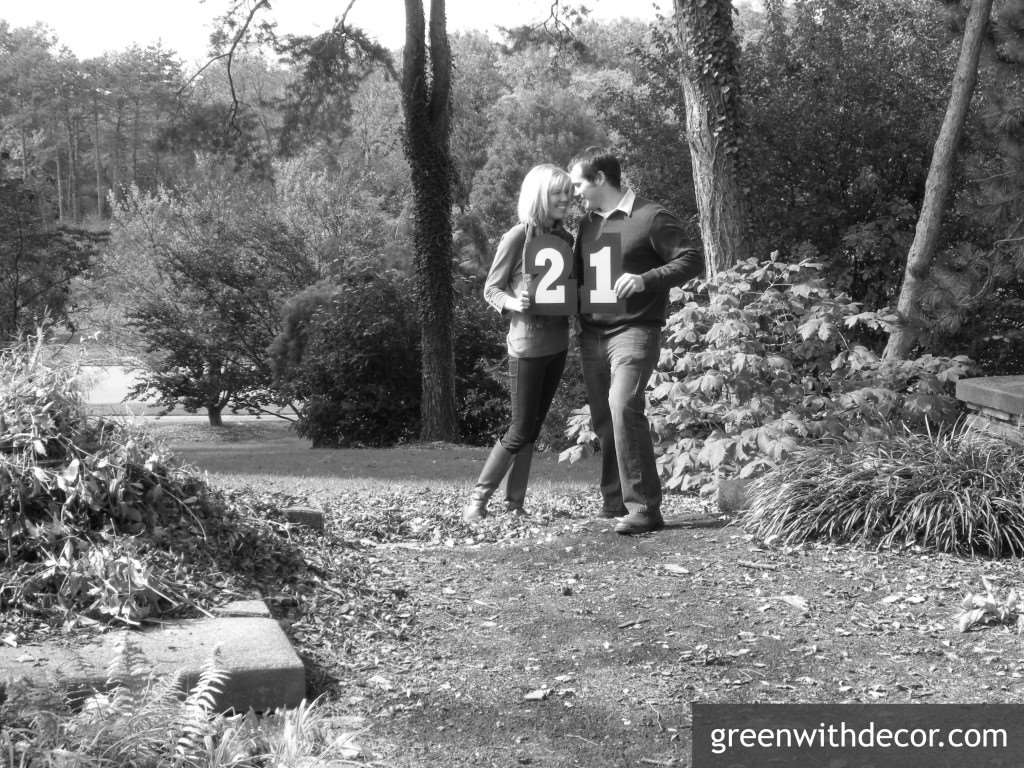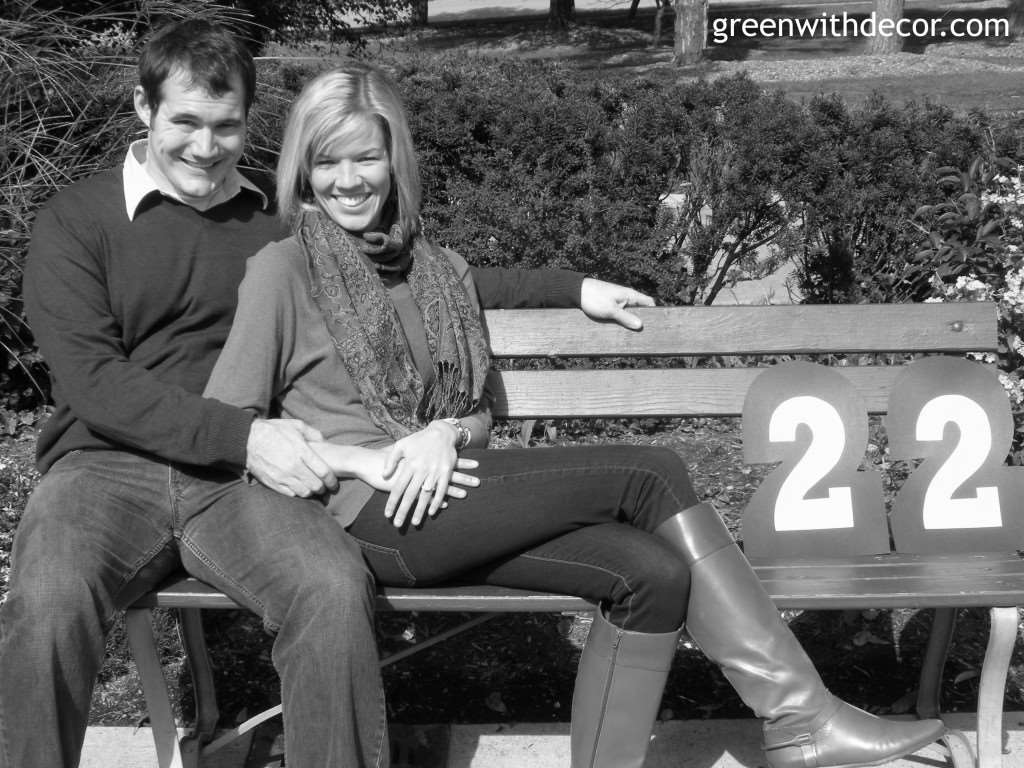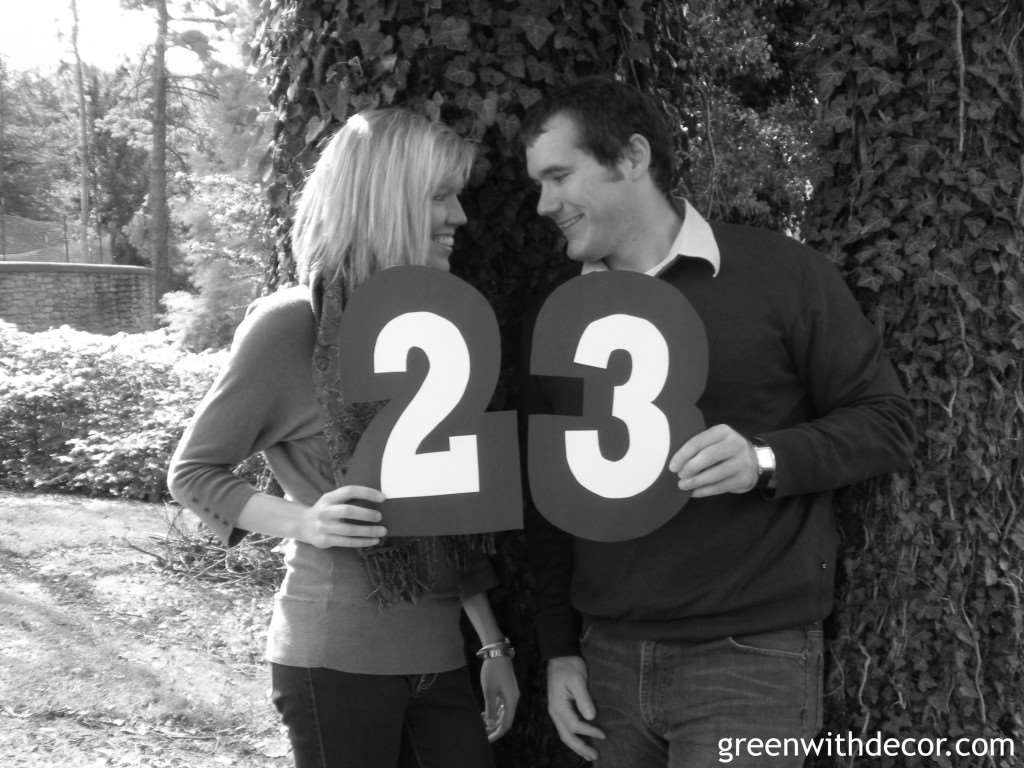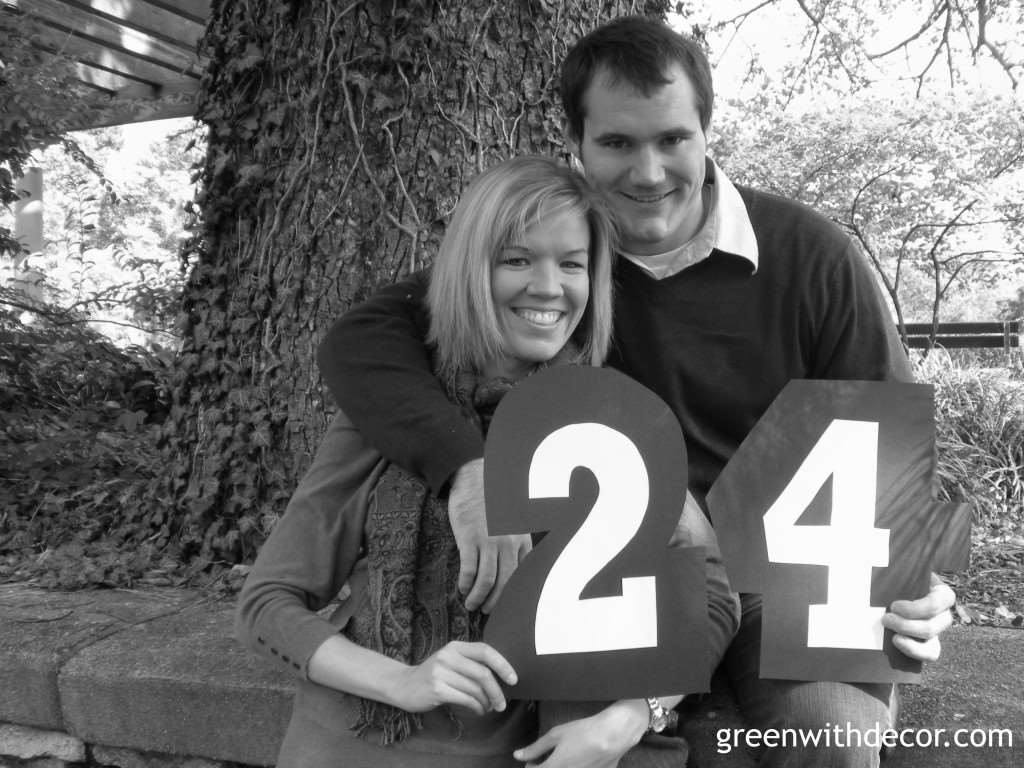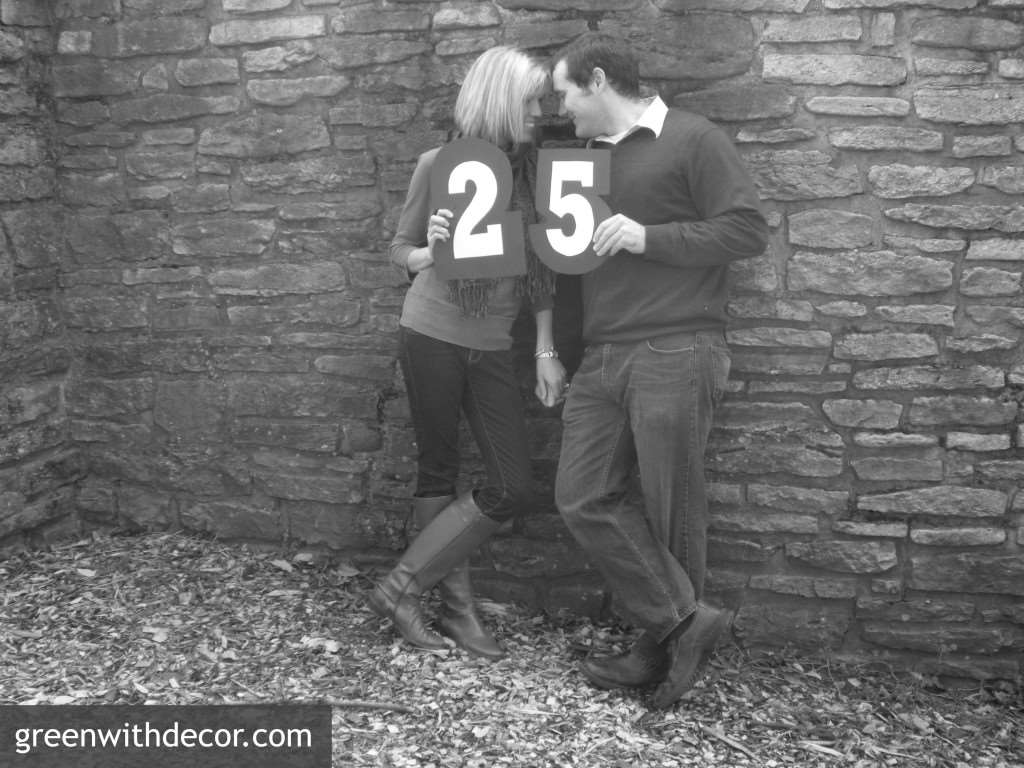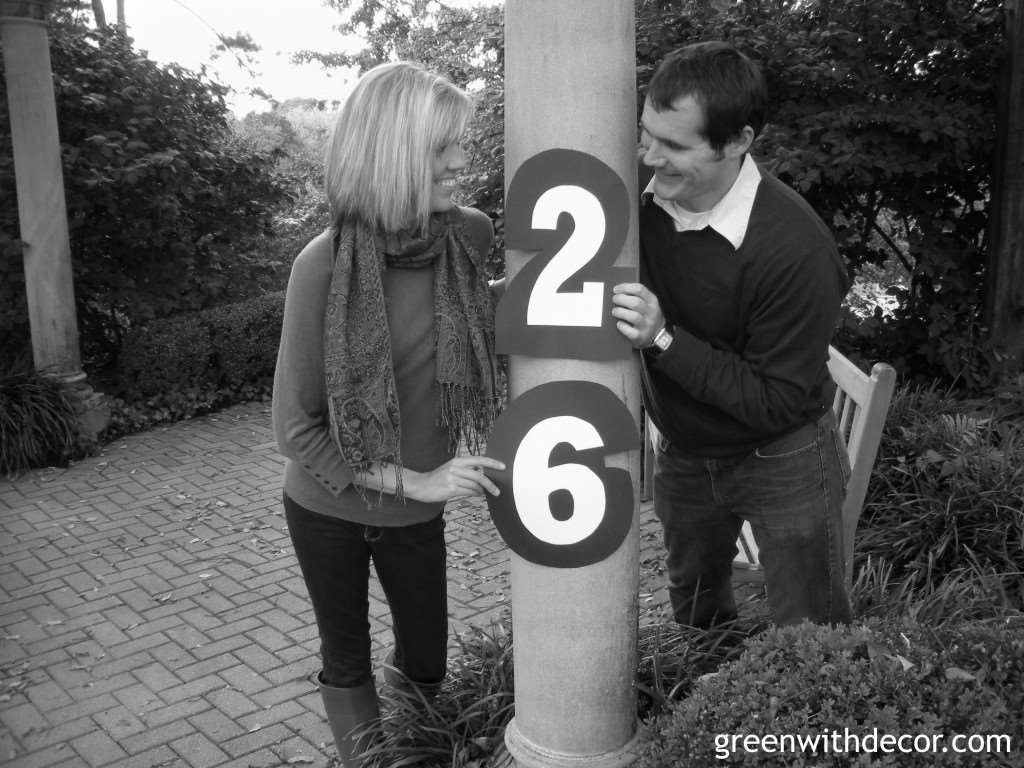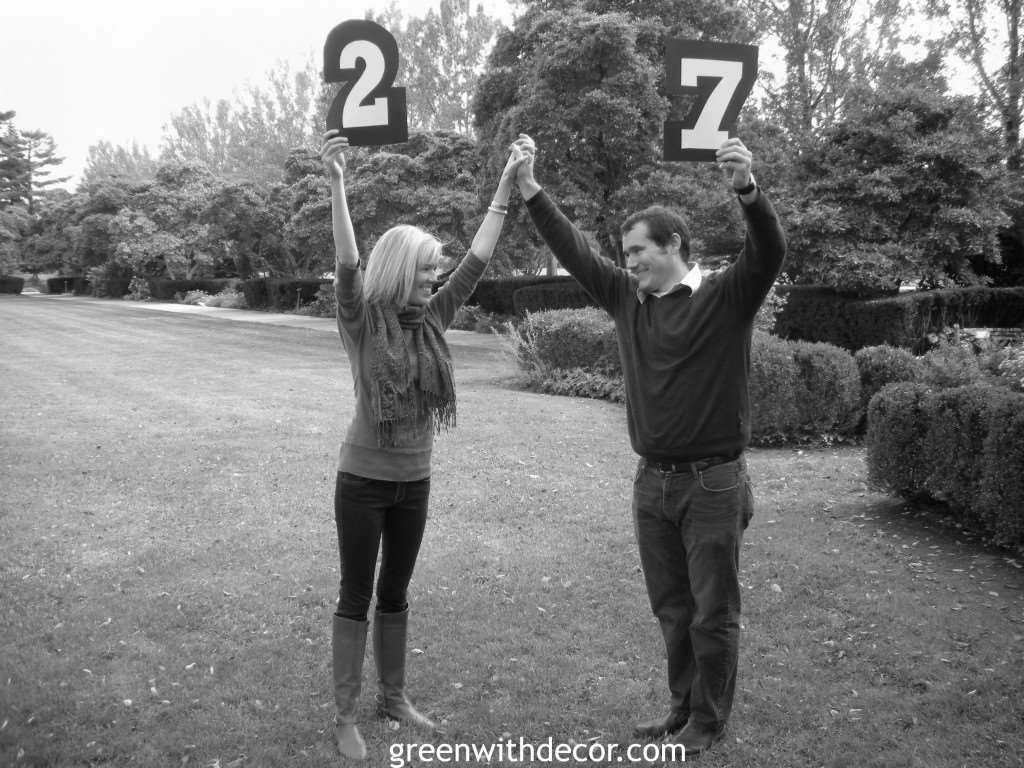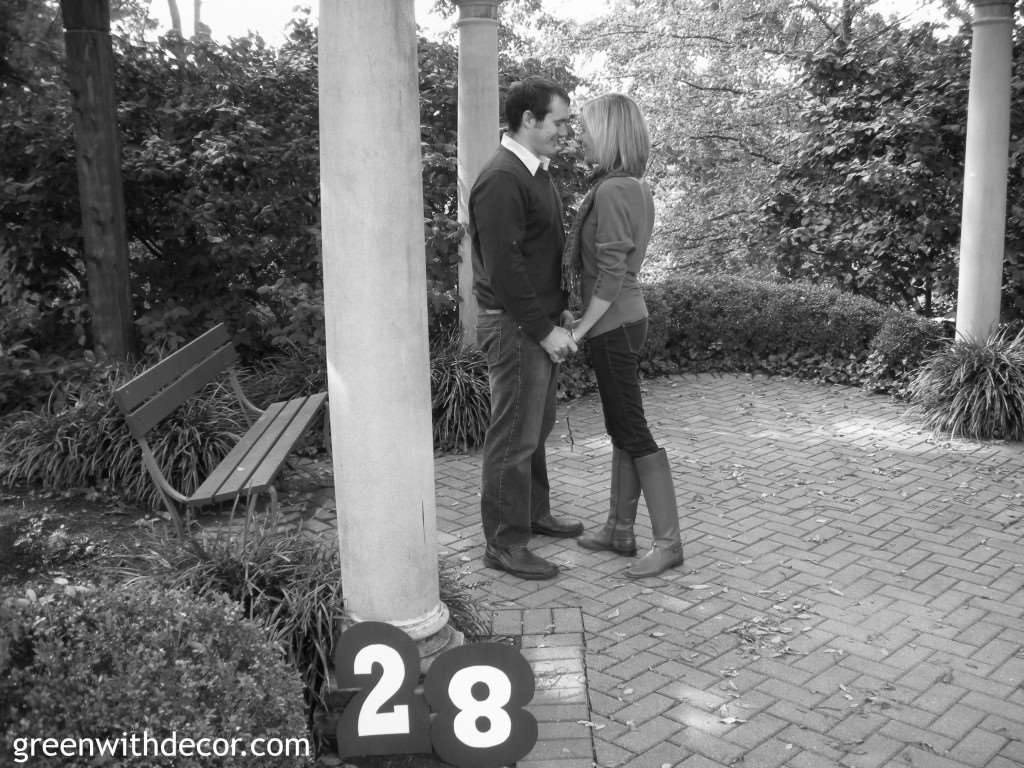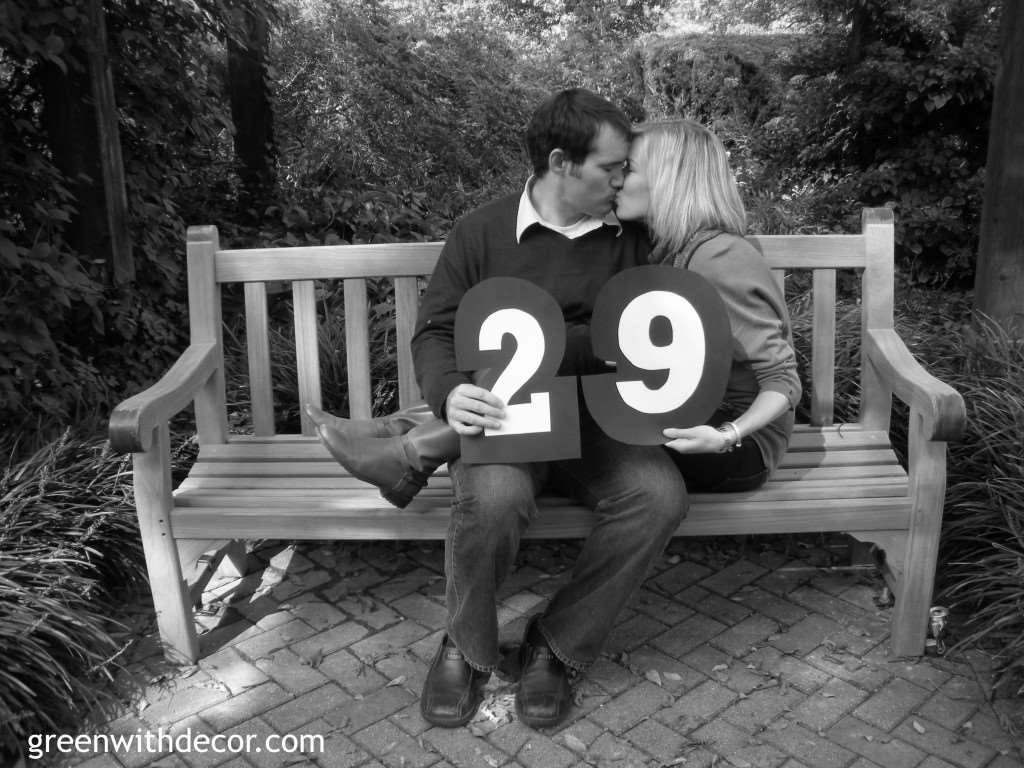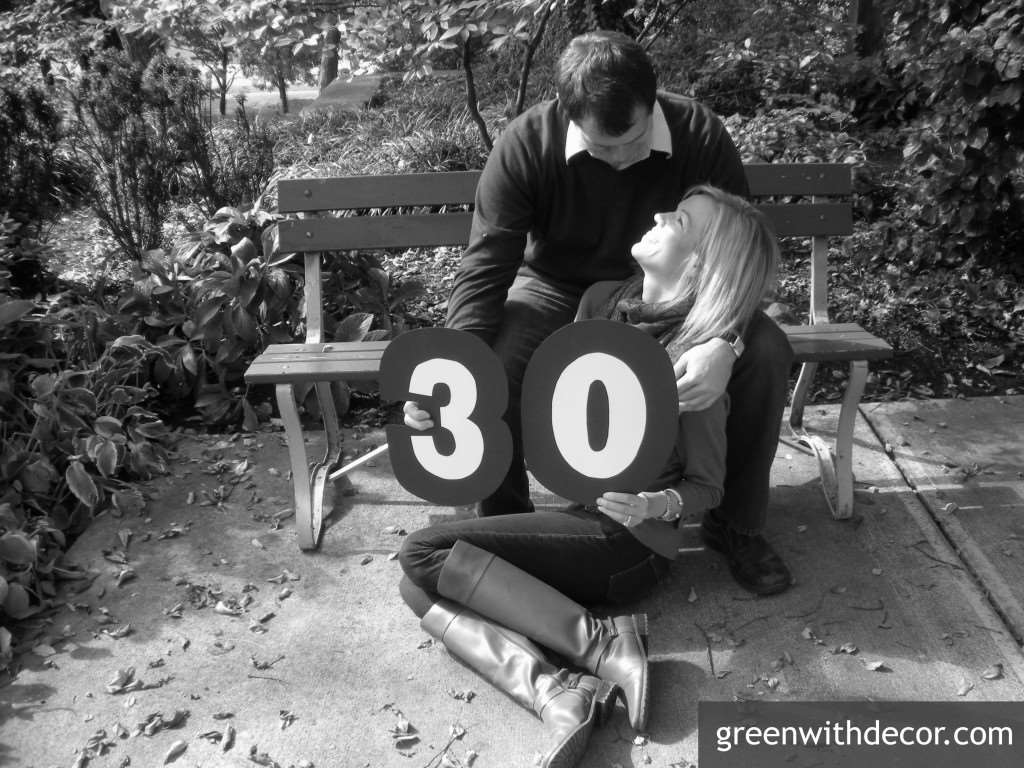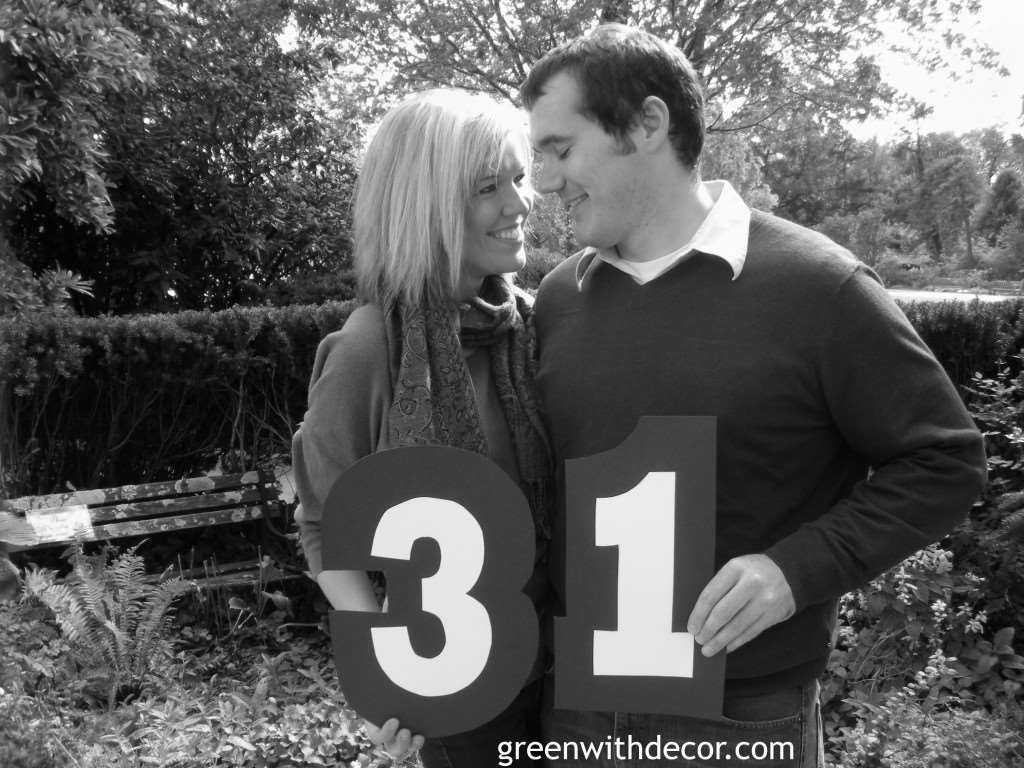 It only took us about an hour to take all the pictures.
A tip to make the photo session go quickly: We took the pictures mostly in order so we wouldn't miss a number, but we took "12" and "21" back to back – same with "13" and "31," etc. The numbers were already out anyway, so this made the photo session go a bit faster – which both Kalen and my brother appreciated!
I love that we can use the pictures as decor in our house now – fun memories of a fun day!
What are some of the creative ideas for table numbers you've seen?

Want to read more posts like this?
Follow along: Facebook | Pinterest| Twitter | Instagram | Google+
If you want to save this post for later, remember to bookmark it or you can pin it here: