I love our family room and am so excited to share the full room reveal with you today!
We spend a looooooot of time in this room.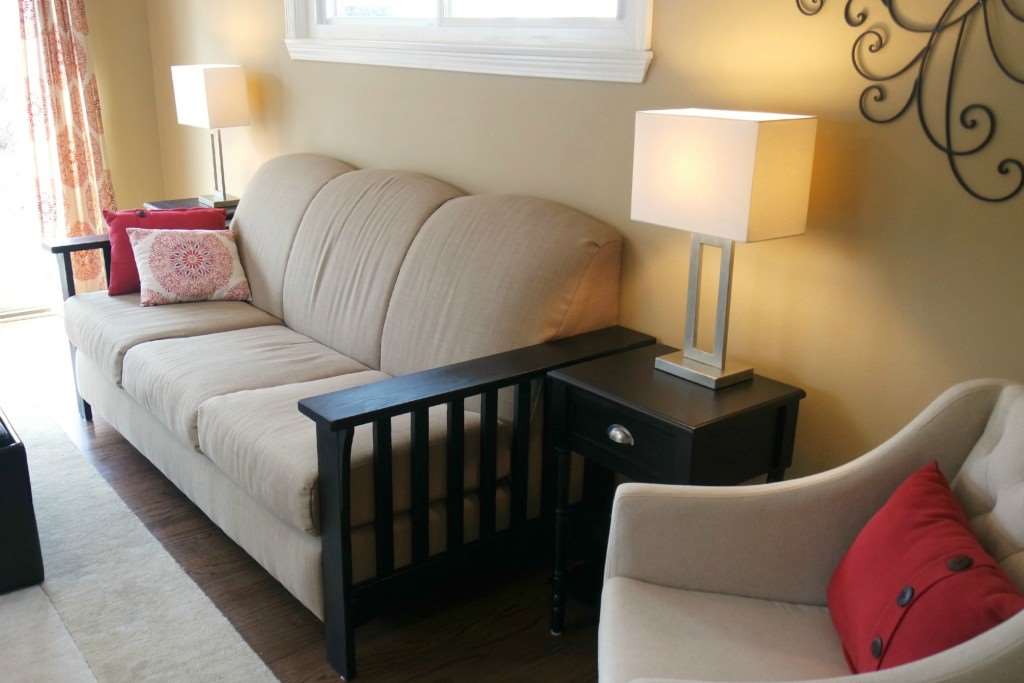 When we bought the house, this room was really dark. The walls had wood paneling, the patio doors weren't there, and the windows had huge awnings on the outside, which blocked out a lot of natural light.
This post contains affiliate links. This means if you click the link and buy something, I may receive a small percentage of sales at no extra cost to you.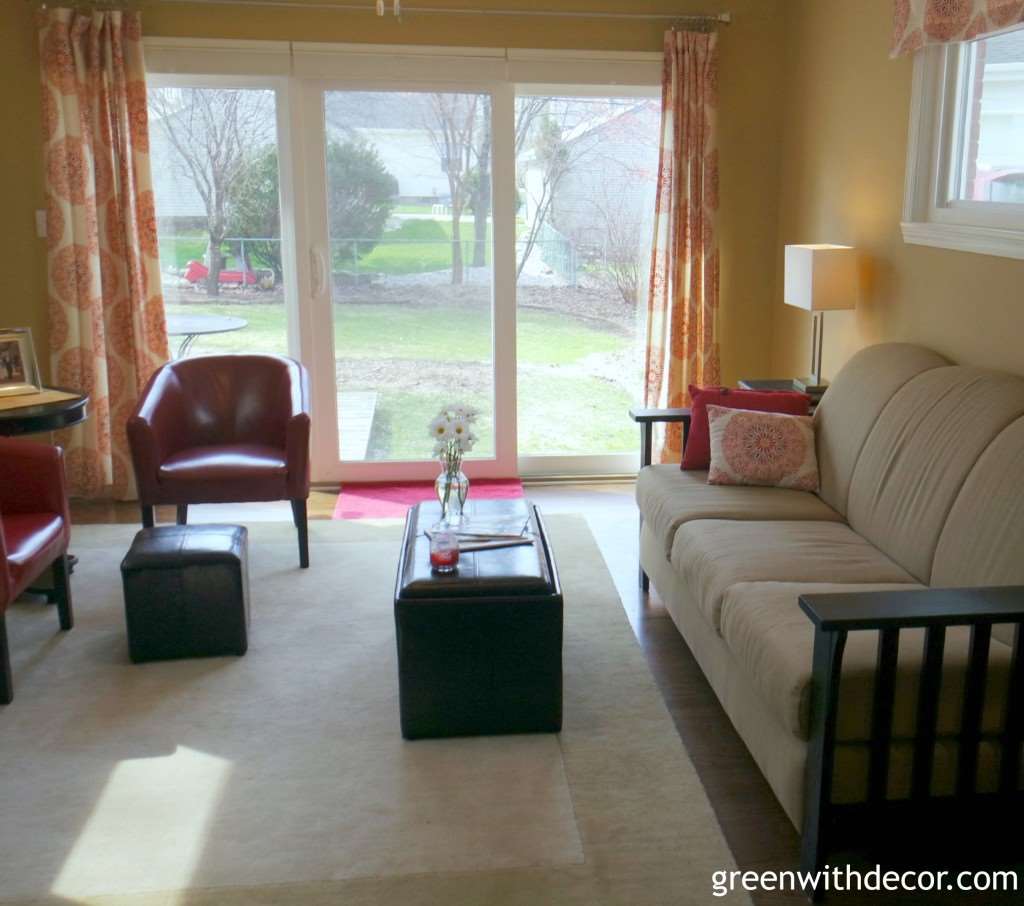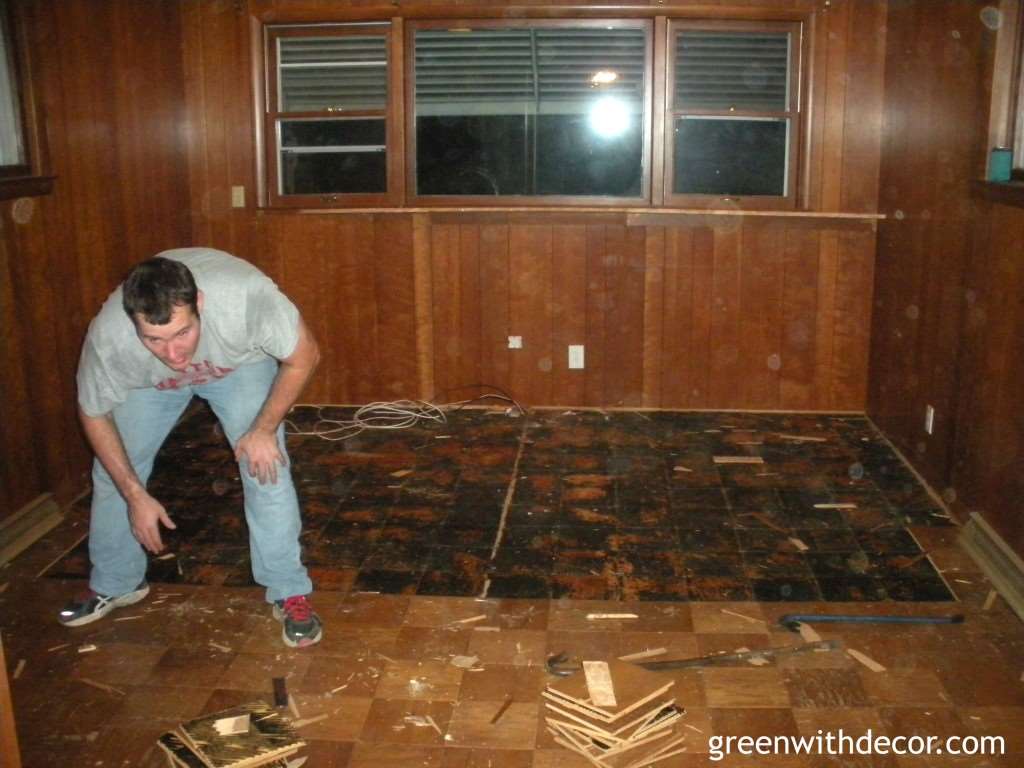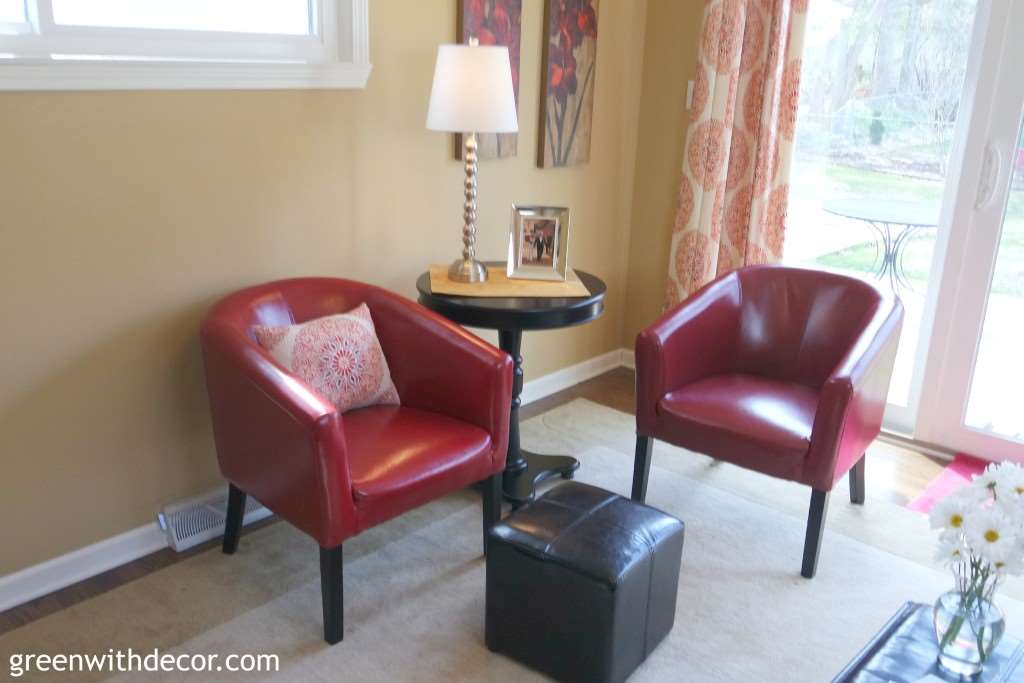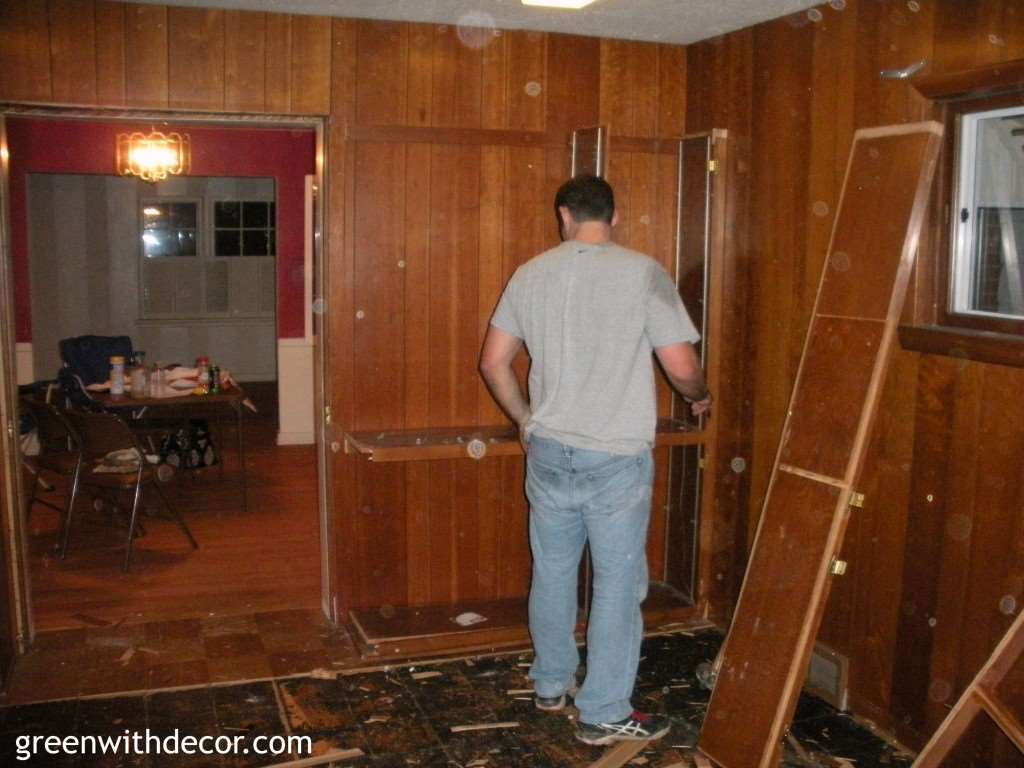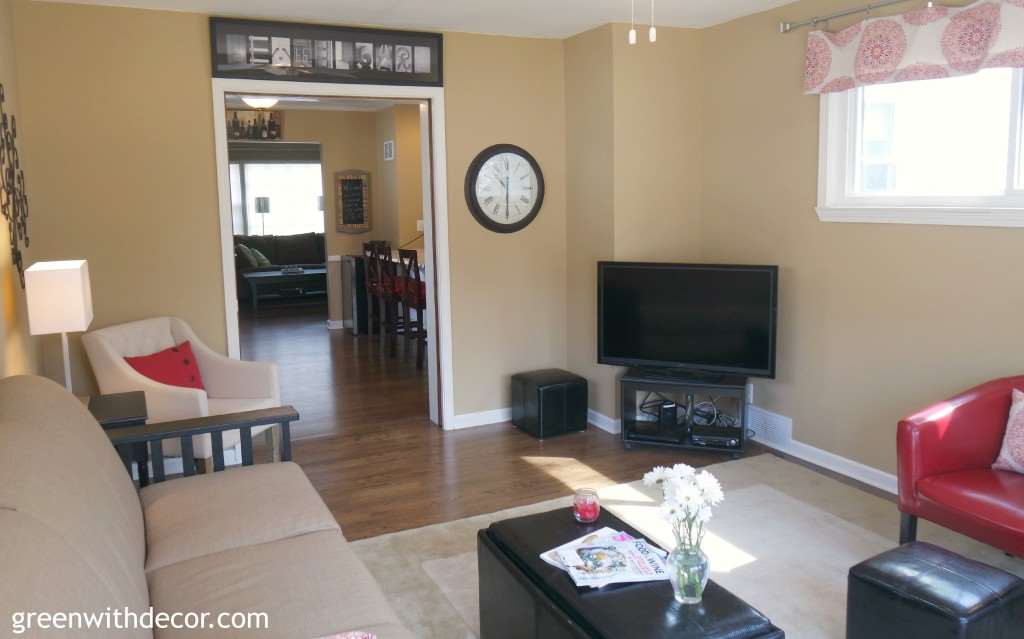 The room is so bright and cozy now, and we love it!
The walls are the same Sherwin Williams' Camelback I have throughout most of the house – my favorite neutral paint color!
I used a lot of red to accent this room.
These chairs are from TJ Maxx a few years ago, when we lived in Cincinnati. I found one of these chairs at one TJ Maxx store and loved it – but I wanted two.
So we headed to a few more locations in Cincinnati till we found a second chair. (I don't see them on their website, but these are similar.)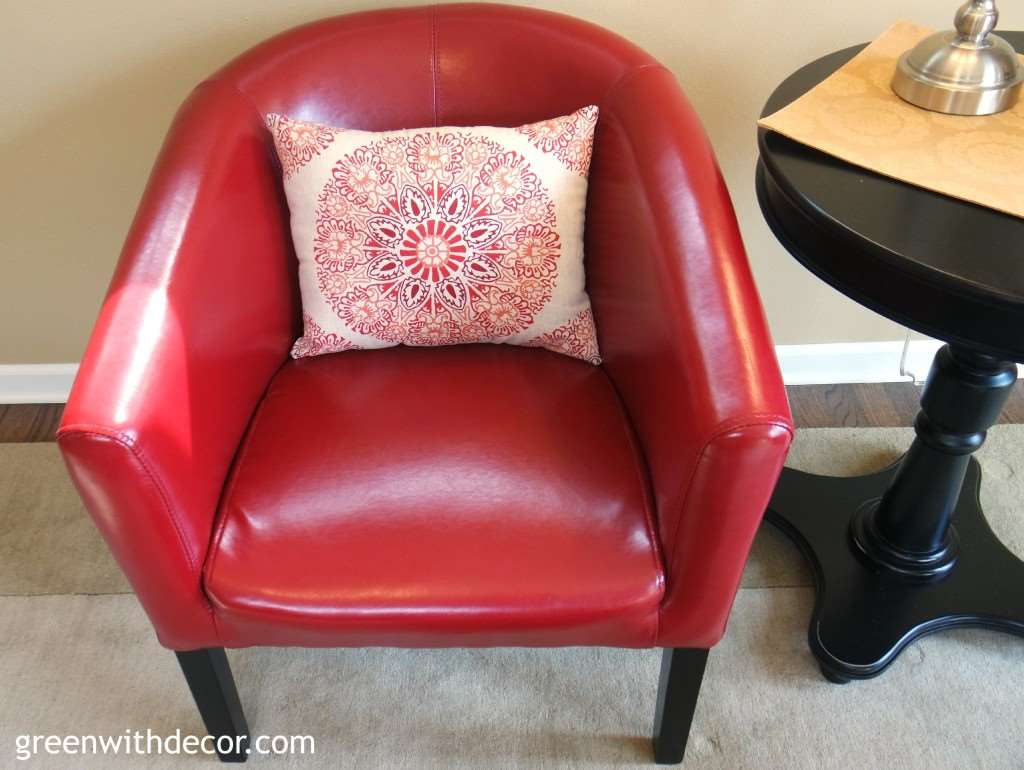 The black circle table and the silver lamp on top are also TJ Maxx finds.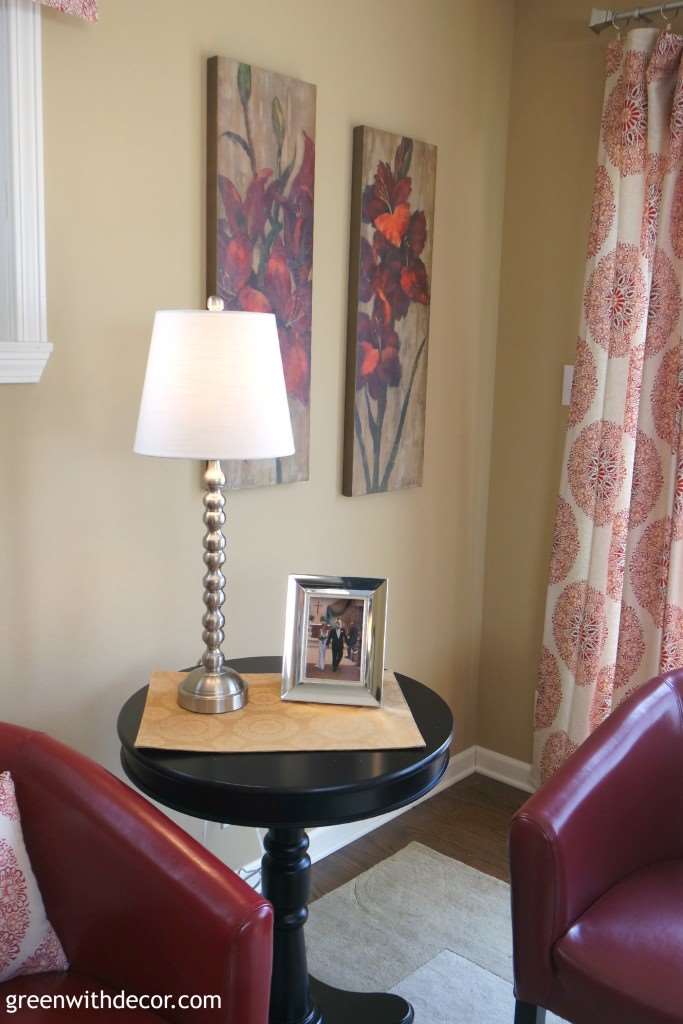 Kalen and I found the table in the downtown Cincinnati store, too. We had parked several blocks away and figured we could just carry the table to our car. It was a hot day, and this wasn't the brightest idea.
Maybe pull the car around when you come upon a fabulous find at TJ Maxx and it's hot out! Whoops.
Speaking of TJ Maxx, we also found these end tables there. They were already black with silver handles – perfect!
And I love these lamps! They're such a cool shape – and the rectangle lamp shades are fun!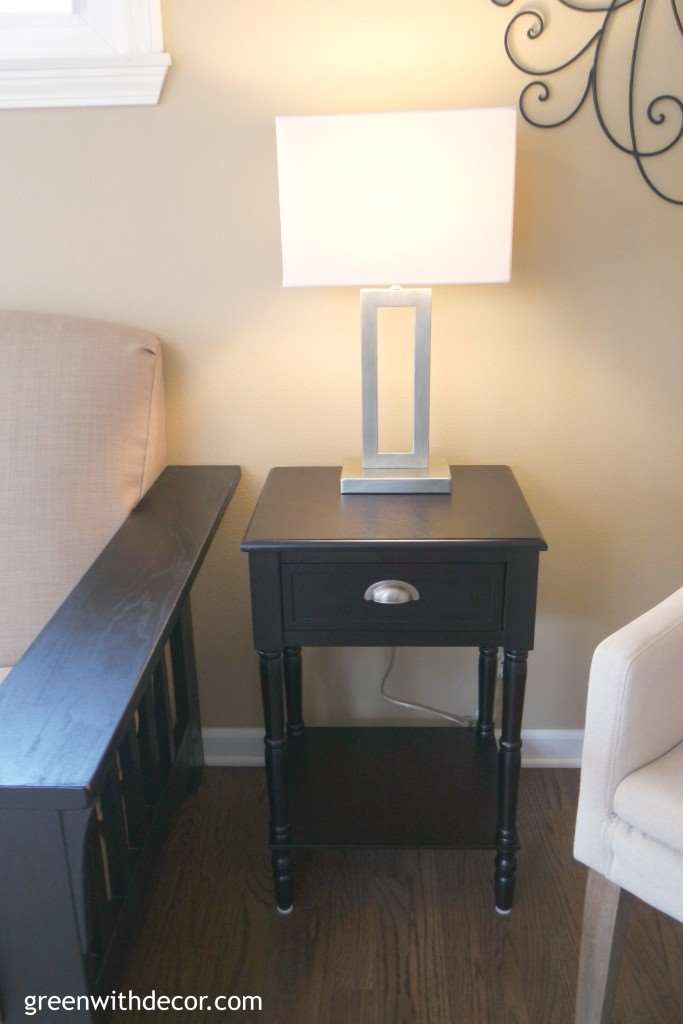 This black coffee table and matching ottomans are from HomeGoods. I've had these for years. They are perfect in any space.
The coffee table lid has a tray on the underside, so it's fun to flip it over for a different look every once in a while.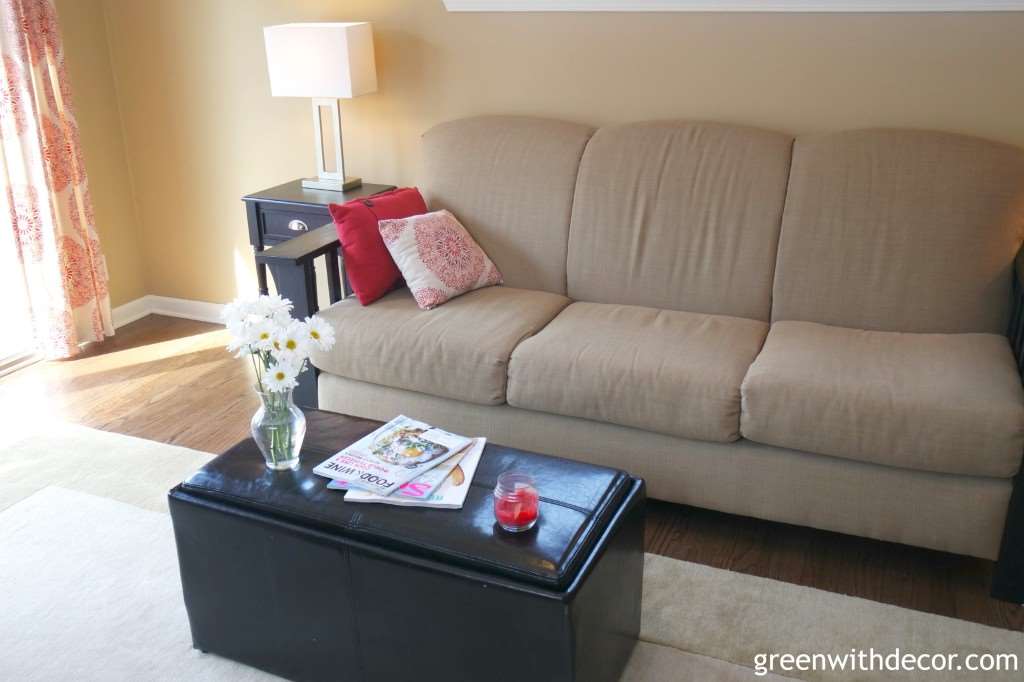 The ottomans are great extra seating when we have a bunch of people over.
I love this rug, too. The neutral colors go so well with the couch and walls.
As for the wall decor, these pictures are from Bed Bath & Beyond. We had them in our kitchen in our Cincinnati house.
It's fun using pieces in totally different rooms in different houses.
The clock was another HomeGoods find. #Homegoodshappy, indeed.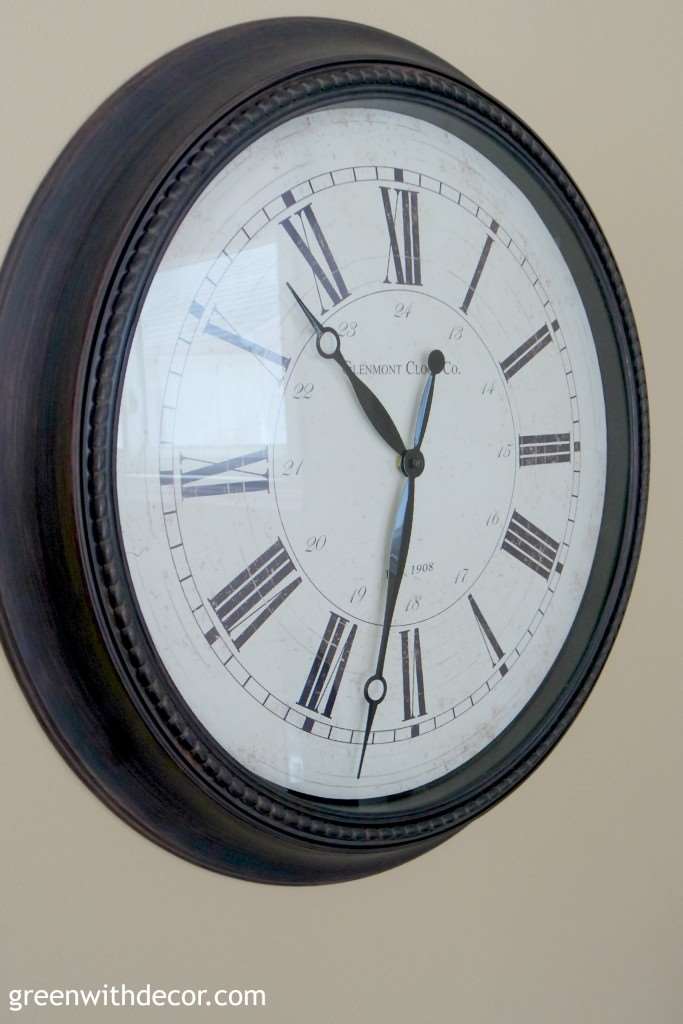 This black metal piece is perfect for this wall space.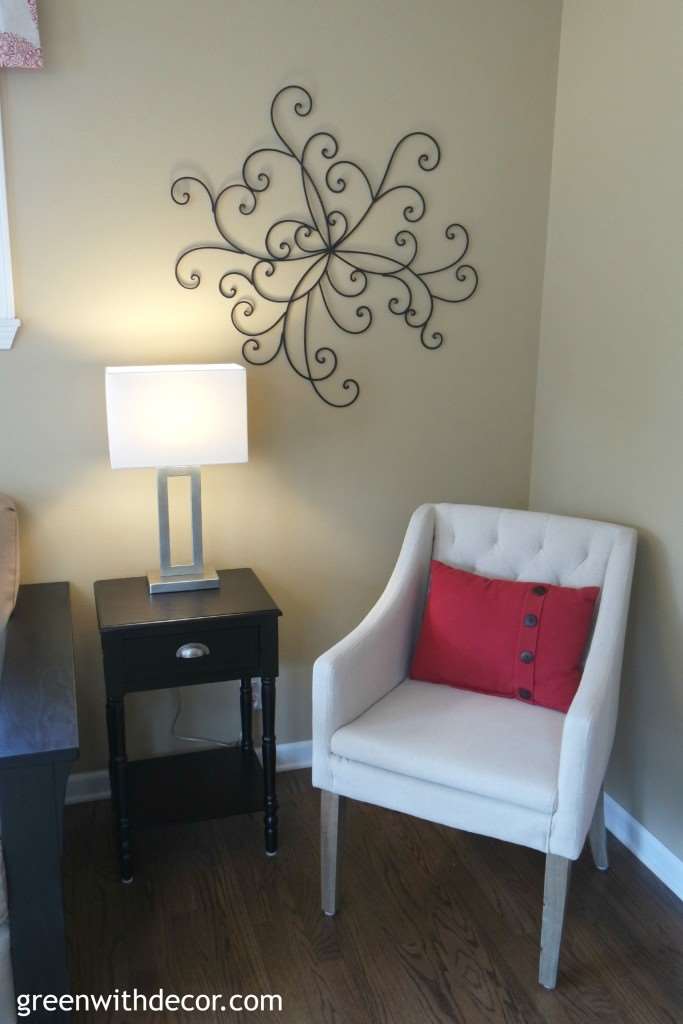 The chair is a fun, easy way to add extra seating to the room without having to deal with a big chair that overpowers the space.
I love the red curtains near the patio doors. I bought extra so I could make the valances for the side windows. It was pretty easy. I made them the same way I made the valances in the kitchen.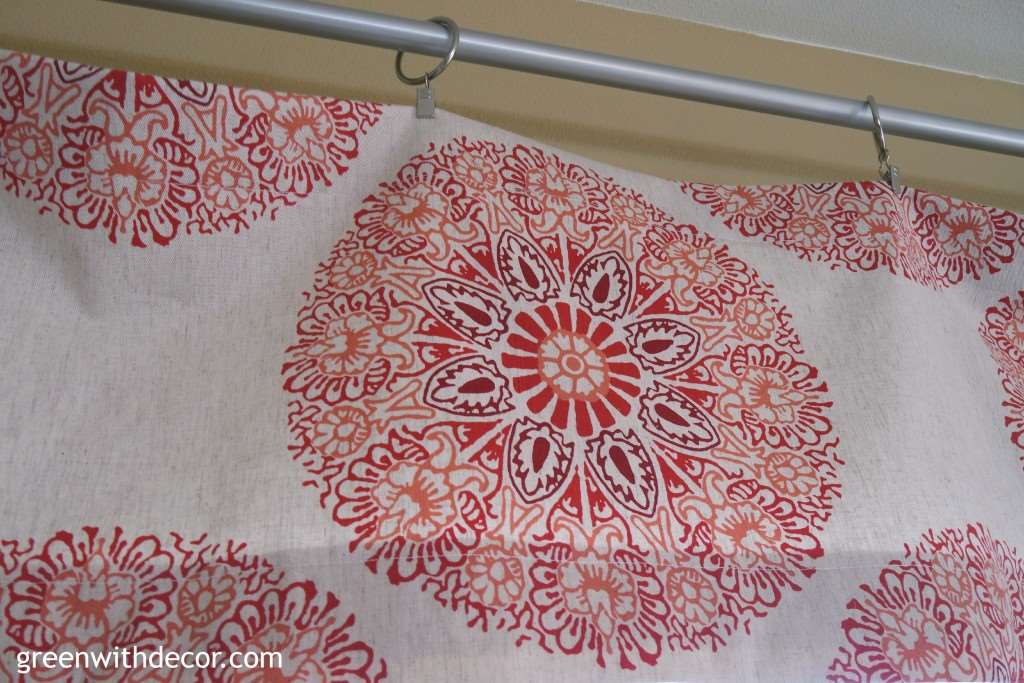 With extra fabric left over from making the valances, I made pillows to tie in the pattern throughout the room. I made sure the pattern was centered on the pillow – just something to note if you do a similar project!
(Here's the tutorial for making pillows from extra fabric or here's a tutorial on how to make a pillow from a placemat if you found placemat fabric you love!)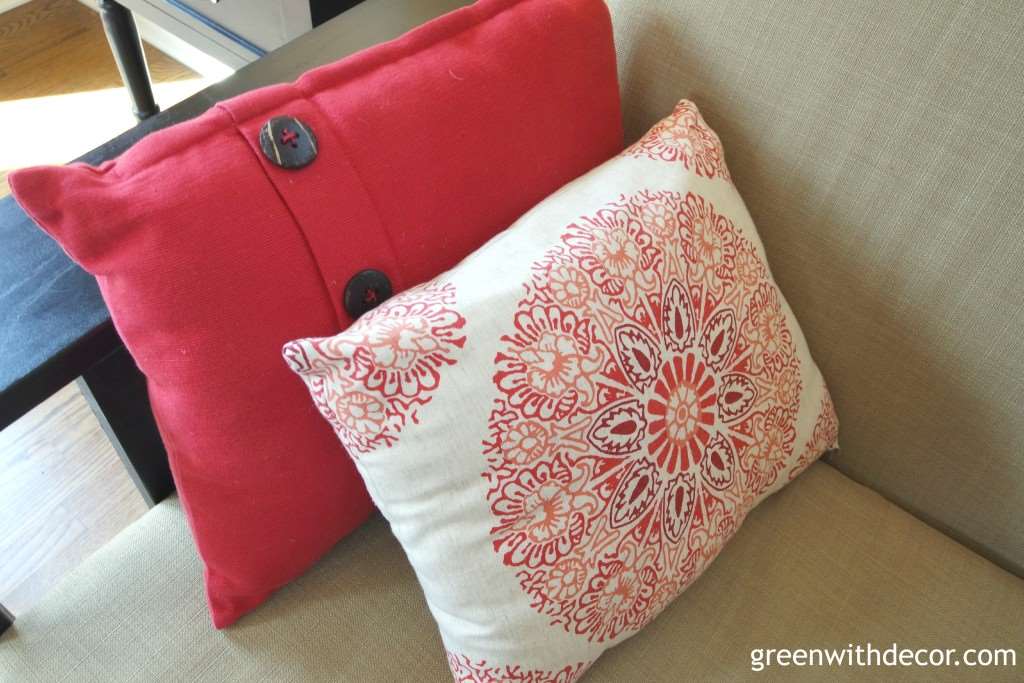 I love the fun buttons on these red pillows!
And that's the cozy family room.
What's your favorite room in your house? How do you decorate it?
GET THE LOOK:
Since a popular question I get is "Where'd you get that?!," here are links to the same or similar sources:
For more family room decorating ideas, check out these posts:
Remember to bookmark or pin this post if you want to save it for later!

Pin it!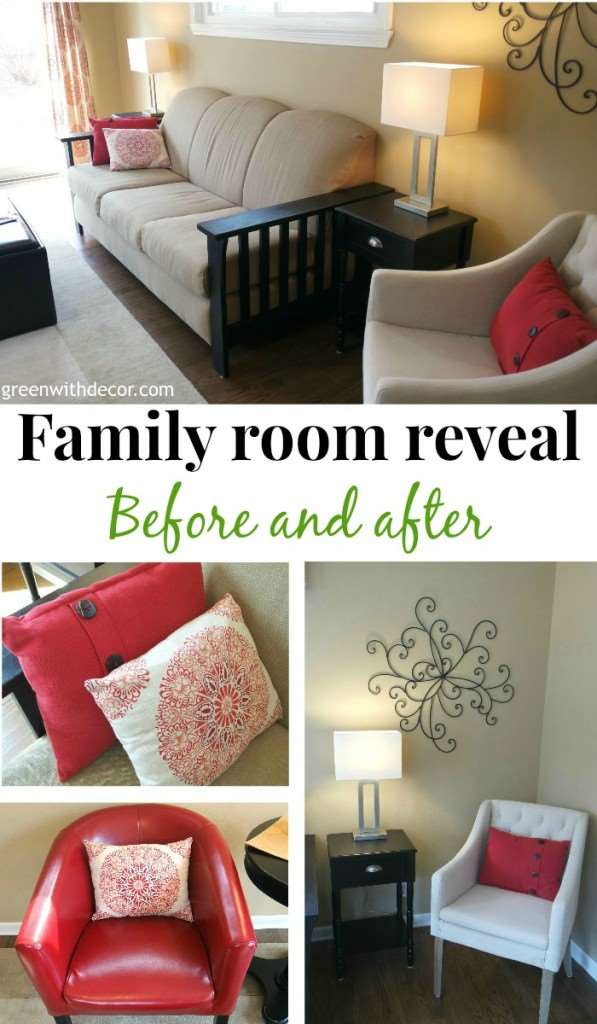 Want to read more posts like this?
Follow along: Get my emails | Facebook | Pinterest | Twitter | Instagram