Disclosure: This post is sponsored by Country Chic Paint. All opinions, images and love of painting projects are 100% mine.
These windows turned picture frames are maybe one of my favorite pieces we have.
They're from the original built-in cabinet in our old dining room, and I am soooo glad we saved them.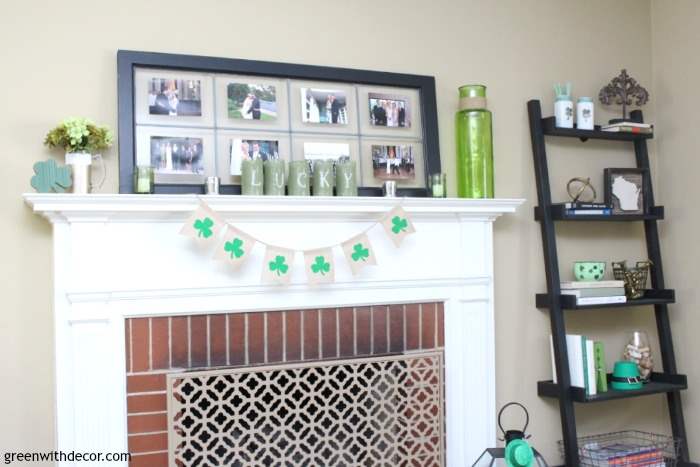 Back when I was painting everything black (it's funny how decorating phases change, isn't it?!), we of course painted these windows black.
They were perfect for displaying some of our favorite pics on our mantel and the ledge on our stairs.
But you know, painting is fun, and I can't stop, so it was time for a change. Here they are now: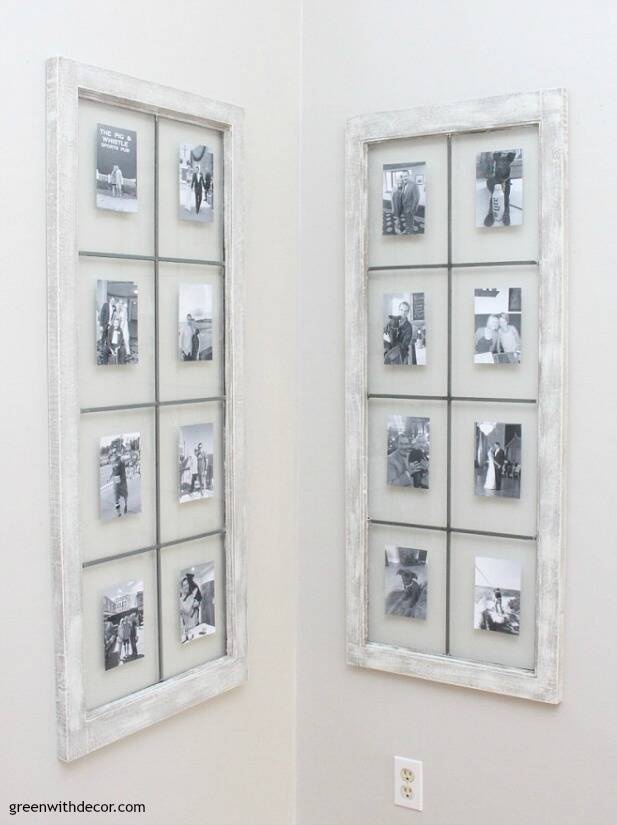 I've been wanting to do some dry brushing on something just to try out a new technique. Like most things painting, it's easy and gives you a fun look if you're interested in something aside from solid color.
Dry brushing basically means your brush is mostly dry so only a bit of paint is applied to whatever you're painting.
This post contains affiliate links. This means if you click the link and buy something, I may receive a small percentage of sales at no extra cost to you.
Supply list for dry brushing:
Here's how the windows started before the dry brushing: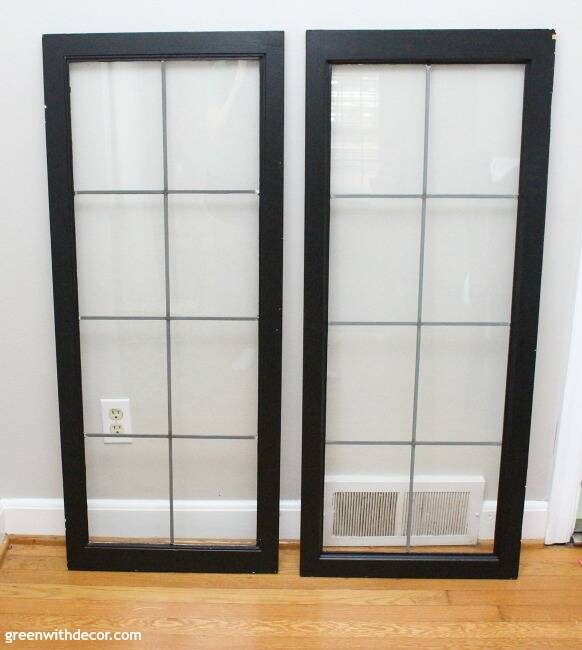 How to dry brush:
1. Prep your piece.
Like anything else you're painting, be sure to clean any dust and dirt off the piece.
Tape around anything you don't want to get paint on, like the glass parts of this picture frame.
If you're painting something dark a lighter color, primer never hurts. I gave these window frames a coat of primer.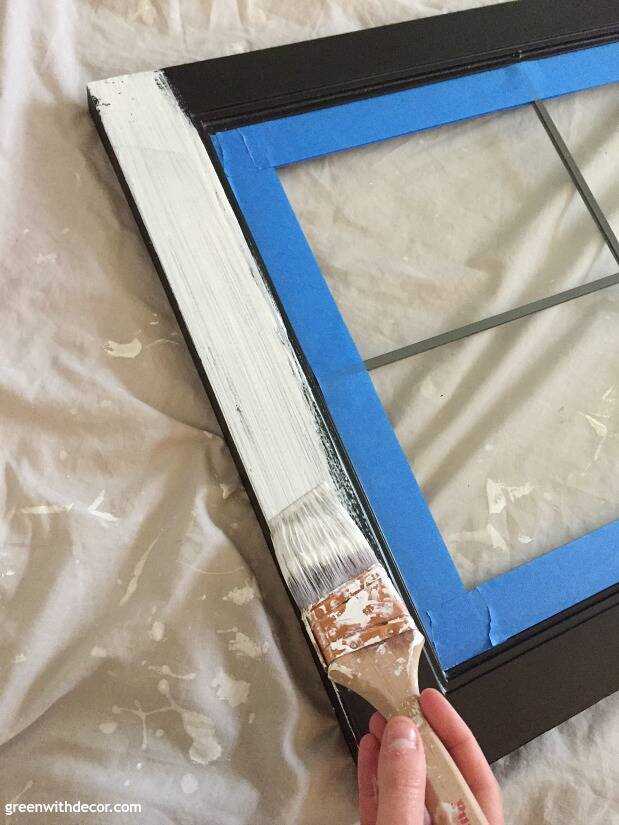 2. Paint your base color.
I used Driftwood (you might also remember the color from this estate sale chair makeover).
Always apply paint in the same direction as the wood grain of your piece.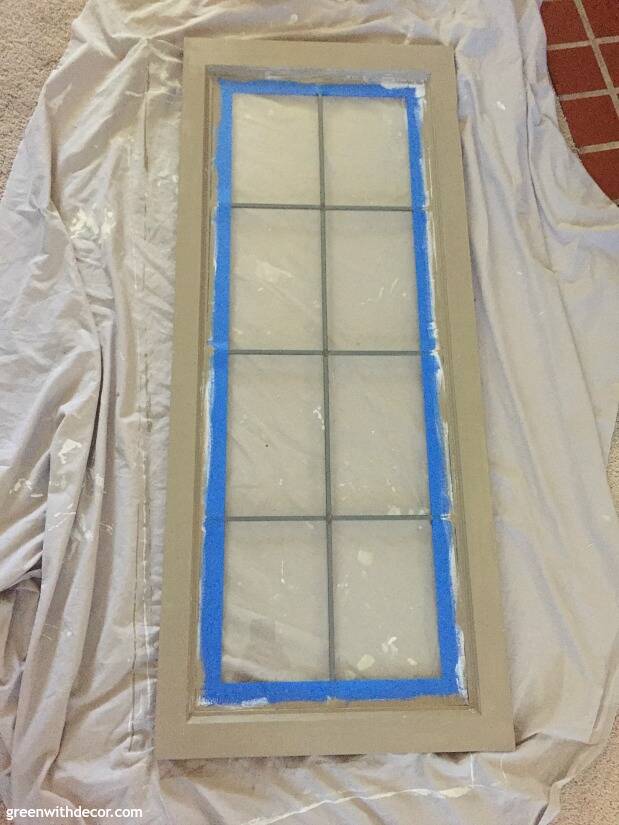 Let it dry, and do a second coat. Let it dry.
3. Dry brush your piece.
Time for the fun to start! I used Vanilla Frosting for this part. (It's my favoriteeeee white paint color. You can see all of my favorite colors for painting furniture here if you want a closer look at Vanilla Frosting.)
Dip your brush in the paint, then wipe a lot of the paint off on the side of the paint jar/can, then wipe what's still left of the excess paint onto a paper plate or paper towel so there's barely ANY paint on your brush.
Really, less is more. You can always add paint, but it's hard to take it away without kind of starting the painting process over. (You can sometimes wipe paint away right away with a damp cloth.)
Then lightly brush the brush along the piece you're painting so just streaks of paint are added to your piece. (Again, you can always add more pressure if needed but it's hard to take it away.)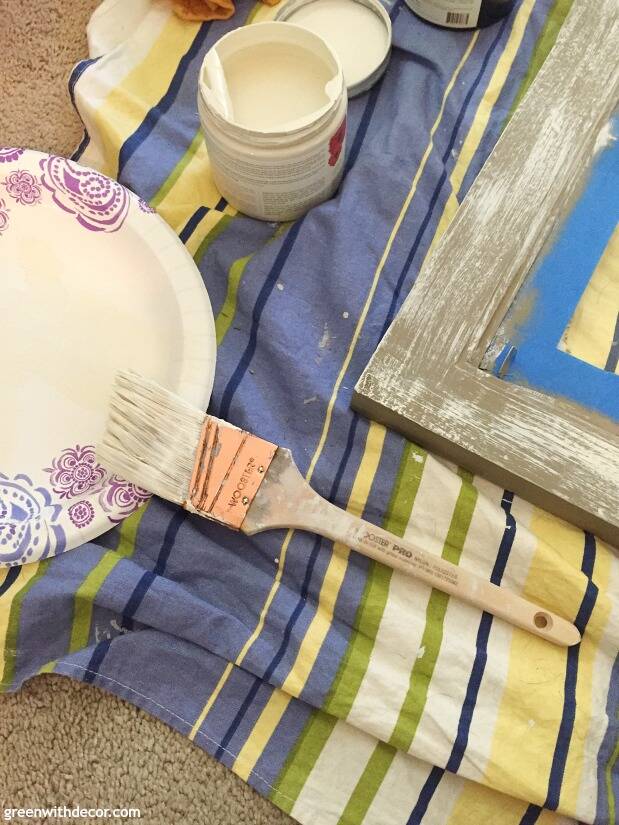 You can see in the upper corner in the picture below, I used too much paint.
I was debating covering it with Driftwood, then re-doing the dry brushing with the Vanilla Frosting, but I decided a little imperfection is okay … especially since I didn't feel like re-doing it.
I like that dry brushing produces a unique look so it's not totally identical across the whole frame.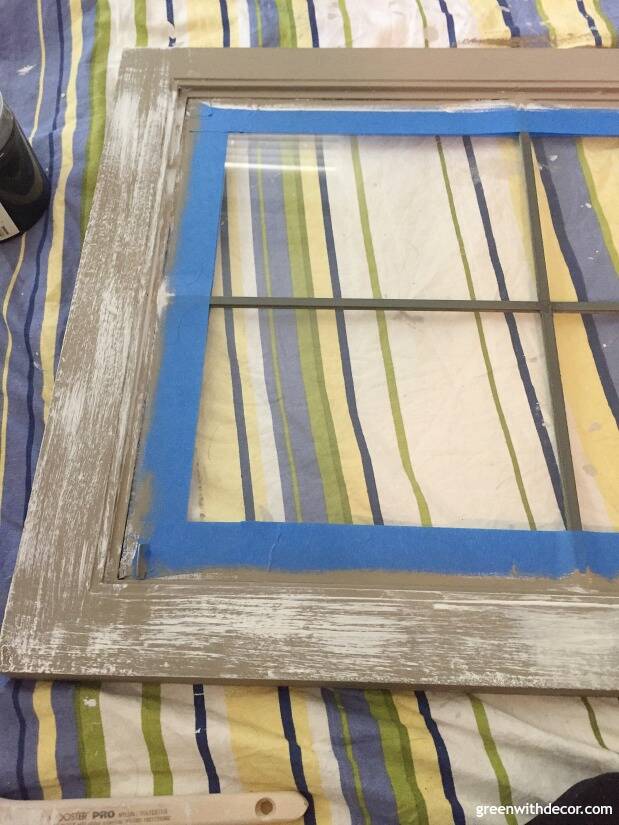 Then let your paint dry, which won't take long since there's so little paint.
I didn't seal these since once they were hung up on the wall, we'll really never touch them.
But if you wanted to seal them, I typically use Country Chic Paint's Natural Wax.
In pictures, the Driftwood kind of blends into our gray walls. In person, there's a bit more of a contrast.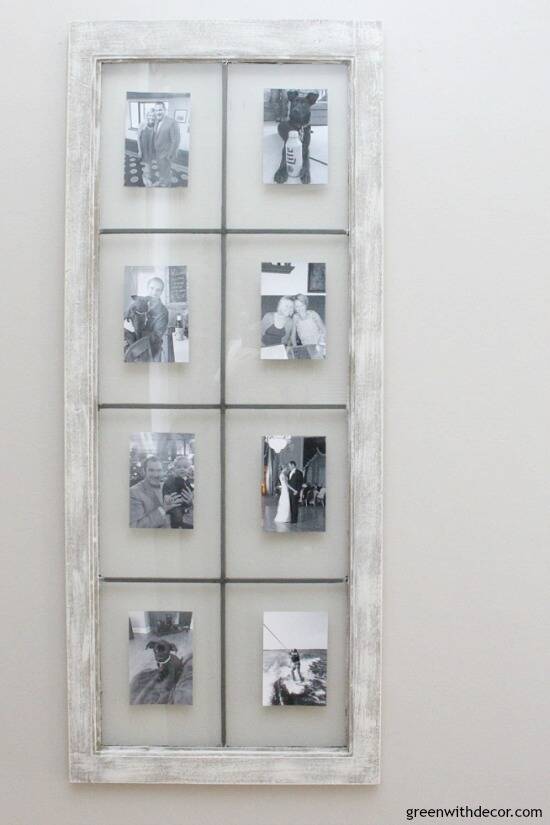 Since these frames are on the heavy side, we used three of these on the backs of each frame to hang them on the wall.
In doing this little project, I also realized we almost NEVER take vertical pictures. Anyone else? I went through pictures from the past few years to find enough to print off to fill these frames, and these are basically what we have.
Apparently, I need to stop with all the horizontal pics.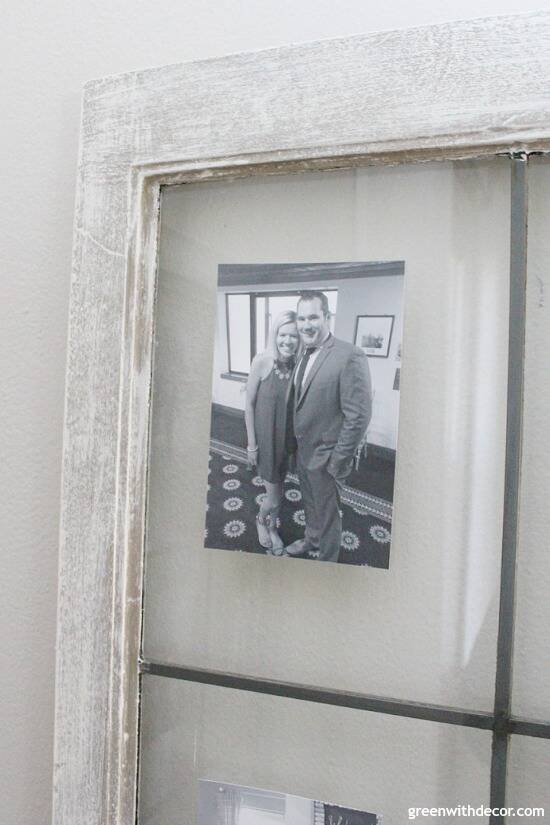 I just added a section on my top menu (under 'projects by category' then 'decorating') for all things wall decor if you're looking for more ideas for any blank walls!
Have you ever dry brushed anything? Or tried any new painting techniques lately? I'd love to see!
For more painting fun, check out theses posts:
Remember to bookmark or pin this post if you want to save it for later!


Pin it!


Want to read more posts like this?
Follow along: Get my emails | Facebook | Pinterest | Twitter | Instagram