Wow. What a week.
I pretty much focus on fun decorating and DIYs around here without talking about anything too serious, but obviously there's a lot going on right now.
We're home for the foreseeable future to do our part to keep our community safe.
It seems frivolous to talk about decorating at a time like this. At the same time, I can't just sit around and read all of the current news right now without going somewhat crazy. I'm sure others feel the same.
But I had to acknowledge it, because just diving into decorating like nothing's going on also feels very wrong.
So let's do a little online window shopping. Because that's a perfect solo from the couch activity.
And even if you don't want to actually order anything right now, you can always bookmark this post for later or save something in your online cart for purchase when things calm down.
One other comment on everything before we dive into mirror shopping, I've seen several posts about ways to support local businesses. An idea that keeps popping up is to buy a gift certificate(s) online or via phone to your favorite restaurants/shops/etc. so you can put money in the businesses' pockets now and take yourself out to dinner/shopping at a later date when things calm down. And as always, any interaction on business' social media pages helps.
Okay, onto decorating …
As we're working on foyer/entryway makeovers and organizing over here, I went down a big rabbit hole of searching for pretty round white mirrors for our foyer.
I'd hate to do all of that online window shopping without sharing the top picks with you guys in case you're also in mirror searching mode!
And for a little context, this is for our 'foyer' space, which if you recall looked like this a looooong time ago. (This picture is from my 2015 Christmas home tour.)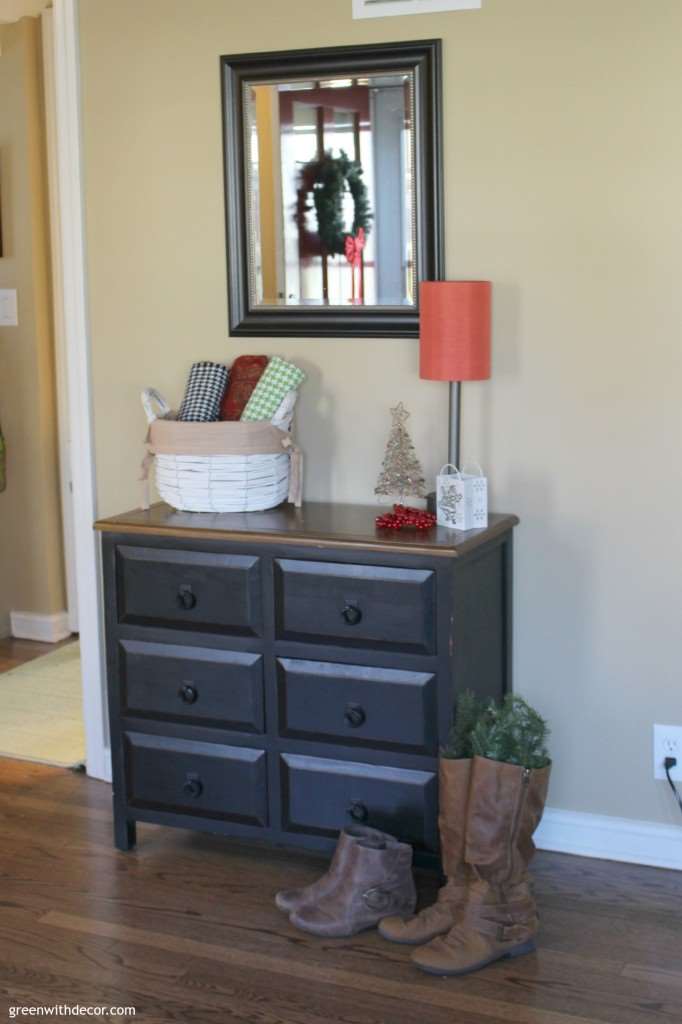 It's looking a lot different these days. I painted that little dresser (see the tutorial here: how to distress a dresser for a chippy farmhouse look) and swapped out the other smaller decor pieces.
I'l share one of this space with our new mirror soon! But first, mirror shopping …
This post contains affiliate links. This means if you click the link and buy something, I may receive a small percentage of sales at no extra cost to you.
Click any of the images below for more info. (You might have to double click on mobile.)
Some of these mirrors come in other colors, too if you're looking for something else!

Which round mirrors are your faves?
Want more foyer decorating ideas? Check these out:
Remember to bookmark or pin this post if you want to save it for later!

Pin it!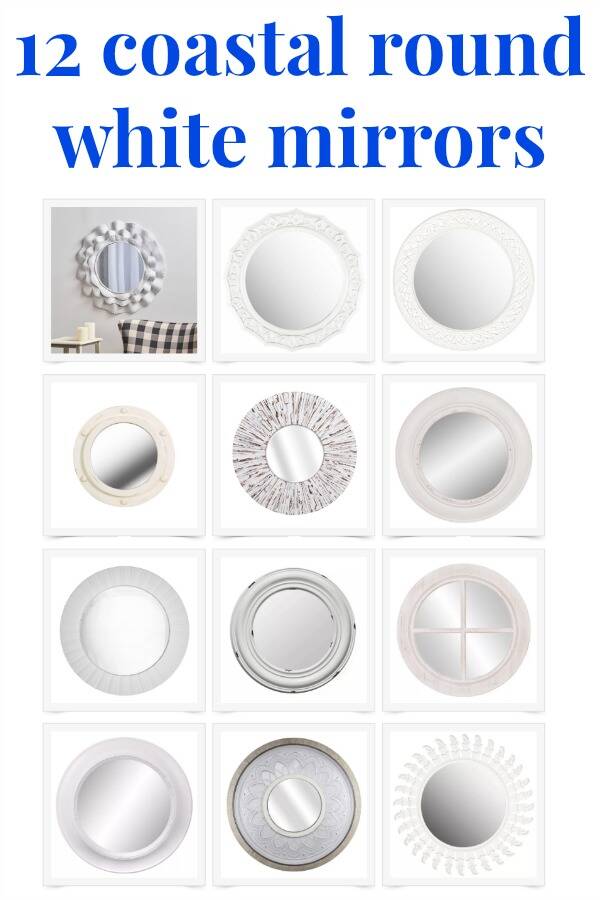 Want to read more posts like this?
Follow along: Get my emails | Facebook | Pinterest | Twitter | Instagram