We're jumping back into the family room makeover today. You can see the coastal casual design plans here if you want to catch up!
Have you looked at accent chairs lately?!
Oh my gosh, there are SO many good ones out there. Lots of fun designs with all sorts of mixing of materials. I'm loving it!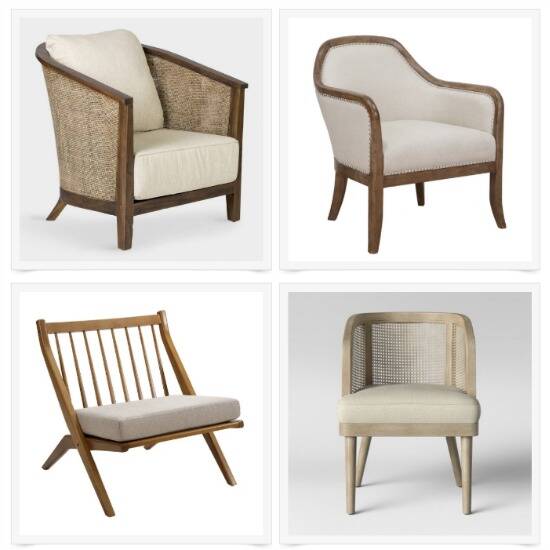 We had red chairs in the family room before, but I'm going with all neutral furniture this time. It's easier to swap out throw pillows and artwork for pops of color.
(I sold the red ones on Facebook Marketplace – it's such a good way to get rid of old stuff plus you get cash to buy new stuff!)
I want something neutral and comfortable with some sort of fun material or accent. I mean, these are accent chairs after all. I love the mix of fabric with wood or rattan.
The accent chairs below all have a fun coastal vibe, too, which is what we're going for in the family room.
There are so many pretty chairs around right now, I had a hard time narrowing down my search, but here are my faves!
Some are a bit more traditional and some are more fun. We're going with this neutral couch so I'm thinking we can have a bit more fun with the accent chairs!
This post contains affiliate links. This means if you click the link and buy something, I may receive a small percentage of sales at no extra cost to you.
Here are my top picks for gorgeous affordable accent chairs!
Click any of the images below for more info. (You might have to double click on mobile.)

So many fun styles, right?! Do you have a favorite accent chair?
If you want more coastal shopping fun, check these out:
Remember to bookmark or pin this post if you want to save it for later!

Pin it!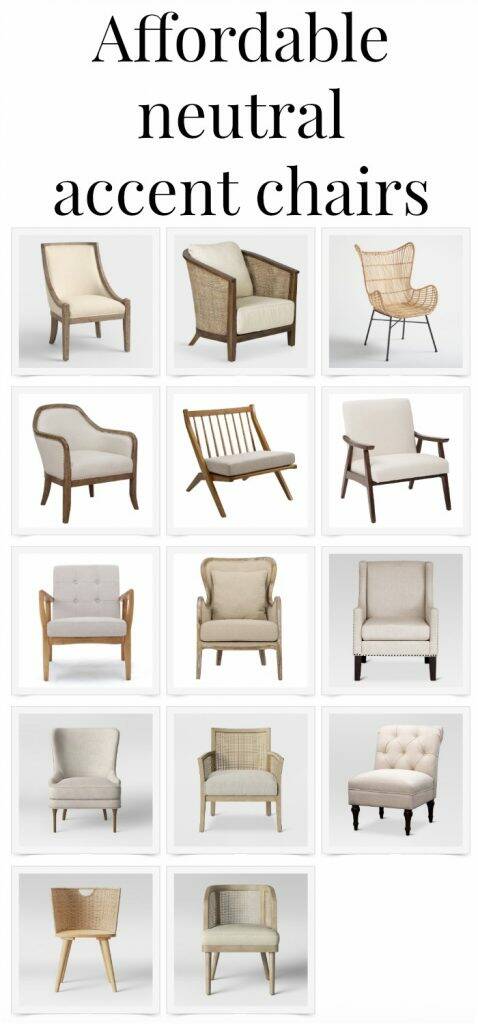 Want to read more posts like this?
Follow along: Get my emails | Facebook | Pinterest | Twitter | Instagram