As far as I'm concerned, the more twinkling lights this time of year, the merrier.
The second tree in our living room and mini tree in our kitchen make me so happy. I love being home at night with Kalen and Oakley with most of the lights off, just letting the glow of the Christmas lights light up the house (oh and the glow of the TV, if we're being honest).
Kalen surprised me this year by coming up with his own craft idea: DIY cork Christmas trees. I'm rubbing off on him!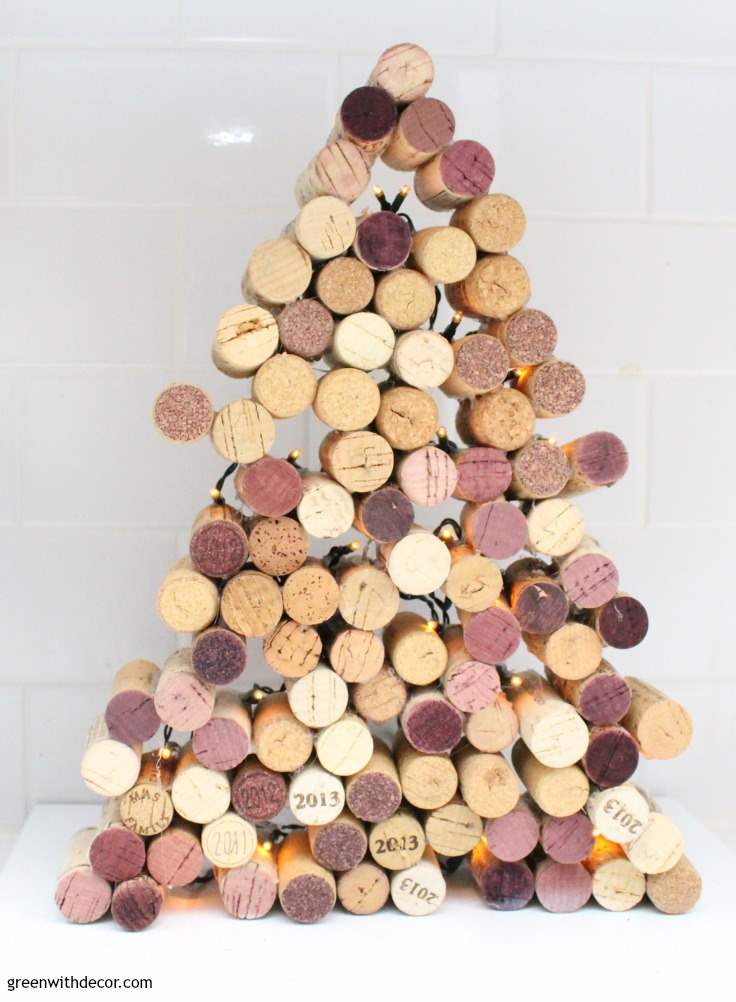 This post contains affiliate links. This means if you click the link and buy something, I may receive a small percentage of sales at no extra cost to you.
Cork Christmas tree supply list:
How to make a cork Christmas tree:
1. Cut the wood.
Cut the wood to whatever size you want your wood stand to be. We cut ours (using our new RYOBI saw to cut a piece sized 12.75" x 9.25".
2. Paint the wood.
Put a drop cloth down and spray paint the wood.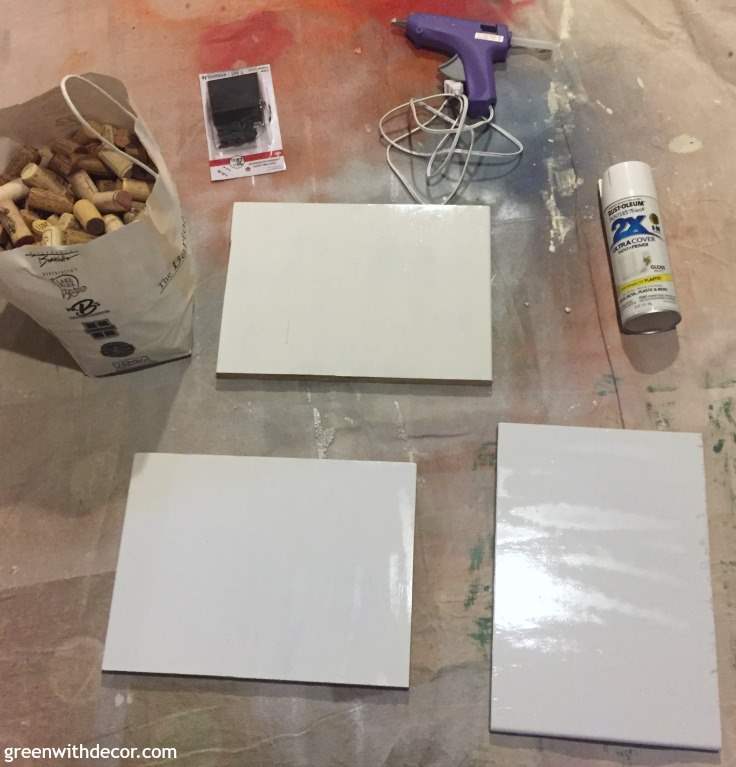 3. Make the cork tree.
Line up the corks and use a hot glue gun to build your tree. Start wide and add corks on top, moving up in a triangle shape.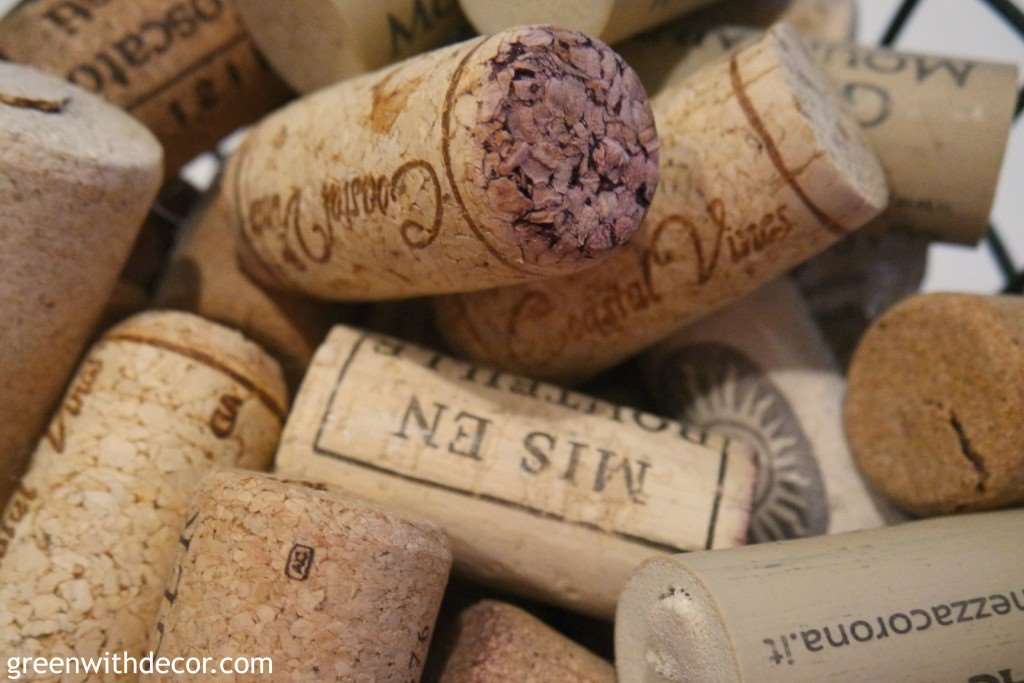 Leave at least one open spot on each level for the Christmas lights.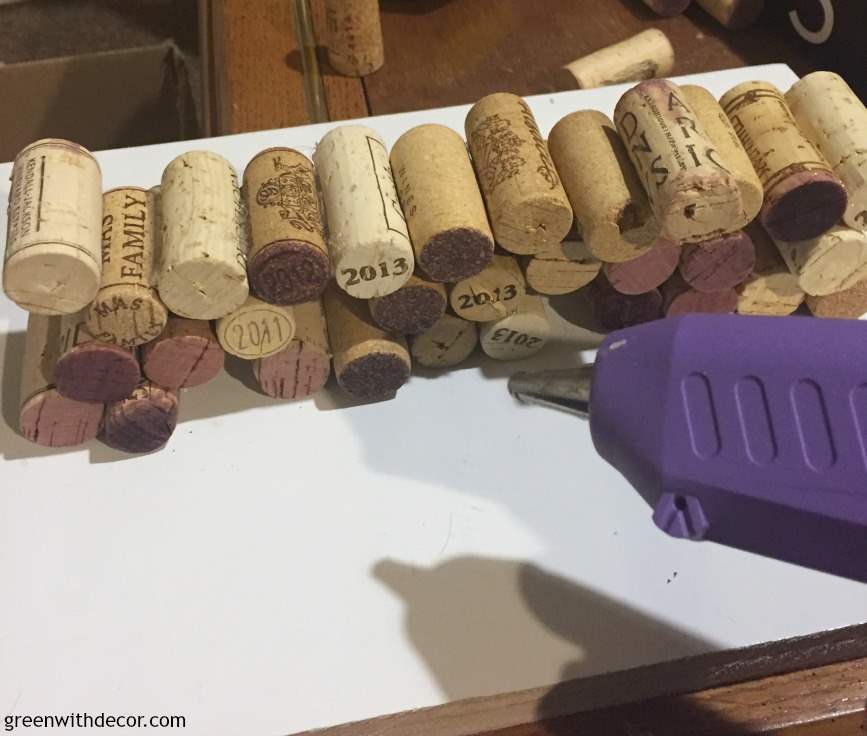 For reference, our bottom row is 10 corks across, with two openings for lights.
4. Add the lights.
Position the lights so the bulbs shine through the holes you left in the corks. Use your glue gun to glue the light strands to the backside of the cork tree. (Don't put any glue on the light bulbs.)
5. Plug in and enjoy.
The cork Christmas tree adds the perfect twinkling cheer to a corner of our kitchen.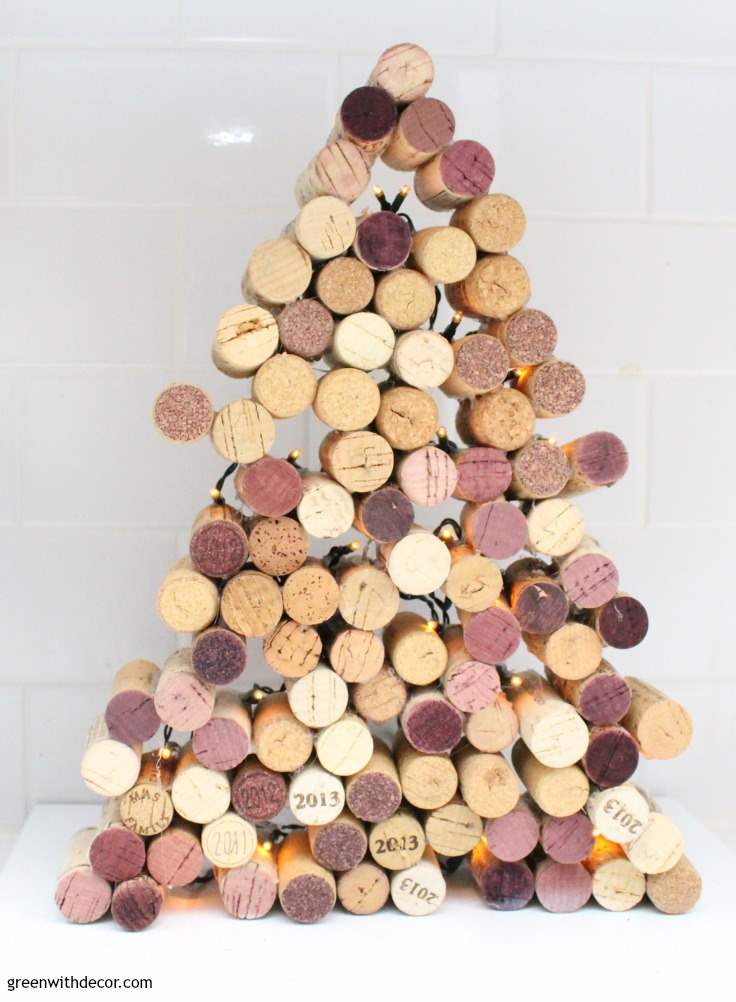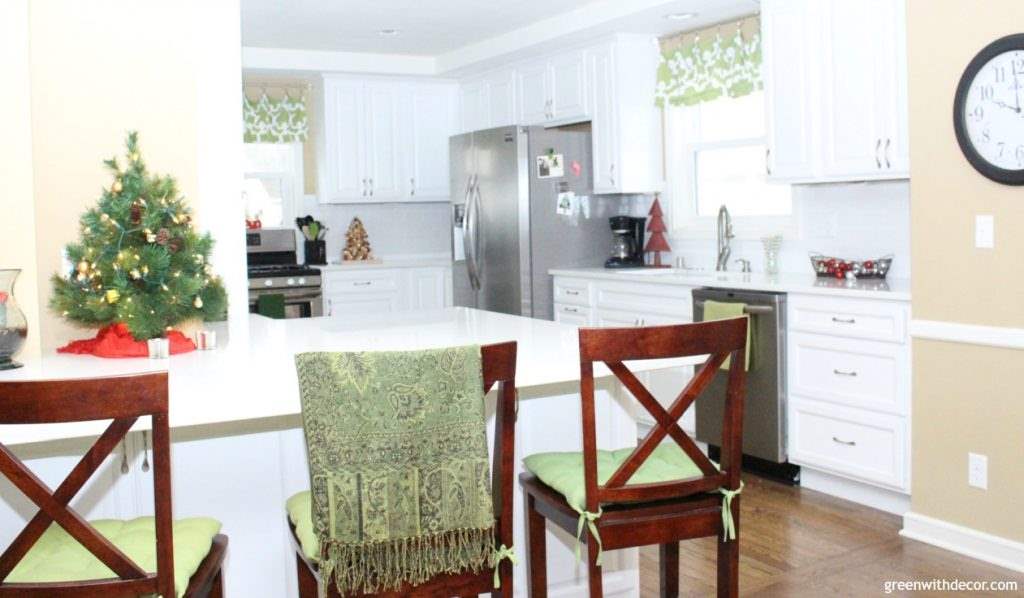 GET THE LOOK: Green cushions | Red 'tree skirt' (pashmina) | Green spatula | Cabinet hardware | Faucet | Window valances (DIY) | Curtain rods | Green dish towel
See more of our Christmas kitchen here.
If you like cork DIY projects, you need to see these, too:

It will be a little quiet on the blog over the next week. I plan to take the rest of the year off to hang with family and relax. I'll be posting on Instagram so remember to follow me over there.
I hope you have plenty of time to relax and spend time with your loved ones, too! Thanks as always for being here and following along. I love blogging, and it wouldn't be possible without my fabulous readers.
MERRY CHRISTMAS!!
Remember to bookmark or pin this post if you want to save it for later!

Pin it!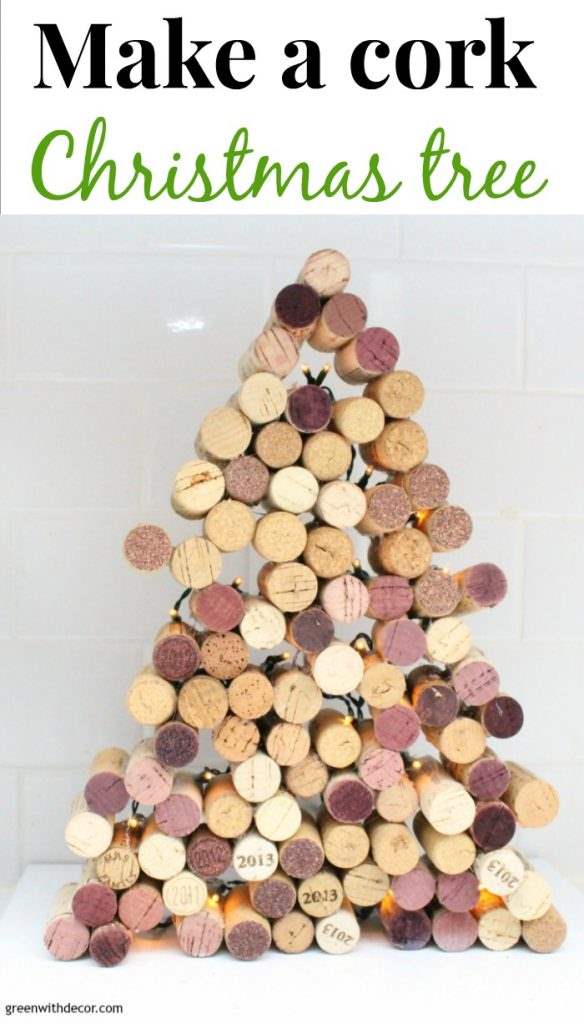 Want to read more posts like this?
Follow along: Get my emails | Facebook | Pinterest | Twitter | Instagram