Disclosure: This paint featured in this post was provided by PPG Paints. All opinions, images and love of green paint are 100% mine.
When I was a little girl, I had an old wooden chair as my desk chair in my bedroom. My mom had painted it yellow and made a cute cushion out of the same fabric as the curtains in my room. You can see where I get my love for decorating.
The chair has been sitting in my parents' basement for years.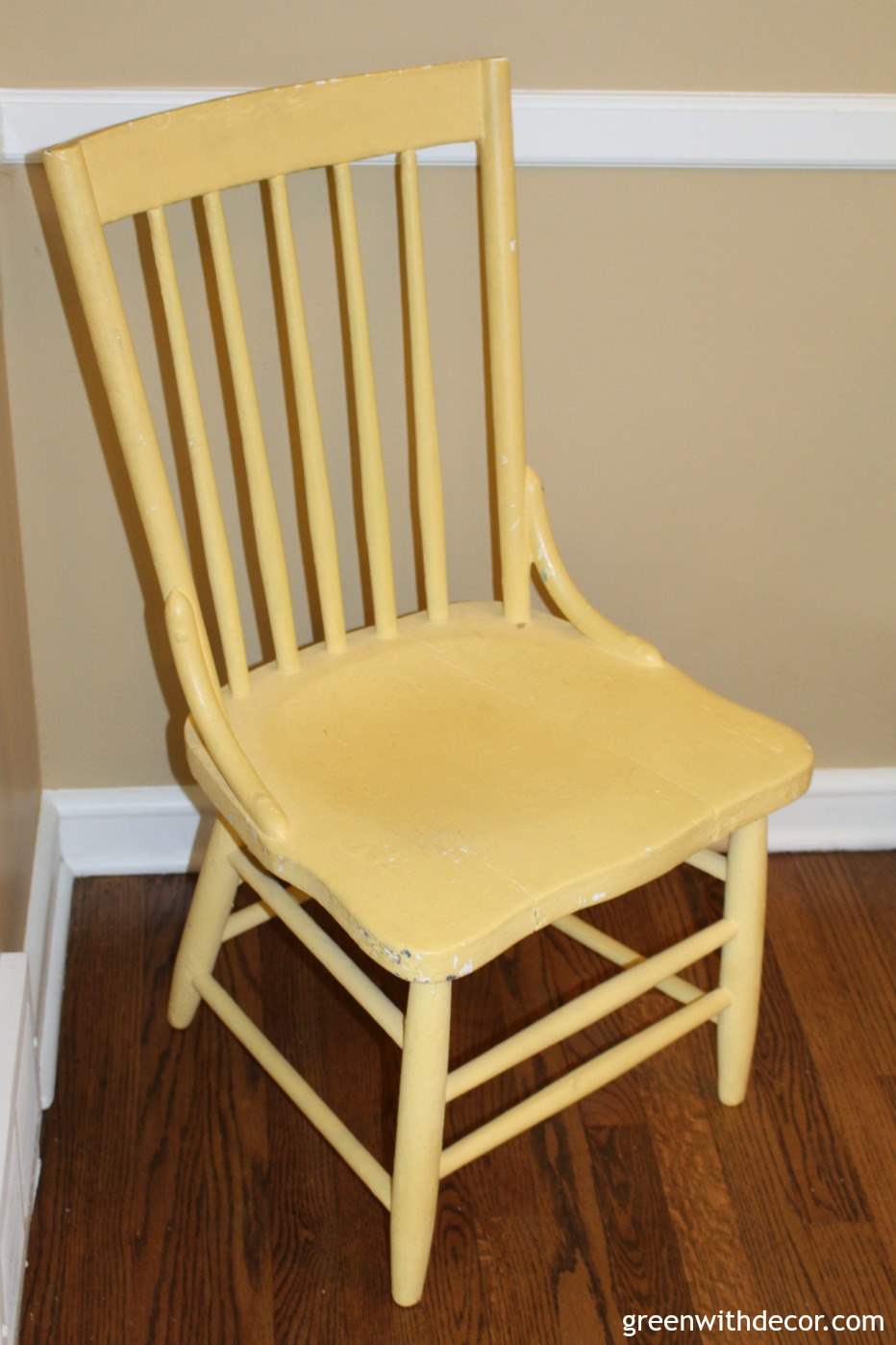 On a completely separate note, I've been wanting a chair in our bedroom.
I love putting chairs in empty corners or little nooks. And if we're really being honest, I like having a chair in the bedroom to throw clothes on. I tend to put clothes away every few days, but putting clothes away every day just doesn't happen.
So, I thought I could grab that old yellow chair from my parents' basement and paint it green to match our bedroom!
I went with PPG Paints' Voice of Color 2016 Color of the Year: Paradise Found. Any time a brand names a shade of green as a 'color of the year, I have to try it.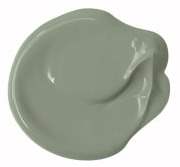 Isn't Paradise Found a cool color? It's named so appropriately. It really does look like paradise.
And if I can't BE in paradise, the fact that I now have a pretty chair in the empty corner of my bedroom feels a little like slice of paradise to me. Hey, I just feel better when a space is decorated! Anyone else?!
Here's the before and after of the chair: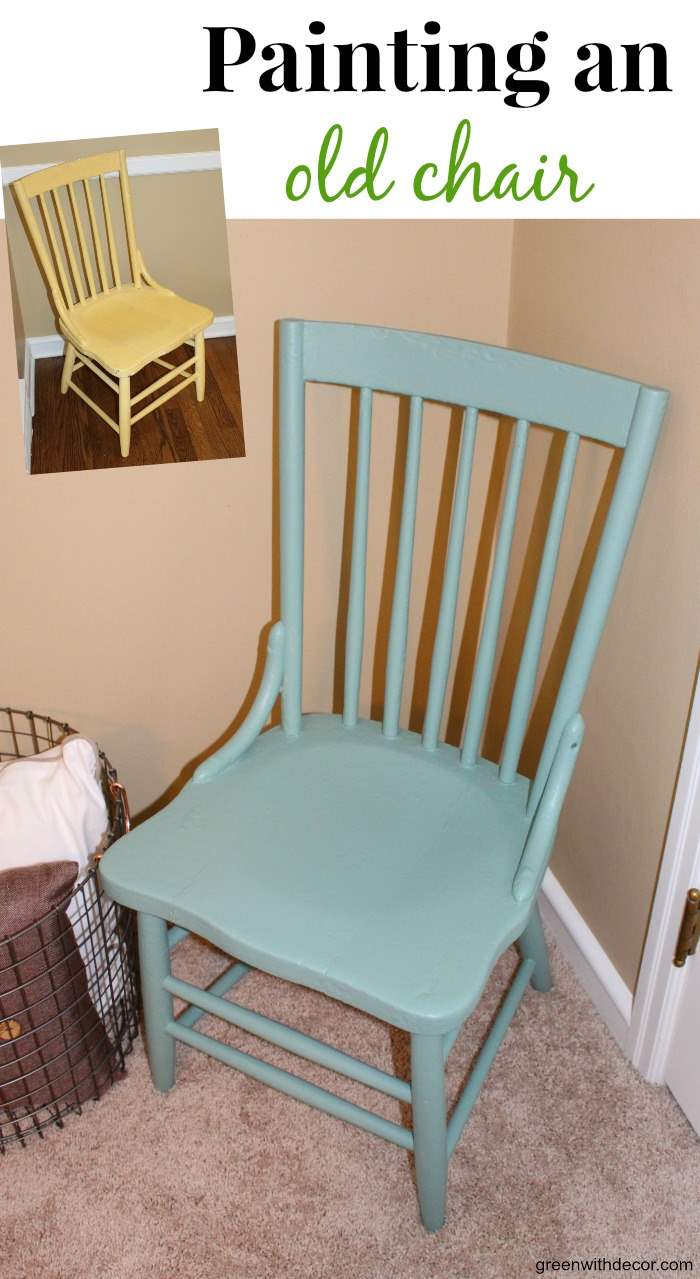 This was an easy paint job.
This post contains affiliate links. This means if you click the link and buy something, I may receive a small percentage of sales at no extra cost to you.
Supply list:
Paradise Found paint (Here's a list of PPG Paints dealers.)
Paint stick
Old rag
Tarp/drop cloth
Painting an old chair is easy!
How to paint an old chair:
1. Lay down the tarp, open the paint can and stir the paint.

2. Rub the sandpaper over the chair to roughen it up a bit.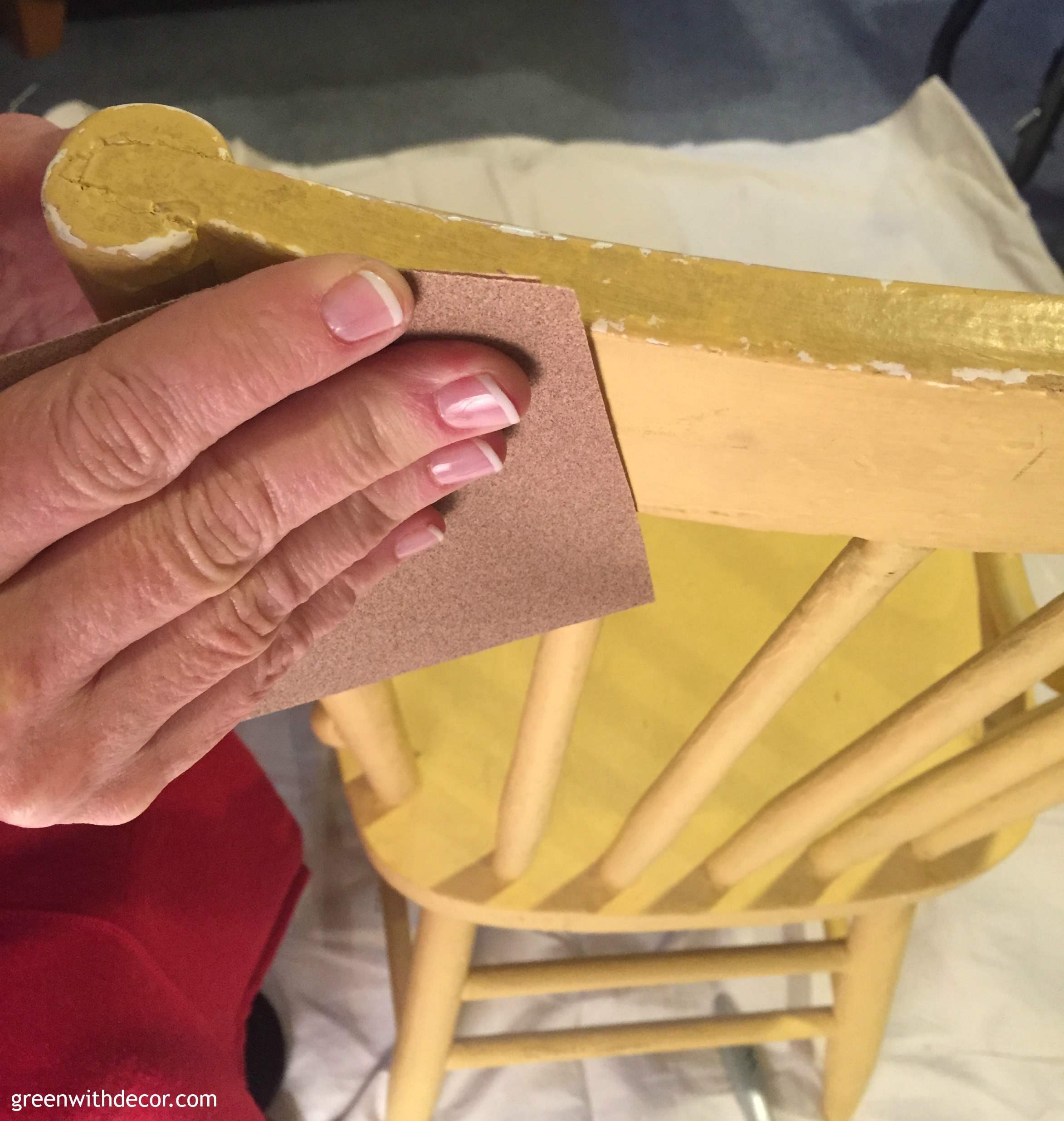 This helps the chair absorb the paint better.
Then run an old rag over the chair to get rid of any dust.
3. Paint!
It's winter in Wisconsin (not quite paradise weather, unfortunately), so I was in the basement painting this on an old drop cloth.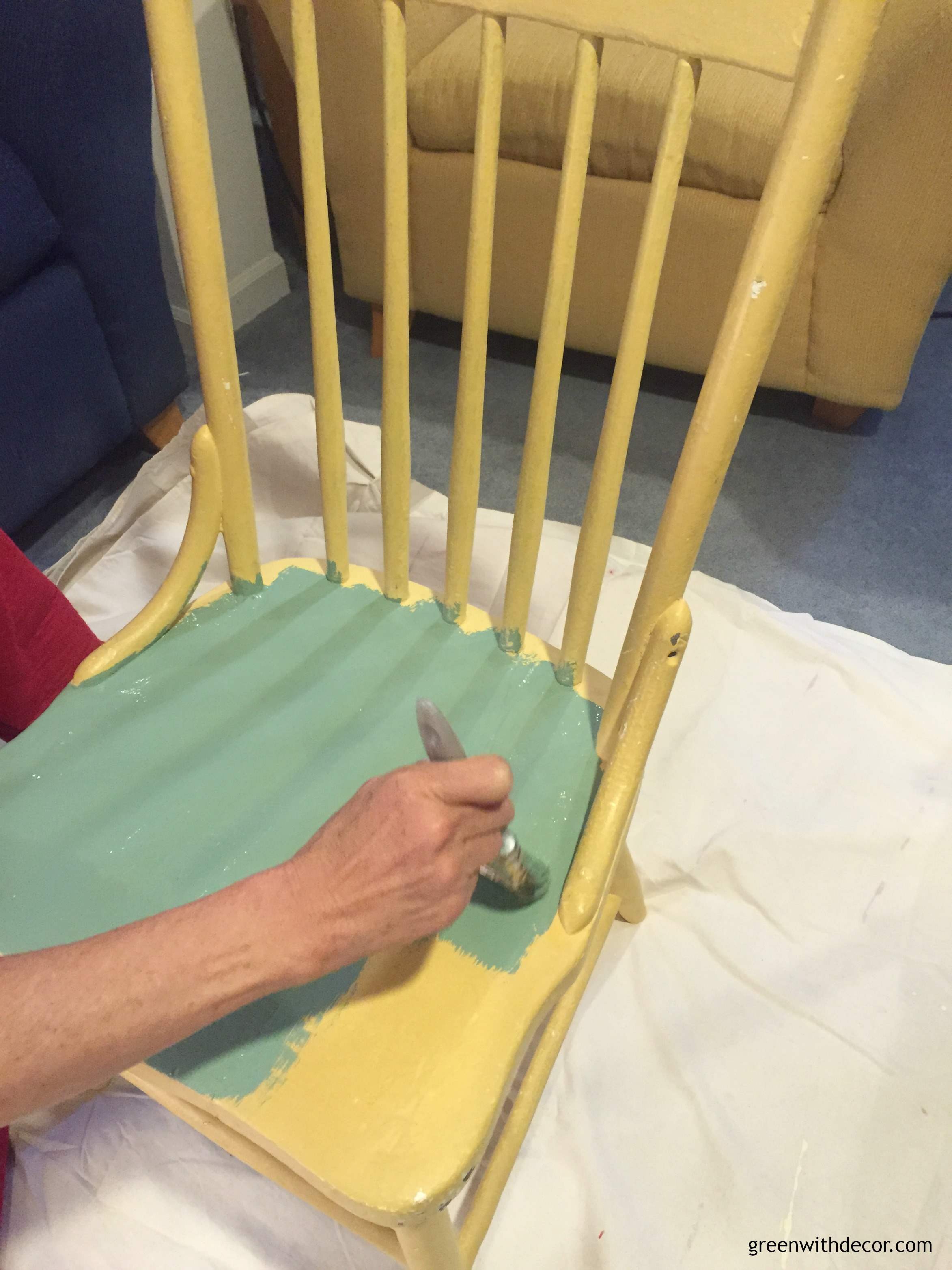 4. Let it dry and apply a second coat.
I started with the chair flipped over this time to be sure to get the bottom of each chair leg.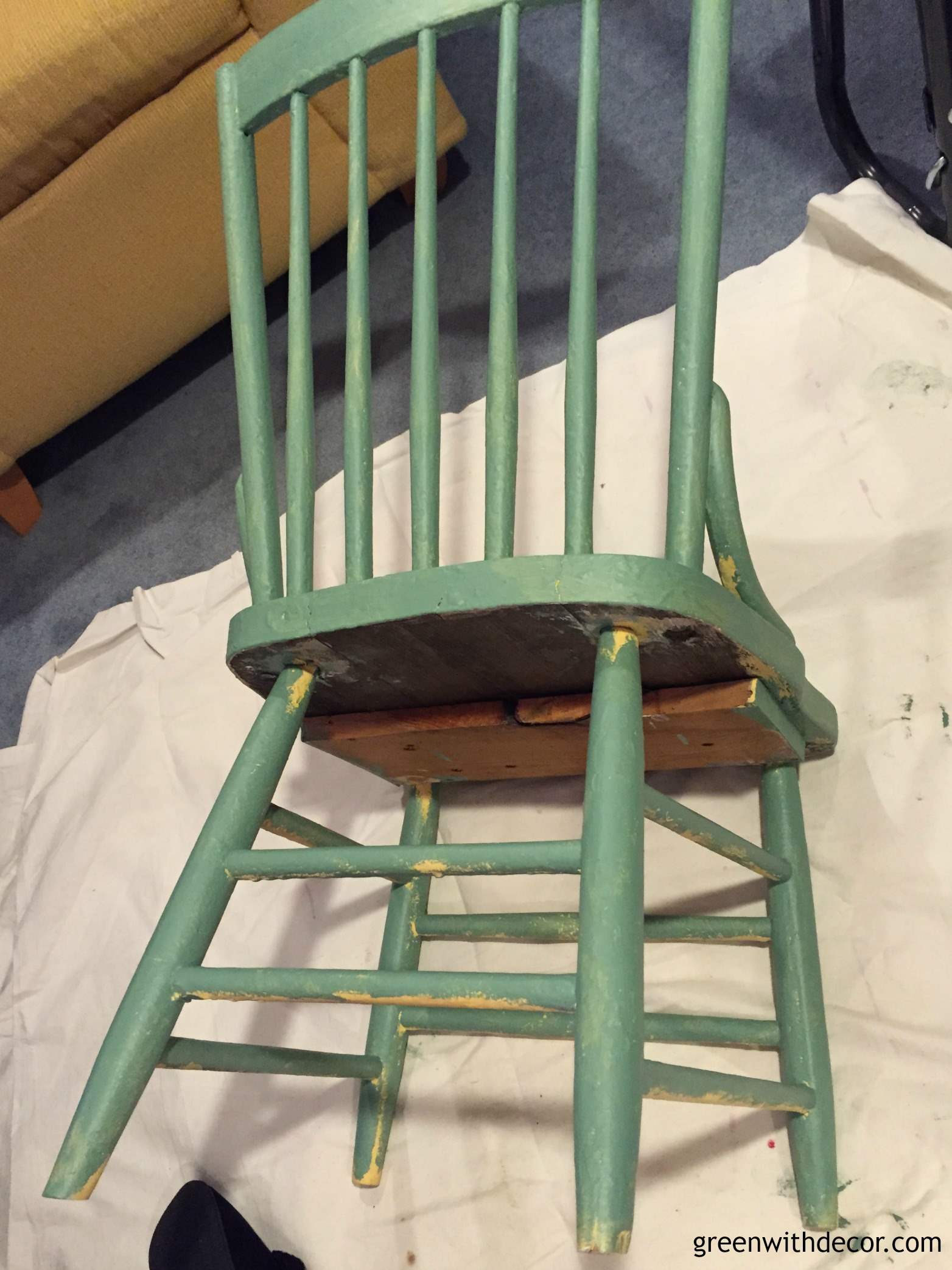 5. Let it dry.
6. Display!
I love how the chair looks with the pillows and blankets.
The Paradise Found color pops against our tan walls – and against the white trim and closet door you can see in some of these photos!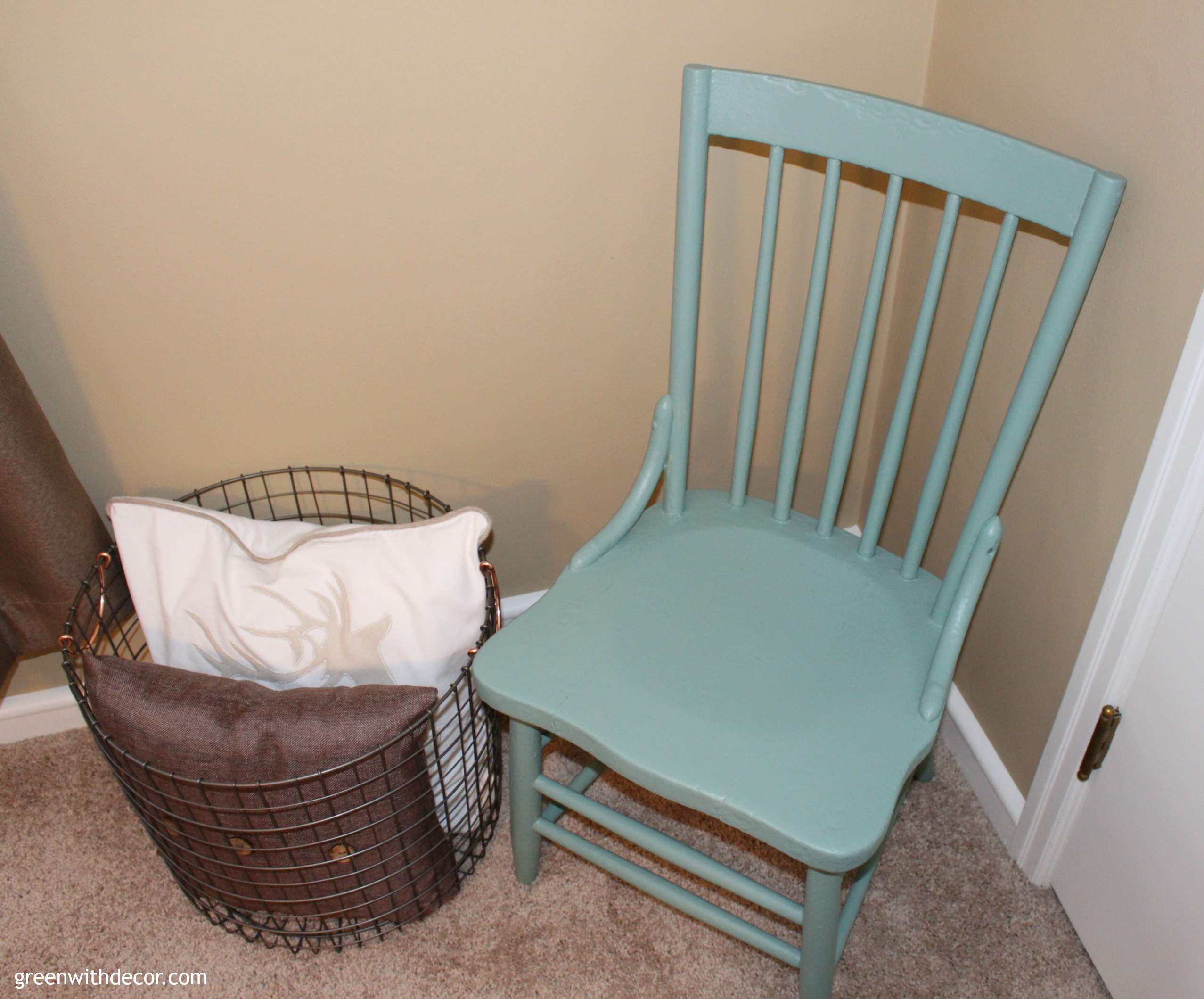 I paired it with a few different colored pillows, too to see what I liked best.
I love it, and I love that it's the same chair I used as a little girl. Pieces like this always mean the most!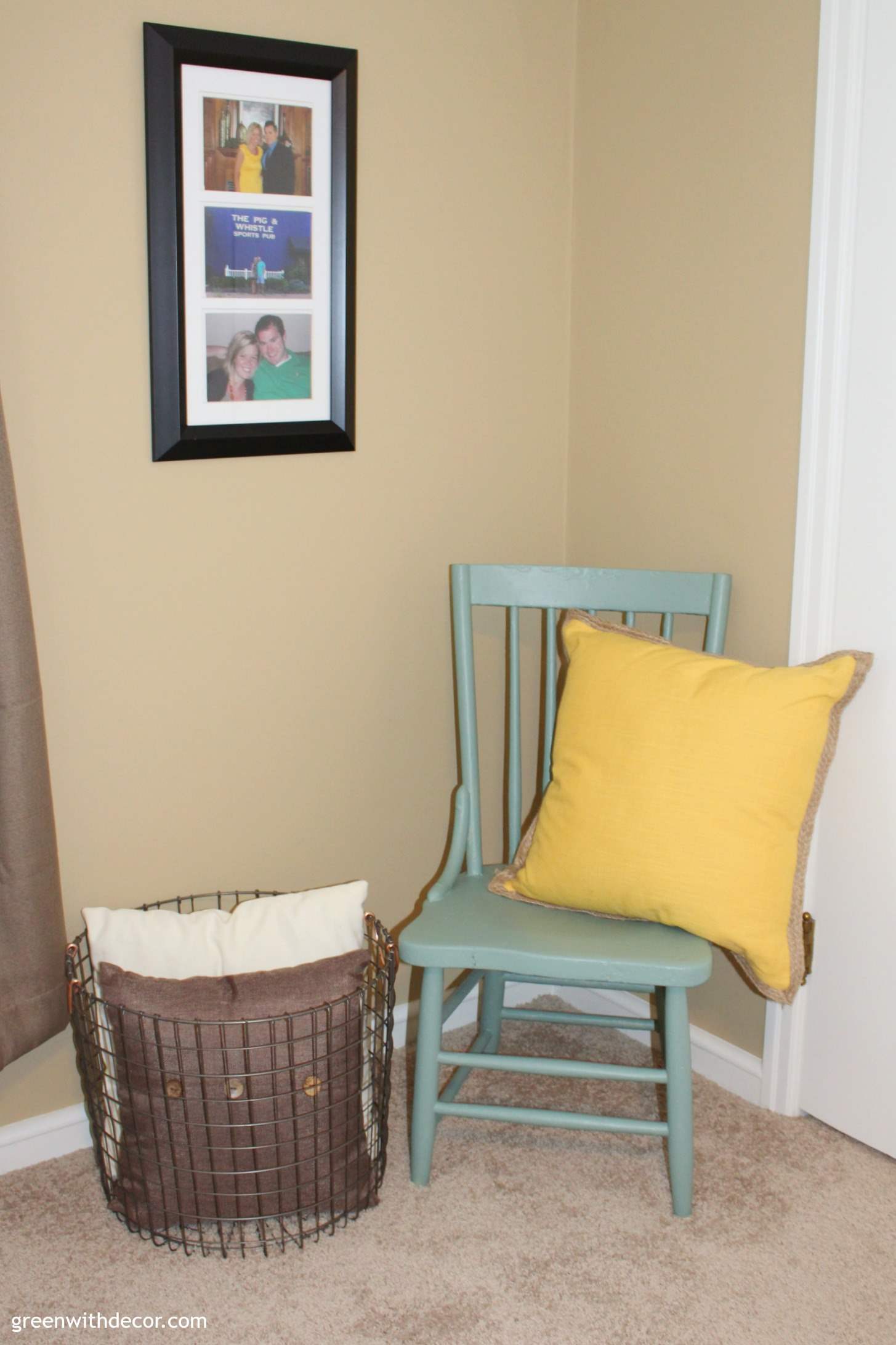 On a side note, I'm also obsessed with this awesome metal basket I just bought so of course I had to include it in my photos! You can find the yellow pillow here and brown pillow here.
Have you painted any furniture lately? It's such an easy way to upgrade an old piece!
For more chair makeovers, check out these projects:
Remember to bookmark or pin this post if you want to save it for later!


Pin it!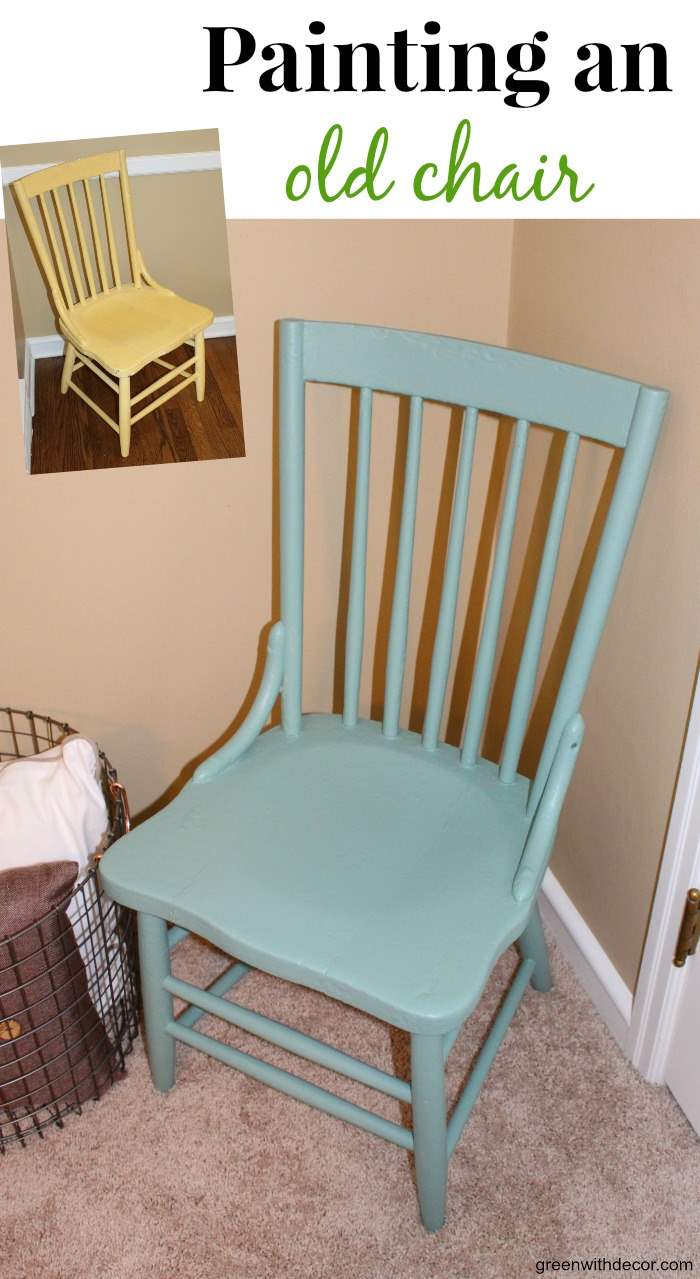 Want to read more posts like this?
Follow along: Get my emails | Facebook | Pinterest | Twitter | Instagram