Sherwin Williams' Aesthetic White paint is a pretty shade of off-white paint. It pairs well with warm wood tones and is the perfect white paint color to lighten up a dark room.
I never thought I'd paint walls white. I mean I love a good neutral paint color, but white always seemed so … plain.
Then in the rental house, we were dealing with a dark kitchen so I wanted to do everything possible to lighten that room up.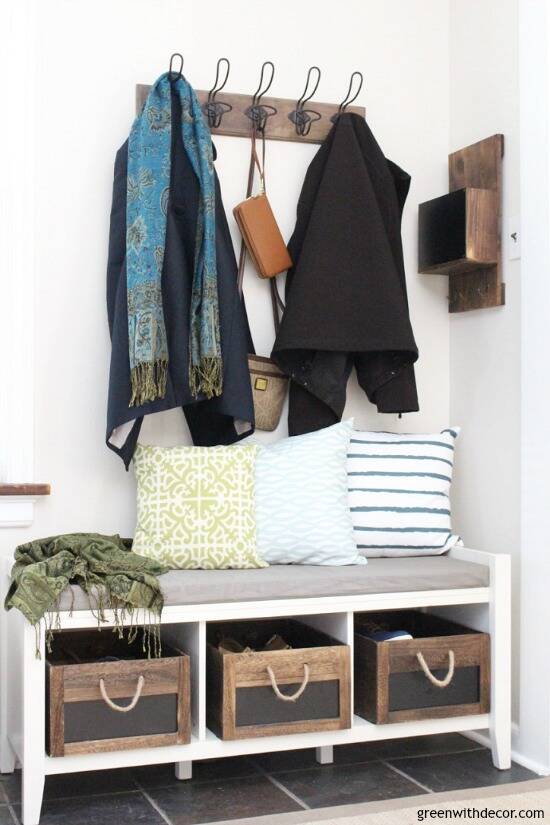 Well, never say never, because we painted the room white.
AND I love it!
Today's post is part of the ongoing paint color series. Paint colors can be overwhelming. I get so many questions about paint colors and where I buy things (this page will help with that), I thought a series about our absolutely favorite paint colors would be helpful!
You can catch up and read all about Camelback (tan), Ryegrass (green), Agreeable Gray or Krypton (blue).
This post contains affiliate links. This means if you click the link and buy something, I may receive a small percentage of sales at no extra cost to you.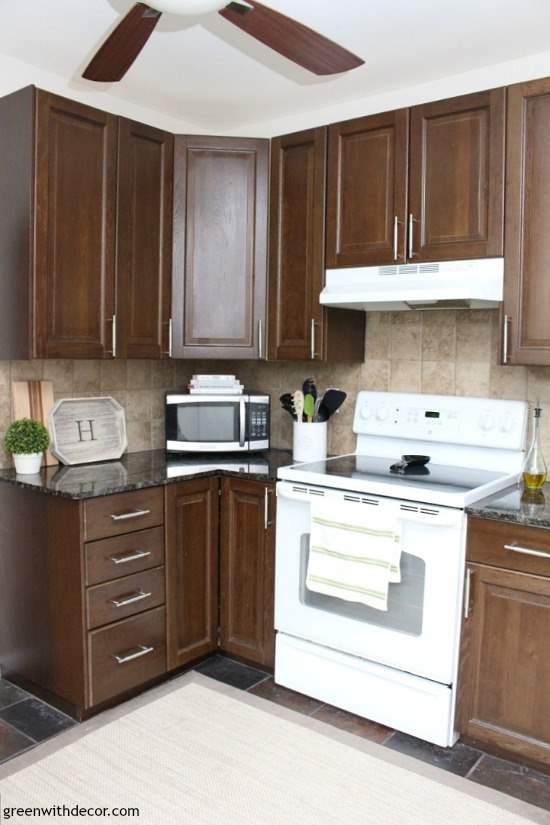 GET THE LOOK: Cabinet handles | Boxwood plant | Wood tray | Green spatula | Dish towel | Olive oil dispenser
I'd say Aesthetic White (SW 7035) is just the perfect shade of off-white. It's warm while still brightening up a room in a way only white paint can.
When I first started painting, it went on gray, and I was worried it was going to be way too dark and not really white at all.
Not to worry. It dried a pretty shade of off-white. You can see it against the white trim here to see the difference between Aesthetic White and white-white.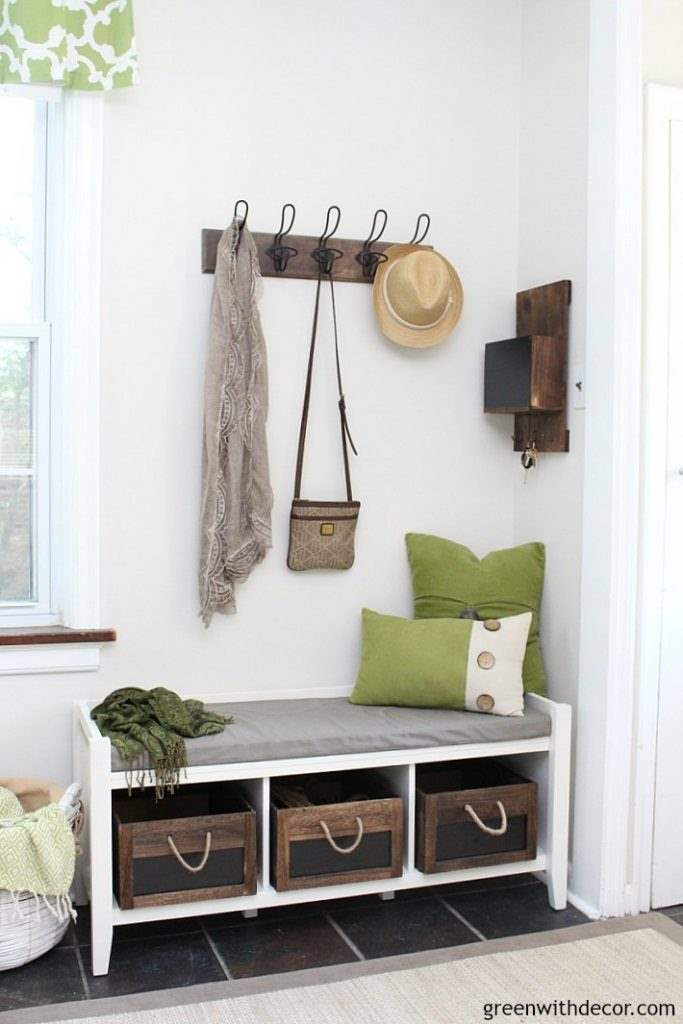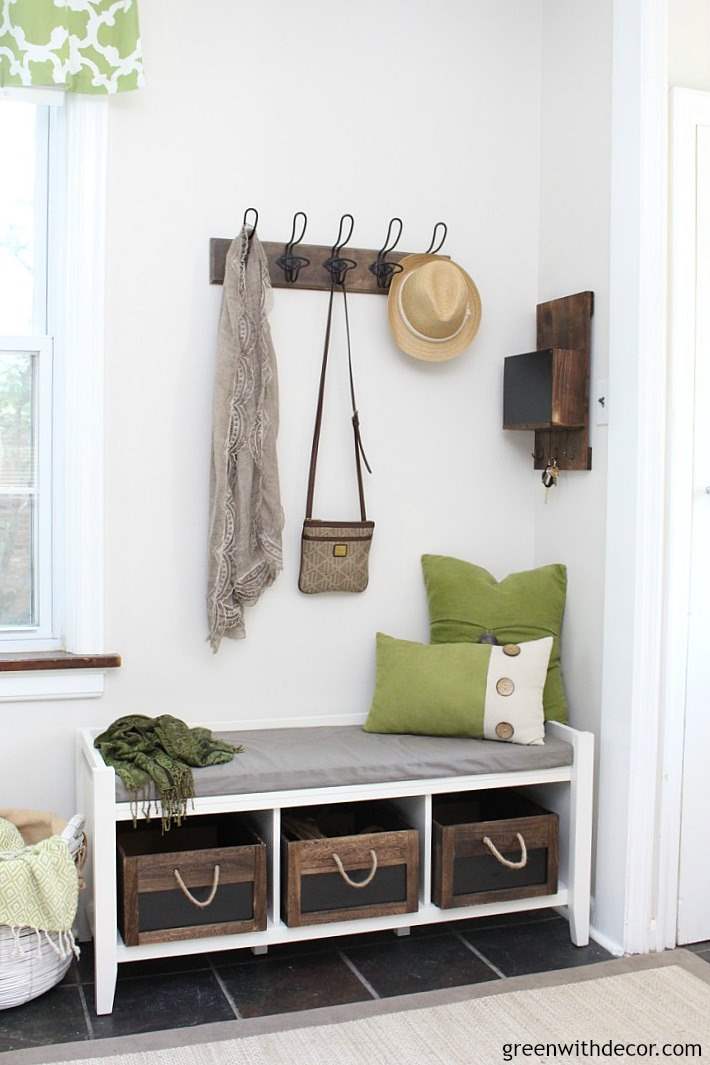 GET THE LOOK: Window valances (DIY) | Hooks | Brown scarf | Green scarf | Message center | Bench | Crates | Rug | Small pillow
It's a fun way to brighten up an otherwise dark room – a dark kitchen or bathroom, or a hallway or room that doesn't get much natural light.
Aesthetic White paint in a kitchen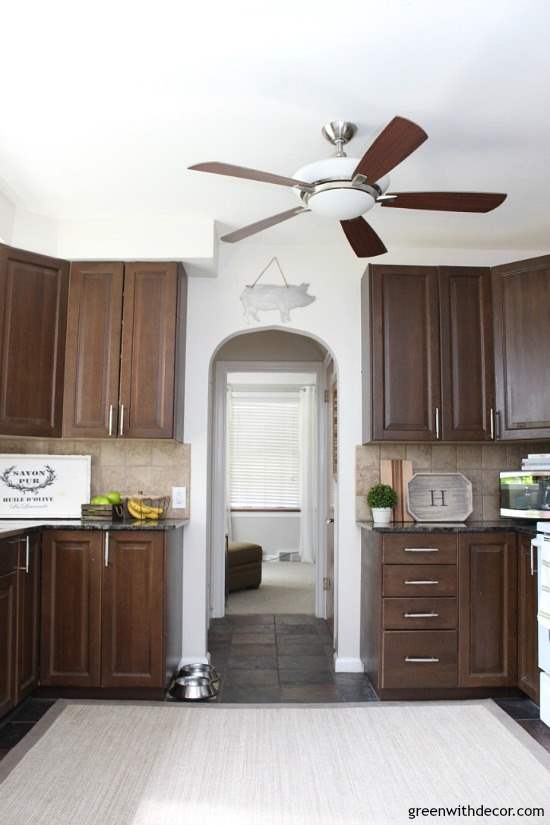 GET THE LOOK: Cabinet handles | Rug | Boxwood plant | Wood tray
The kitchen used to be yellow, and it's amazing how much brighter the white paint makes the whole room!
Aesthetic White paint in a mudroom
I reaaaaally love the Aesthetic White in our little mudroom area with the wood hooks, crates and message center.
The contrast between the white paint and dark wood is just perfect. I said this above, but because Aesthetic White is a warmer white, it pairs really well with the wood tones.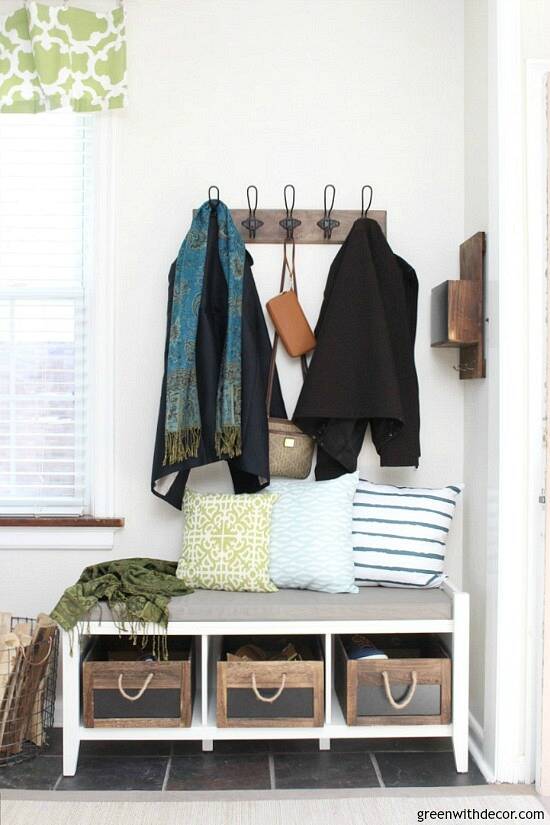 GET THE LOOK: Hooks | Blue scarf | Green scarf | Message center | Bench | Crates | Rug | Pillows: green, aqua and blue
And if you want something a little lighter or darker, Heron Plume (SW 6070) is one shade lighter and City Loft (SW 7631) is one shade darker on the Sherwin Williams color wheel. I say this every time, but paint samples are worth every penny.
Especially because paint samples often look different than the paint swatches. I think that's especially true with Aesthetic White – the paint swatch looks pretty gray, which isn't how the color dries at all.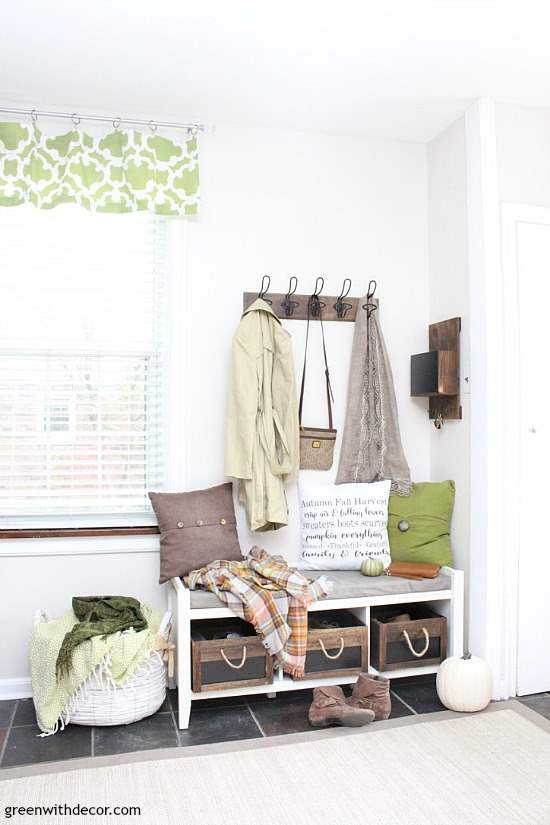 If you want something to coordinate with Aesthetic White, Sherwin Williams names Pure White (SW 7005), Chelsea Gray (SW 2850) and Aquaverde (SW 9051) as the coordinating colors.
We haven't used any of those coordinating colors, but they all look gorgeous and go so well together, I might have to use them in the future!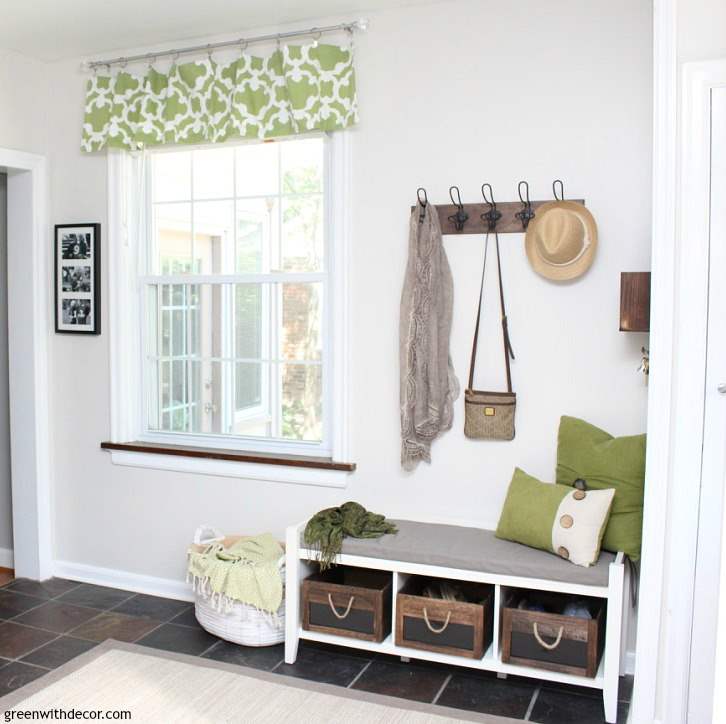 Have you ever painted a room a color you swore you never would? Or do you have a favorite white paint color? Do I have you thinking about Aesthetic White in a dark space now?
If you're planning a painting project soon, check out these posts next:
Remember to bookmark or pin this post if you want to save it for later!


Pin it!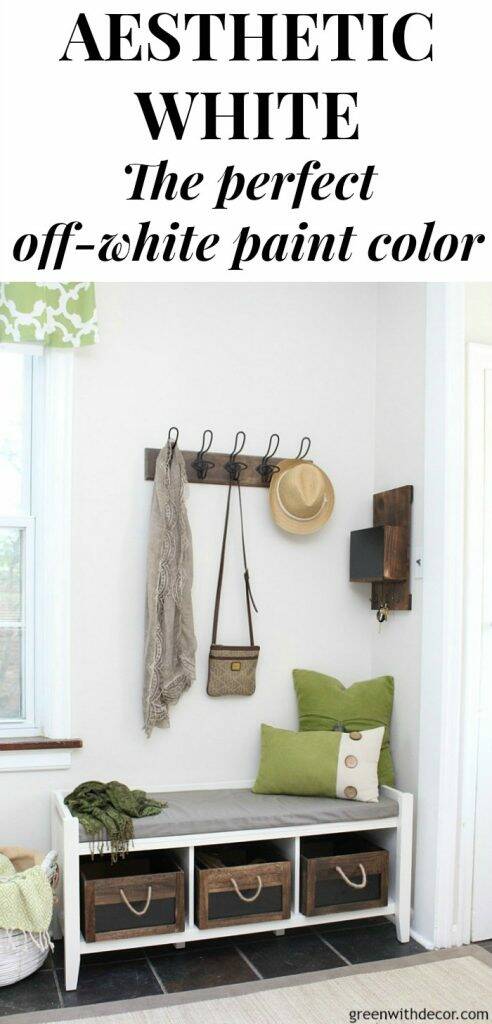 Want to read more posts like this?
Follow along: Get my emails | Facebook | Pinterest | Twitter | Instagram