Going ahead with the kitchen, upstairs bathroom and family room renovations, we were debating what to do with the powder room. As you can imagine, all of this renovation work was definitely starting to add up!
The bathroom had white tile with black trim. It was in good shape. And unlike the coral colored tile in the upstairs bathroom (yuck), white tile was something we could live with! What do you think? Would you keep the tile?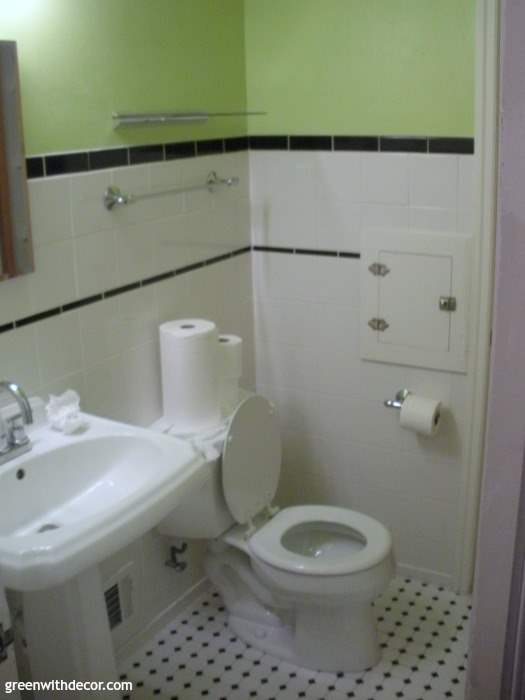 The floor was charming, too. It was white and black tile.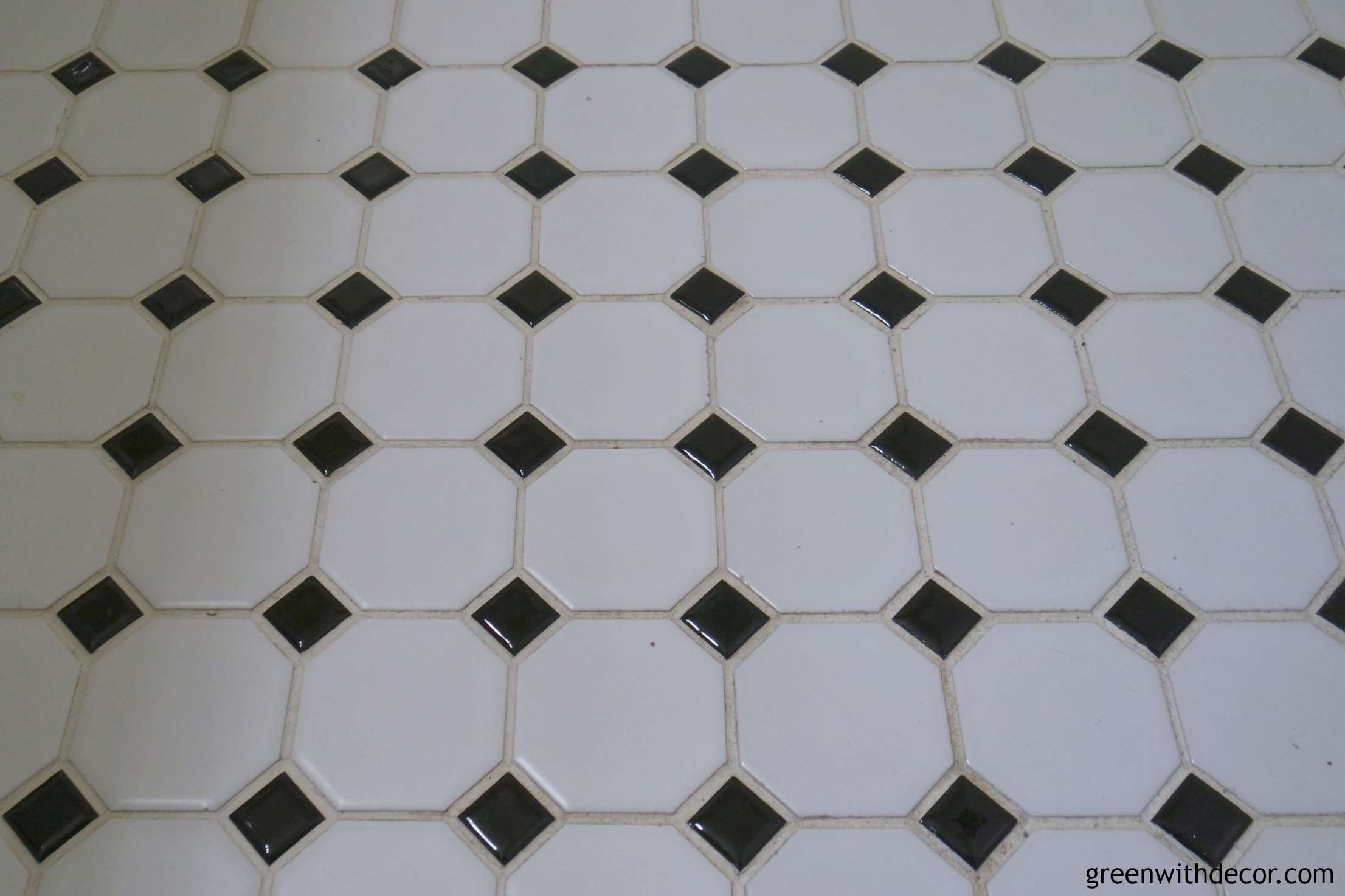 We decided to keep the floor and tile. It was an old house and, despite the fact that we were renovating most of it, we liked that keeping the original look of this bathroom would keep some of the character of the house.
We debated replacing the pedestal sink with a vanity to add storage. I've always though pedestal sinks look nice but that it's a waste of storage space not to put in a full vanity.
However, this bathroom has a huge linen closet. (Seriously, how many powder rooms even have a closet?!) So we didn't really need the storage.
Basically, this blog post was a long way of saying that the powder room wouldn't be undergoing any renovations. Just paint!
Planning your own renovation?
Download my Kitchen and Bathroom Renovation Checklists so you can easily keep track of each step. Click one of the options below to download them.
If you're already an email subscriber, hop over to my free printables library to grab a copy. You can grab the password to the free printables library from the bottom of any of my emails.
If you're not an email subscriber yet, sign up here and then you'll have access to everything in my free printables library – enjoy! It's my little way of saying 'thank you' to everyone who subscribes and follows along.

Want to read more posts like this?
Follow along: Get my emails | Facebook | Pinterest | Twitter | Instagram | Google+