Anyone else go without a real table for a long time and then go into non-stop tablescape mode once you got one?
Because that's where I am at the moment.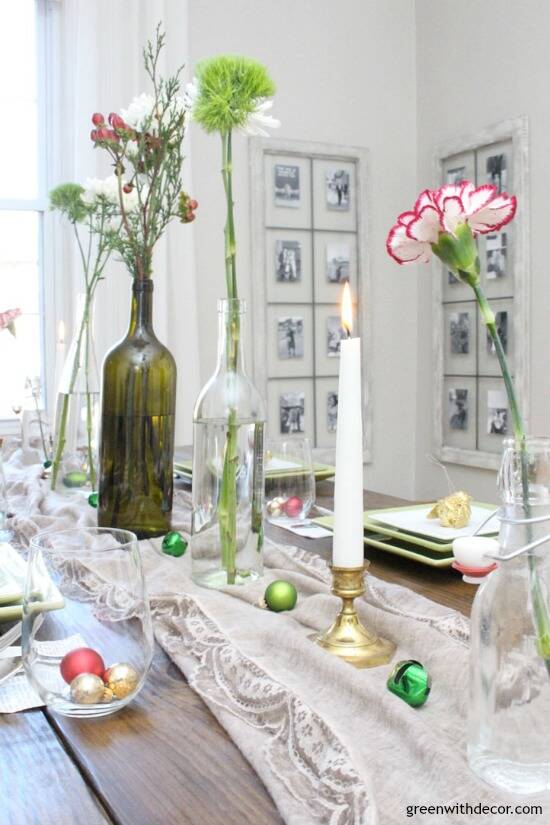 I put together a third Christmas tablescape for the season using pretty basic pieces.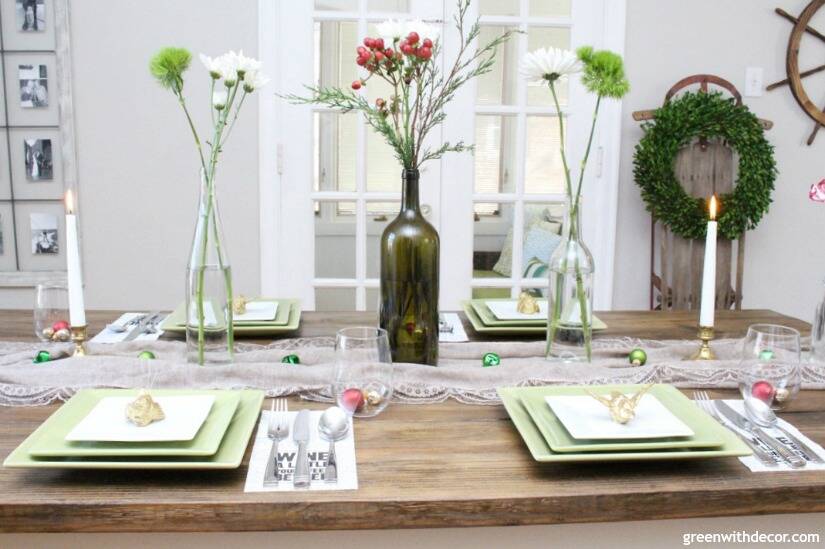 This would be easy to whip together if you're hosting any sort of Christmas gathering in the new few weeks.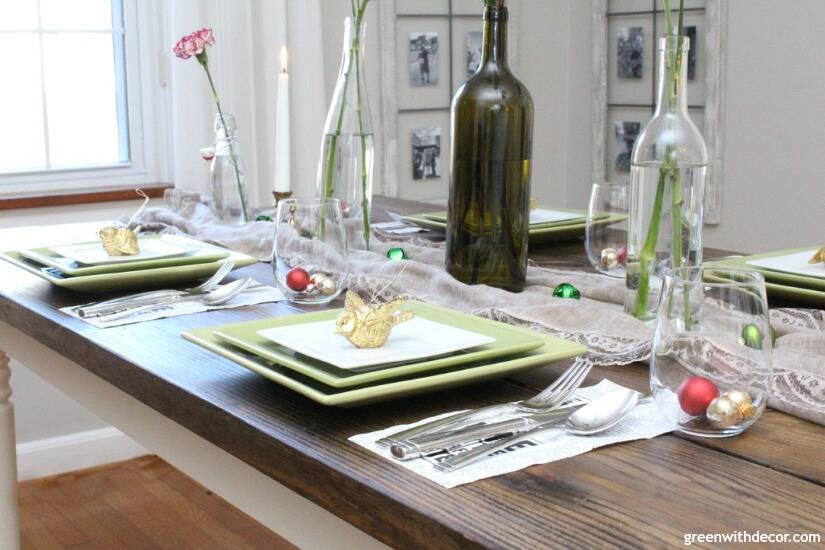 If you were around last year, you may recall I put together a post on setting up a holiday cocktail bar, which is definitely a fun one to check out if you haven't seen it!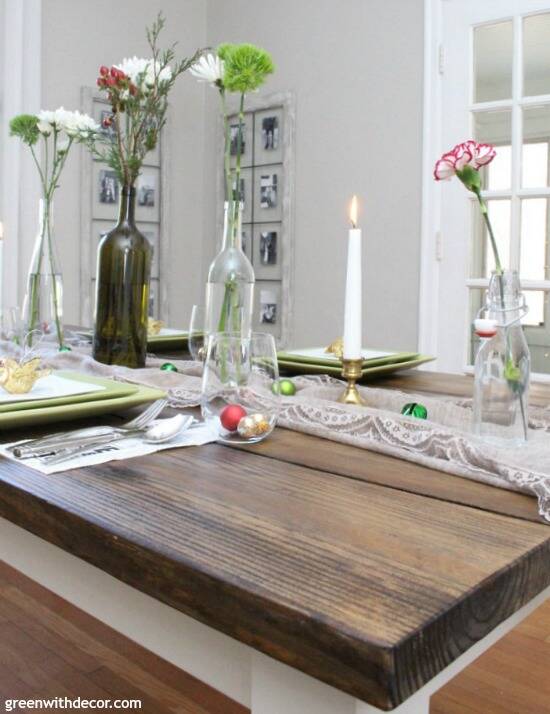 This post contains affiliate links. This means if you click the link and buy something, I may receive a small percentage of sales at no extra cost to you.
We just built our farmhouse dining table (tutorial here), so we need to stock up on placemats and table runners and such. In the meantime, I've been using this lace scarf and honestly, it looks so good on the table, I might just keep it up.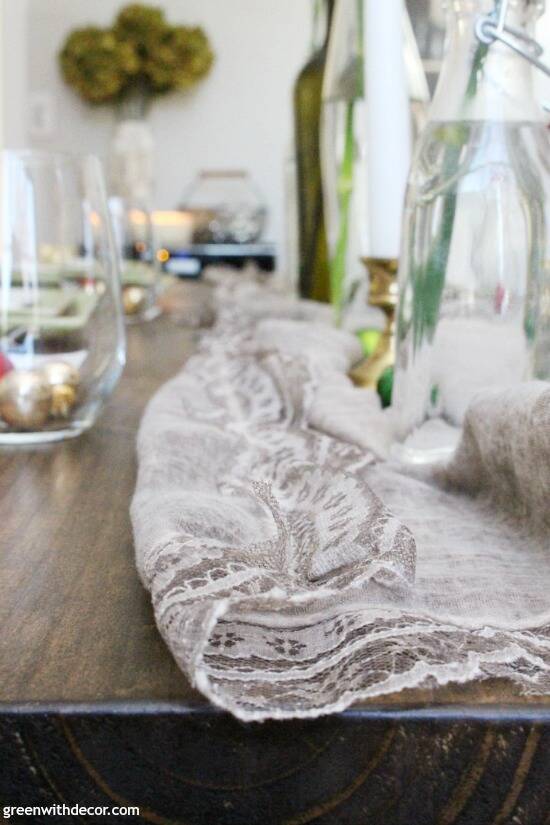 I split up a festive grocery store bouquet between wine bottles and these little glass swing bottles.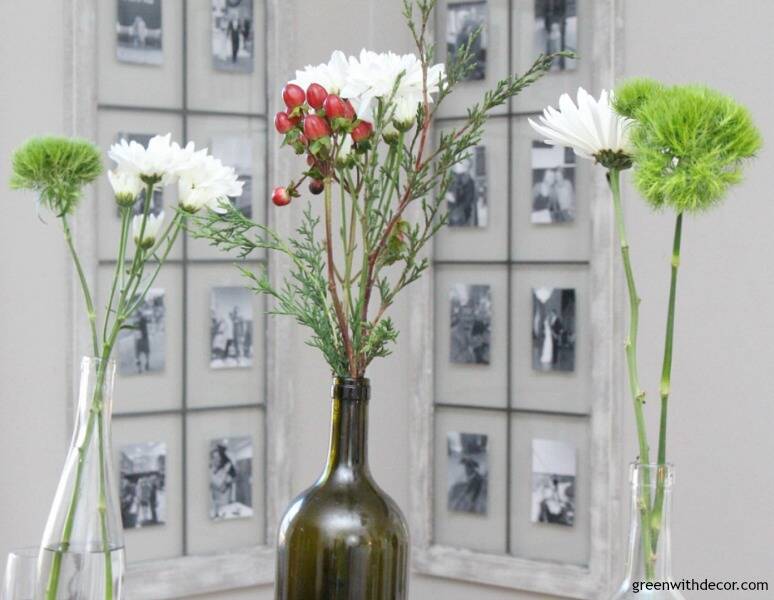 No joke, I needed another clear bottle to keep it even with two, so I dug one out of the recycling bin and scraped the label off.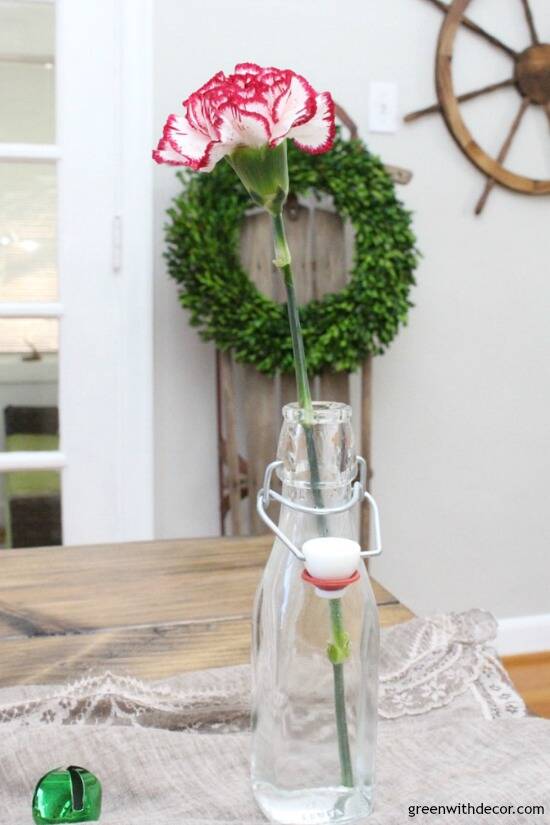 Does anyone what those green fluffy flowers are? I want them in the house all the time. Plus these flowers lasted for weeks, which is always awesome.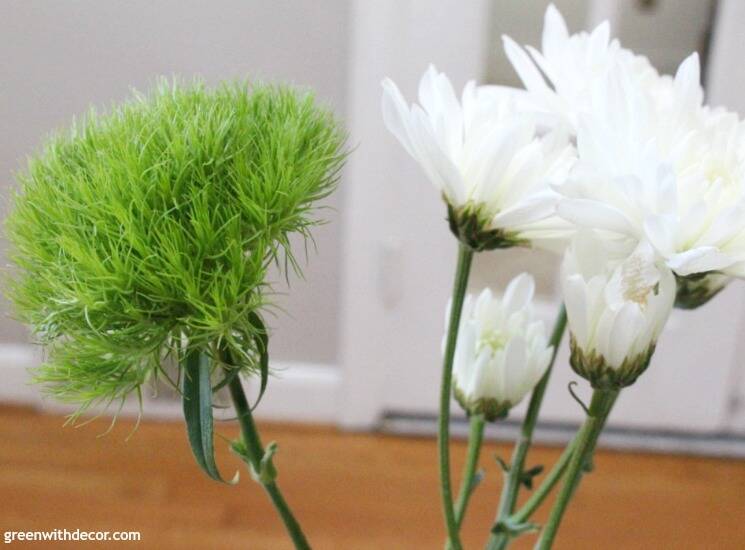 I just love that evergreen and, those little red berries are so festive.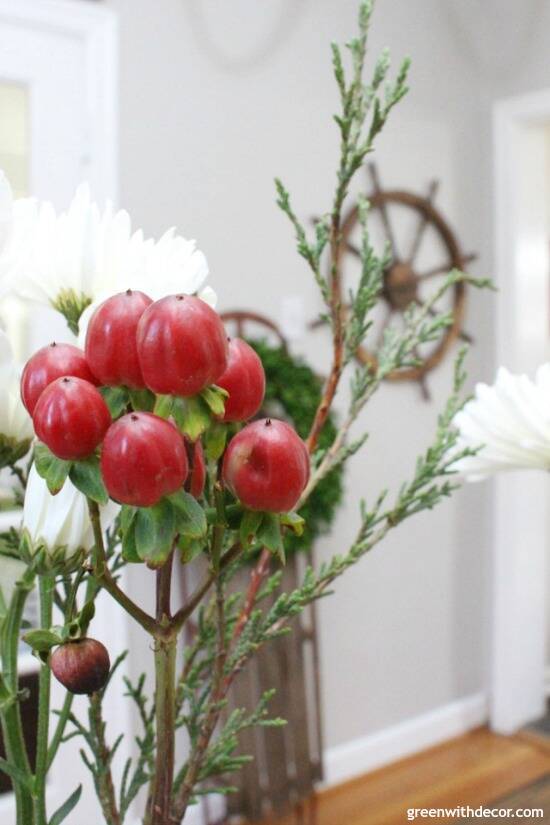 I added some gold candlesticks and a few green ornaments and jingle bells to fill in on the scarf.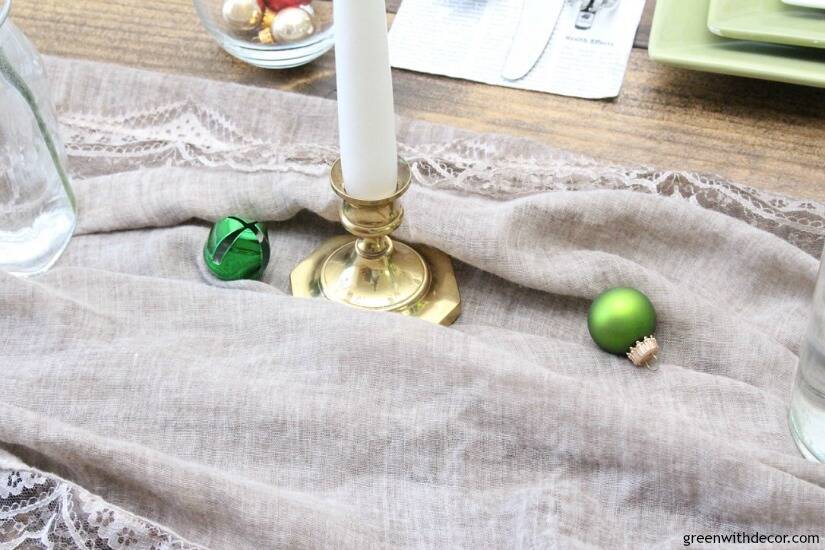 Oh, I should also mention that our dining room is in the midst of a makeover. You can see the coastal room design plans here.
We're looking for a rug, a light fixture and chairs for the heads of the table, and we're going to build benches for the sides. So that's why there's no chairs in these pics! We're using folding chairs for now.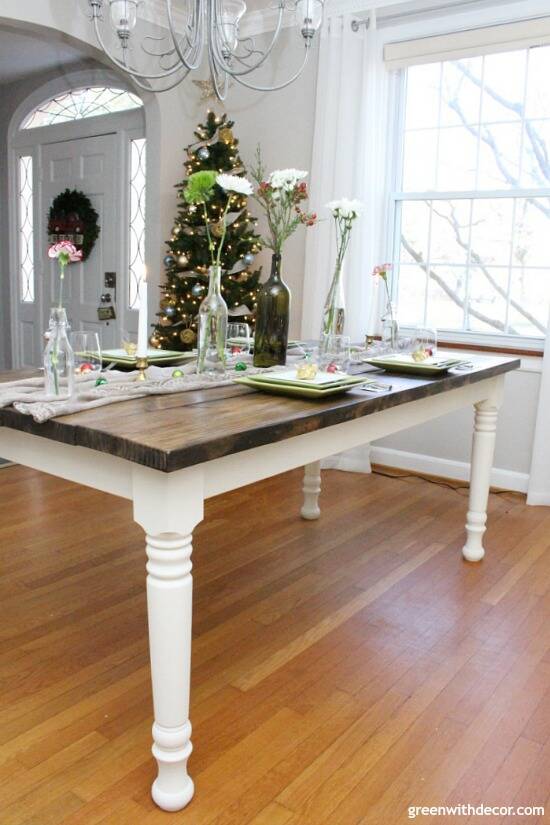 We use those white appetizer plates year round, they work for just about everything!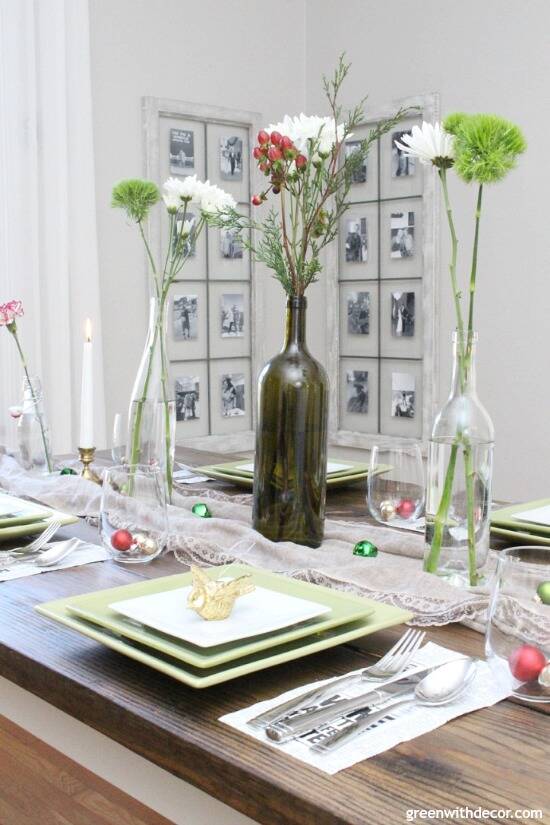 Those windows turned picture frames you can see in the background were the doors on a builtin in our Milwaukee house dining room.
The gold birds are actually ornaments. They used to be my grandparents', and I love adding little touches of theirs to our house during the holidays.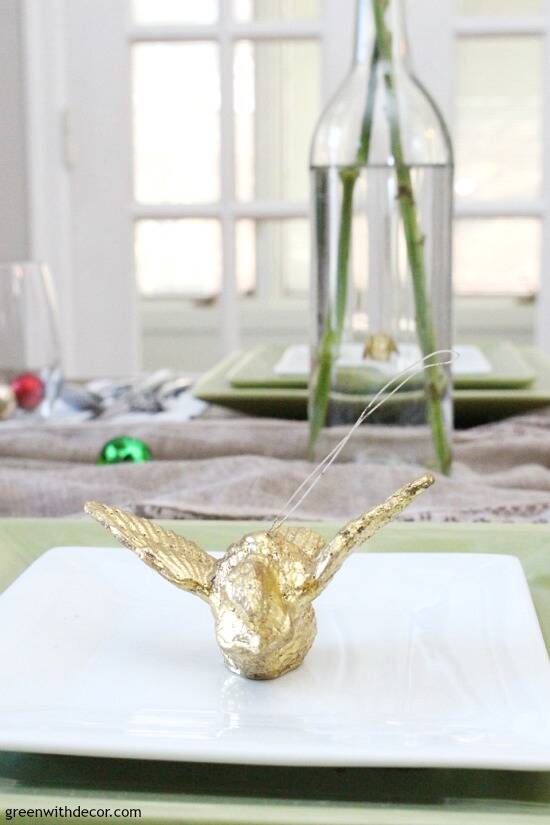 If you do party favors, it would be fun to put little ornaments like this at everyone's place setting. We're keeping these though. 🙂
I added some ornaments to our wine glasses last year for a festive touch before anyone starts drinking out of them, and it was so cute I decided to copy it again this year.
(If you saw the post about Christmas decorating in our kitchen, you know I'm all about copying good decor ideas from last year.)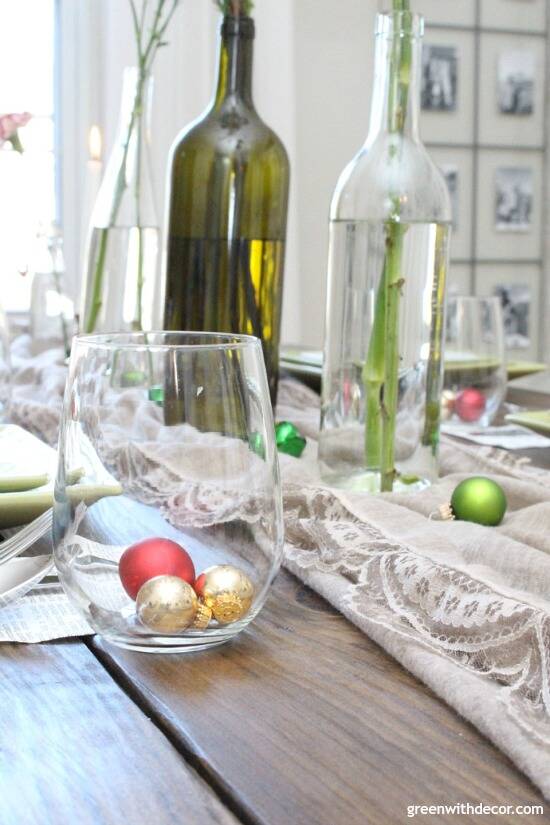 The napkins are actually paper, nothing too fancy, but I love the 'Wine a little' on them so they work just fine.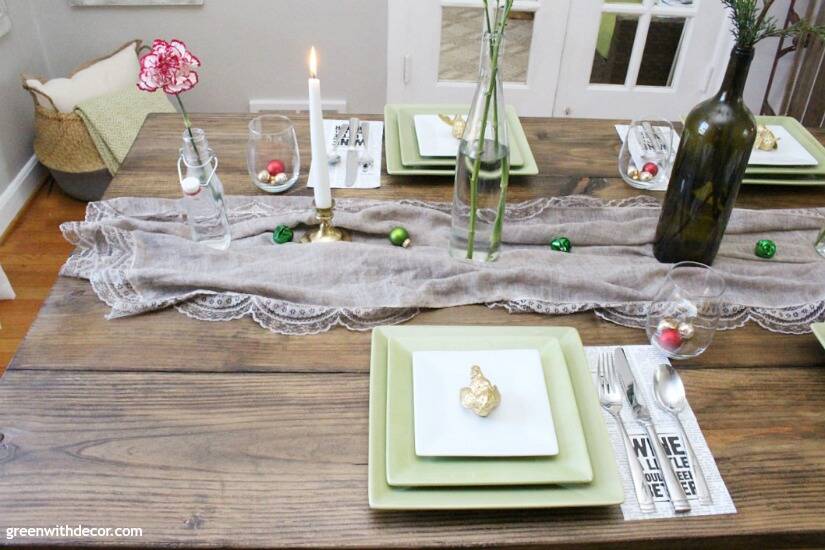 GET THE LOOK:
Since a popular question I get is "Where'd you get that?!," here are links to the same or similar sources:
You might want to see these holiday entertaining posts, too:
Remember to bookmark or pin this post if you want to save it for later!


Pin it!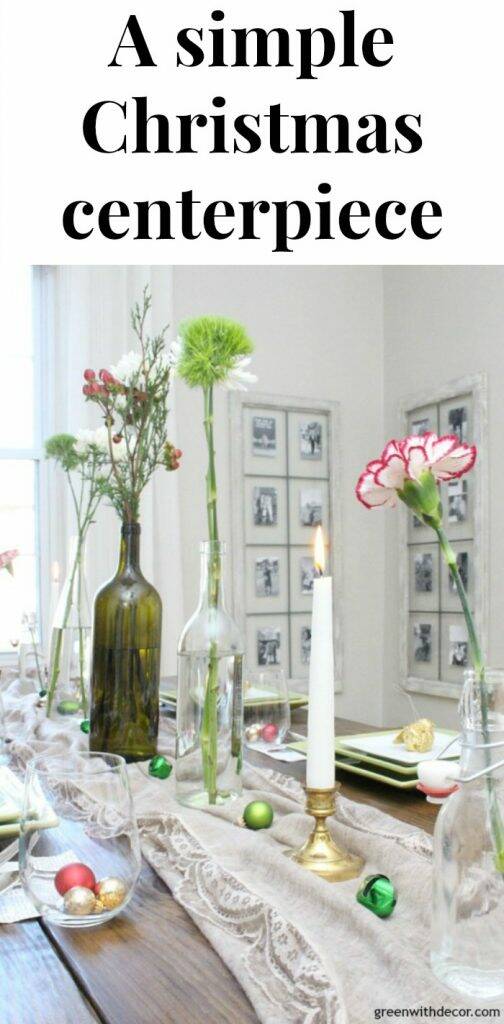 Want to read more posts like this?
Follow along: Get my emails | Facebook | Pinterest | Twitter | Instagram