In my dream house, we'd have a huge foyer. In this house, we don't have one. We actually don't have much of a foyer at all.
While it'd be really nice to have, it's not a deal breaker.
Our 'foyer' opens up right into our living room. But we've found ways to make it work for us.
So today I'm sharing five tips for faking an entryway when you don't have one.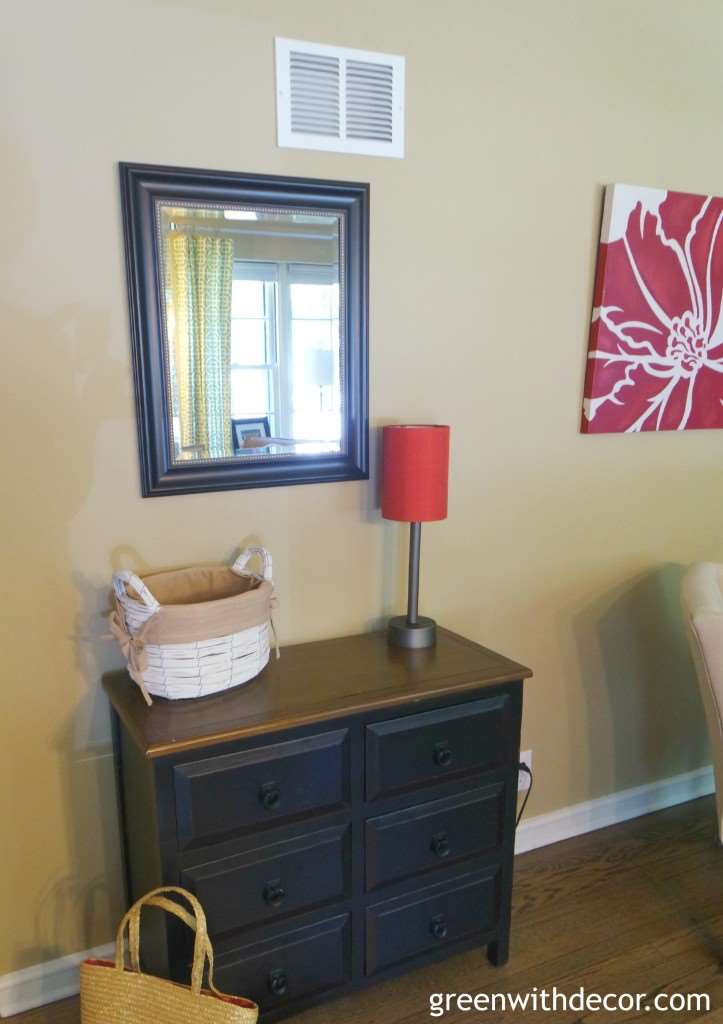 1. Set up entryway furniture
Instead of using the whole living room space as the living room, I used part of the space near the front door to set up an entryway. Hey, if you don't have the space, fake it!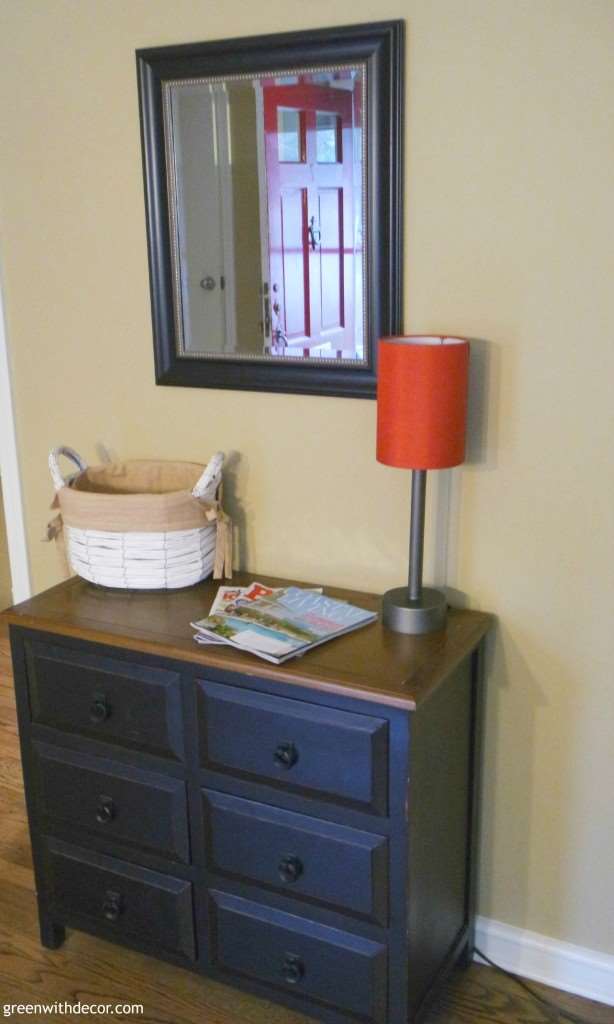 I used this chest to anchor the space – and it adds storage, which is always a bonus.
The mirror is perfect for checking your look one last time before walking out the door.
 2. Use furniture to divide the space
I set up this awesome chair to face into the living room and away from the entryway part of the room.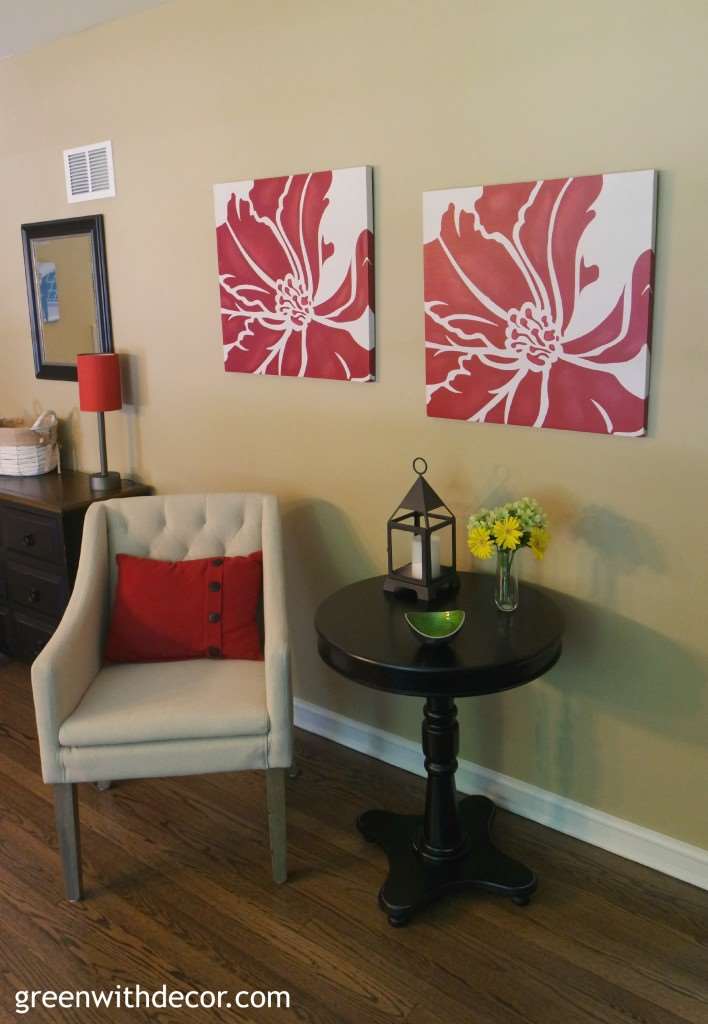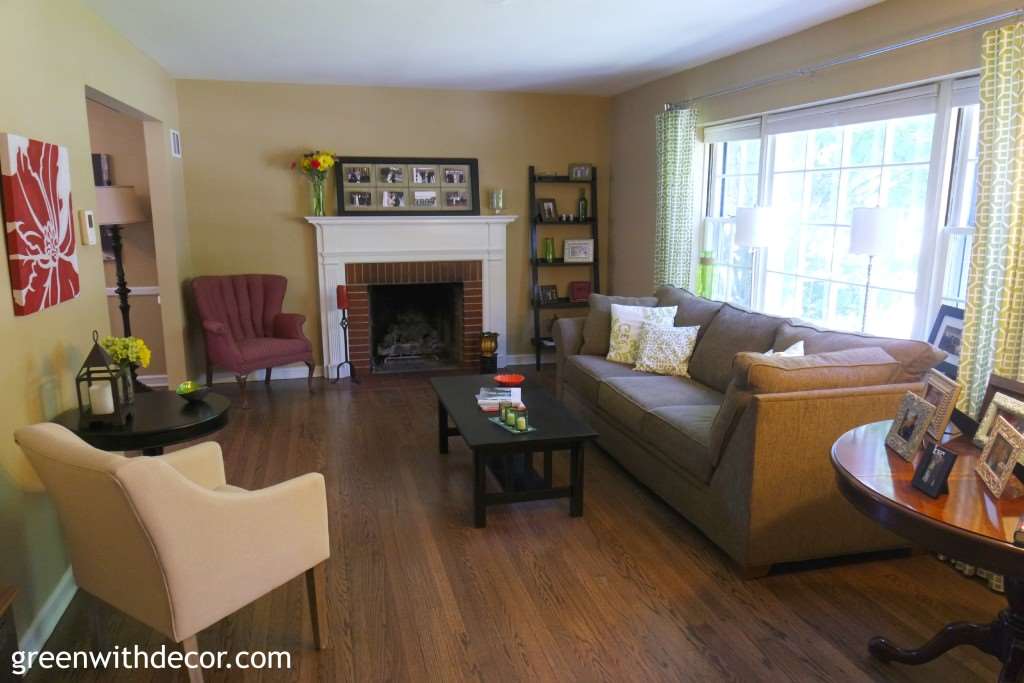 Doing this creates the illusion of a separate space for the entryway.
3. Face accessories into the room
We have this table of picture frames in our living room. It's right at the end of the living room near the front door.
Instead of facing them forward, away from the wall – I have them all turned on an angle to face into the living room.
4. Don't use big furniture pieces to divide the space
I wanted to divide the space into 'living room' and 'entryway', but big furniture pieces would take over the room and make it feel crowded.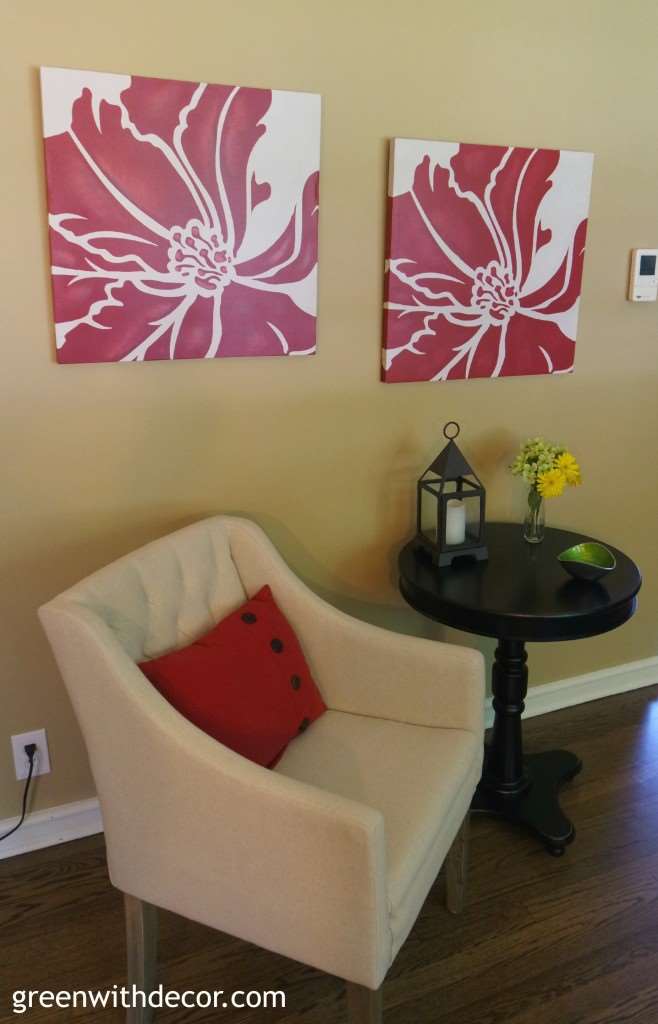 Instead of using a big chest that would go all the way up the wall, the chest in the entryway is about counter height. It still creates the look of a small entryway area without taking over the room.
Same with the chair. I picked a nice, comfortable chair that wasn't too big for the space.
5. Keep the same color scheme
After all this talk about keeping the spaces separate, this one is about tying them together.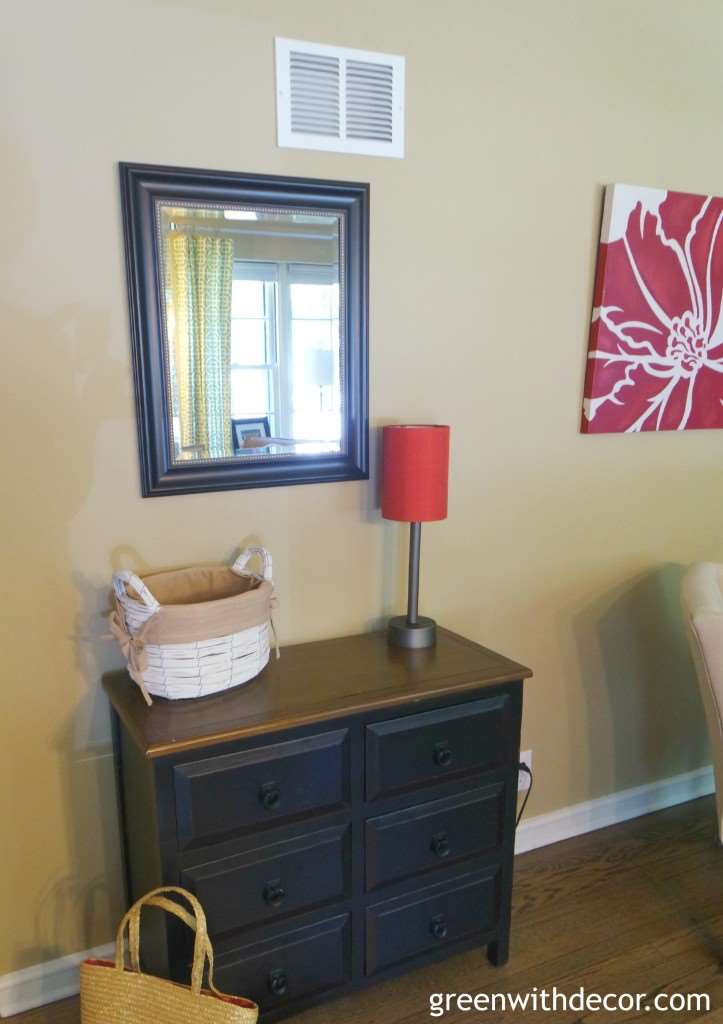 This post contains affiliate links. This means if you click the link and buy something, I may receive a small percentage of sales at no extra cost to you.
As you guys know, I love tan walls (paint color is Camelback by Sherwin Williams), and green and red accents. This theme continues in the living room/entryway and gives the whole space a cohesive look.
GET THE LOOK:
Since a popular question I get is "Where'd you get that?!," here are links to the same or similar sources:
Ladder shelf (we painted it with this paint)
Canvas artwork from Pier 1, no longer available and can't find anything similar online
Curtains are tablecloths from Target, can't find anything similar online
Are you lucky enough to have a big foyer? If not, how are you faking an entryway?
For more foyer tips, check out these posts:
Remember to bookmark or pin this post if you want to save it for later!

Pin it!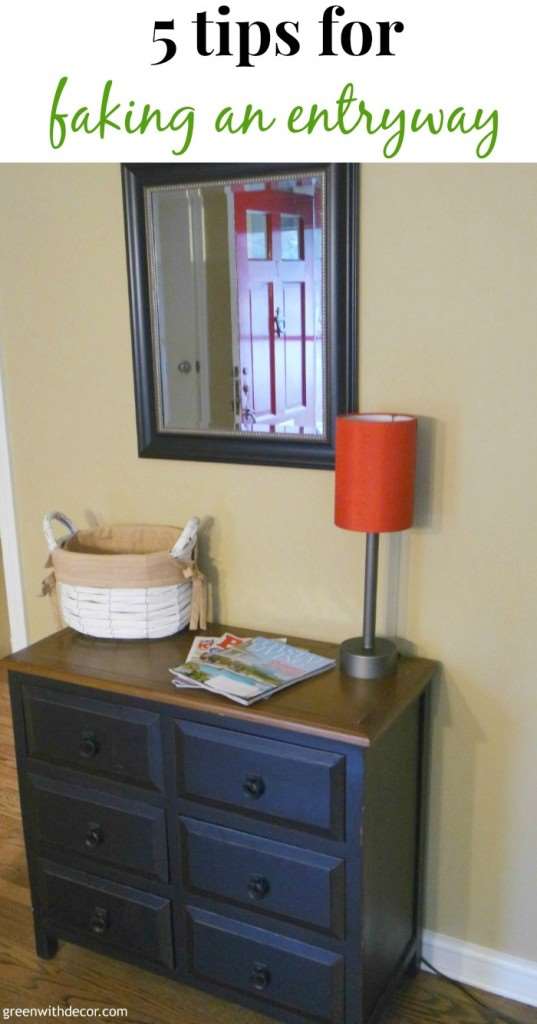 Want to read more posts like this?
Follow along: Get my emails | Facebook | Pinterest | Twitter | Instagram