We have all of our lights picked out! Next step, we had to figure out where to put the light switches.
Since our budget wasn't endless (bummer!), we planned to keep most of the light switches where they were already set up in the original space.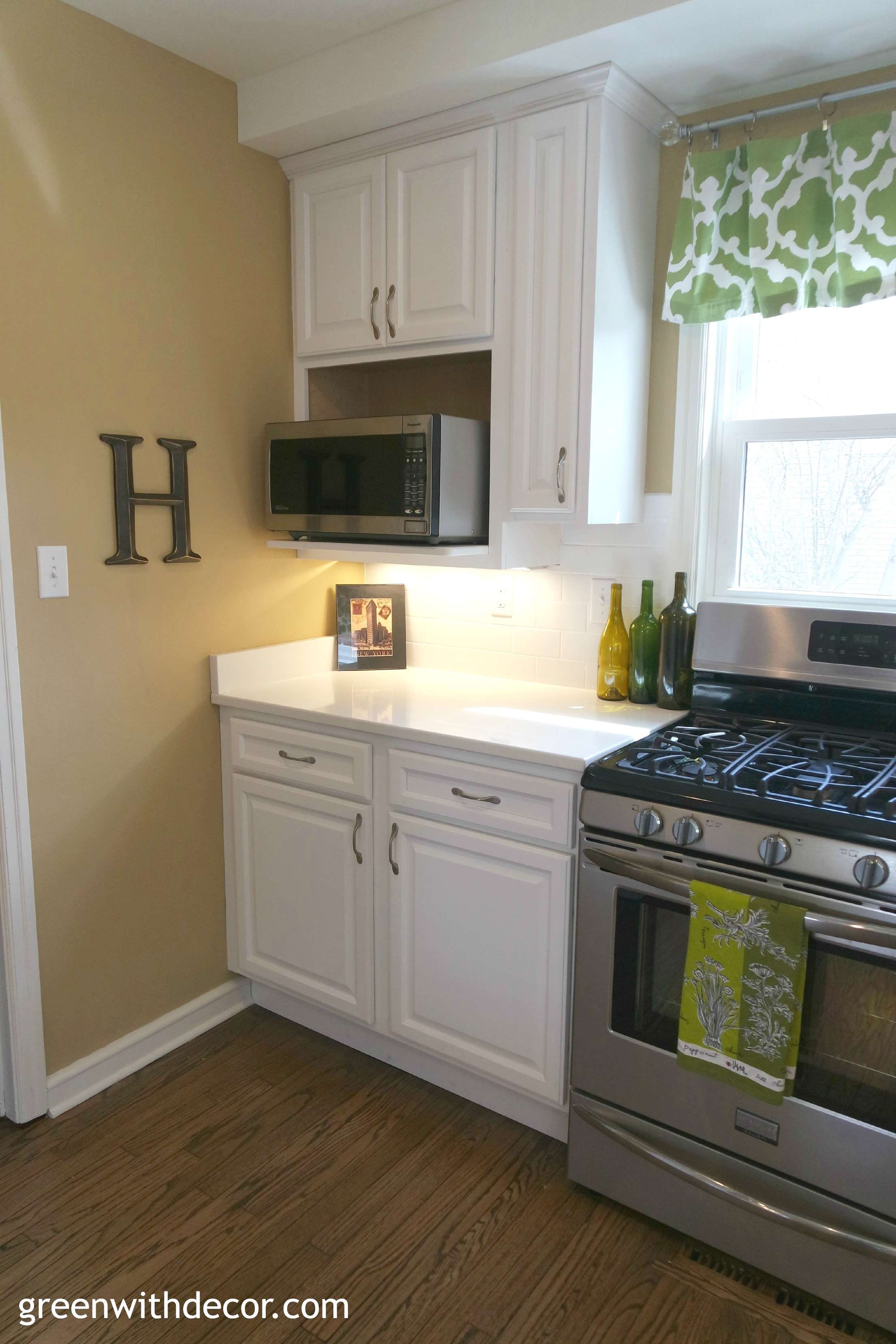 Kitchen layout
But, given the layout of our kitchen, we wanted switches for the main kitchen lights (lights over the middle of the kitchen and the stove) near two of the entrances to the kitchen – so we could flip the lights on or off no matter which way we were coming into the kitchen. I'd definitely recommend this.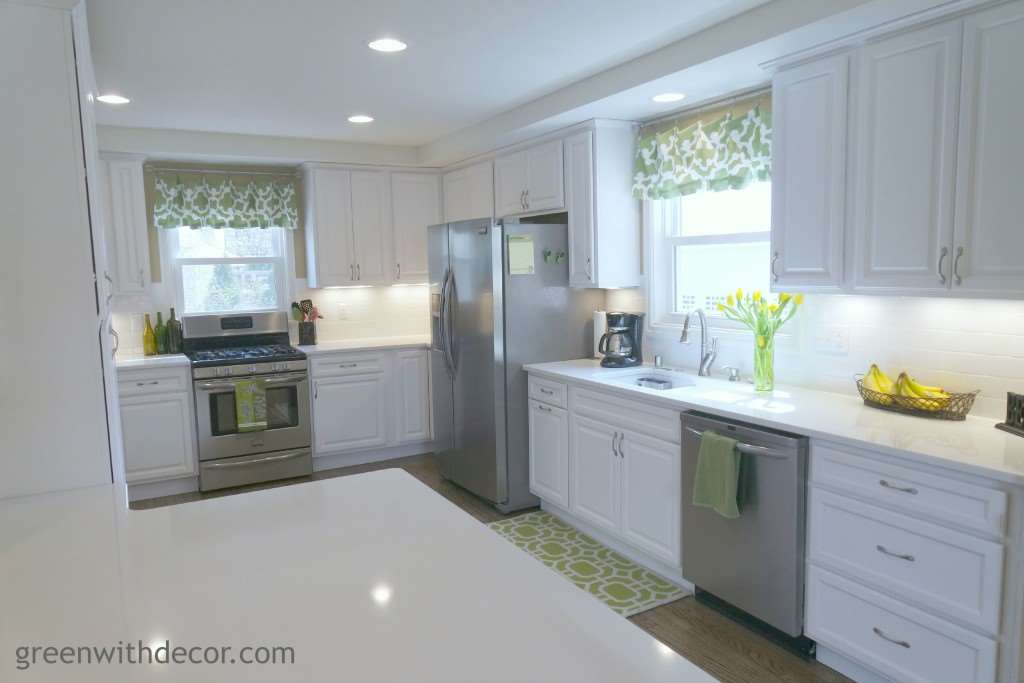 Fridge | Curtain rod | Window valance | Faucet | Dishwasher | Cabinet hardware
The can light over the sink was on its own switch to make it easy to flip that one on or off when we're working at the sink (washing dishes and all that fun stuff!). I'd highly recommend this, too!
We put the can lights over the breakfast bar on their own switch. It's nice to have this option if you're just hanging at the breakfast bar with a glass of wine.
Think about how you're going to walk into a room
As for the dining area light, we really debated where to put this switch.
We could put it on the same switch plate as one of the main kitchen light switches (where the original switch for the dining room was), or near the entrance from the living room (not by any other light switches – which could be annoying it's on a side of the room by itself or could be good that we'd have a light switch on that side of the room, for when we came in from the living room).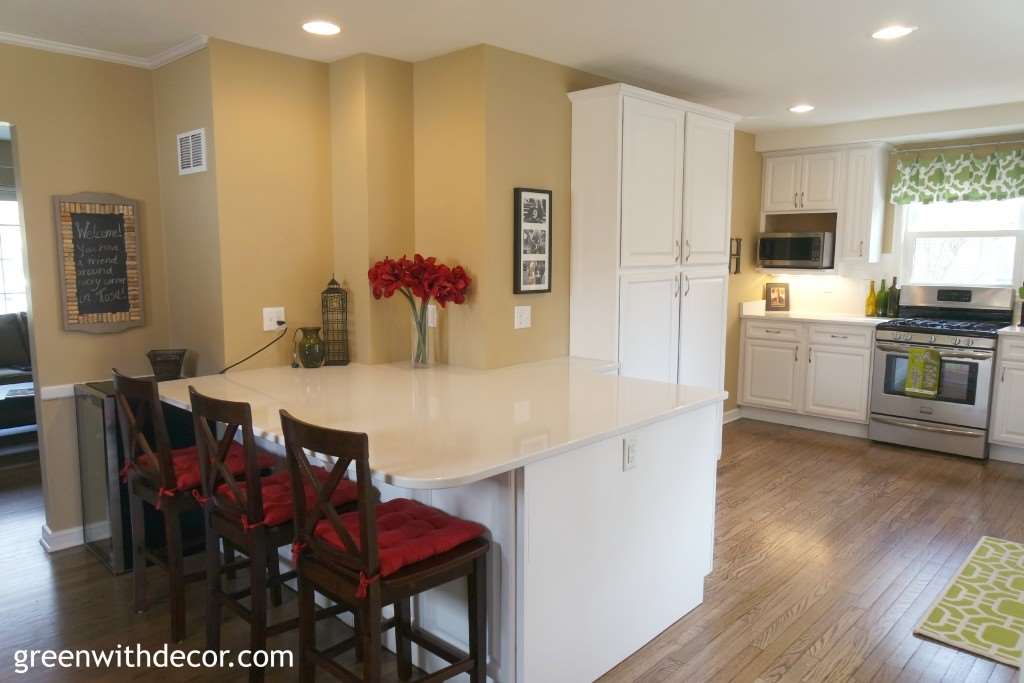 I was pretty decisive throughout the remodel but not with where to put a little light switch! I could not decide which way we were going to walk into that room since we didn't live in the house yet!
We ended up going with the light switch over on the living room wall all by itself.
Dimmer
We wanted a dimmer for these lights – I love having the option to turn down the lights, especially at night when you're just hanging in the kitchen.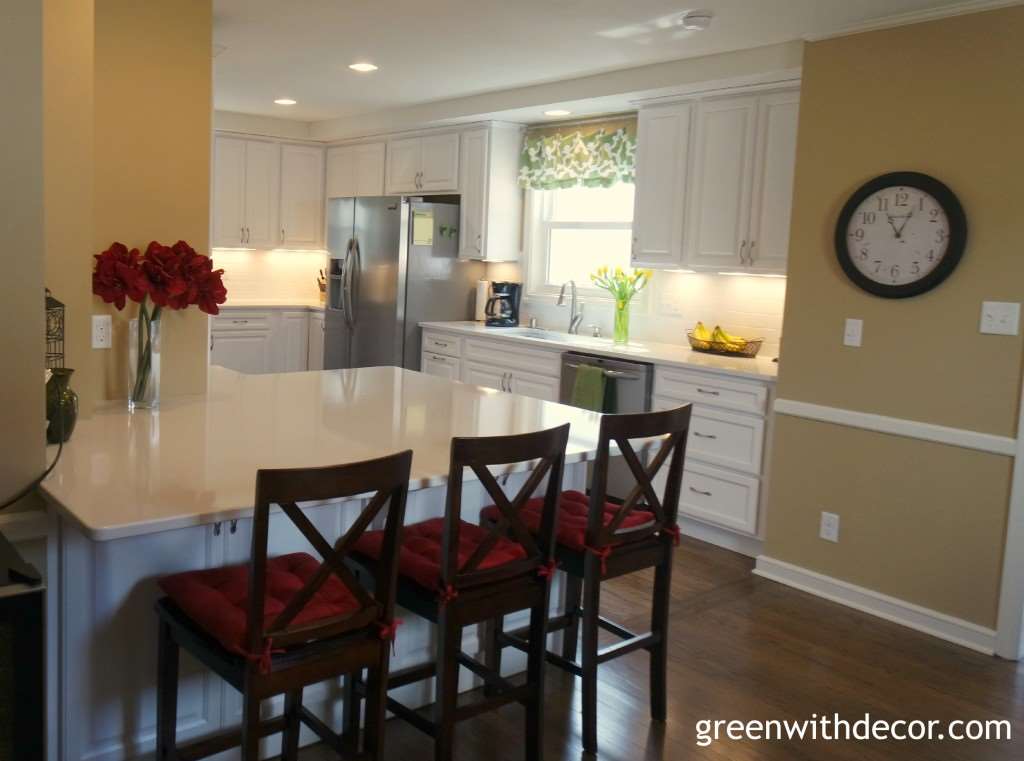 Do you have kitchen lights on dimmers? It's a nice feature!
Planning your own renovation?
Download my Kitchen and Bathroom Renovation Checklists so you can easily keep track of each step. Click one of the options below to download them.
If you're already an email subscriber, hop over to my free printables library to grab a copy. You can grab the password to the free printables library from the bottom of any of my emails.
If you're not an email subscriber yet, sign up here and then you'll have access to everything in my free printables library – enjoy! It's my little way of saying 'thank you' to everyone who subscribes and follows along.

Want to read more posts like this?
Follow along: Get my emails | Facebook | Pinterest | Twitter | Instagram | Google+
If you want to save this post for later, remember to bookmark it or you can pin it here: