Decorating a hallway shouldn't be hard. Easy hallway decorating ideas include painting the walls and adding some fun wall decor to give the space personality.
Hallways can be funny. Are they worth decorating?
It's not like you spend any time hanging in them, just passing through.
Well, when the walls are in need of a paint job, the answer is yes, definitely worth decorating. Or at least painting. But hanging some wall decor is always fun, too and can make such a difference.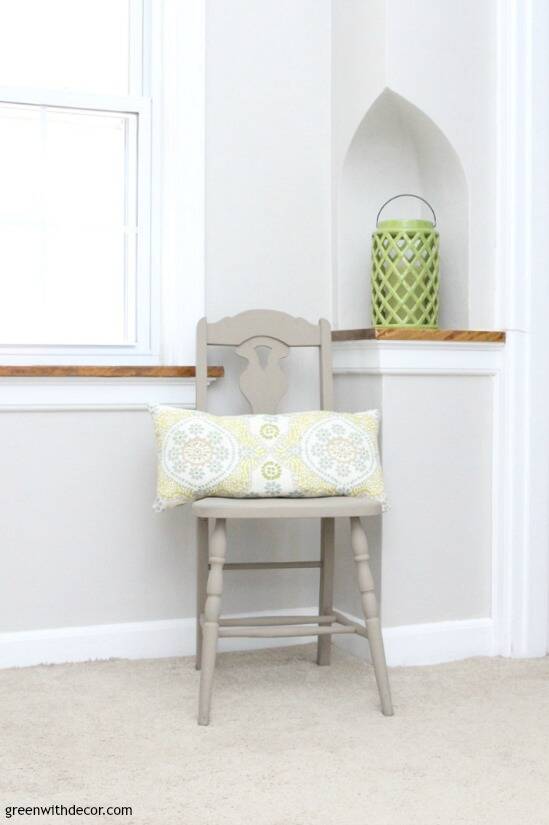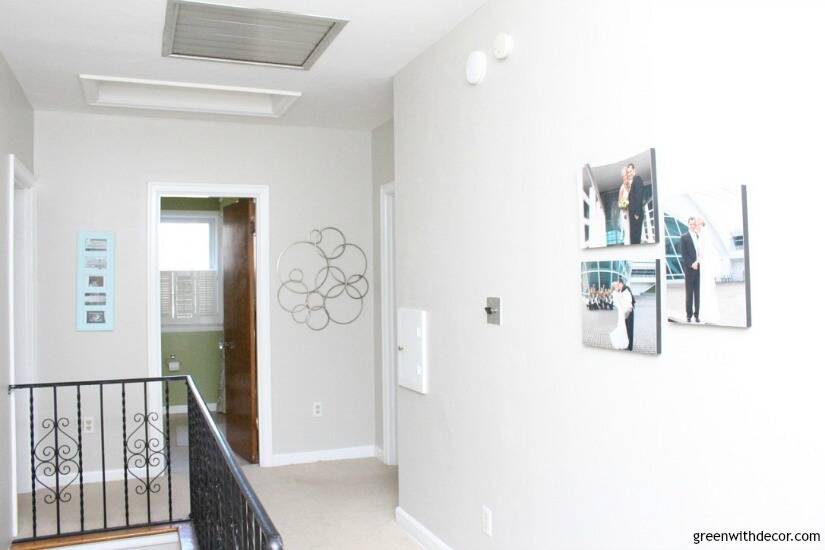 Our upstairs hallway at the rental originally looked like this: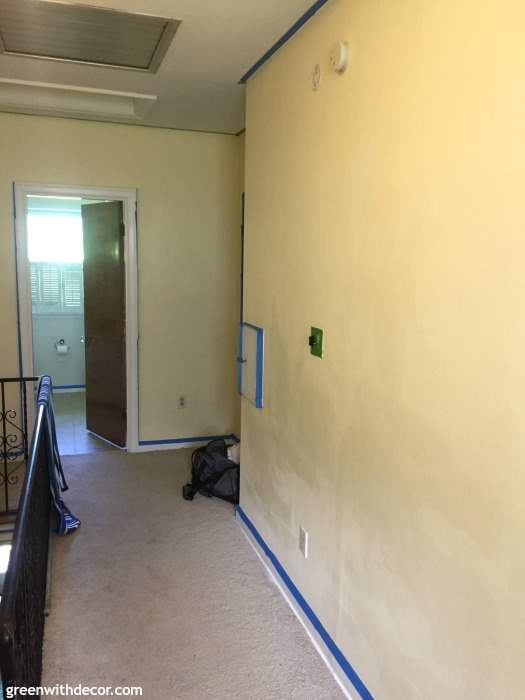 Oy yellow, am I right?!
And one more before and after for fun: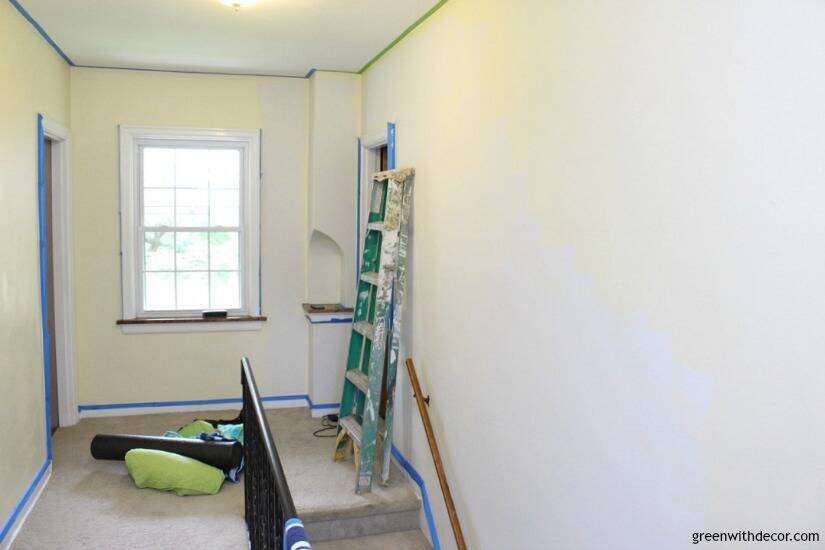 This post contains affiliate links. This means if you click the link and buy something, I may receive a small percentage of sales at no extra cost to you.
I was immediately obsessed with that old telephone nook. I love the green lantern in there since it's a good height for the space.
I reaaaaalllly debated buying this gorgeous bench for under the window because hello, it would be perfect, but I couldn't bring myself to buy a bench I know we don't really have a spot for in our Milwaukee house.
But it all worked out because I'm happy with this cute little setup we've got going on here.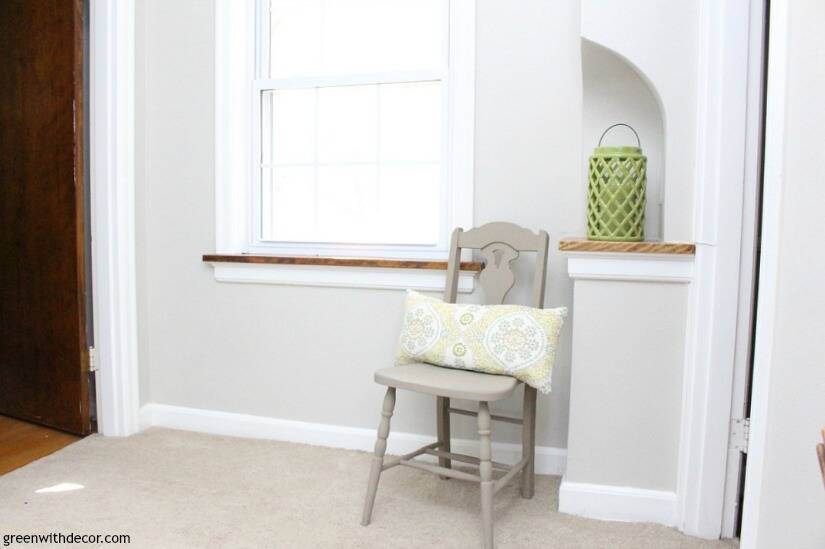 That chair was a $4 estate sale find (which we left for and promptly locked ourselves out of the house – whoops) that I painted, and that pillow was a DIY with extra fabric leftover from hemming these curtains.
I played around with the hallway at Christmas, too.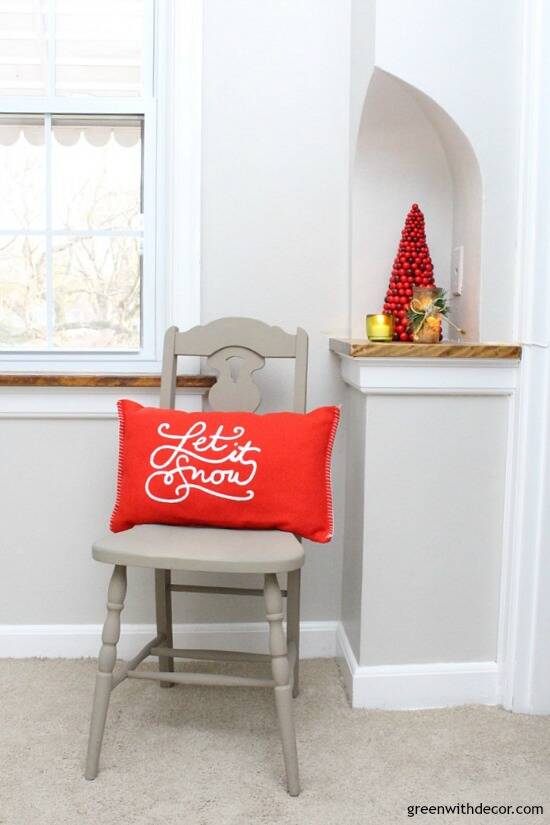 And let's talk wall decor. It's such an easy way to decorate a hallway. And it doesn't all have to go together! Use different pieces in different places to fill those blank walls.
Moving over opposite the stairs, we hung our wedding photos because I love them. 🙂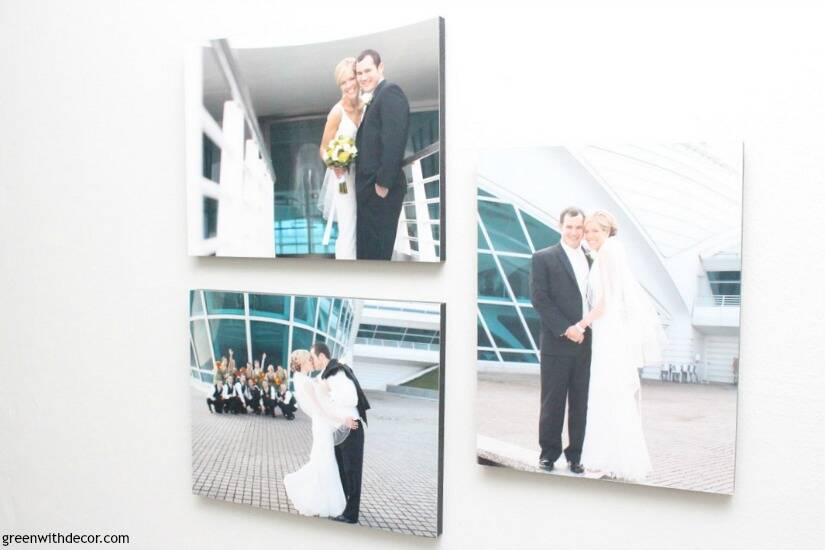 We hung the metal wall decor from our bedroom and the name sign that used to be above the wine fridge in our kitchen.
It's fun to move decor around – makes it feel brand new!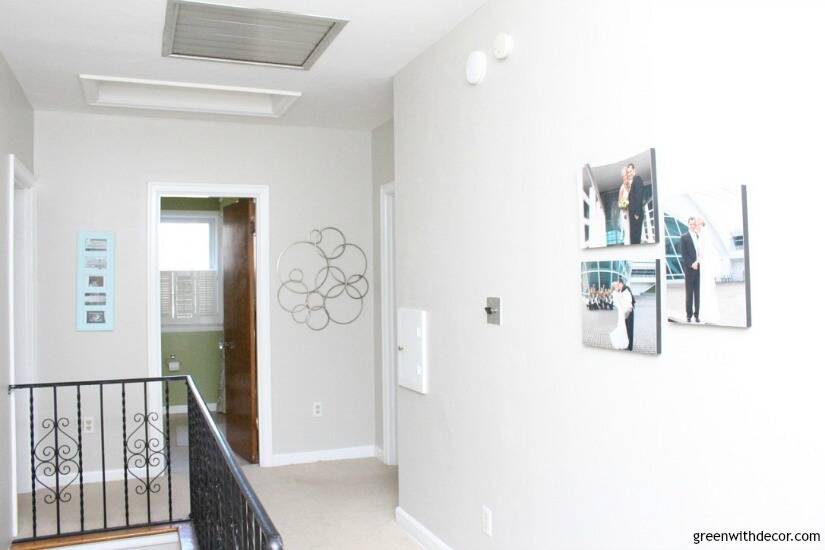 Well this isn't actually the exact same picture frame as before since we need room for another name for our newest family member!
We don't have a name picked out yet, but the cutie ultrasound looks pretty great in there now.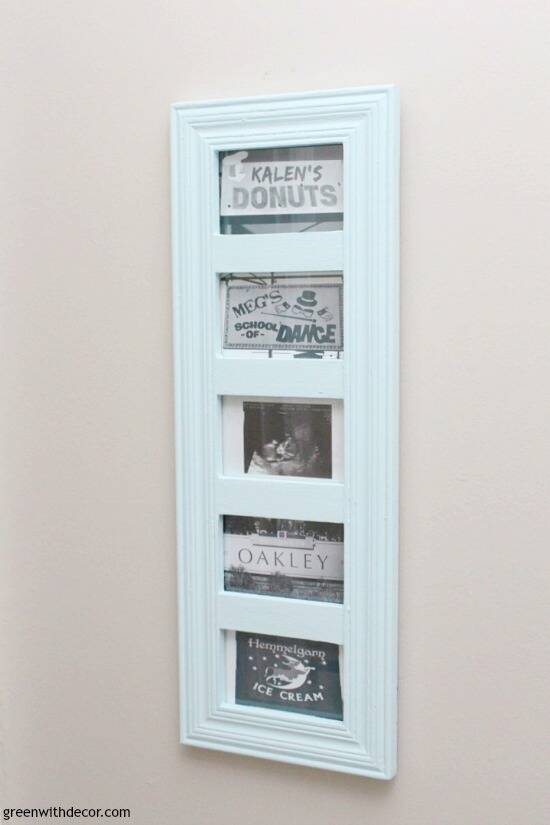 If you've ever looked for a 5-opening picture frame, you know how hard it is to find one! I couldn't find anything. I looked EVERYWHERE.
I ended up finding this one at TJ Maxx (further proof that a trip to TJ is always a good idea). It was gold and white, but I painted it blue (Icicle by Country Chic Paint) so it would pop off the gray wall.
GET THE LOOK:
Since a popular question I get is "Where'd you get that?!," here are links to the same or similar sources: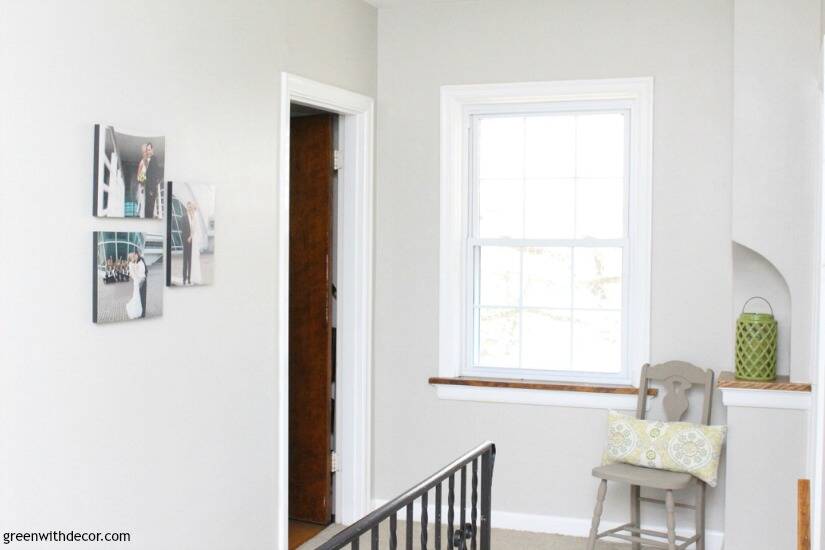 Have any other easy hallway decorating ideas? Do you go all out or mostly skip over it since it's a pass through? Or do you have a cute old phone nook, too? What do you use it for?
You can see all sorts of before and afters at the rental house here.
Remember to bookmark or pin this post if you want to save it for later!


Pin it!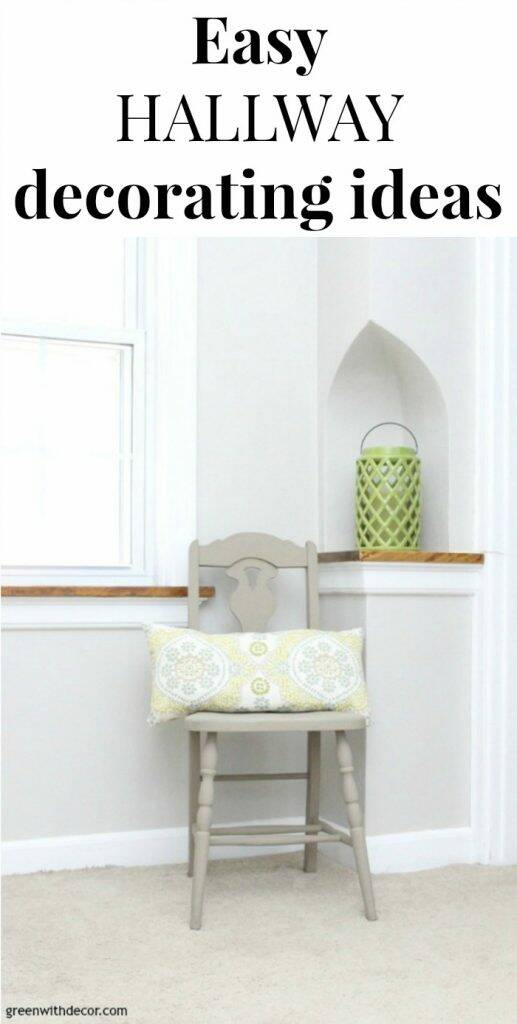 Want to read more posts like this?
Follow along: Get my emails | Facebook | Pinterest | Twitter | Instagram