Looking for more throw pillows? aren't we all! Make a throw pillow from placemats with this easy tutorial.
Sometimes DIY project ideas strike me in the weirdest places. Like the clearance aisle at Target.
I saw these blue placemats and thought they'd make for a great pillow.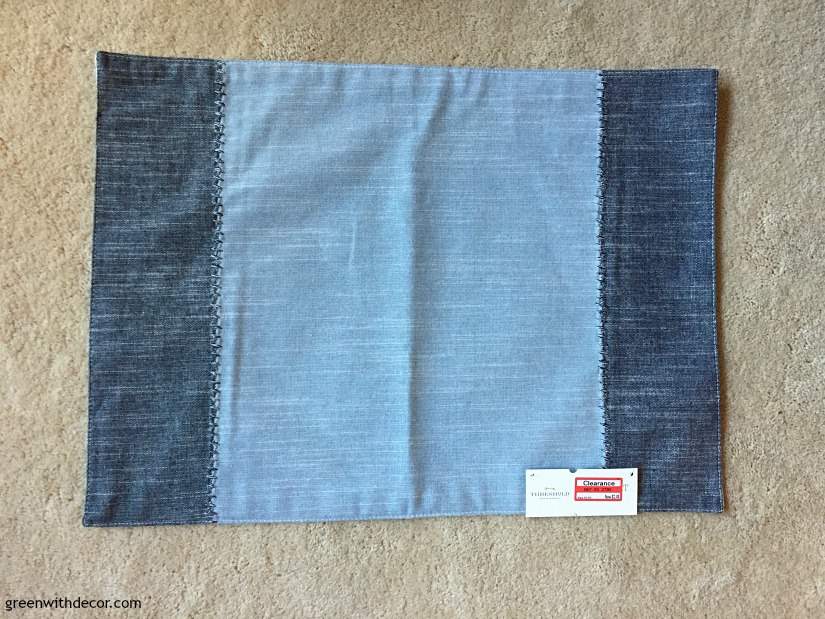 And don't they?!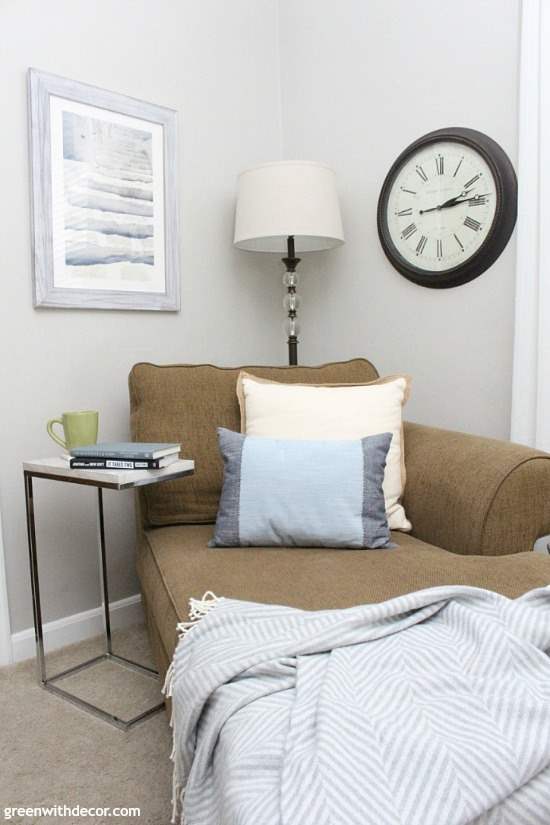 As a back story, we bought a new comforter for our bedroom, and it came with a couple of throw pillows I wasn't crazy about.
So I figured I'd set them aside and find or make pillow covers for them. Well one down, one to go!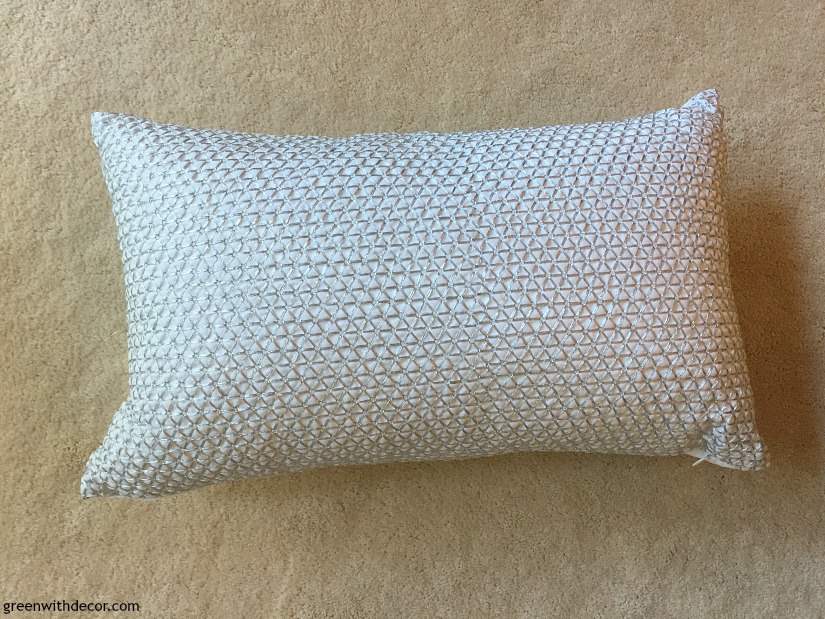 This post contains affiliate links. This means if you click the link and buy something, I may receive a small percentage of sales at no extra cost to you.
Supply list:
Pins
Needle
Thread (be sure the color coordinates with your placemats)
How to make a throw pillow from placemats:
1. Put placemats back to back with right sides together, so the design is showing on the inside, making sure any patterns/lines match up at the seams.
2. Pin the outside about a half-inch in on three sides.

Put pillow form inside to see how the size works. If needed, adjust the pinning to fit the pillow form.Then take the pillow form out.
3. Stitch around the three sides.
You can hand stitch or use a sewing machine. The placemats I picked were kind of thick so hand stitching made more sense.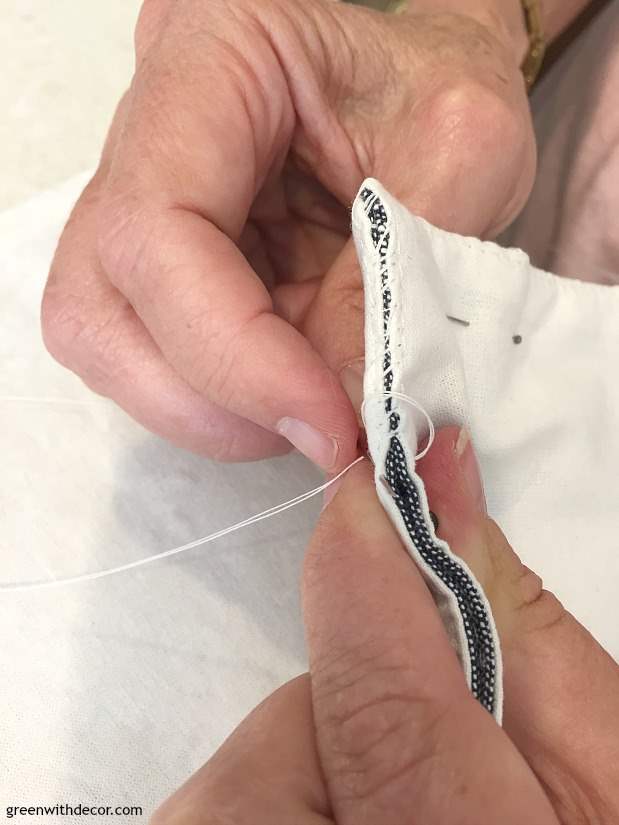 Put the pillow form back in and add extra stuffing as needed.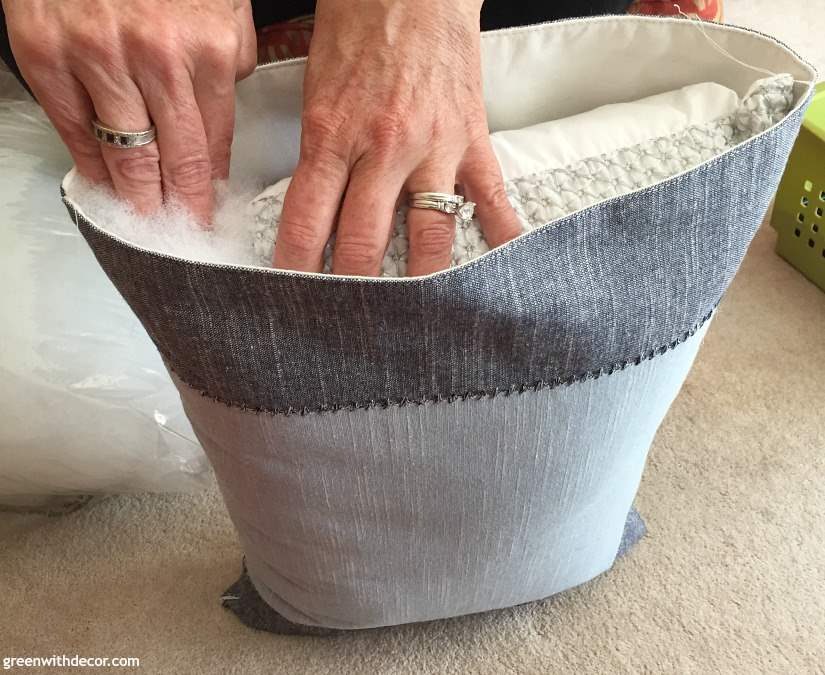 Then fold the open ends of the placemats tightly around the pillow form and pin together.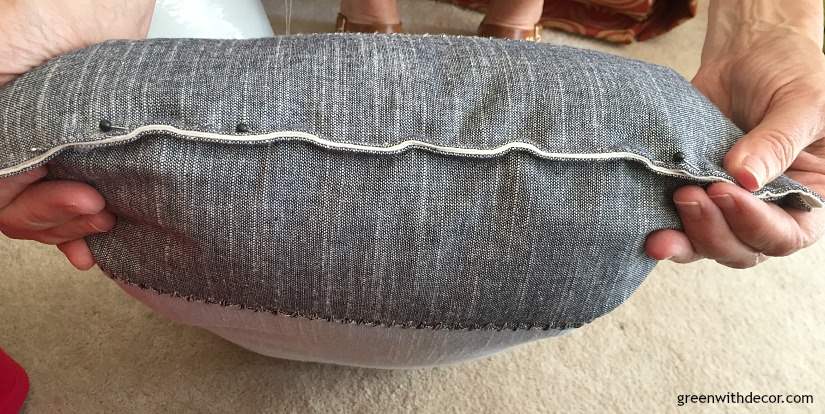 Stitch the last side closed and you have a new pillow!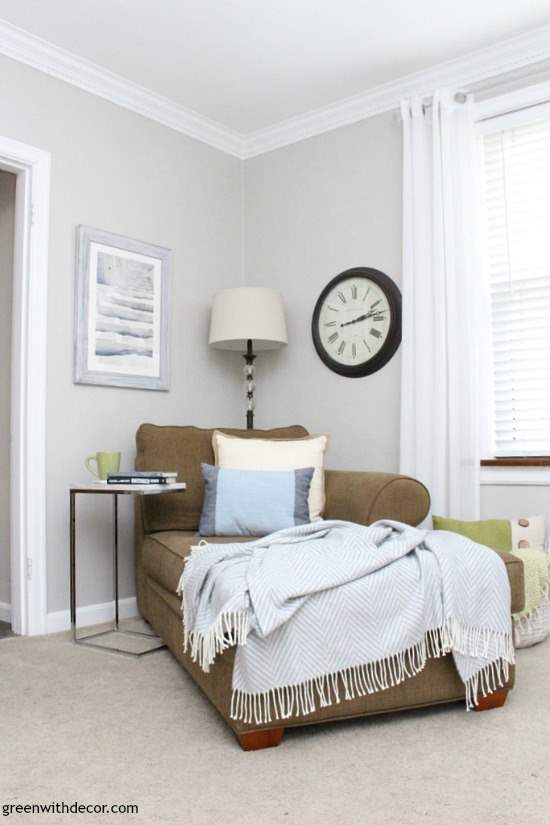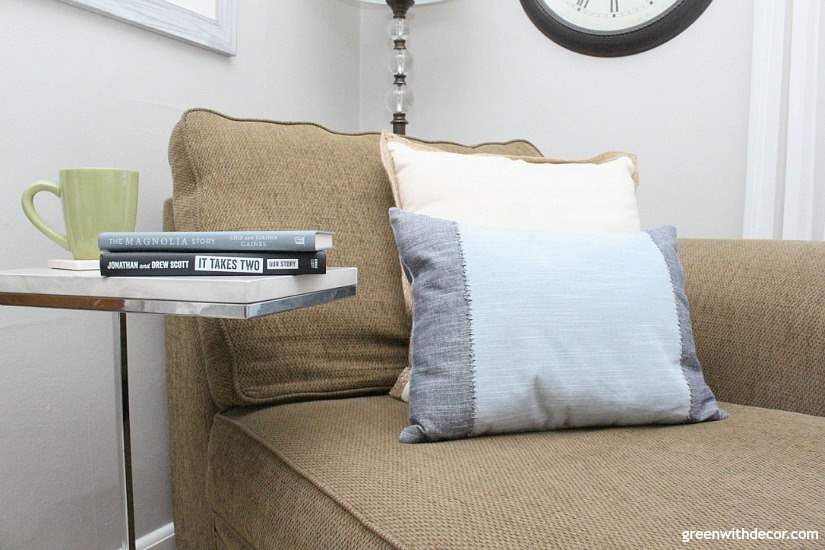 GET THE LOOK: Side table | The Magnolia Story | It Takes Two | Chaise | Cream pillow | Wall art | Floor lamp | Curtains
This living room is slowly but surely coming together.
You can catch up on all the design plans and projects at the links below. I'm just finishing up painting a fun piece to use as TV stand, and then I *think* we can call this room finished.
Do you have a throw pillow obsession, too? Ever made a pillow from placemats?
Remember to bookmark or pin this post if you want to save it for later!


Pin it!