Paint makes such a difference, and these 10 home improvement painting projects are easy to tackle in a weekend!
Finding yourself with some extra time on your hands? Or looking for some weekend projects to tackle while you're hanging at home?
We've painted basically every surface in our house by now – walls, doors, trim, tables, chairs, dressers, shutters, the list goes on.
(If you're interested in furniture makeovers, you can see them all in the furniture makeovers archives.)
Today I'm rounding up a bunch of home improvement painting projects that are easy enough to tackle in a weekend, and they each make SUCH a difference!
Gotta love paint!
Home improvement painting projects:
Click any of the links to go right to the DIY tutorials.
Painting walls is a relatively easy, cheap way to change the look of a whole room. We've painted every room in our house (some multiple times), and a paint sprayer is a fast way to get the project done.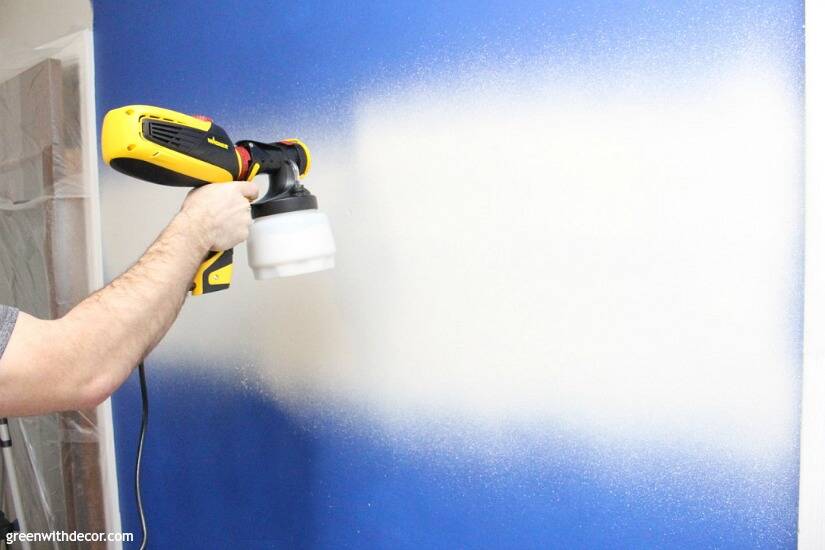 Or if you want another way to paint a room, paint rollers are a good option, too.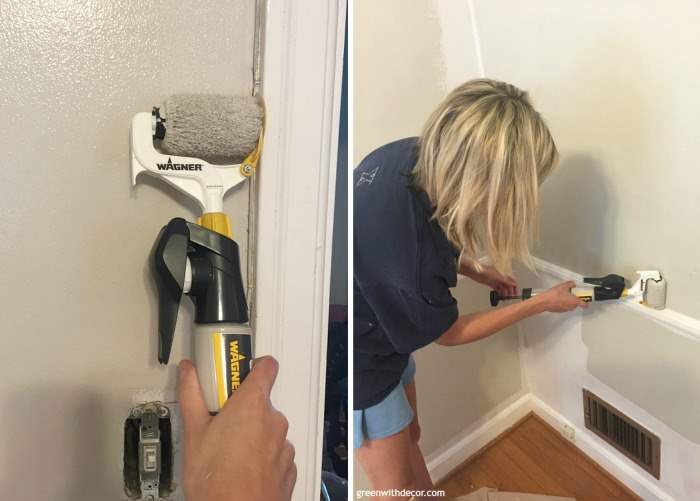 I painted both our front and side exterior doors last year, and I can't believe I didn't tackle them sooner! I hated that red door for YEARS, and now I love the new look!
This tutorial is written about our exterior doors, but you could follow it for any paneled doors.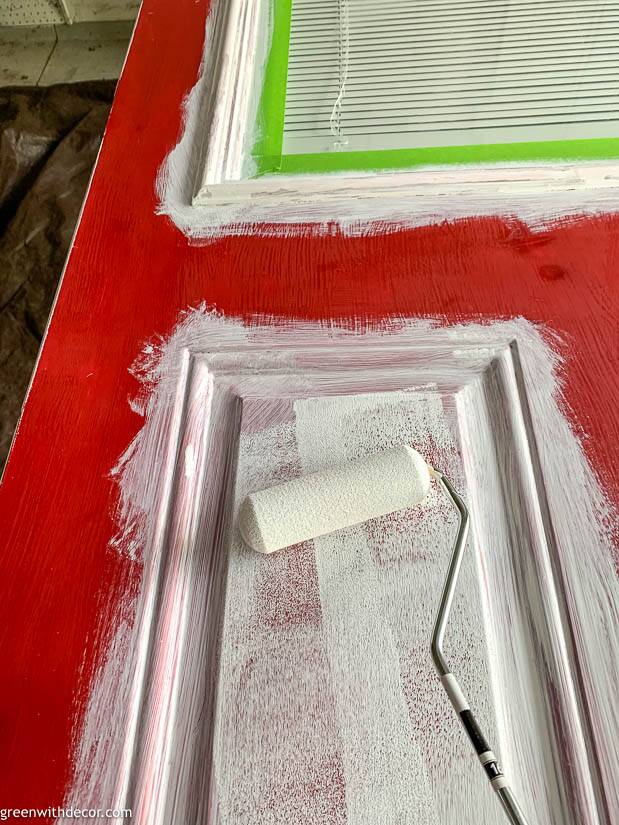 Painting a flat door is EASY because you're not dealing with any trim or raised paneling. Follow my tutorial to get a flat door painted quickly!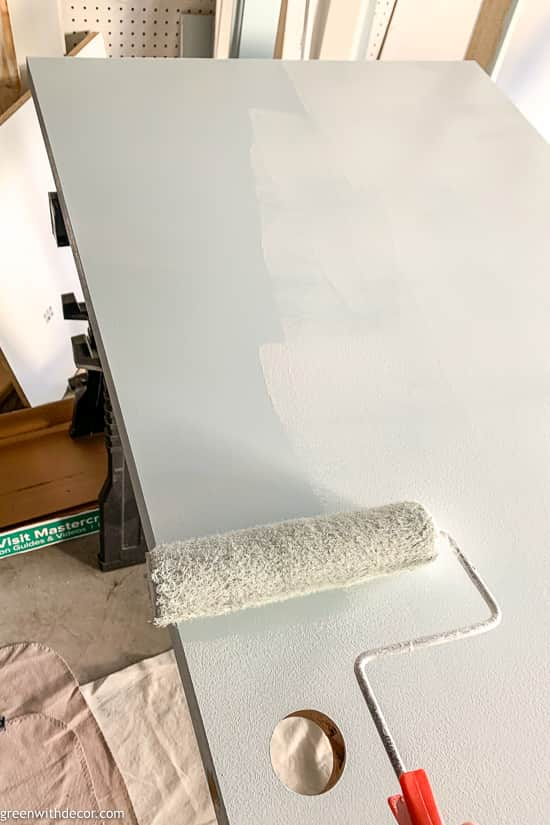 I painted our shutters last year, too. It was the year for exterior painting projects!
Painting shutters with a sprayer went fast, and I love the new color! Paint makes such a difference.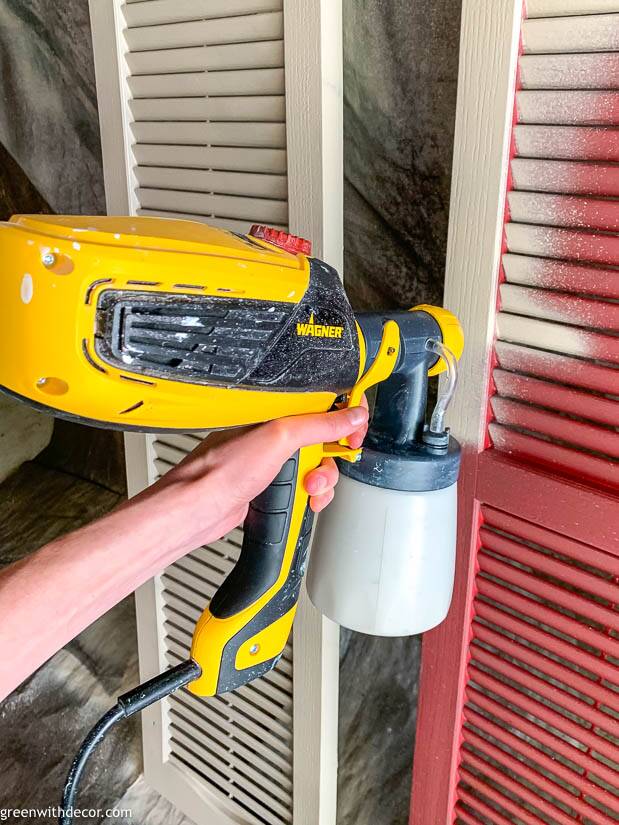 Painting our pocket doors between our dining room and family room was on my to-do list for way too long, too before I finally got to it. And the new white paint color makes such a difference!
This tutorial is written about our pocket doors, but you could follow it for any flat doors like these.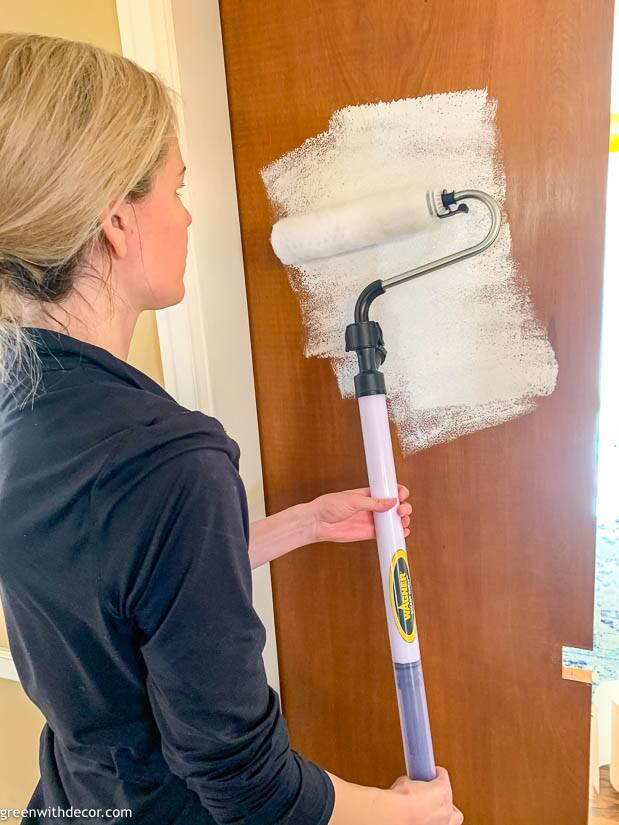 I love white trim everywhere , and painting our banister brightened up our stairwell! Such an easy project!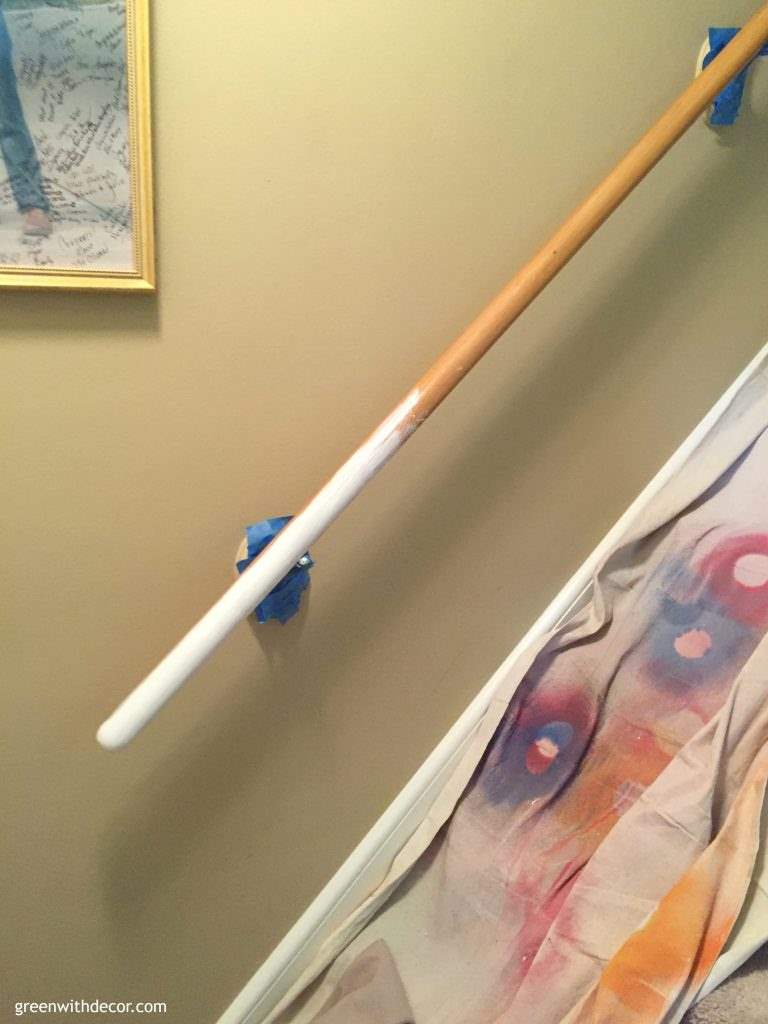 This is a project my mom and I tackled at my parents' house, and once again, paint make such a difference! And this is probably the simplest painting project on this list!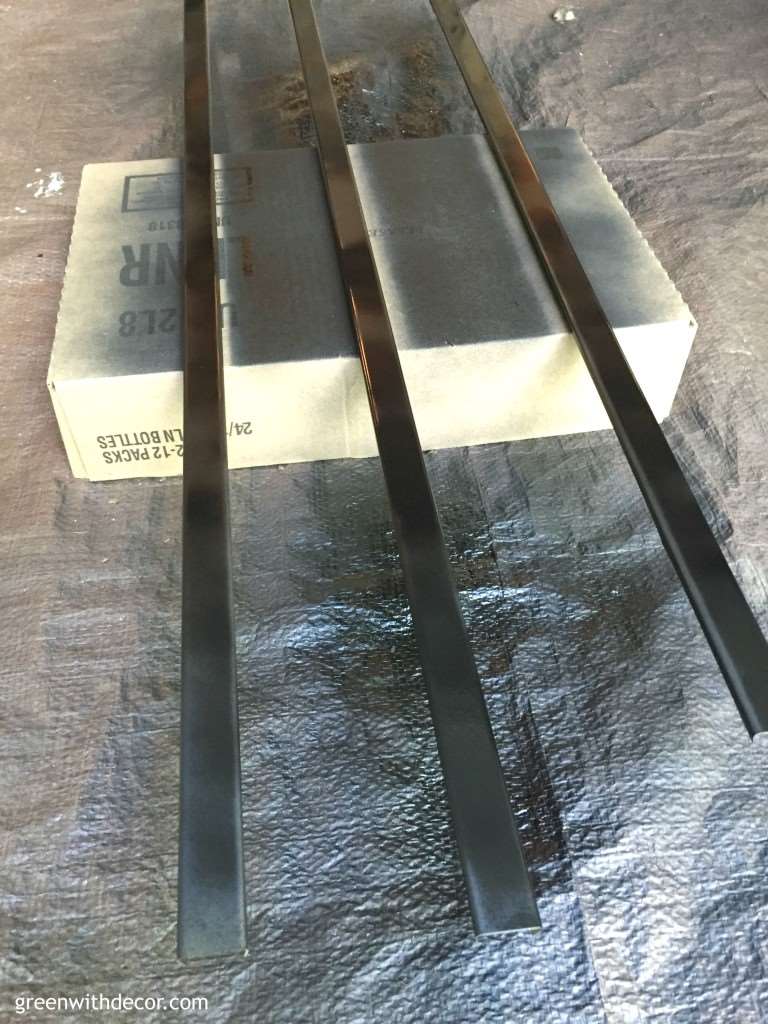 Obviously this one is specific to those who actually have a metal railing somewhere, but if you do, paint it!
Ours was rusty and in desperate need. It looks SO much better now!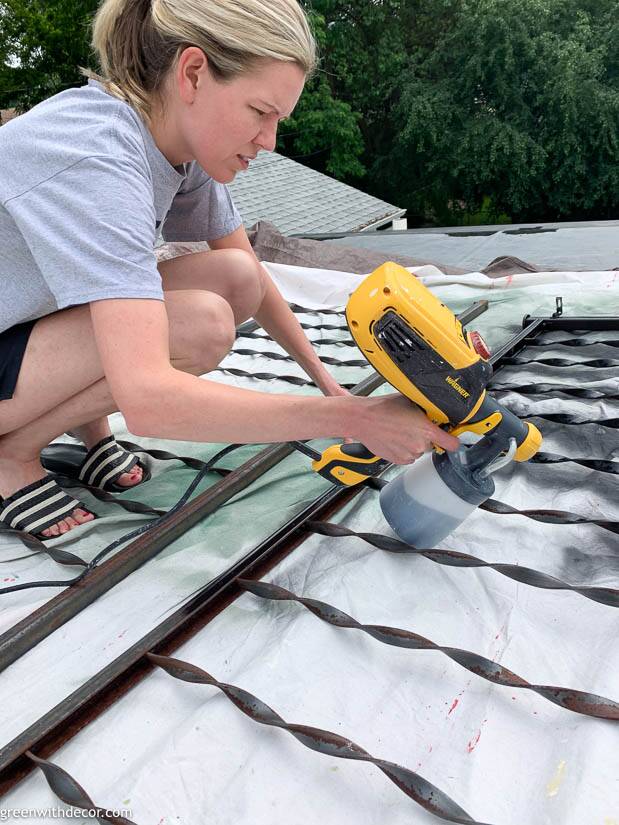 A perfect project as the weather finally warms up. Giving garage walls a fresh coat of paint freshens it right up!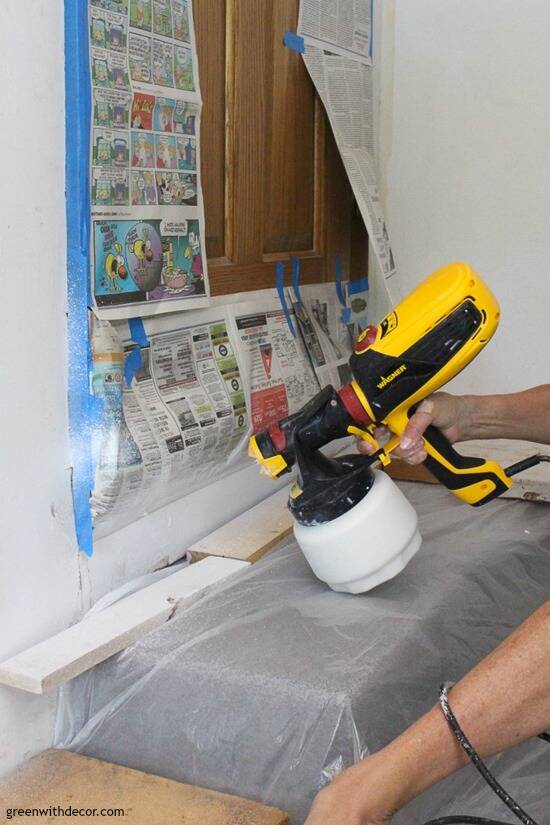 Painting trim makes such a difference in the overall look of a room. Check out my tips for prepping trim, when to prime, painting trim over carpet and more.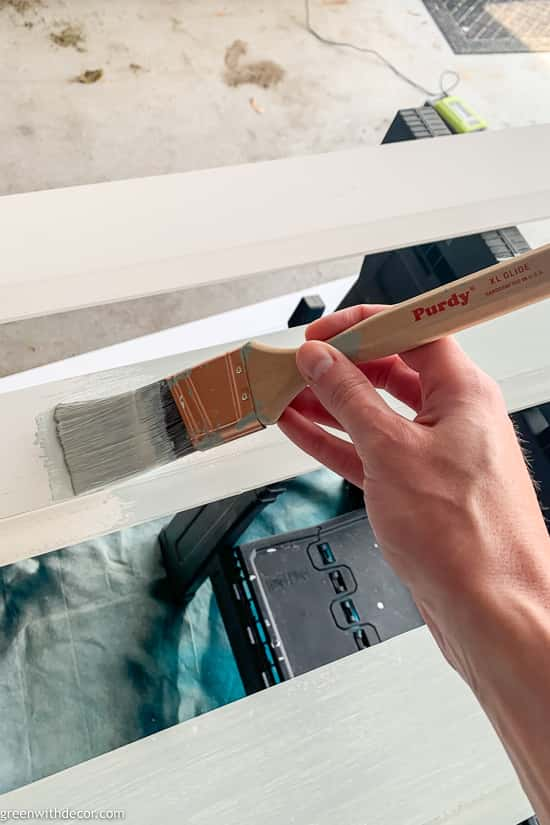 It's amazing what paint can do!
Which painting projects are on your list?
Remember to bookmark or pin this post if you want to save it for later!

Pin it!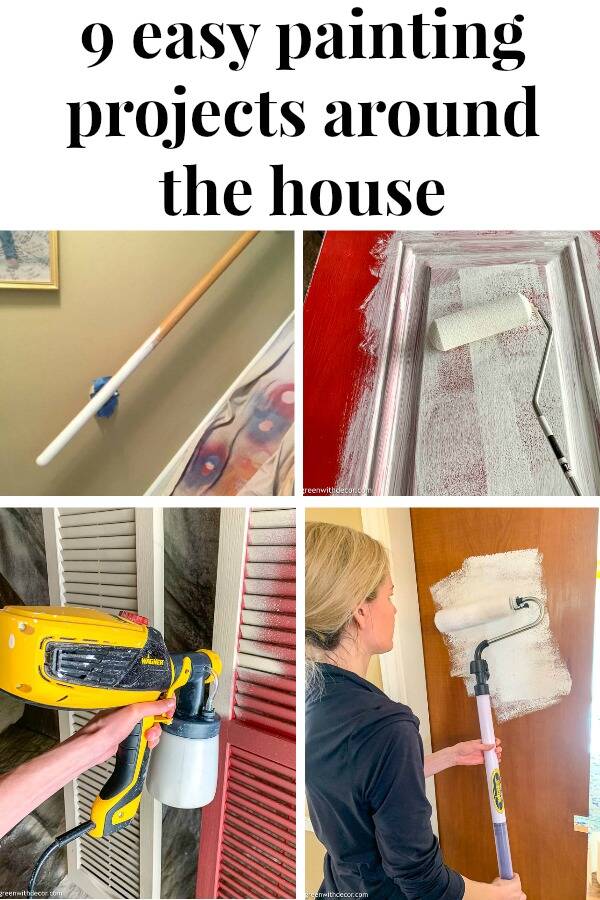 Want to read more posts like this?
Follow along: Get my emails | Facebook | Pinterest | Twitter | Instagram