I'm not the biggest Valentine's Day person. We typically stay in, the restaurants are always so crowded.
Plus at home you can eat as many pink and red M&M's as you want . 🙂
I do love me some pink though even though I never really use it around here. It just seems kind of girly, but I'll use Valentine's Day as an excuse to add some pink to our farmhouse table. (I still can't believe we BUILT this thing!)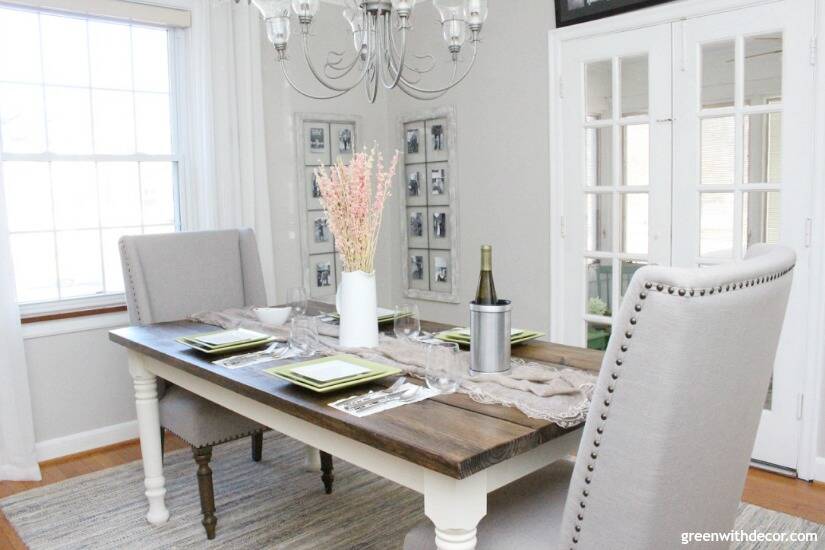 I kept this table suuuuper simple. Like so simple I think this could totally work for a spring tablescape, too.
If spring ever arrives.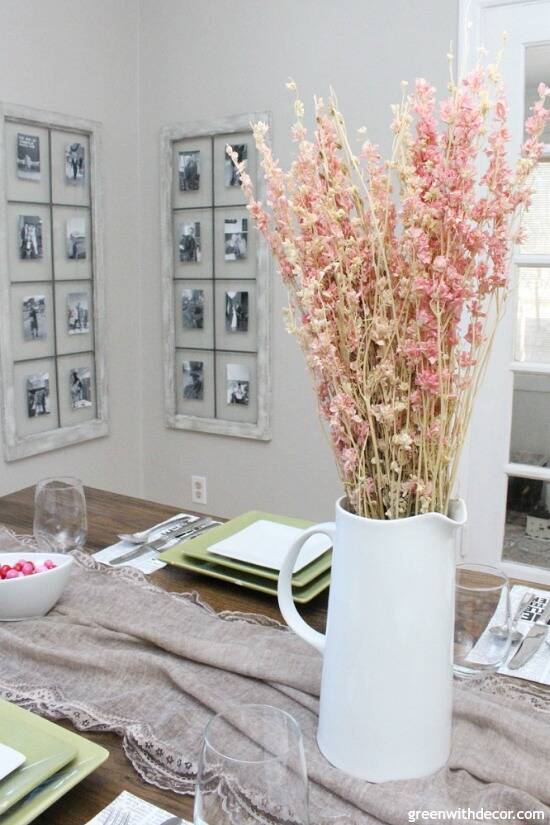 This post contains affiliate links. This means if you click the link and buy something, I may receive a small percentage of sales at no extra cost to you.
So my scarf as a table runner thing is a great idea, IF your scarf is long enough. I grabbed a couple of my pink scarves, but they were too short and looked funny, so I went back to this lace brown scarf I used for a Christmas table runner.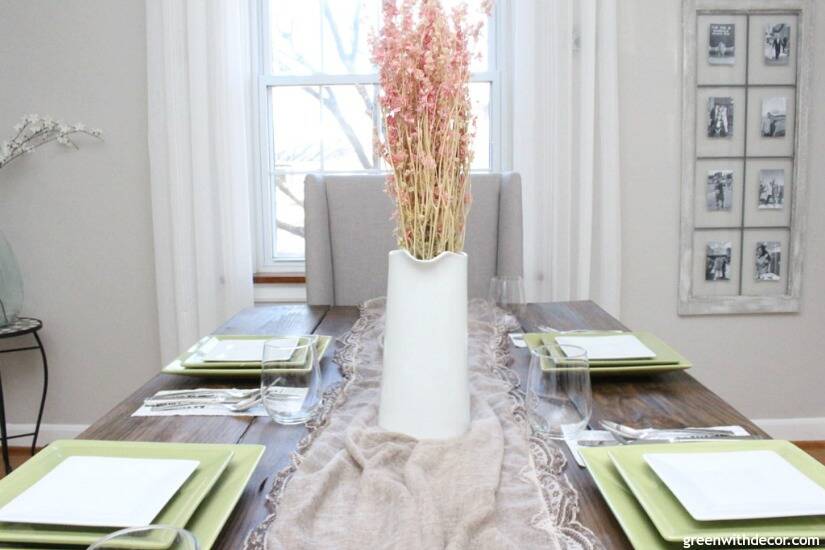 I plopped some dried pink flowers in this white pitcher, and then with the wine and M&Ms, called it a day. I mean wine and chocolate, what more do you need?
Oh, well, maybe a wine cooler to keep your wine cold.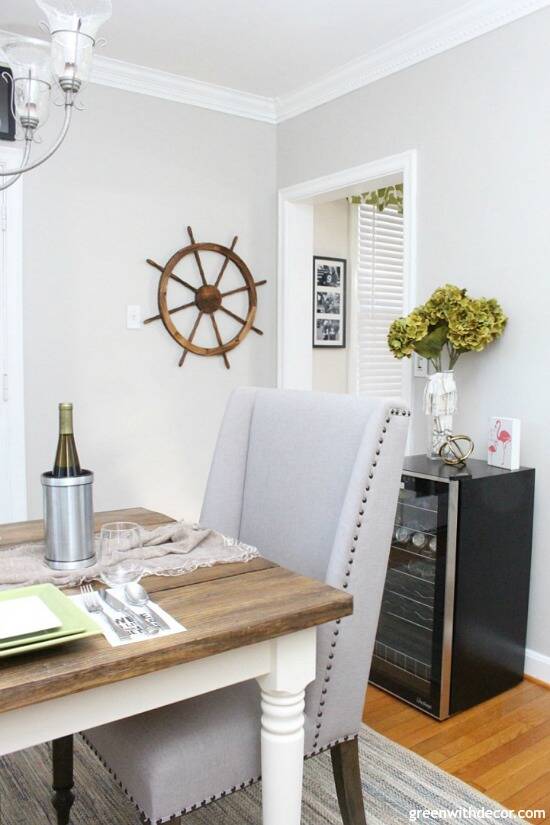 I added this little flamingo sign to the top of the wine fridge. Isn't it cute?! I just love flamingos haha.
Thought it was perfect for Valentine's Day. (You can see more fun flamingo accessories here.)

If you've been following along with the dining room makeover, you may notice we've made some progress!
I looked at a lot of area rug options (all under $250!) and made a decision!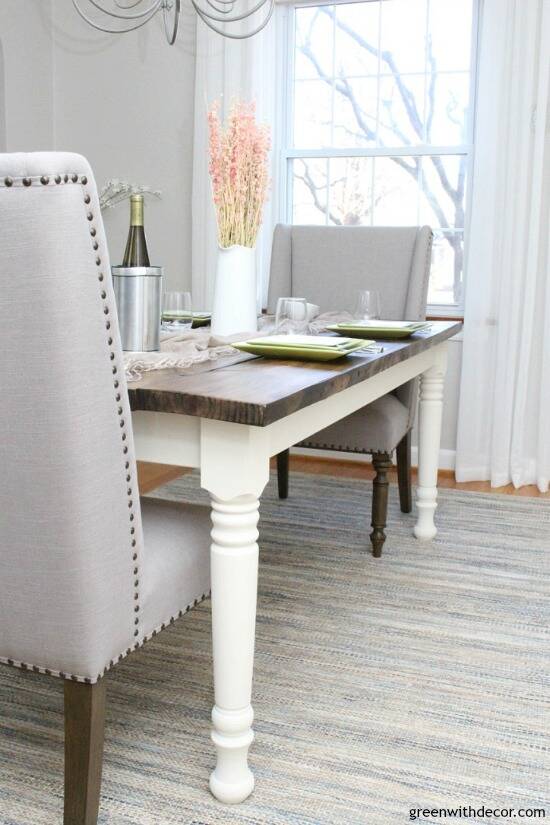 I love this rug! It's a little off center in here since my desk is in the corner.
And the light fixture is a little off, too, but we're renting so we'll just pretend.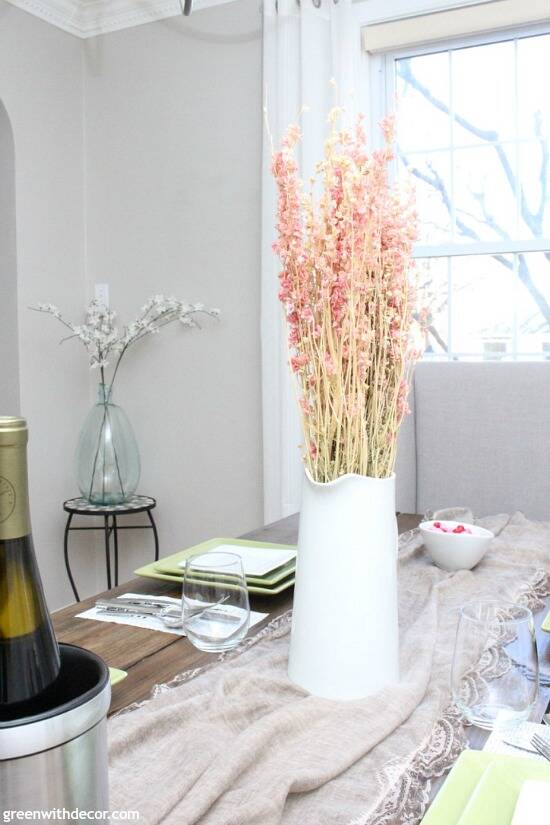 If it would just warm up a bit, we might be more tempted to go outside and finish building the benches. Stay tuned.
Guess I'll just stay inside and finish the M&Ms.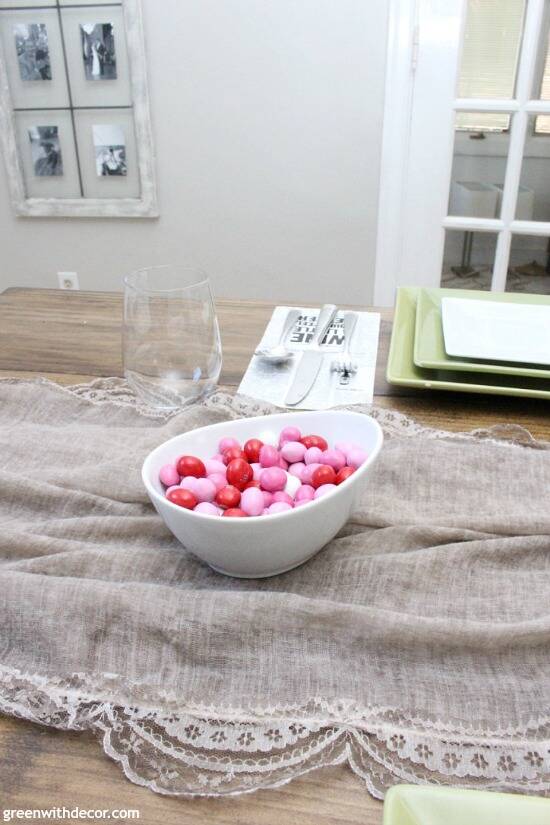 What are your Valentine's Day plans? Stay in or go out for a fancy dinner?
GET THE LOOK:
Since a popular question I get is "Where'd you get that?!," here are links to the same or similar sources:
Do you go all out for Valentine's Day or just go for the easy tablescape and chocolate, too?
And be sure to check out this post for free printable Valentine's Day art!
Remember to bookmark or pin this post if you want to save it for later!


Pin it!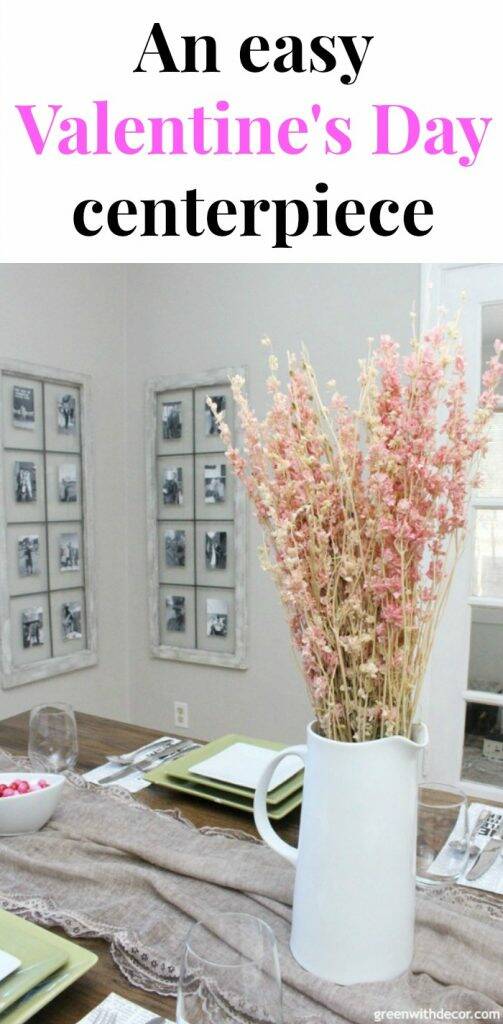 Want to read more posts like this?
Follow along: Get my emails | Facebook | Pinterest | Twitter | Instagram