Ready for the painted living room reveal? It's so good!
We went with Agreeable Gray in here, just like in the foyer, and the color is gorgeous.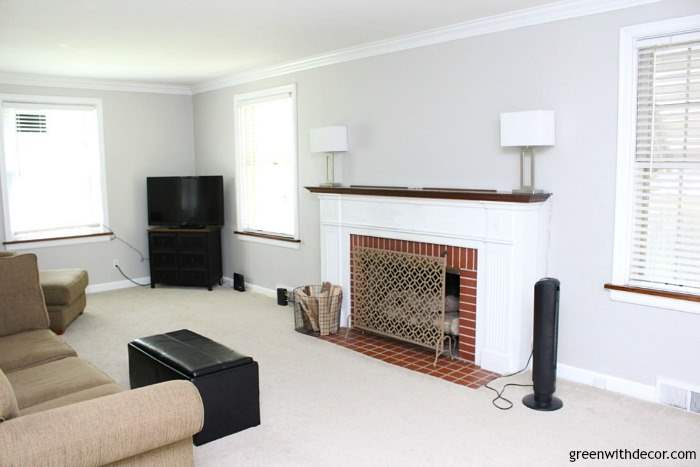 Here's a reminder as to how this room started: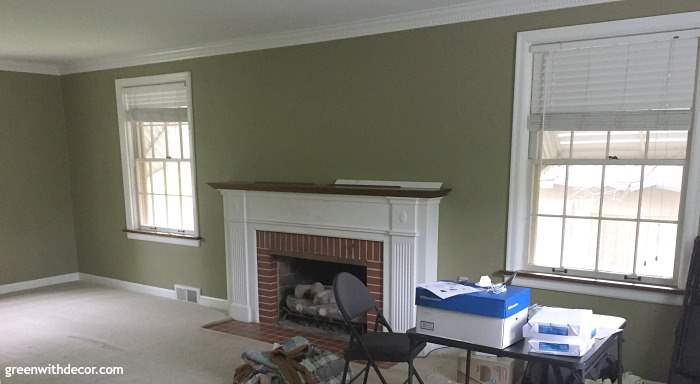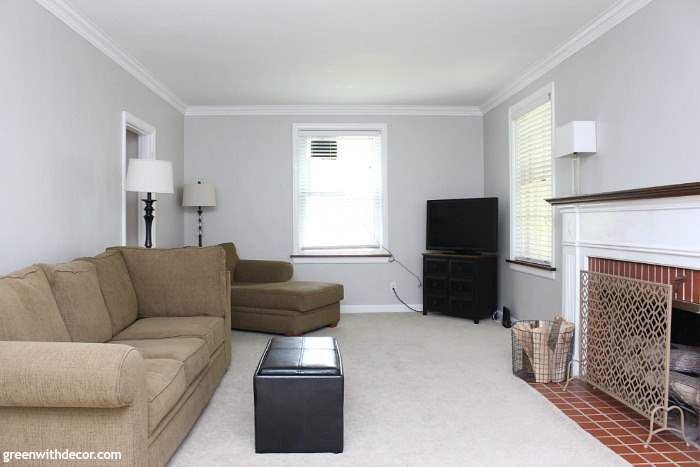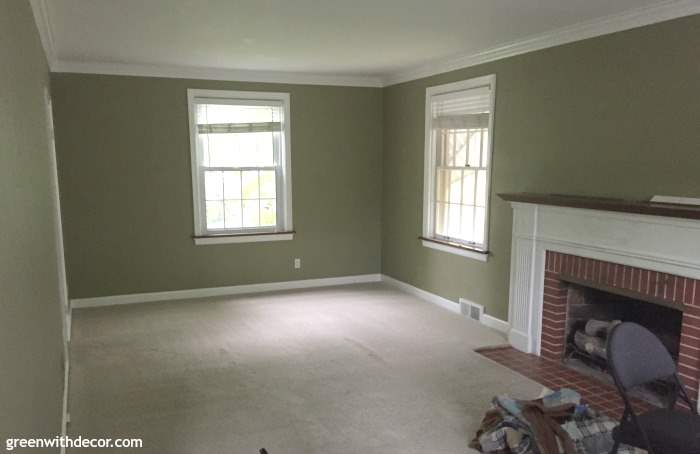 Spoiler, our living room was a hot mess while we were painting.
Painting around furniture and a bunch of stuff you haven't unpacked yet is a bit of a challenge.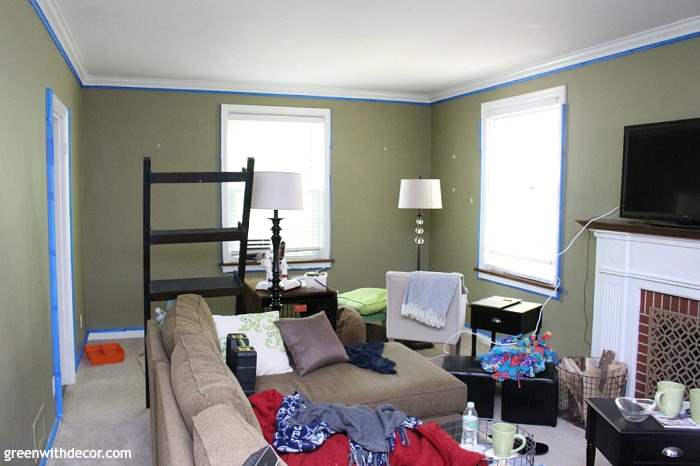 My brothers referred to that table in the corner as the 'lamp museum,' and had a few nice comments about my throw pillow obsession. 🙂
Whoops. #cantgetenoughpillows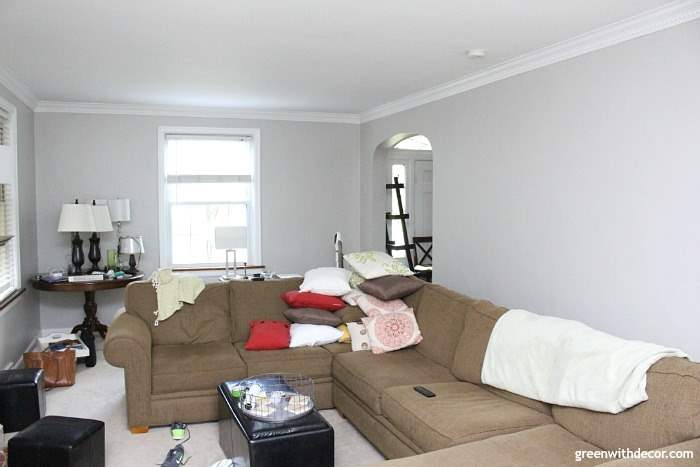 As soon as the primer went on, I was already obsessing over how much brighter it looked in here.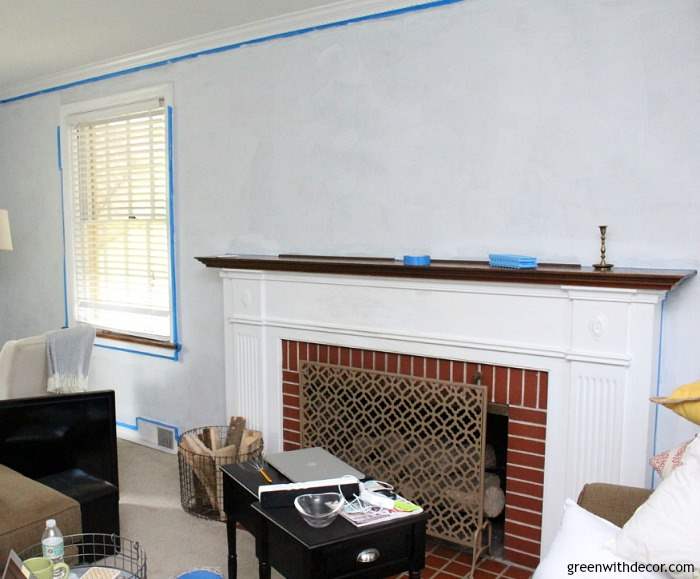 This post contains affiliate links. This means if you click the link and buy something, I may receive a small percentage of sales at no extra cost to you.
I ordered these curtains and these curtain rods.
They should make the room feel more complete and keep that light and airy vibe going in here.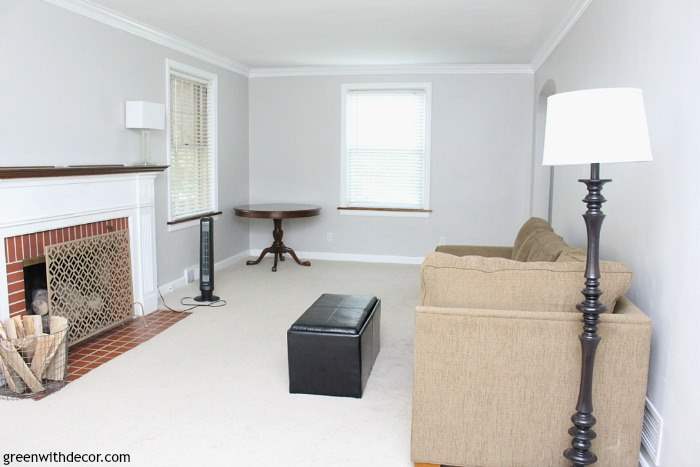 GET THE LOOK: Basket | Fireplace screen | Lamp shade
I need to figure out what to do on the big wall above the couch but haven't had much time to think about it yet.
(Update: See our coastal gallery wall here.)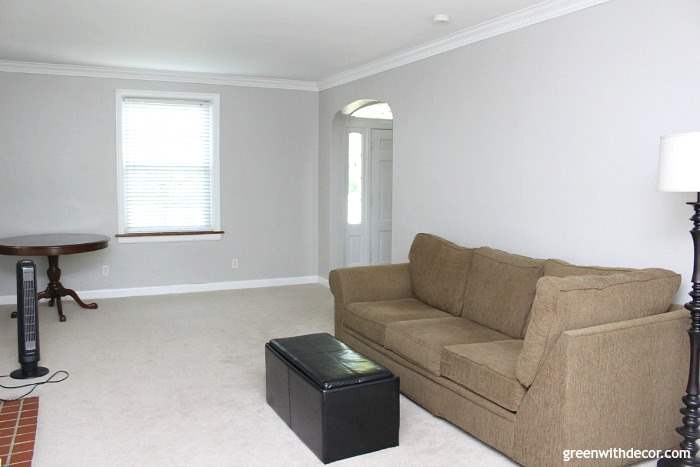 Obviously based on the pictures, we're playing around the furniture arrangement in here. It's always hard when you're working with pieces you already have, especially when you know you won't be in the space forever. More to come on that.
What do you think? Are you obsessing with gray paint right alongside me?
You can see a bunch of pictures of Agreeable Gray in just about every room in the house here or a list of our favorite whole house neutral paint colors here.
You can follow along with our living room progress here:
Agreeable Gray paint in the living room (you're here!)
Remember to bookmark or pin this post if you want to save it for later!


Pin it!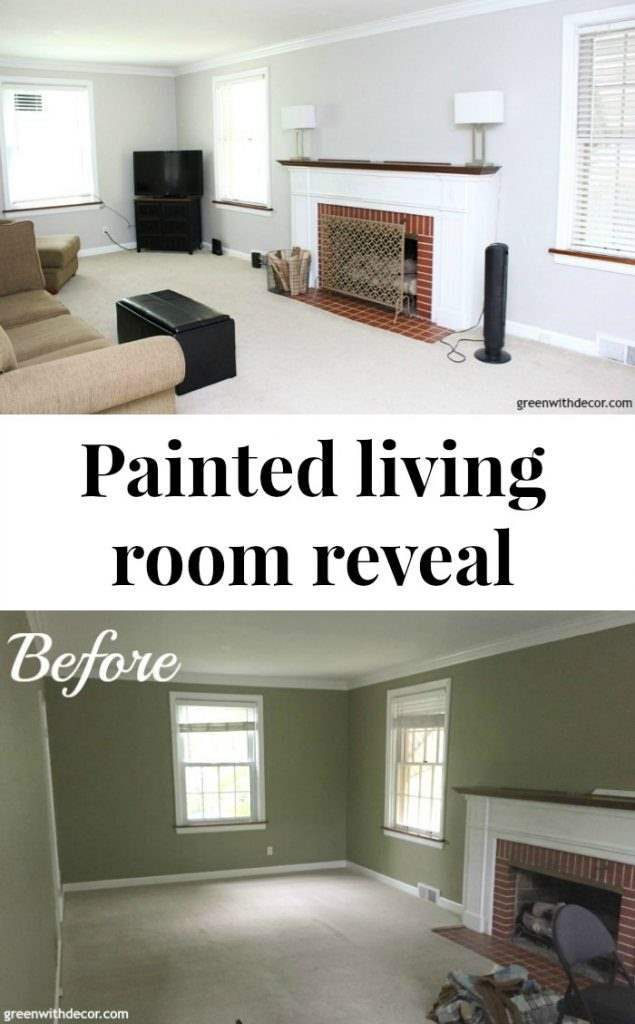 Want to read more posts like this?
Follow along: Get my emails | Facebook | Pinterest | Twitter | Instagram