We're just going to ignore the fact that it's supposed to SNOW in Wisconsin today and pretend it's spring out there, because today is my spring home tour.
I've heard it's warm in other parts of the country. So hopefully you lucky warm weather people enjoy these spring decorating tips!
As for you guys who are also still in winter temps, feel free to charge ahead and decorate your house for spring like I did. Even if you're wearing a scarf. (Spoiler alert: I am.)
I tend not to go as crazy for spring/Easter decorating as I do for Christmas or St. Patrick's Day, but I still like to add a few things to try to convince us that it's warm out.
Thanks to Steph from Casa Watkins for organizing the tours this week. Today's tours are all about traditional decorating, but there are eclectic, transitional and farmhouse tours this week, too, if those are more your thing. The full list of styles and home tours is below.
I'm sharing the living room and kitchen today. The rest of the house isn't too springy, you know, given that there are still extra blankets out on the family room couch and the beds upstairs so we can stay warm.
This post contains affiliate links. This means if you click the link and buy something, I may receive a small percentage of sales at no extra cost to you.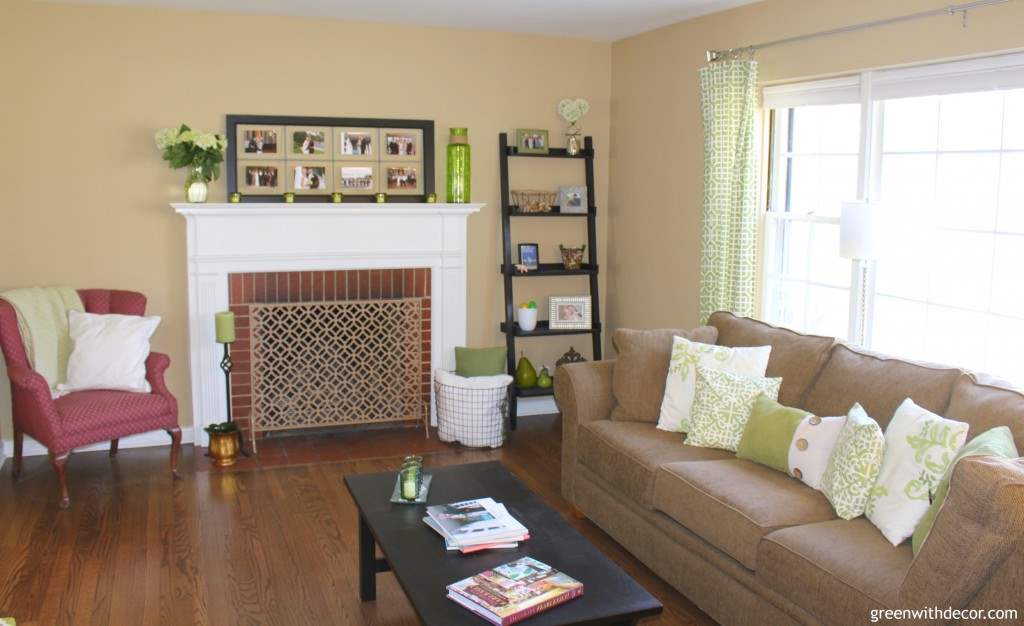 GET THE LOOK: Blanket | Window turned picture frame (DIY) | Ladder shelf | Green pillow | Curtain rod
I'm still all about green, which is actually quite perfect for spring.
You can see I'm still going through my throw pillow addiction. I added these green candleholders to the mantel to freshen it up.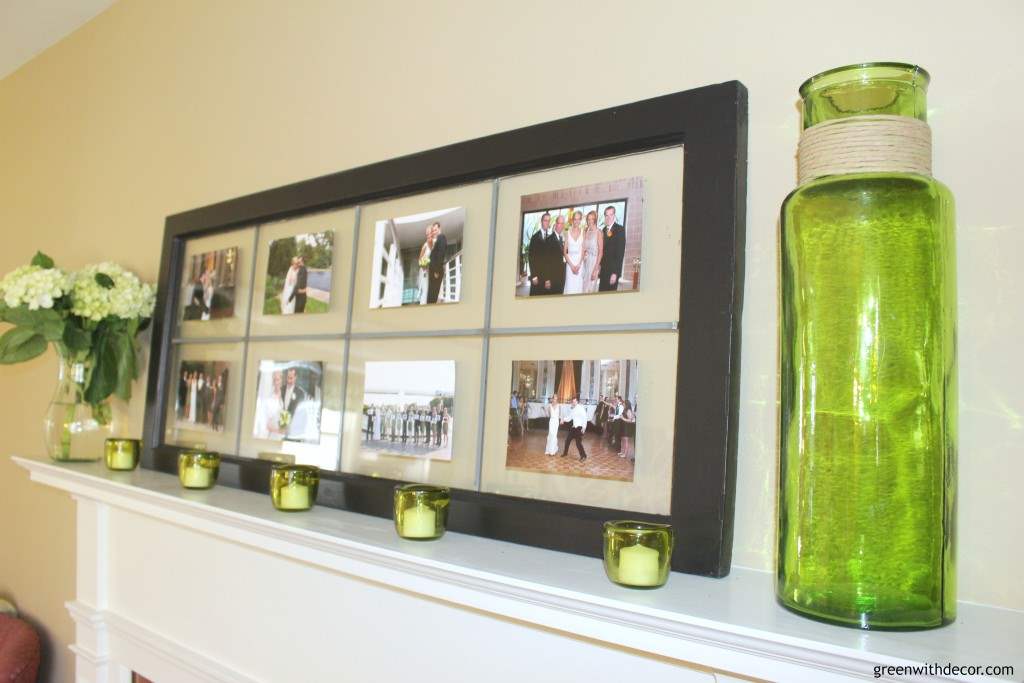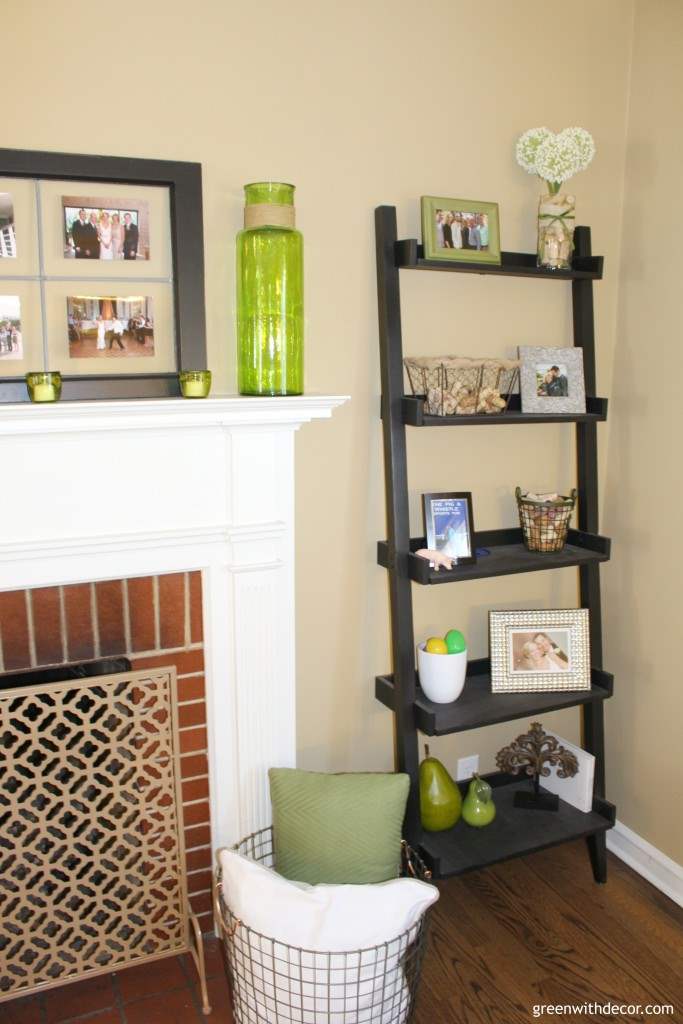 Green hydrangeas are one of my favorite flowers. My cousin brought me these a couple of weeks ago, and they STILL look good! I used Sarah from Thrifty Decor Chick's handy trick, and it works!
If you follow me on Instagram, I talked about this last week, because I was so excited about it.
Even though they're one of my favorites, I usually don't buy hydrangeas because I feel like I'm always throwing them away after just a few days so it's a waste of money. Thanks to Sarah, not anymore! This may just be the summer of hydrangeas.
Well, after the snow melts.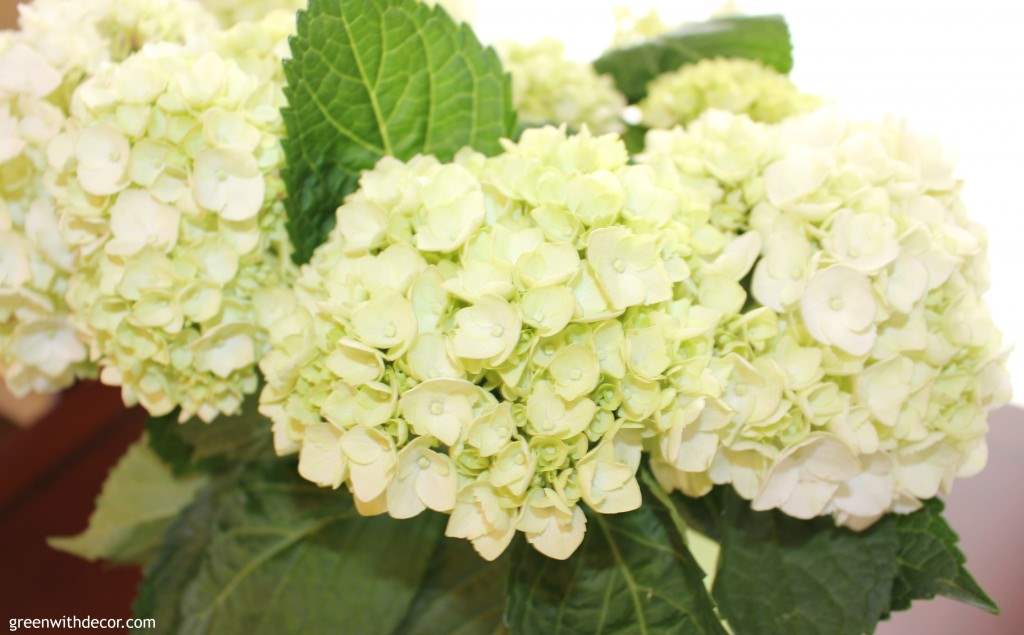 I've gotten a few questions about the fireplace screen. It's from At Home, and it was way cheaper than any nice looking other fireplace screen I've found. (I'd link to it, but I don't see it on their website anymore.)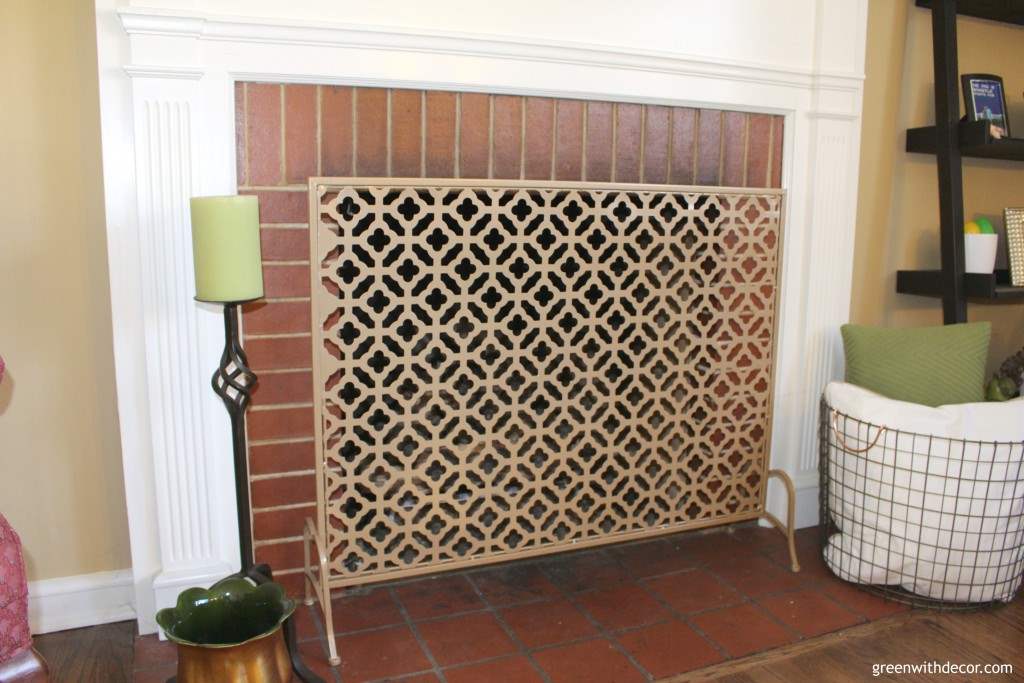 I'm all about green and white in the kitchen, too, although that's pretty typical in here. I have red bar stool cushions I use sometimes, but I brought out the green ones for St. Patrick's Day, and I decided to leave them. It feels springy/summery.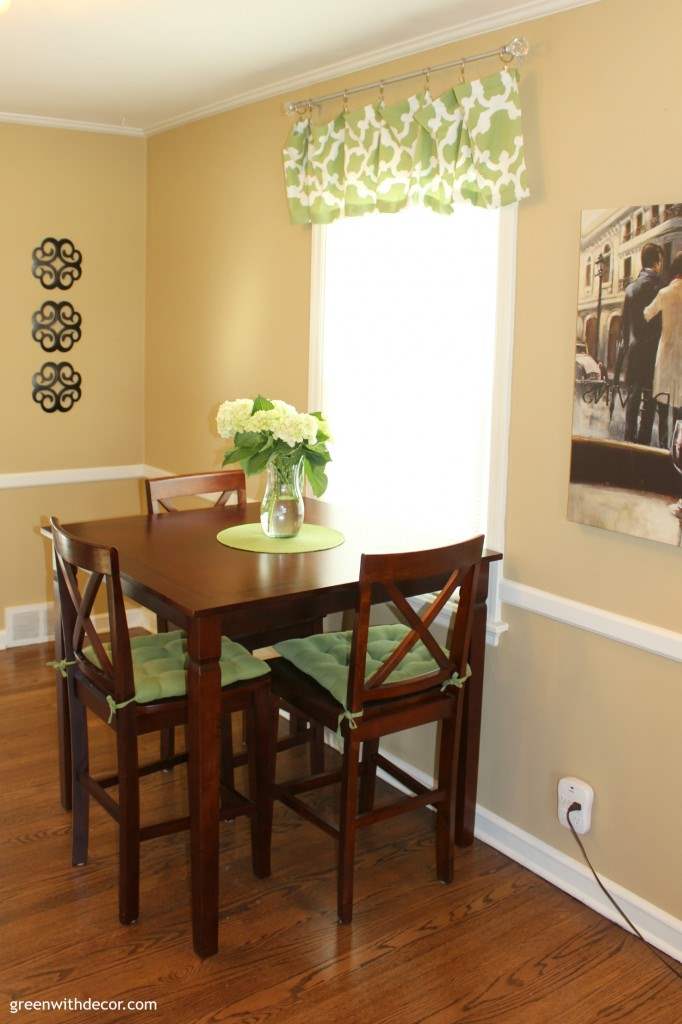 GET THE LOOK: Cushions | Curtain rod | Window turned picture frame (DIY)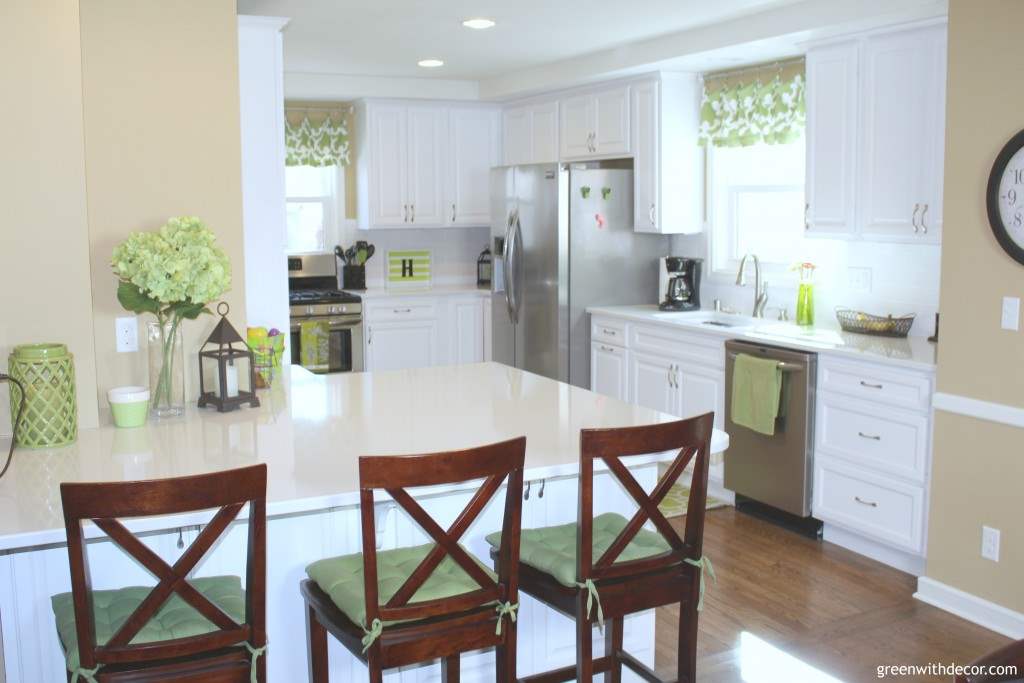 GET THE LOOK: Cushions | Curtain rod |Window turned picture frame (DIY) | Faucet | Cabinet hardware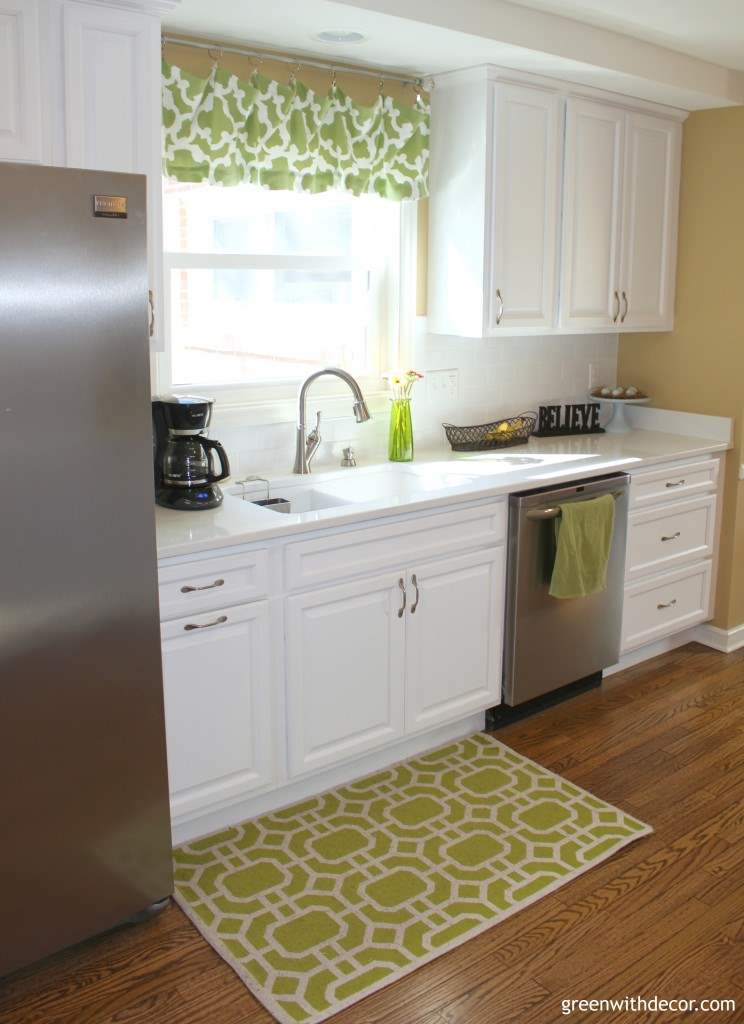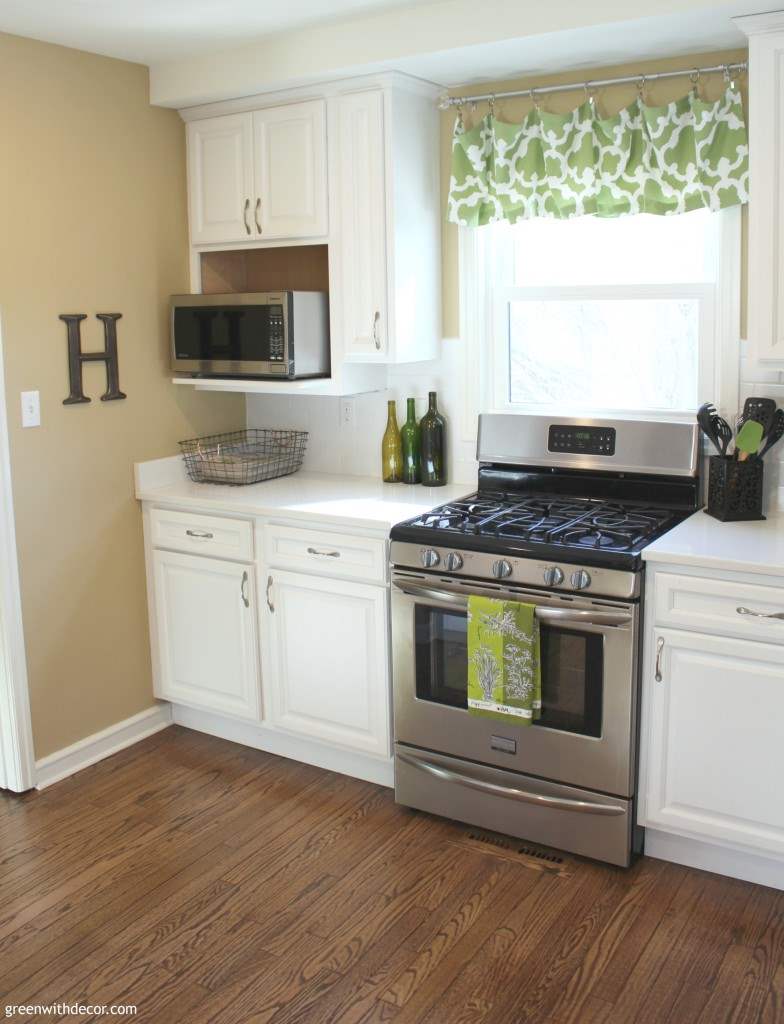 I have fun decorating with this wooden drink caddy throughout the year. The green and yellow flowers are perfect for pretending it's spring outside.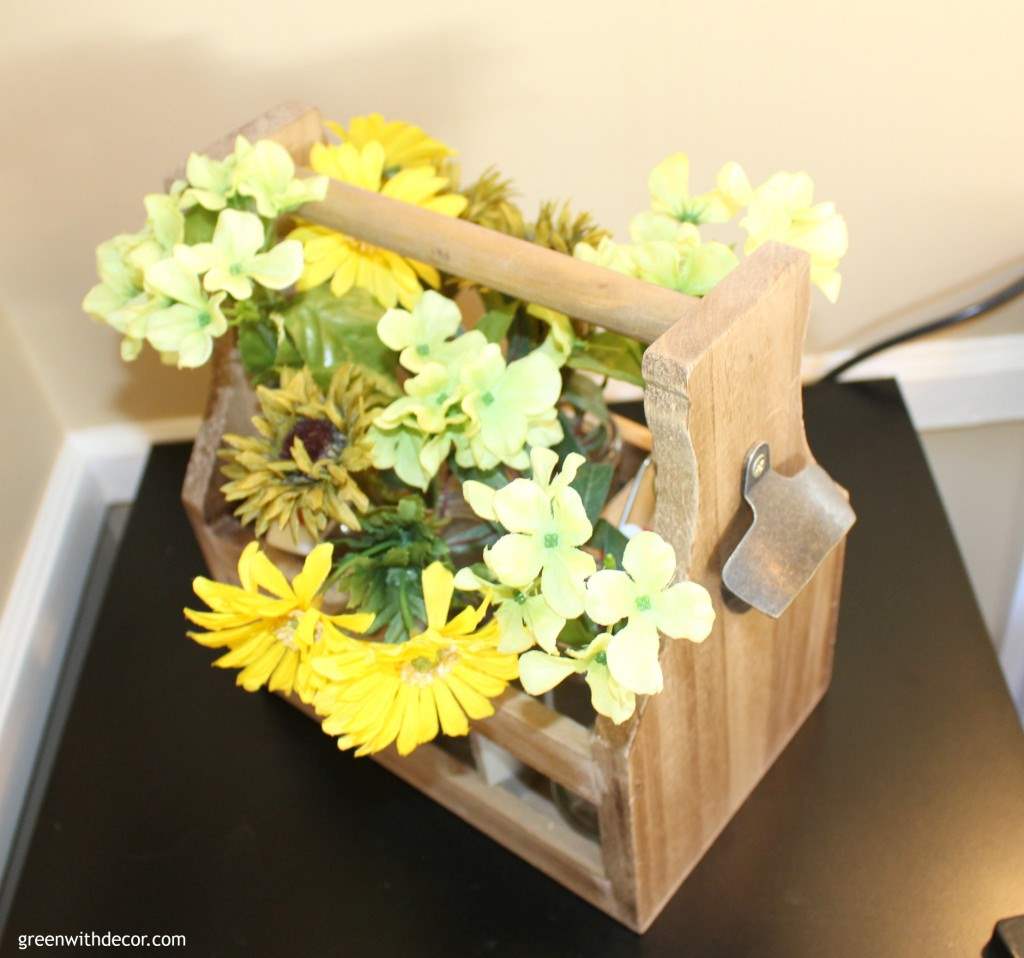 One of my Easter touches is this cake platter/eggs combo.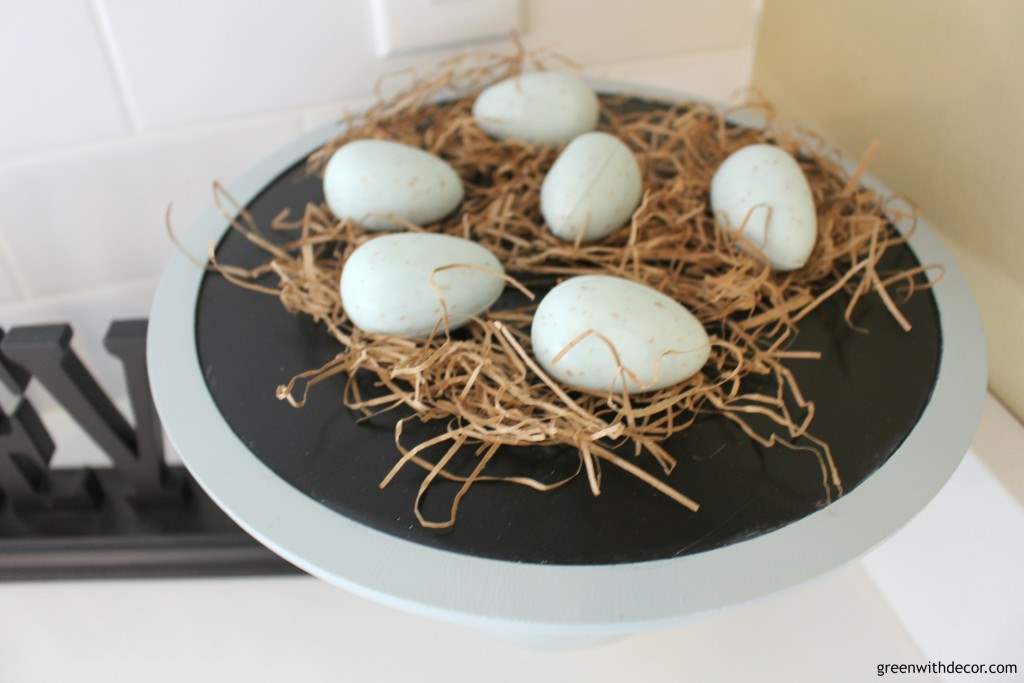 The cake platter was an easy DIY project, and the eggs are actually little soaps. I know, weird thing to decorate with. But I thought they would look great displayed for Easter, and I'm loving the look.
"Believe" is one of my favorite words, and this piece stays out pretty much year round.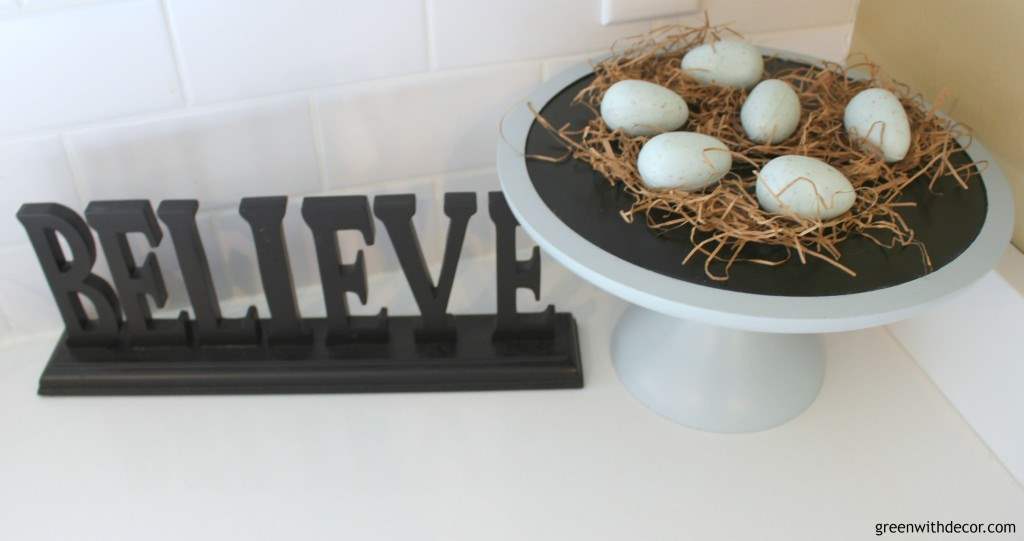 My other Easter touch is this little (green, of course) Easter basket. (You can see how we made those table numbers for our wedding here.)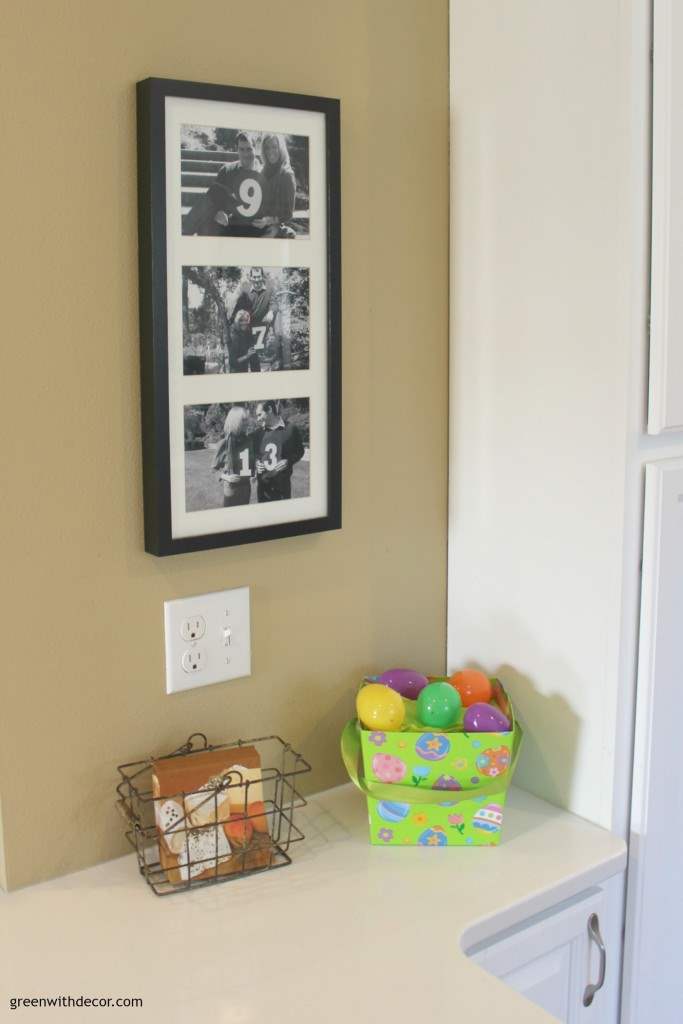 I found this metal napkin basket on a recent shopping trip and had to have it.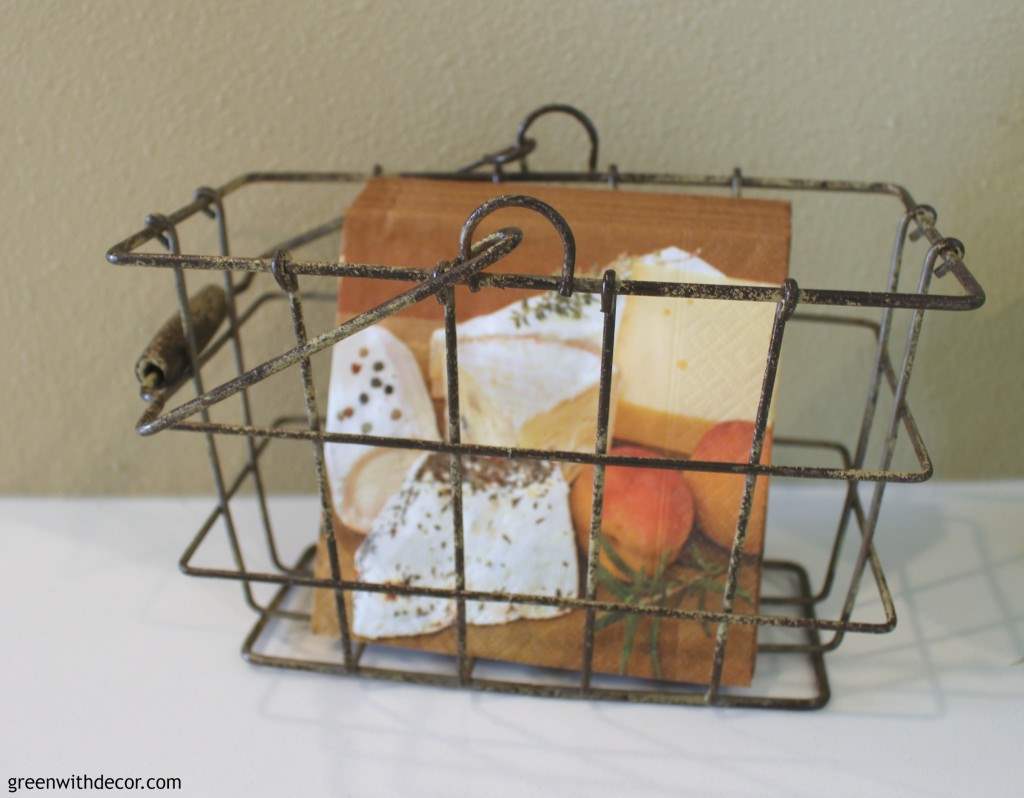 That's about it for spring decor around here this year.
Remember to check out the other ladies' home tours. Some of them live in warm states where spring is a real season, so they have a bit more of a spring look to their homes!
Transitional and vintage style
Eclectic style
Traditional style
Farmhouse style
See more spring decorating ideas here:


If you want to save this post for later, remember to bookmark it or you can pin it here: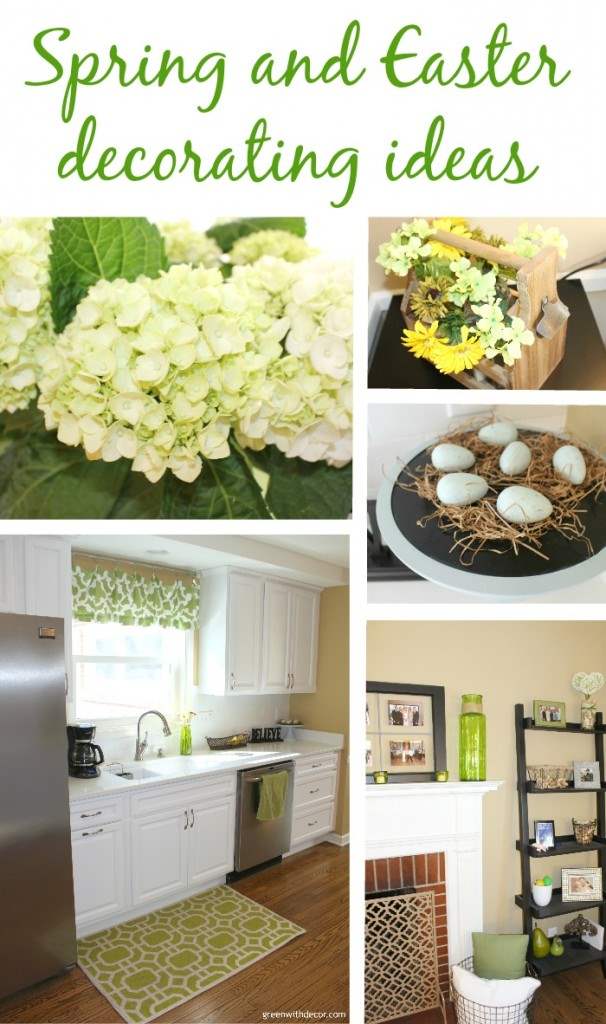 Want to read more posts like this?
Follow along: Get my emails | Facebook | Pinterest | Twitter | Instagram | Google+