Wondering where to buy a beautiful wood farmhouse dining table with white legs? Here's a list of gorgeous dining and kitchen tables at every price point!
We really are finishing up the coastal dining room makeover over here. I promise. 🙂
It's just one of those rooms that has taken FOREVER. This frigid spring (what's up with that?!) has meant working on the DIY benches has gotten pushed off and pushed off and then pushed off again … but we're getting there!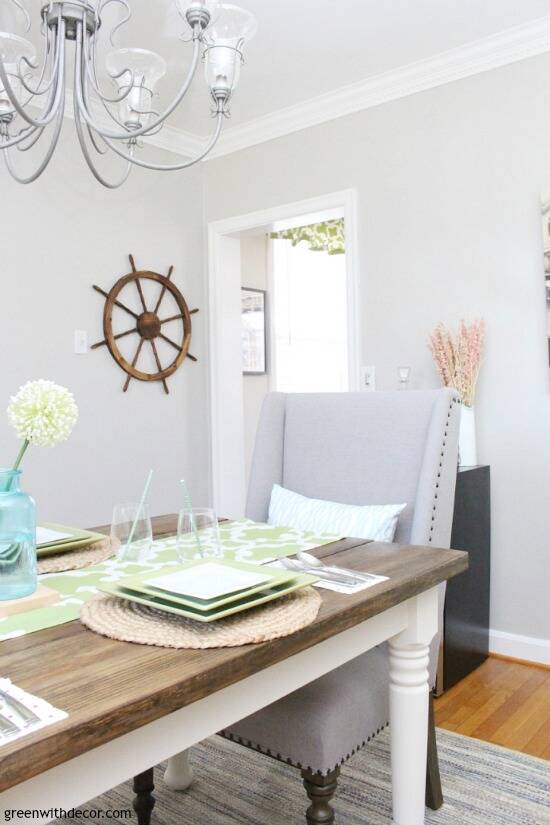 We should have everything wrapped up in here in the next few weeks, and then I'll share the full room reveal!
Meanwhile, we're loving our DIY farmhouse table. But I realize DIYing furniture isn't for everyone, so I thought I'd share some dining tables that look similar to ours if you'd rather just shop online and have a beautiful farmhouse dining table show up at your door!
I picked a bunch of wood farmhouse tables with white legs since that's the look we went with (and love!).
This post contains affiliate links. This means if you click the link and buy something, I may receive a small percentage of sales at no extra cost to you.
Gorgeous wood farmhouse tables with white legs:
Click any of the images below for more info. (You might have to double click on mobile.) Hit the arrows to see more images.

So which farmhouse dining table is your favorite? I love the classic, rustic look of them all.
Even if you're not 100% obsessed with all things farmhouse style (we're not), I think a farmhouse table just adds a welcoming, coziness vibe to any dining room or kitchen.
Here's to cozy dinners around the table!
You can see all progress on our dining room makeover here:
Remember to bookmark or pin this post if you want to save it for later!

Pin it!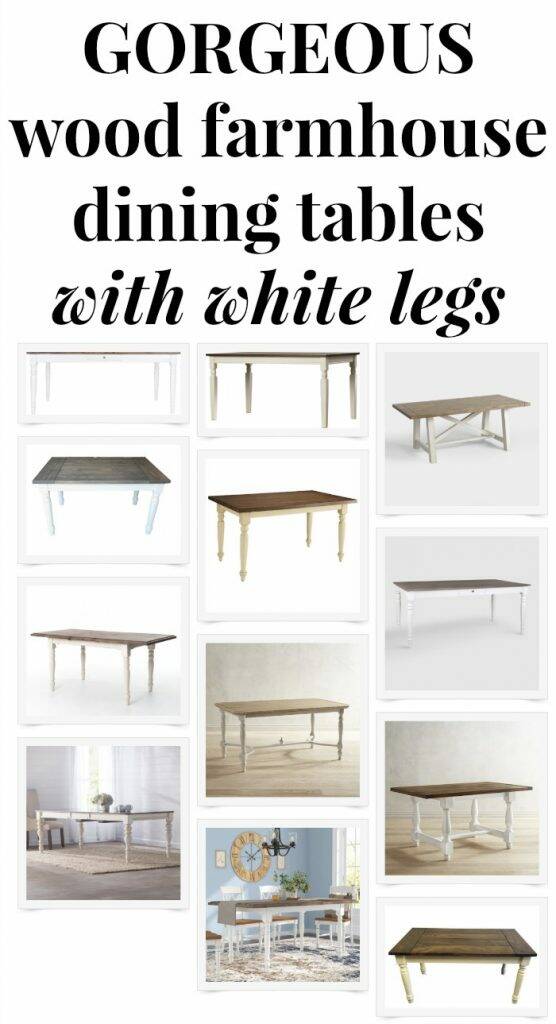 Want to read more posts like this?
Follow along: Get my emails | Facebook | Pinterest | Twitter | Instagram