Who's ready for Christmas? How is it next weekend already?!
We knocked out a lot of Christmas shopping and projects over the weekend, which feels great. Lots of online shopping and a few DIY projects, and we're almost done with our Christmas lists.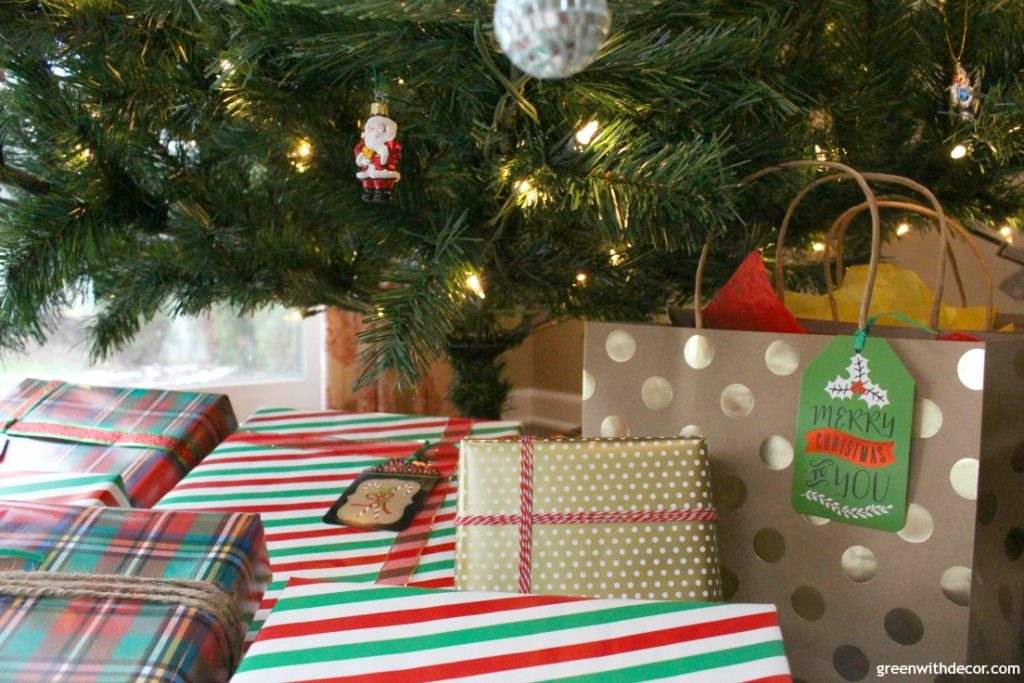 If you're in the DIY mood, I put together a list of some of the most popular DIY projects on my blog that you could totally put together as a Christmas present for that special someone!
They're all relatively cheap and easy.
DIY projects for everyday decor
Click any of the green links for the full DIY tutorials.
Even though this is a fall project, it's popular on my blog every month. It's one of my favorite projects, too, so I'm glad everyone else likes it!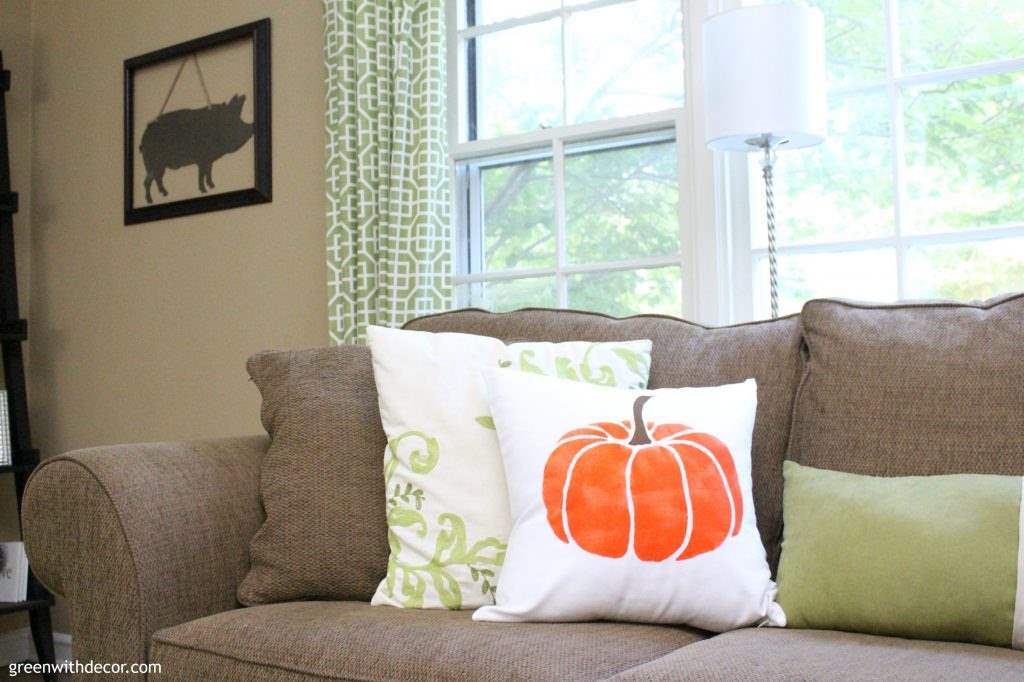 We all know I have a throw pillow problem obsession, and you could make pillow covers like this one for every season of the year or just for everyday decor. It was so easy to make, and a year later, the paint is still holding up really well. (You can also see the Christmas pillow cover I stenciled here.)
Plus I love that it's just a cover, so I can use the pillow insert for other covers throughout the year.
Read the tutorial here.
I also have a cork obsession. I always keep corks, and neighbors often keep them for me, too. There's just so much you can do with them!
Or you can just toss them in a bowl or a vase as filler, and it looks great, too.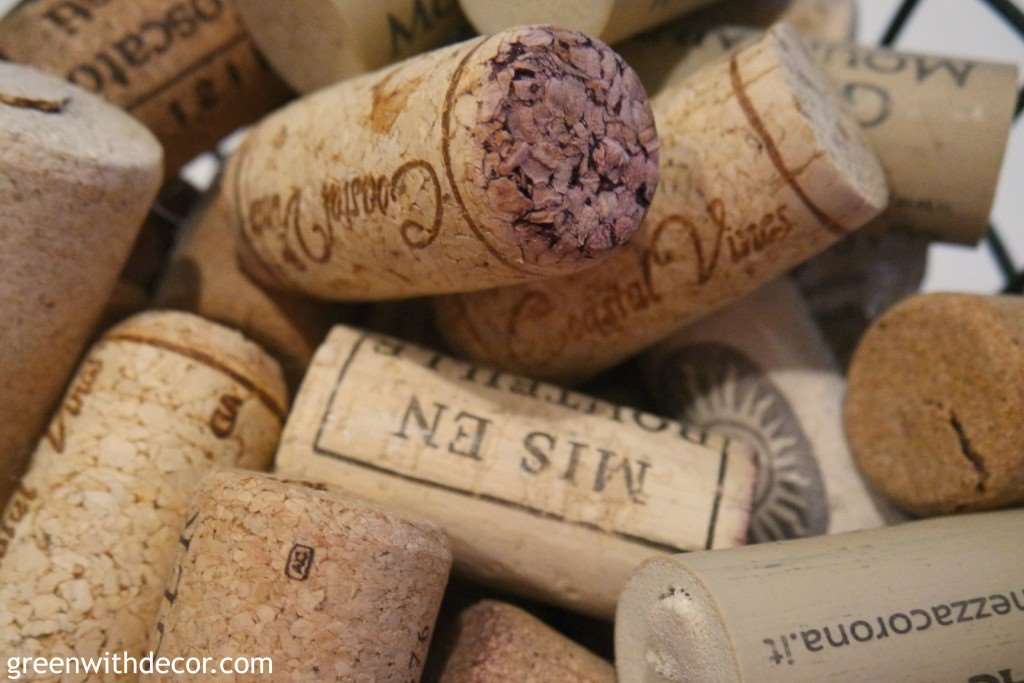 This letter is my most popular cork project. We have ours out on the kitchen counter. Wouldn't it be perfect for the gift table at wedding, too?
See the project here.
Funny all the things I love are also popular DIY projects on my blog! Trays are just too good not to have in every room, right?!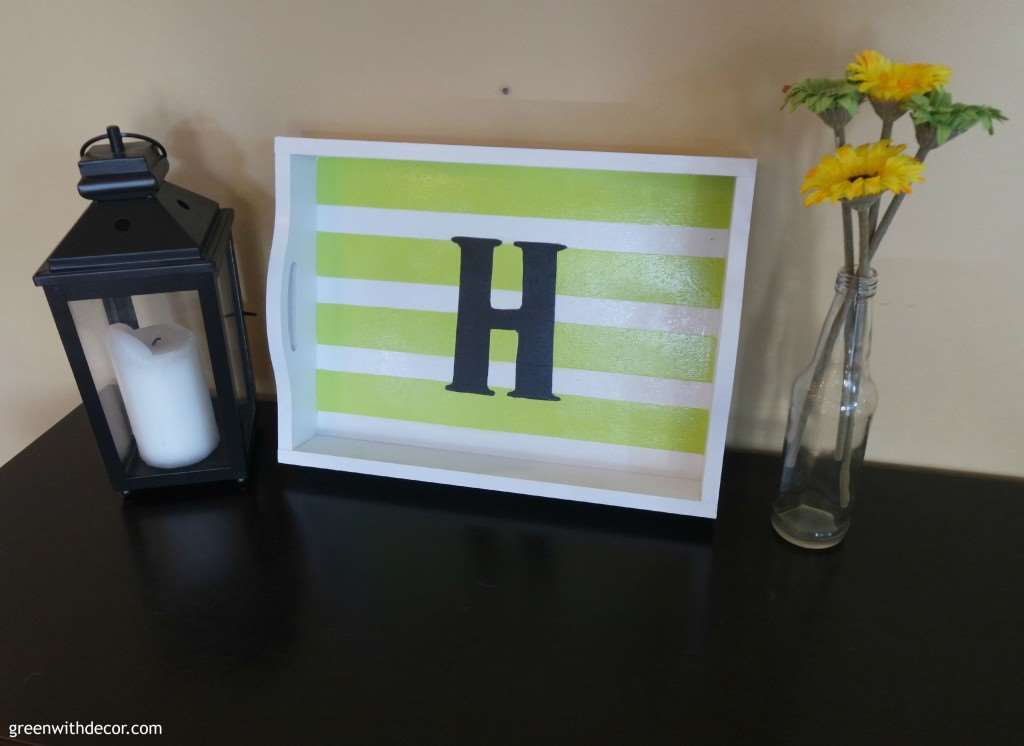 This one has moved around between our living room and our kitchen. Since I painted the trim black, I love how it pops in our kitchen.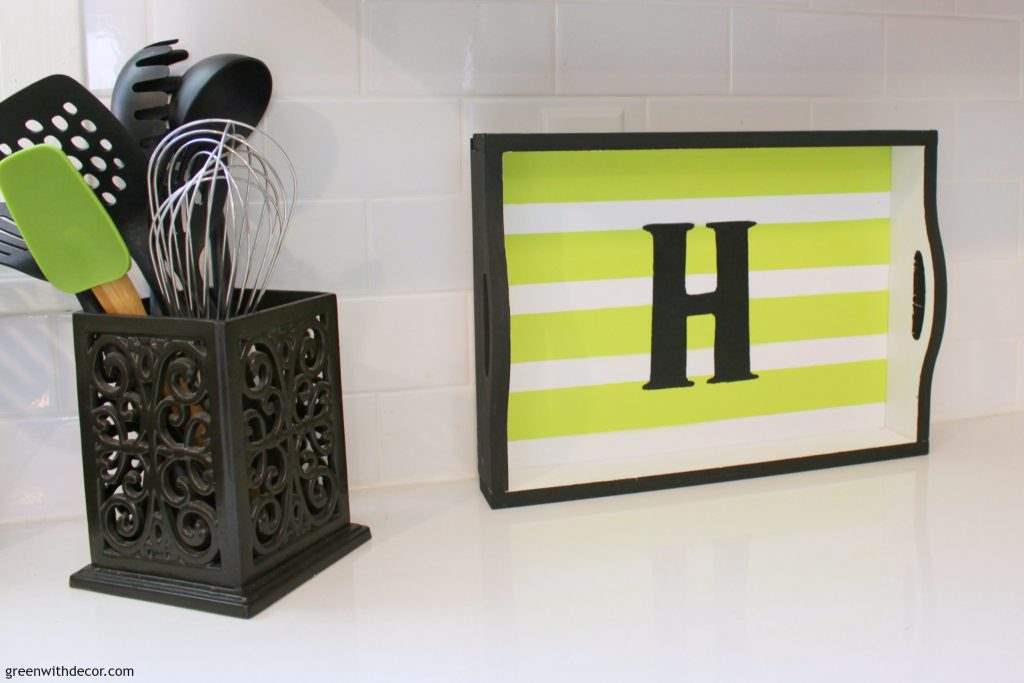 Read the tutorial here.
Upcycling at its best! These were originally the doors to the built-in in our dining room.
We knocked down the wall to make room for our breakfast bar, but we kept the windows because they were so pretty. Plus it's always fun to decorate with pieces that have a little history.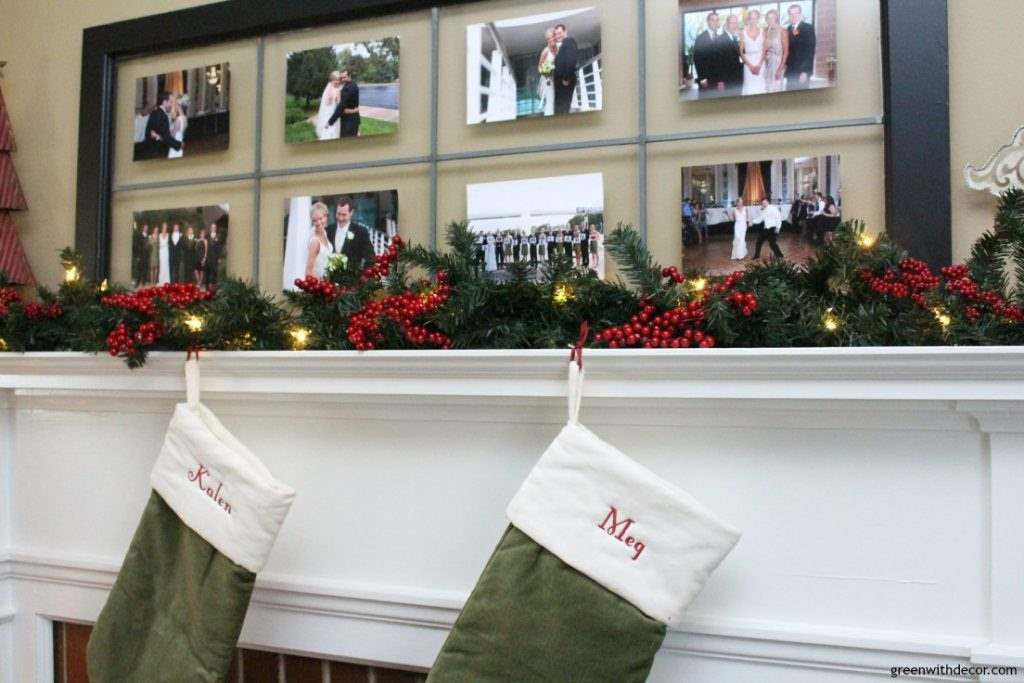 It's the perfect way to display our wedding pictures.
Read the how-to here or see how I updated the frames with some dry brushing.
Again with the corks. See, they work for everything!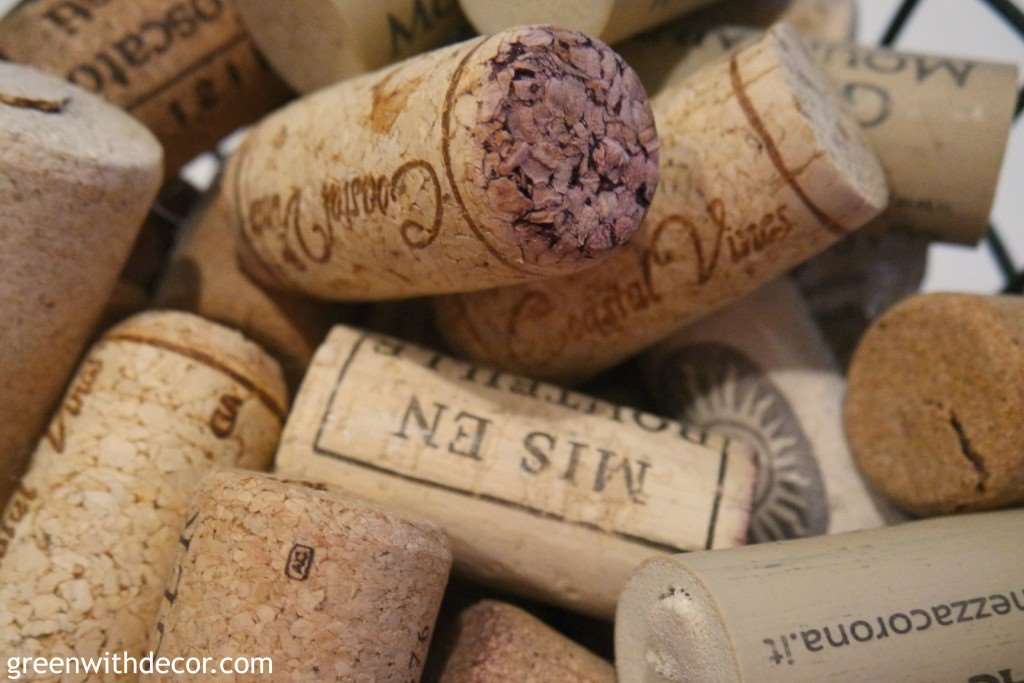 See the project here.
Another tray! Although I didn't use this one as a tray.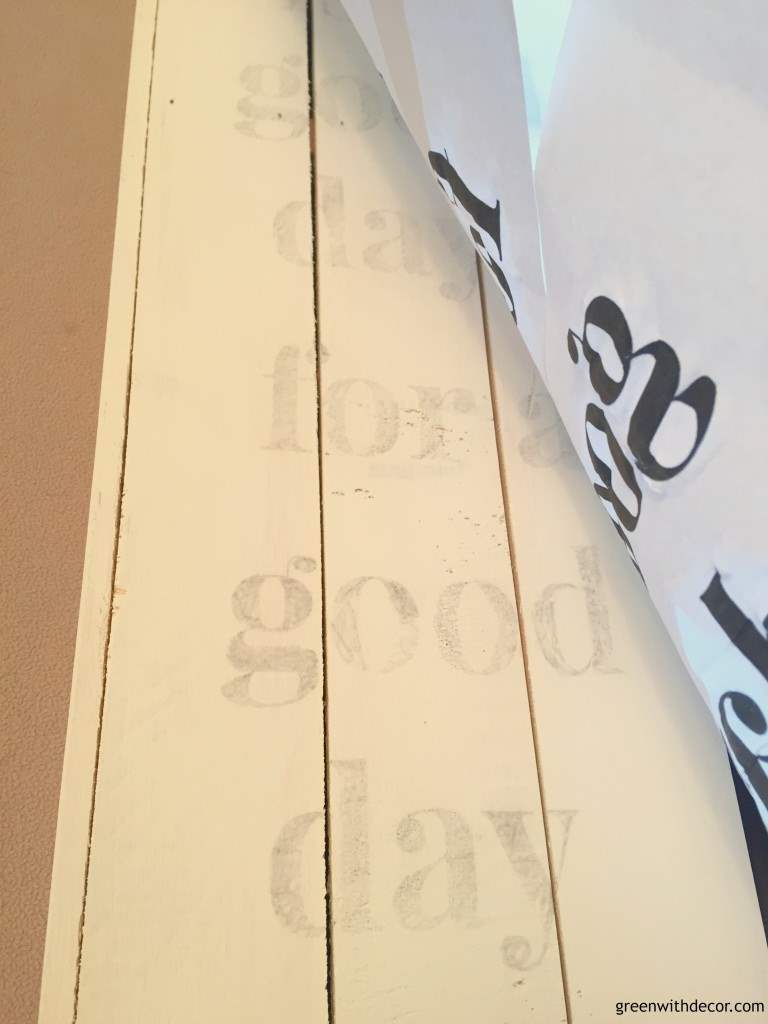 This was the first time I transferred letters to wood using this fun method I found online, and it looks so good!
Read the how-to here.
For your favorite 21-year-old or partier. These would be fun in a finished basement.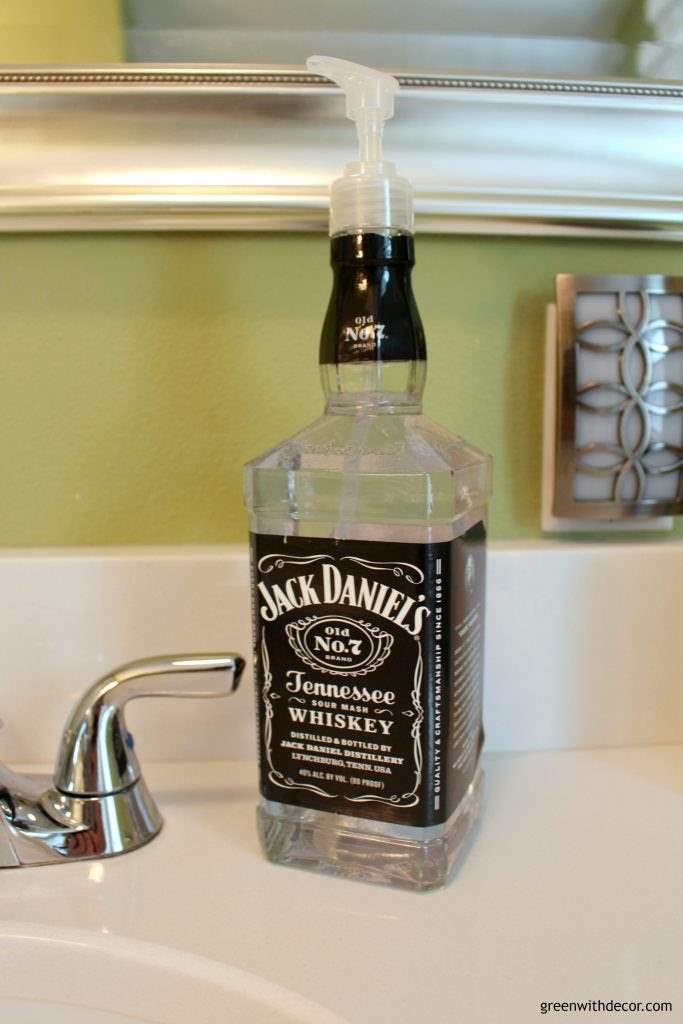 Read the tutorial here.
Well this is embarrassing. Hope you guys like trays as much as I do!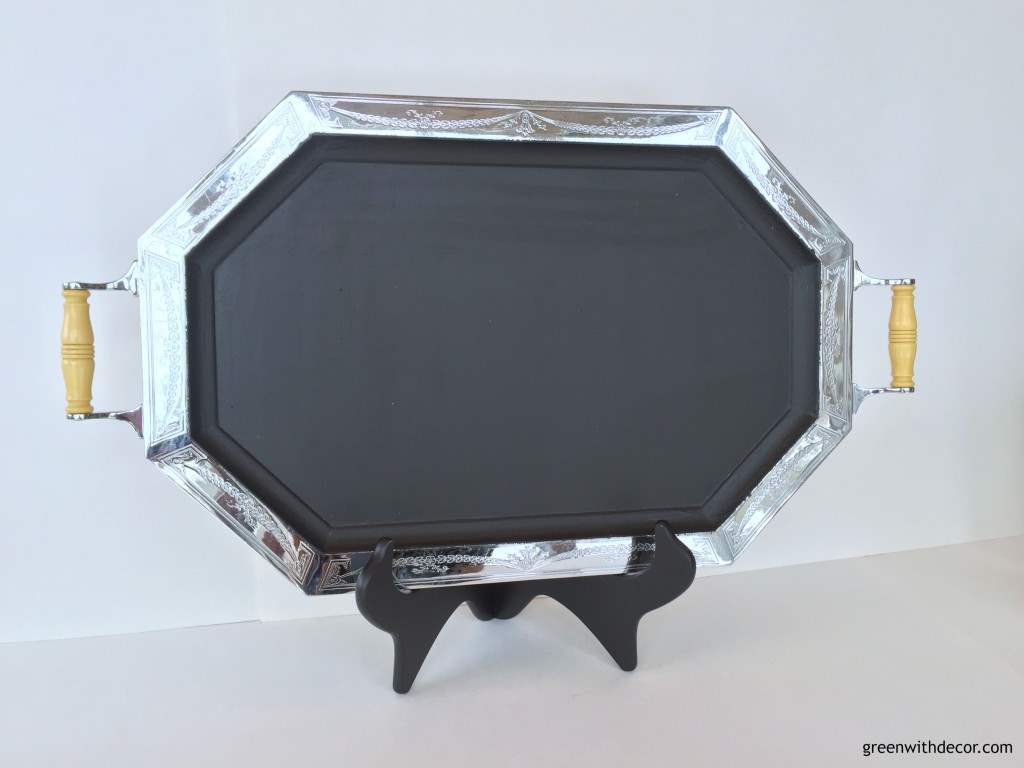 But how fun are these! Chalkboard paint works wonders.
Read the how-to here.
If the liquor bottle is too much for you, this is a more classic look. And they were SO easy to put together.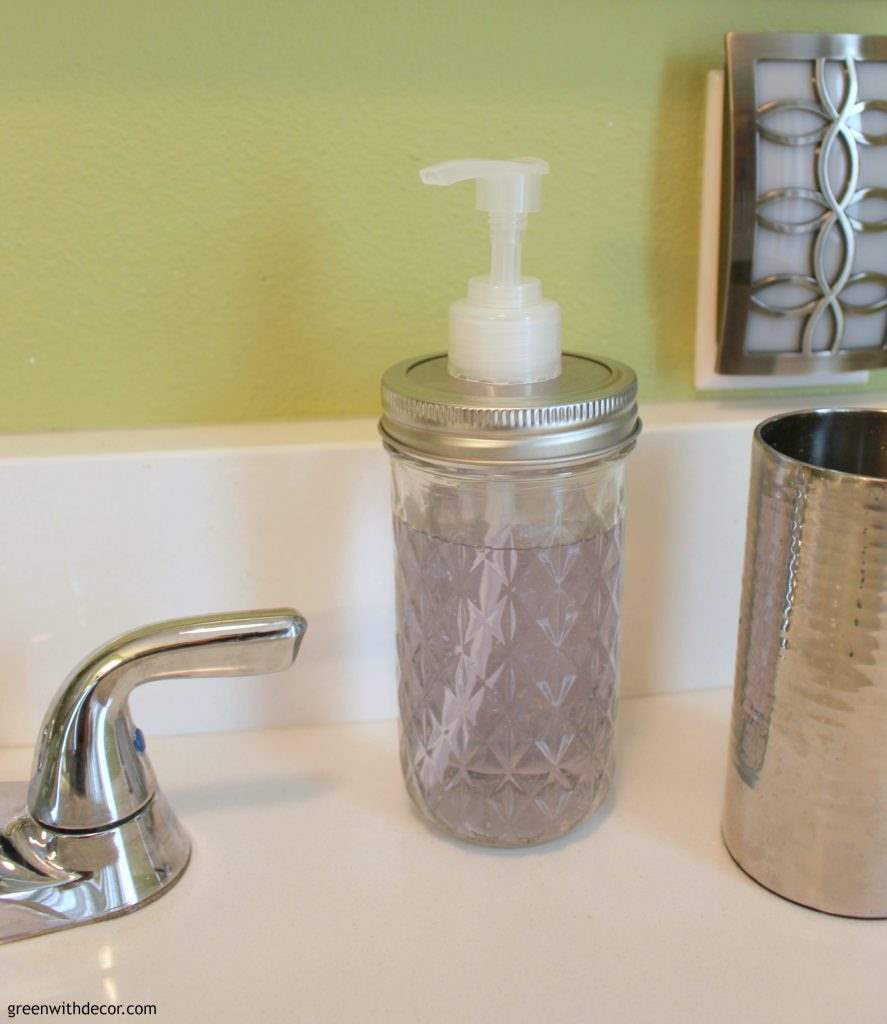 Read more here.
I had this project idea in my head for a long time before I finally got to it. I love how it turned out though. It's perfect for jewelry lovers!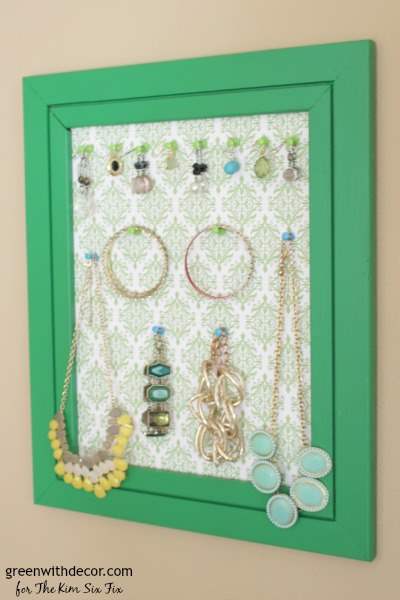 Read the how-to here.
Take a few thrift store frames and make them look fancy with glaze. It's easy! (Along with throw pillows and trays, obviously I also love easy projects.)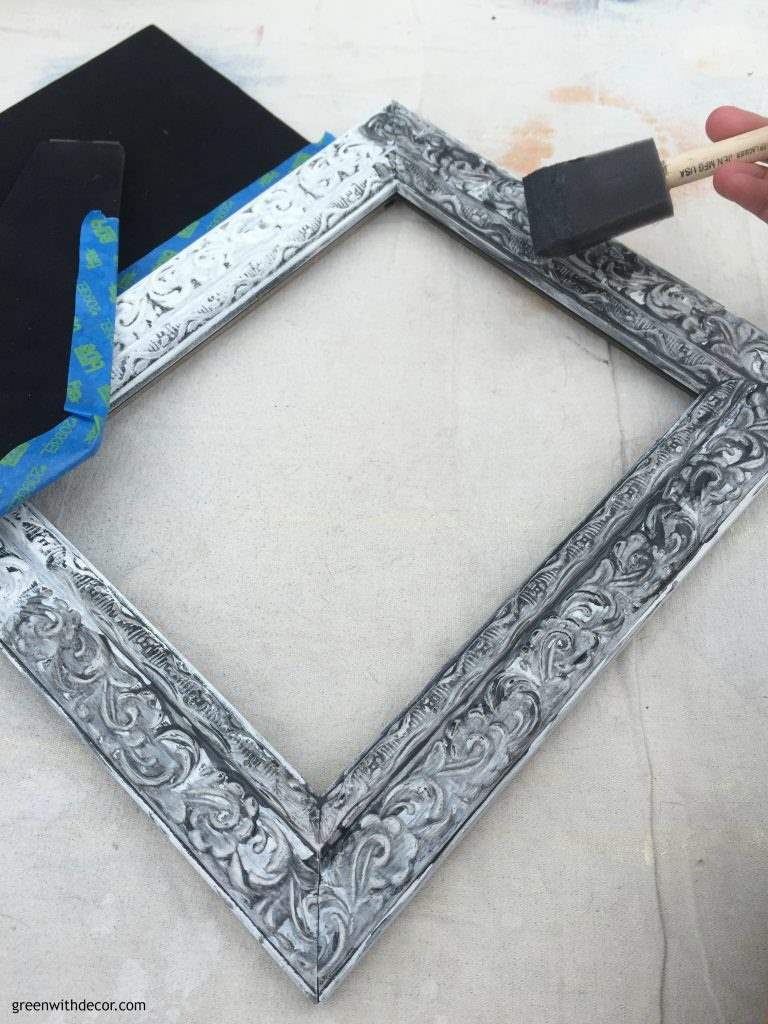 Read the tutorial here or see how I glazed a decorative tile here.
Like the pillow cover up above, you can take plain white dishtowels and use paint to turn them into whatever you want – seasonal or everyday.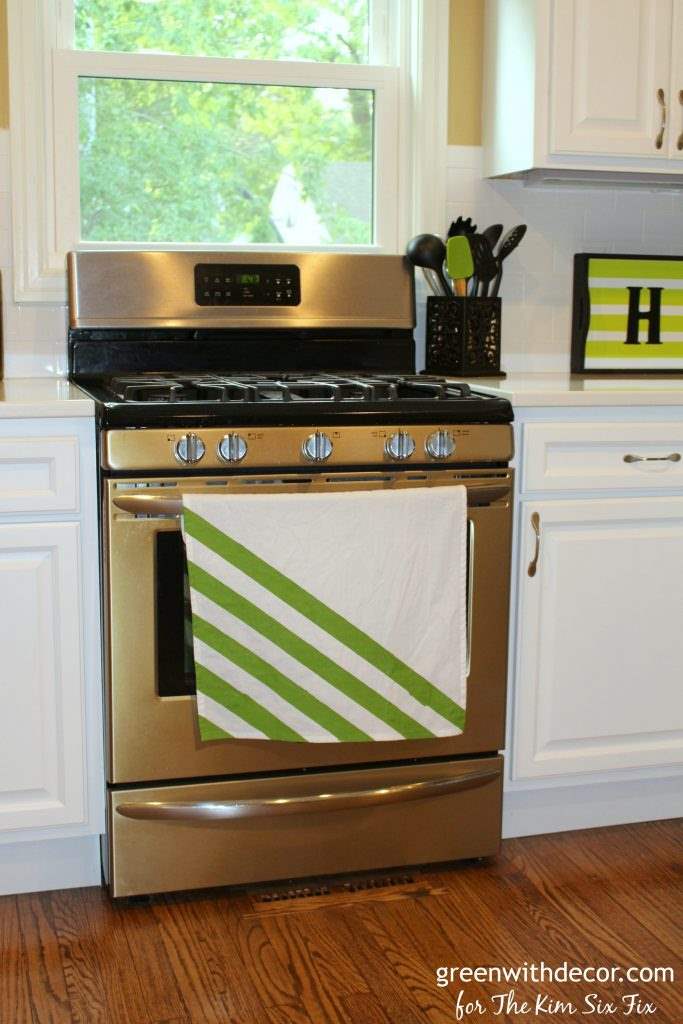 Towels with a little "cheers" painted on them would be fun and festive!
Read the how-to here.
These work for any time of the year, too. That's why I picked 'eat' and 'drink' so I could use them whenever I wanted throughout the year.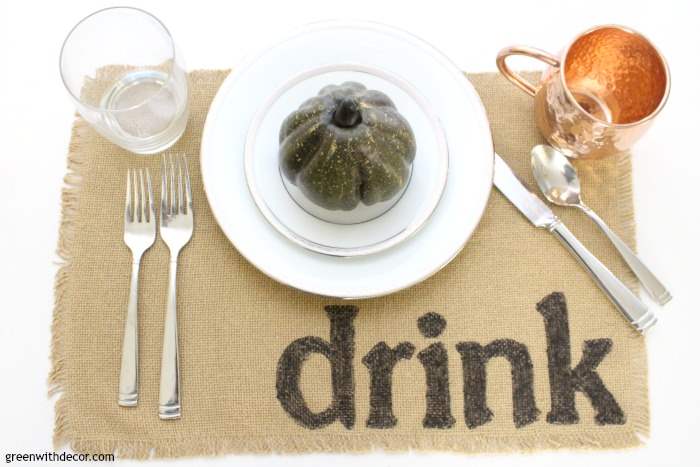 But 'merry' or 'jolly' would be so fun for Christmas.
Read the tutorial here.
Christmas DIY projects
For the Christmas lovers on your list, these DIY projects are perfect. The wall decor DIYs could really be for any time of the year depending what words and stencils you pick.
Because you haven't gone through your stash of corks yet, right? 🙂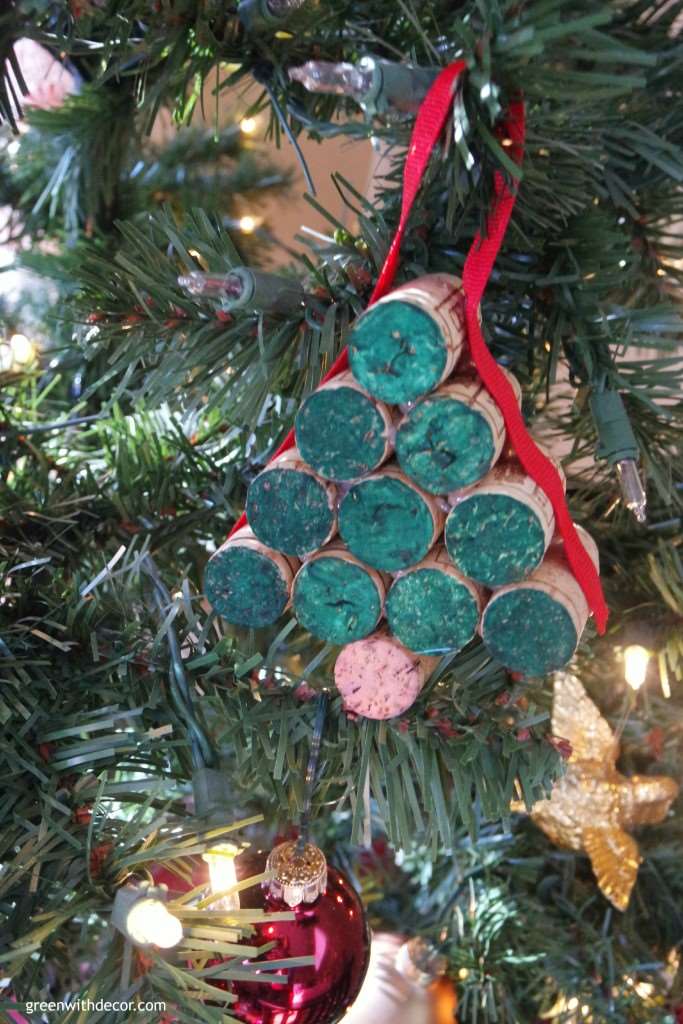 Read the how-to here.
Something about all the reindeer names makes me happy. It's so festive.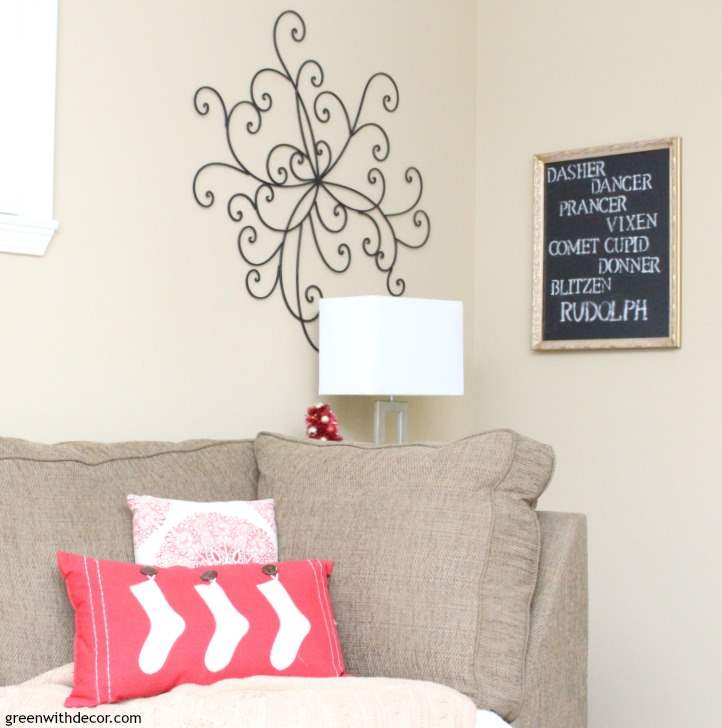 But you could write whatever you want on this or just use it as a chalkboard throughout the year.
Read the tutorial here.
It seems I also have a thing for thrift store frames based on this list. But they work wonders!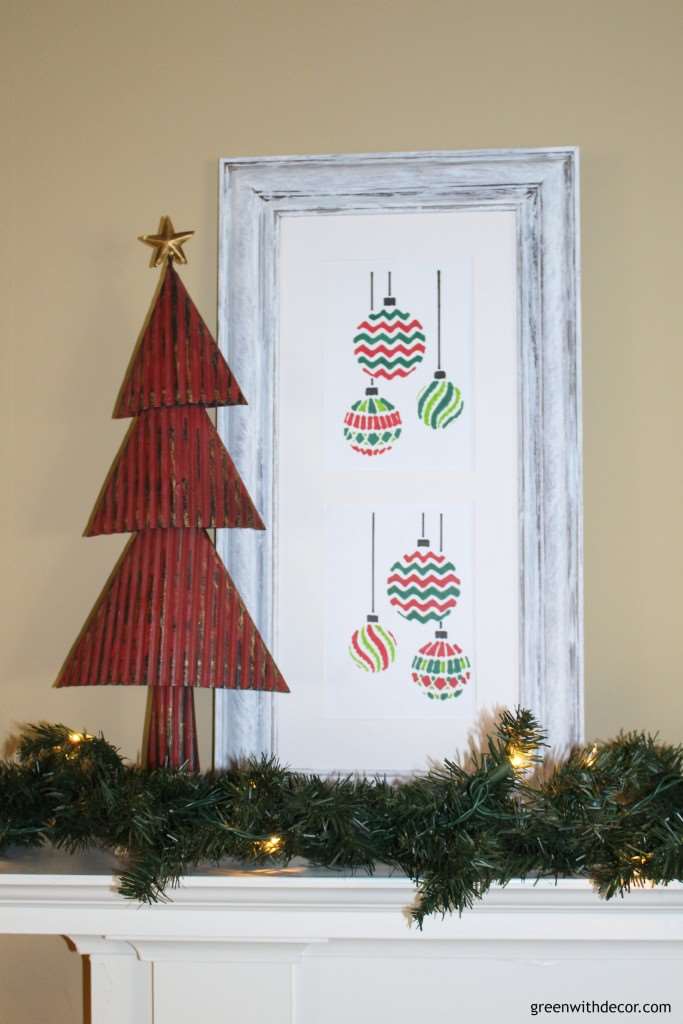 This one could go Christmas-themed or everyday decor, too.
Read the how-to here.
I love the word 'joy' around the holidays. But again, pick your favorite word and go nuts, holiday-themed or not.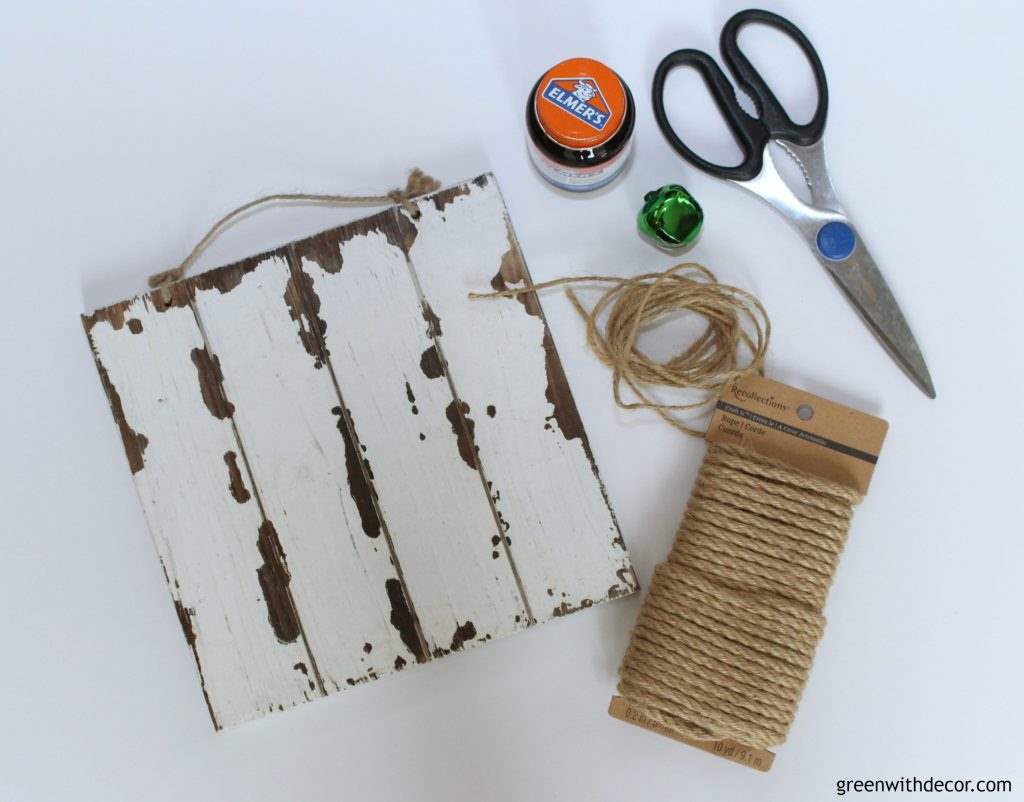 See the project here.
For the basketball or baseball lover in your life, here ya go.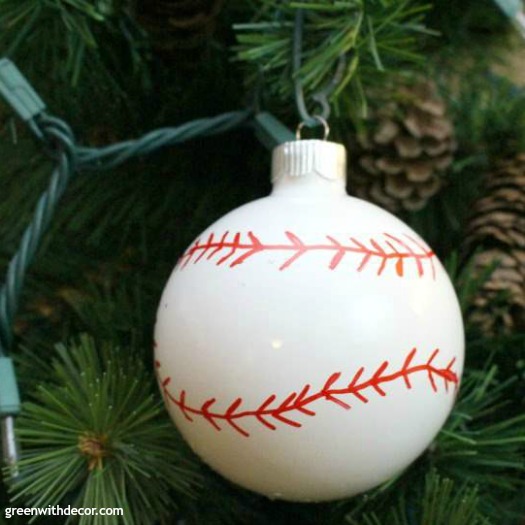 Read the how-to here.
St. Patrick's Day DIY projects
Guess what holiday is just around the corner!?
Green everything! I can't wait. If you have someone on your list that loves St. Patrick's Day, too, put together a little DIY and help them get ready for March!
These are actually spaghetti sauce jars. Again, these are easy!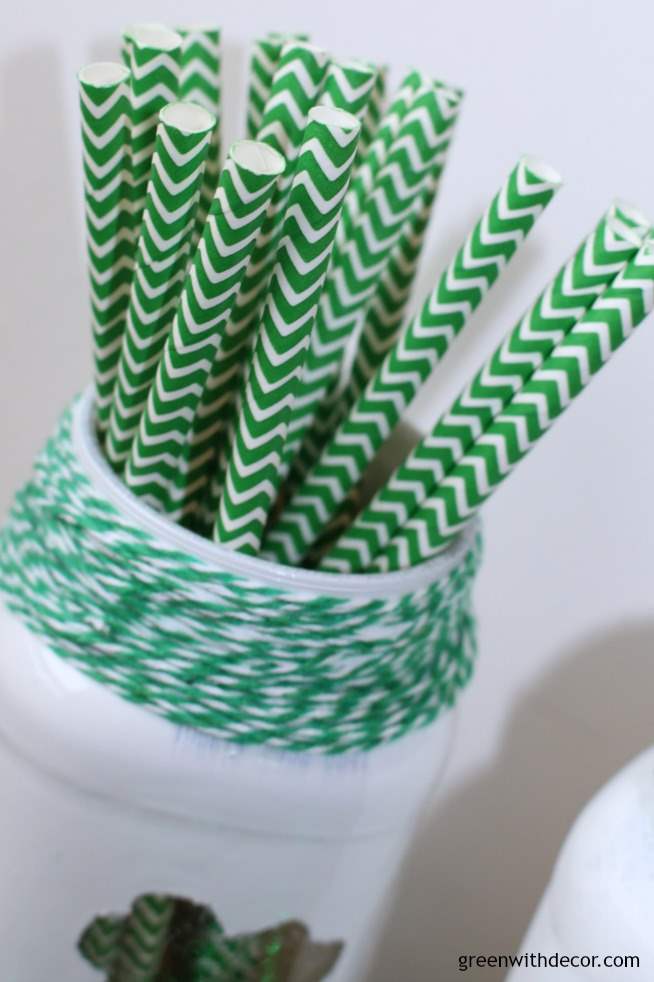 See the project here.
More upcycling and another easy DIY project. Not much else to say, ha!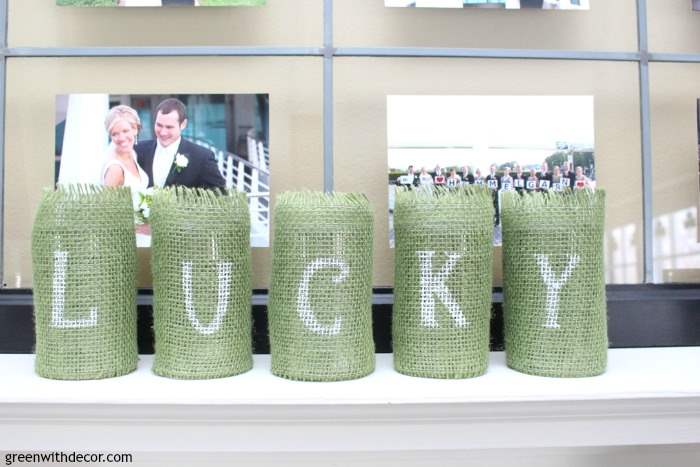 Read the how-to here.
What's your favorite DIY gift idea? (Of course, you could always make one of these for yourself, too!)
If you have a DIY project lover on your Christmas shopping list, remember to check out my gift guide just for DIY lovers!
Stumped on what to buy mom? I have a list for you.
For the new homeowners on your Christmas shopping list, check this list out.
Remember to bookmark or pin this post if you want to save it for later!


Pin it!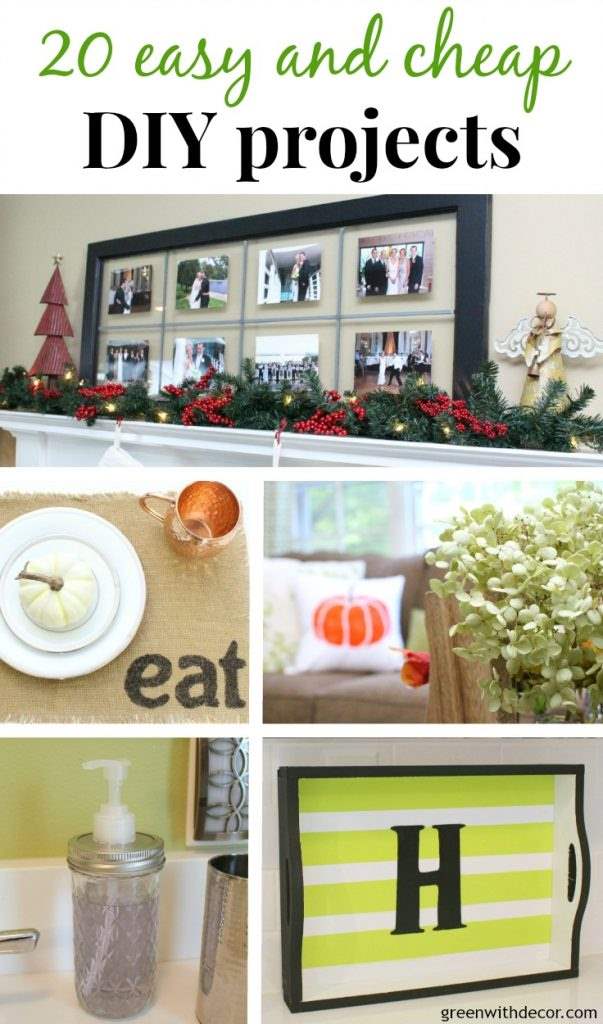 Want to read more posts like this?
Follow along: Get my emails | Facebook | Pinterest | Twitter | Instagram