If you're struggling to find the perfect gift for someone, I have a lot of fun DIY gift ideas for you! None are too hard, I promise.
If you're more interested in online shopping, I have you covered there, too. Scroll down to see some fun gift ideas you can buy with the click of a button. I don't venture near the malls this time of year. Online shopping or DIY gifts are the way to go.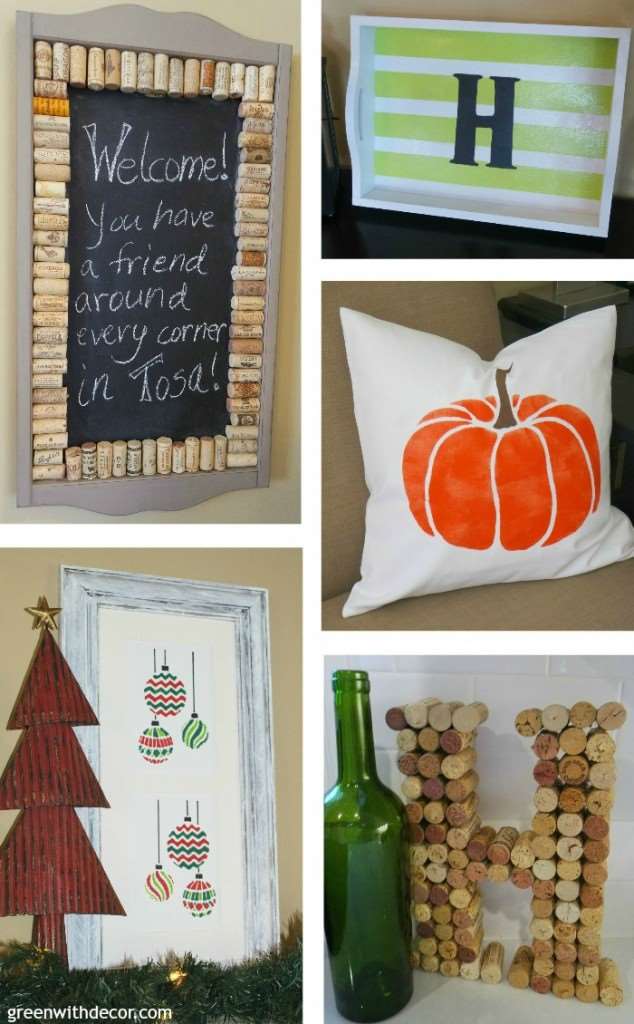 So, let's talk about fun DIY gifts:
DIY Christmas wall decor
Take an old frame, some paint and a Christmas stencil to make some fun Christmas artwork. You can check out the full tutorial for this project here.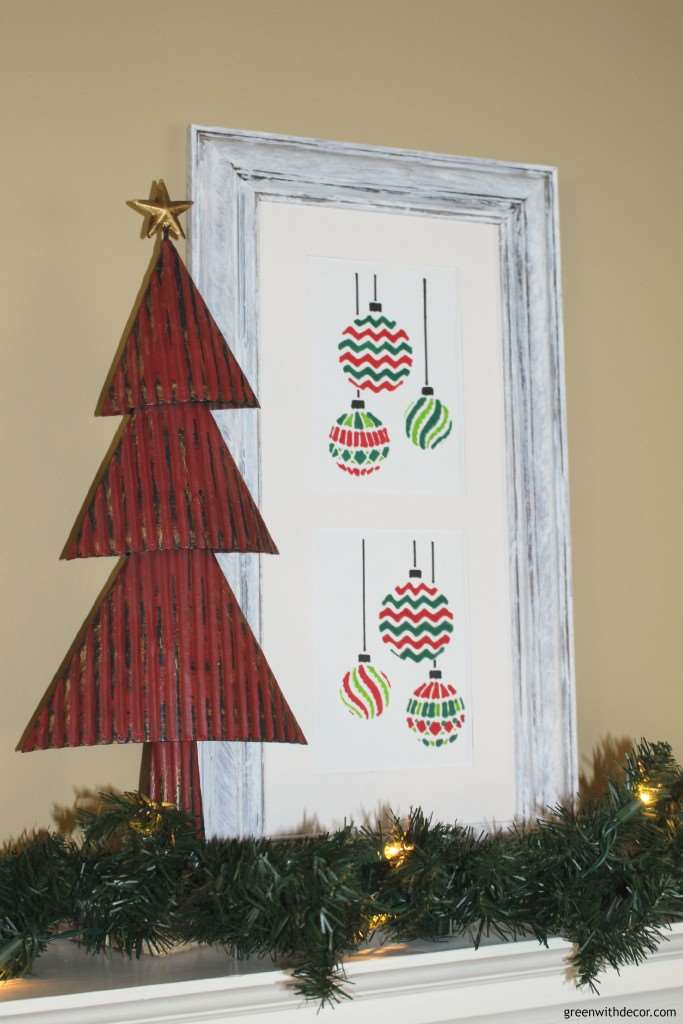 Stenciled throw pillow
Cutting Edge Stencils has so many fun stencil designs, you're sure to find one your favorite homeowner will love. I'm obsessed with this pumpkin pillow I did earlier this year and am already plotting my next pillow project!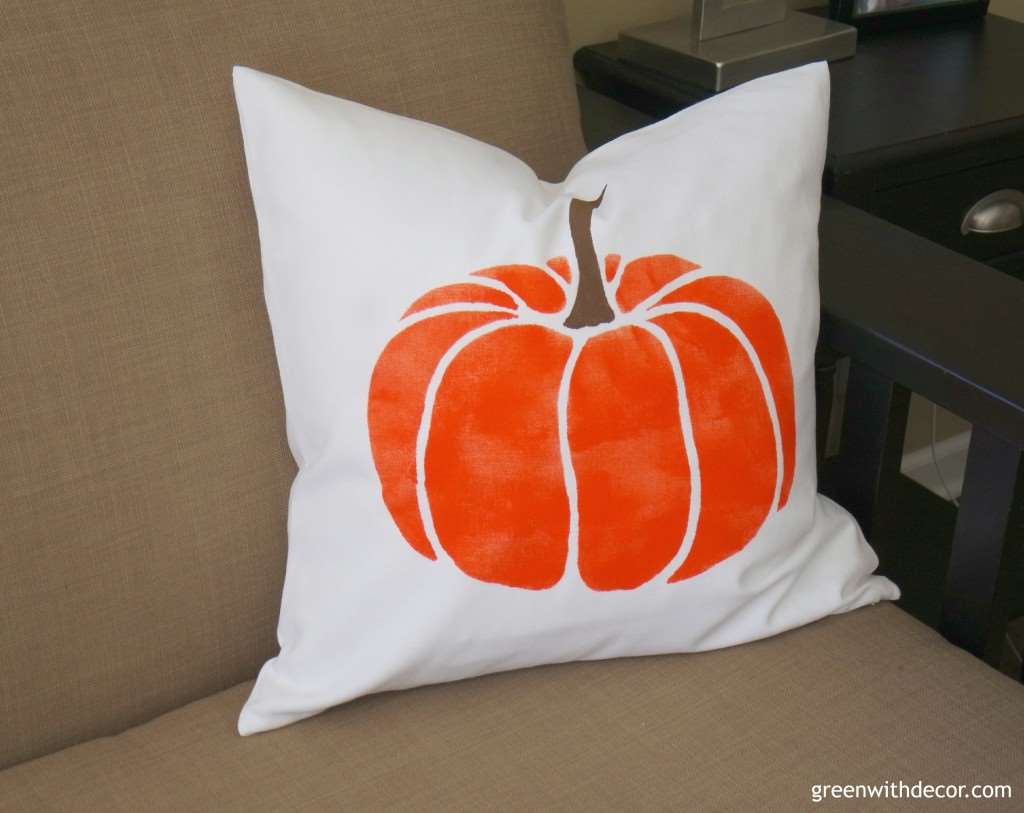 Easy wall decor
Another wall decorating idea. Take a cute old greeting card, prop it in an old frame and you're set! Some cards are just too cute to throw away.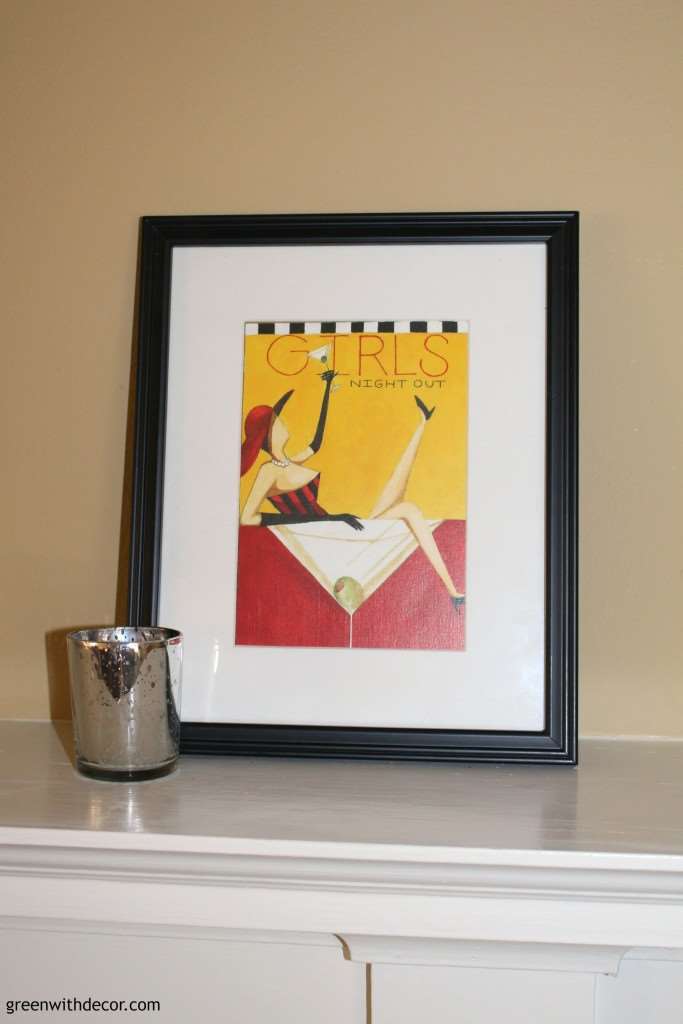 Painted tray
You can go with stripes and an initial: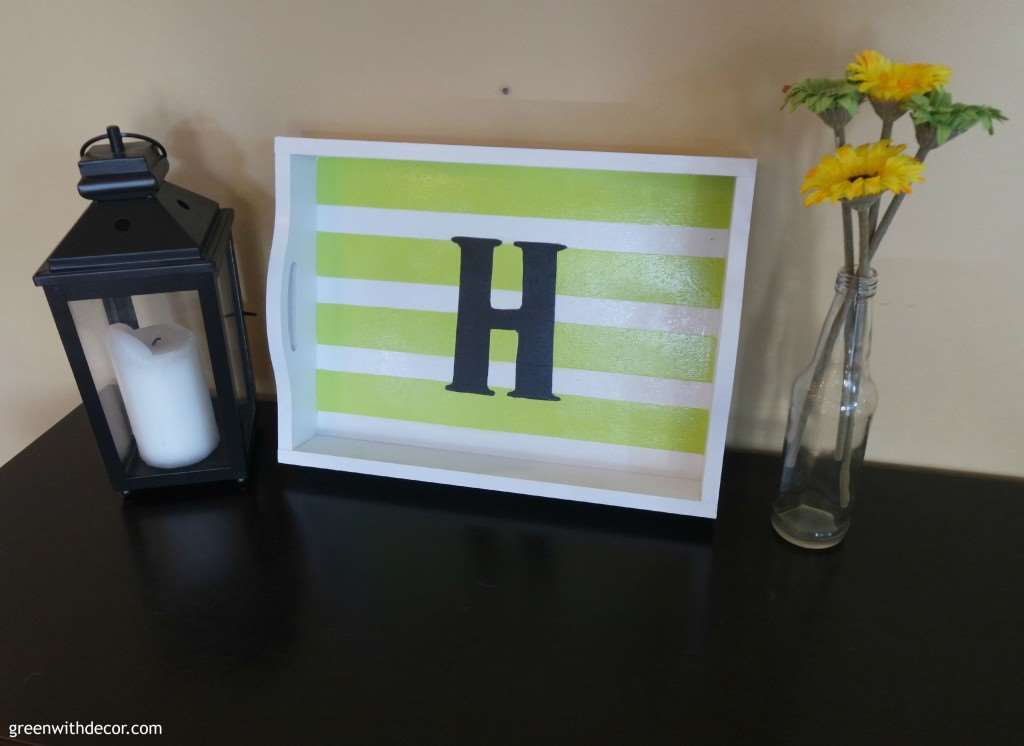 Cork letter
Speaking of initials, how about a cork letter?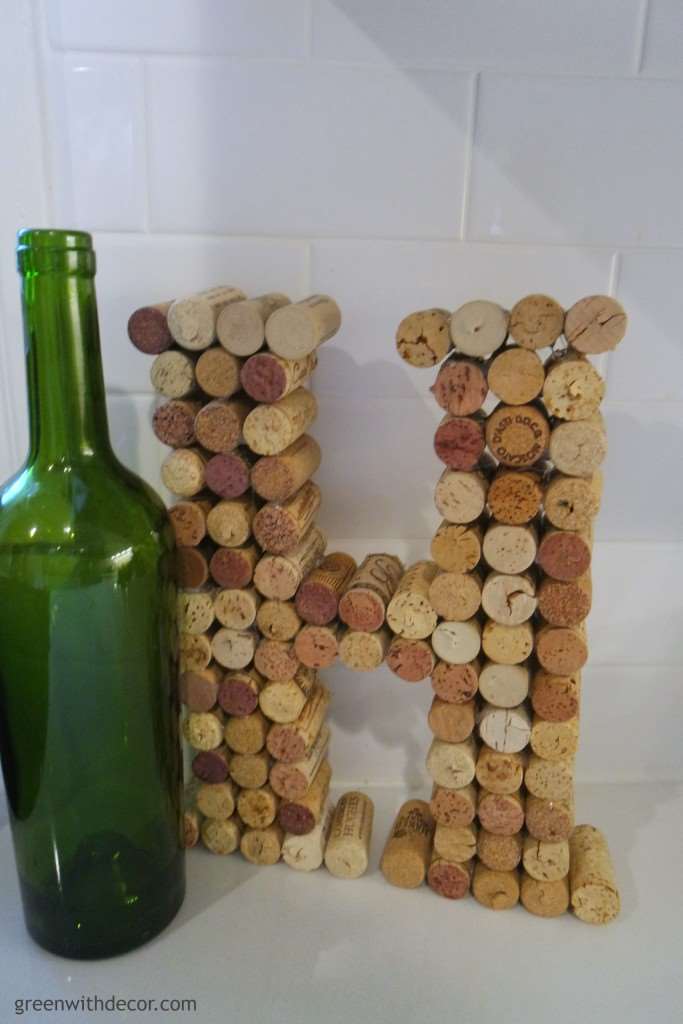 Chalkboard and cork sign
You can also use corks, an old frame and some chalkboard paint to make this fun frame.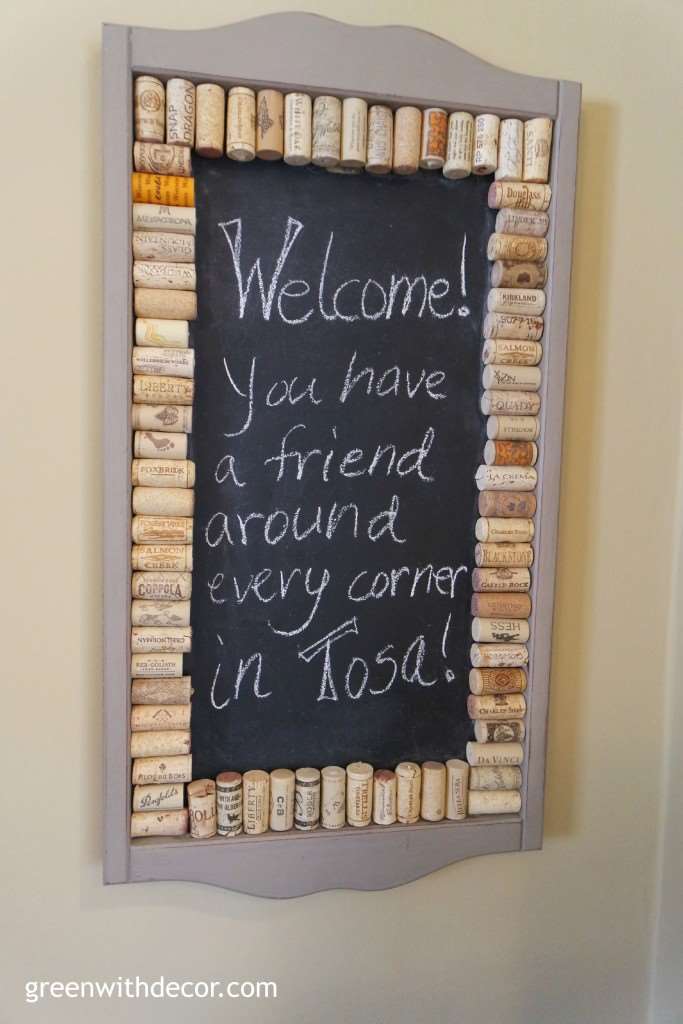 Cork Christmas tree ornament
People love ornaments, and if you like wine, you probably have some wine corks laying around. This is an easy project. You can see the ornament tutorial here.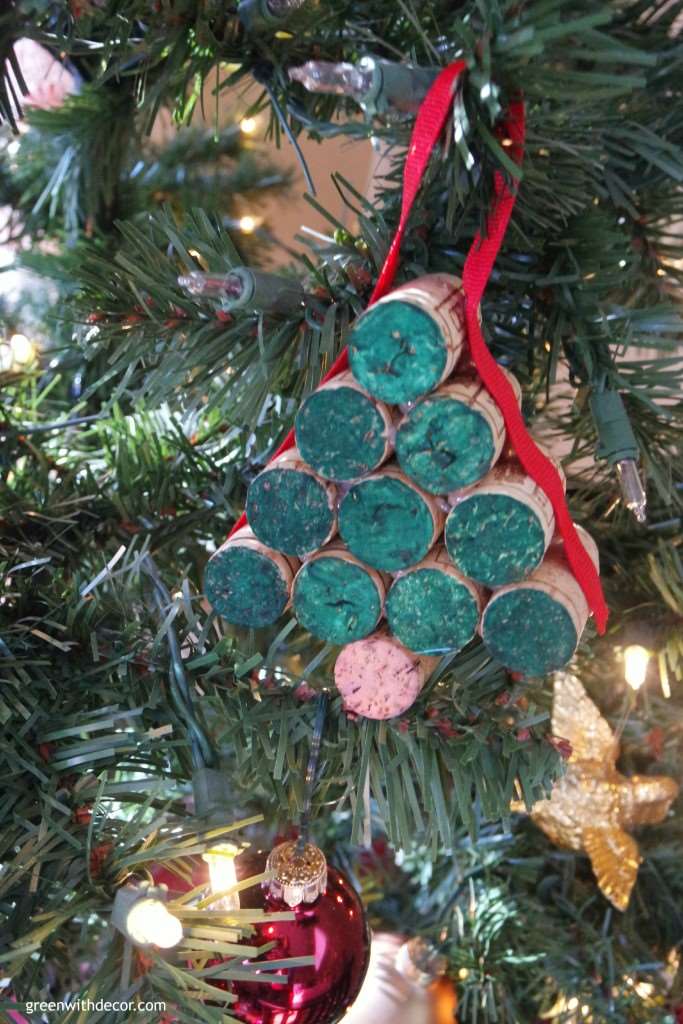 I'll never run out of projects you can do with corks!
Old windows to picture frames
One of my favorite DIY projects ever. Get some old windows and transform them into picture frames. This is especially a good idea for newlyweds or a couple that just had a baby – such special moments to display!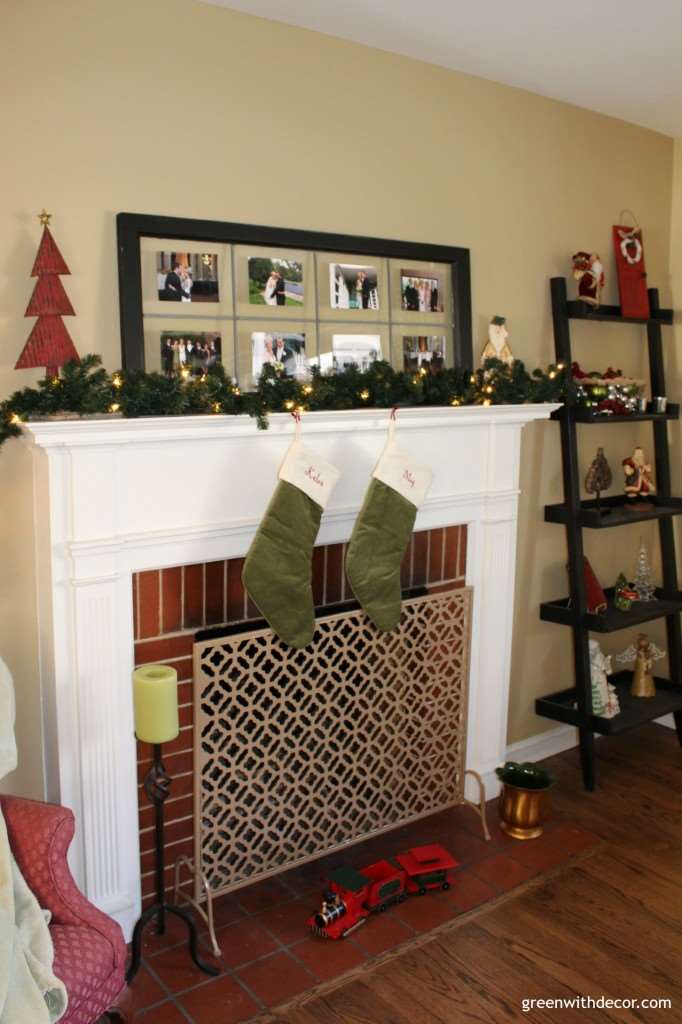 This post contains affiliate links. This means if you click the link and buy something, I may receive a small percentage of sales at no extra cost to you. Thanks for supporting Green With Decor!
If you're not into the DIY thing, what about this wooden drink caddy?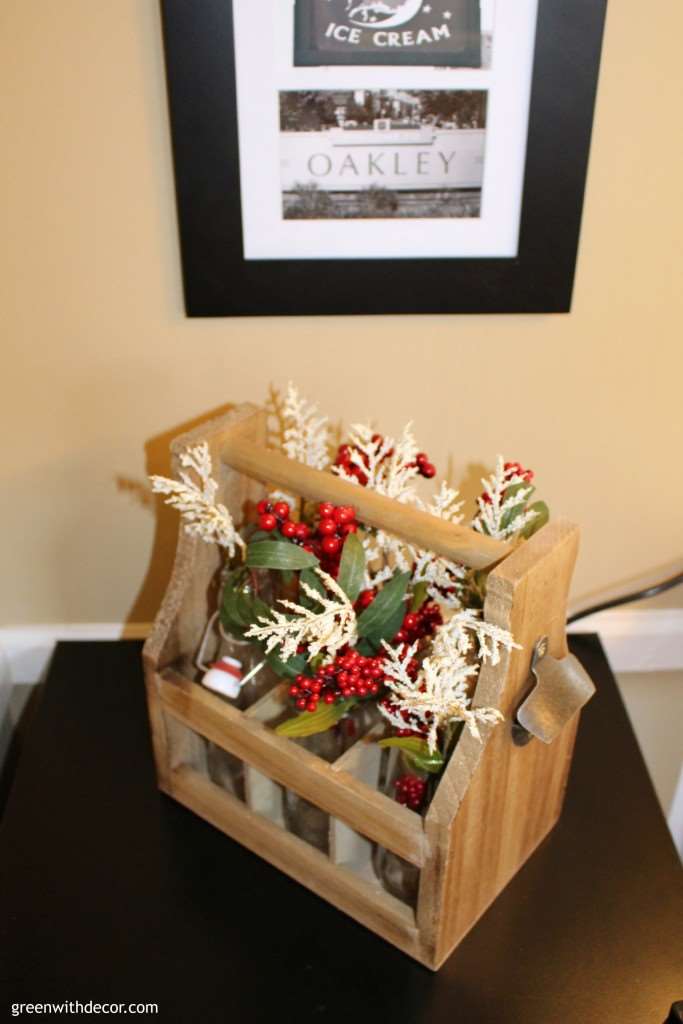 It works for drinks of course, but also for fun centerpieces. I've used it for summer, fall and Christmas already.
Speaking of drinks, I'm really into these Moscow Mule Mugs Kalen got me for my birthday.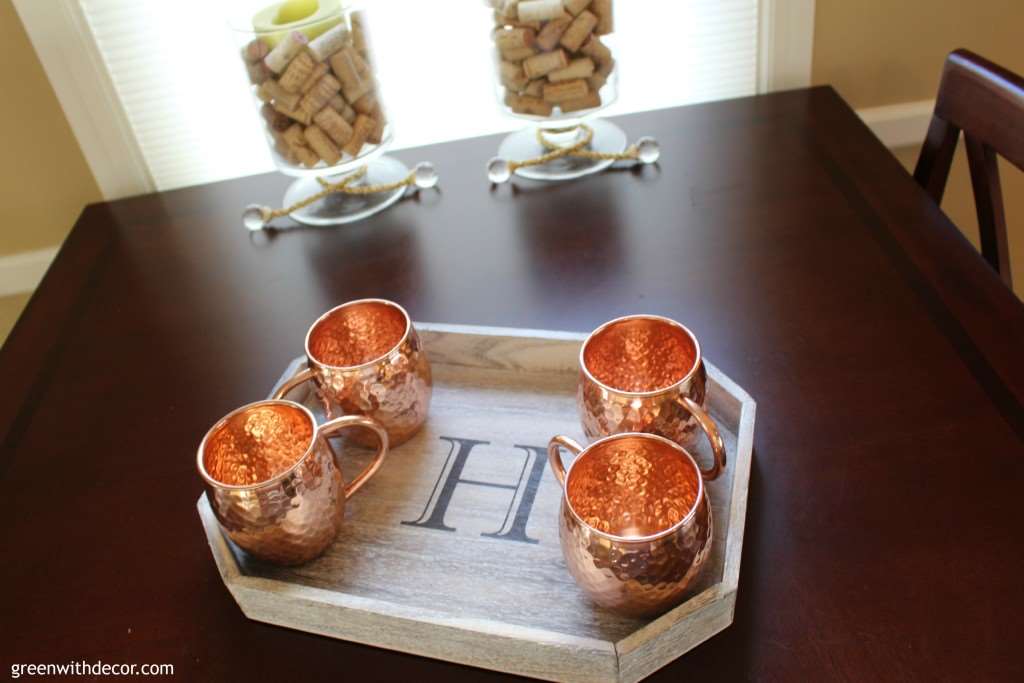 I also have this handy gift guide I put together for your favorite homeowners. I'm talking ideas for the kitchen, the garage or the living room so you're sure to find something good. Check it out.
What's on your Christmas gift list this year?

Want to read more posts like this?
Follow along: Facebook | Pinterest | Twitter | Instagram | Google+

If you want to save this post for later, remember to bookmark it or you can pin it here: